Ever have a craving for pudding but don't want to bother running out to the store? With this instant chocolate pudding recipe, you can have thick and decadent chocolate pudding anytime!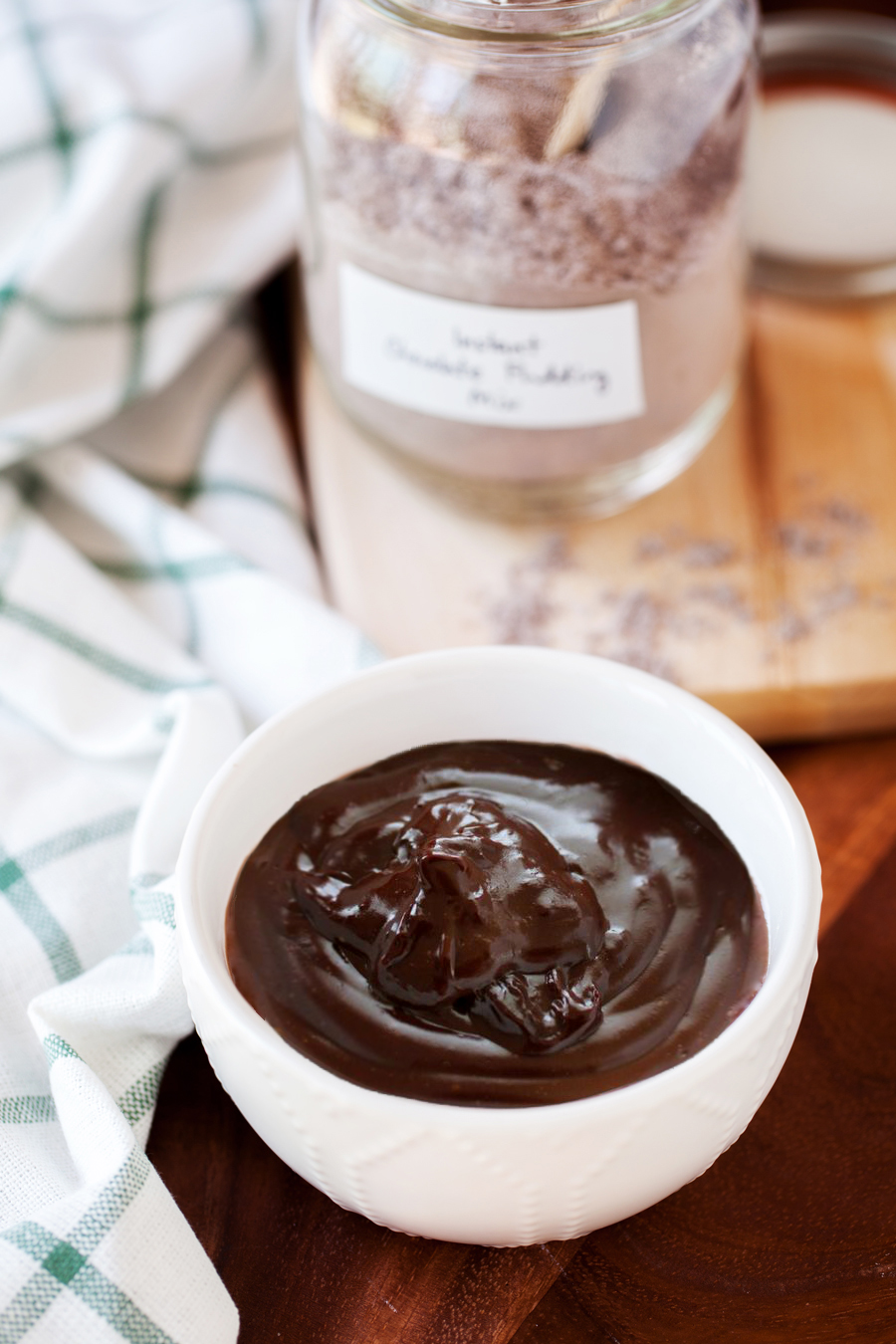 Chances are you already have all of the ingredients in your pantry. The recipe is easily scaled up or down so you can make as much or as little as you want 🙂
Chocolate Pudding Recipe
Making homemade chocolate pudding is easier than you would think.  With only 5 ingredients and a few minutes of your time, you can have the best-tasting pudding you've ever had with none of the chemicals.  You probably already have these ingredients in your pantry.

MY LATEST VIDEOS
You can make this homemade chocolate pudding recipe for a quick late night snack for your family or it can be used as the primary ingredient in chocolate pudding pie (here is a great Amish Never Fail Pie Crust) or chocolate pudding cake.
Tips, Tricks, and Variations
How to Decorate Chocolate Pudding
Try embellishing your homemade chocolate pudding with candies like M&M's, chocolate shavings, or even homemade whipped cream.  During the holidays, try homemade peppermint whipped cream.
How to Avoid Lumps
Put the pudding mixture into the bowl first and slowly add the milk, stirring or beating well after each addition, until you have a smooth texture.  Once the pudding mixture is smooth, add the rest of your milk and beat with your whisk or electric mixer as usual.
How to Get a Perfect Consistency
If it is a soupy consistency at first, that is ok, you just need to chill it longer.  Make sure you are consistently stirring while cooking.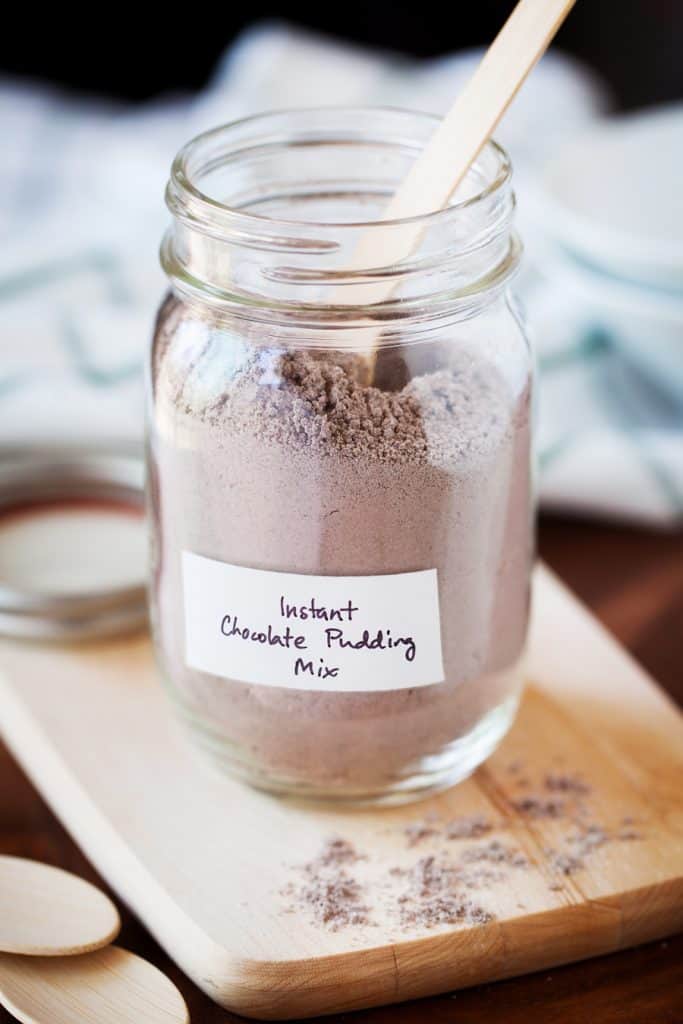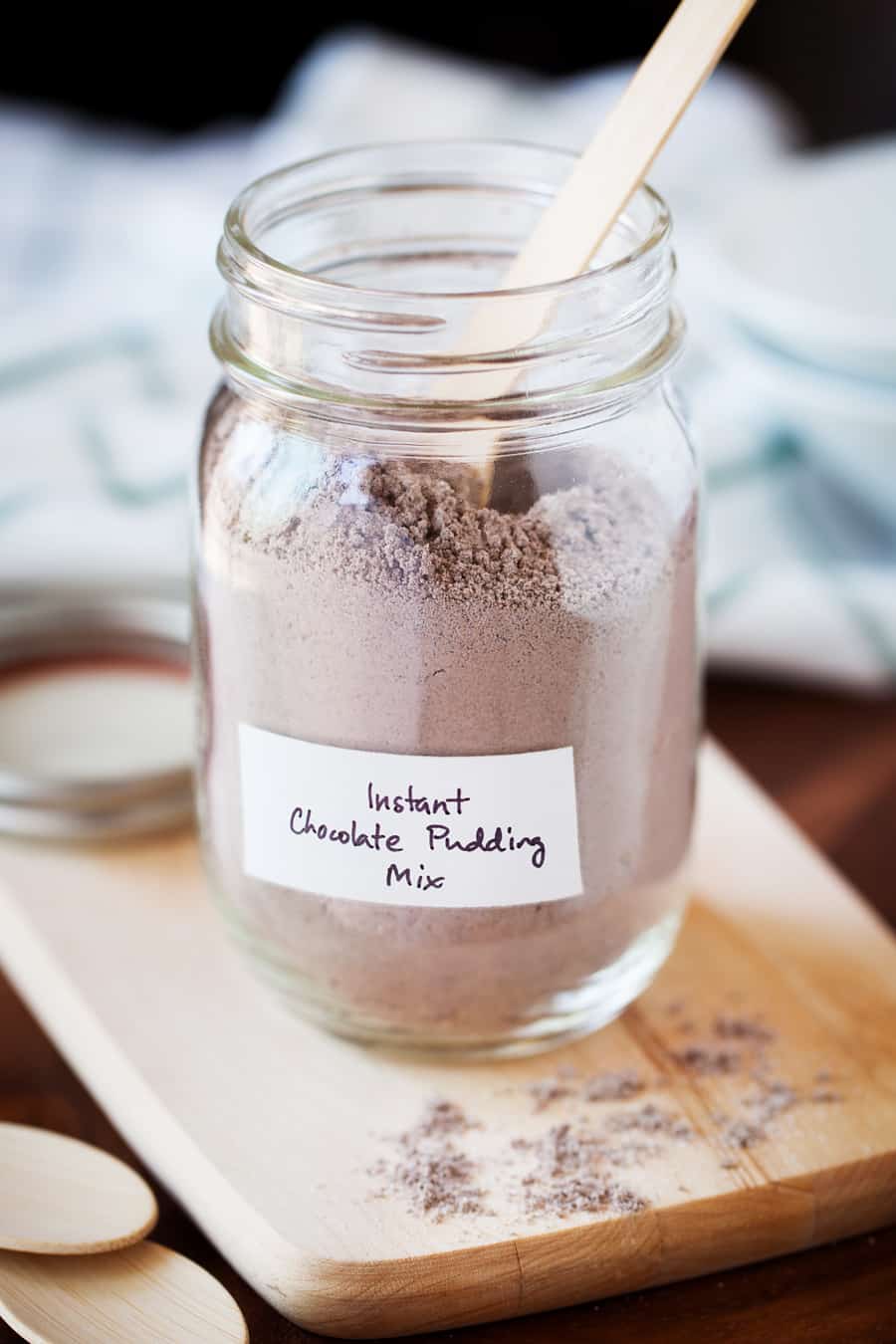 Photography by The PKP Way.