No-roll, no-cut, and no-chill Amish sugar cookies will become your go-to recipe for your next potluck or bake sale. This modern adaptation of Amish sugar cookies produces the softest, no-fuss sugar cookies that will ever come out of your oven, just like grandma used to make!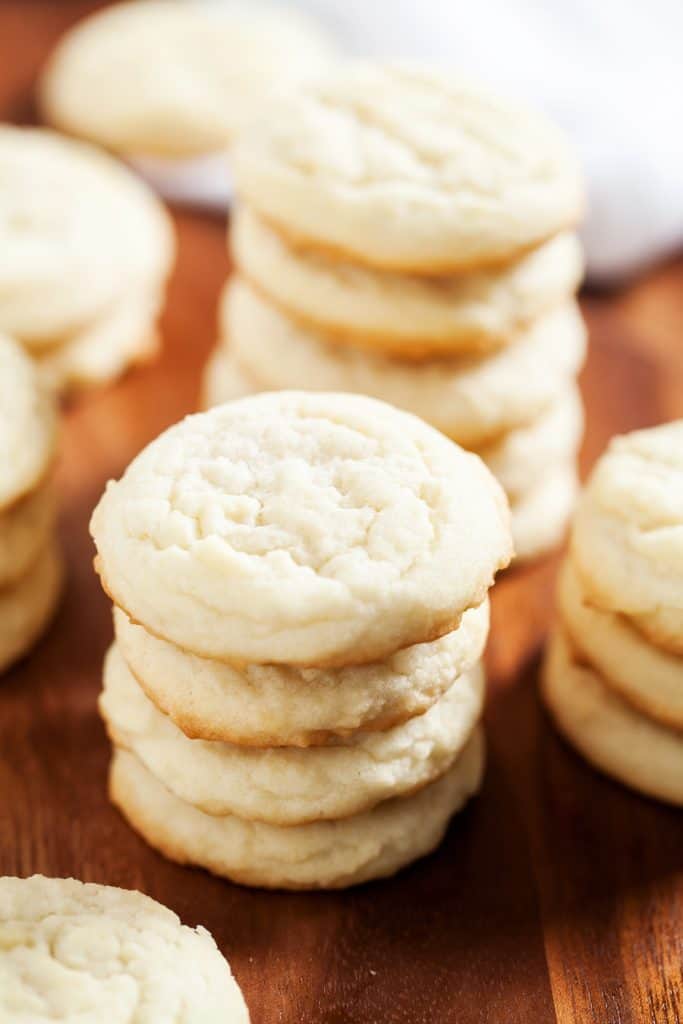 Amish Sugar Cookies
I have gotten so many questions about this recipe I thought I would answer then straight-away!
The Amish don't use electricity, why does this recipe have a stand mixer? Simply put, I love the consistency and ease of utilizing my stand mixer. You can absolutely make these sugar cookies by hand, it will just require a bit of elbow grease.

MY LATEST VIDEOS
Why do you call these "Amish"? My family has been making them for years. This specific Amish sugar cookie recipe originally came from an Amish cookbook, so that is where it gets its name. Versions of the sugar cookie have been around since the 1700's and are said to have originated in Pennsylvania.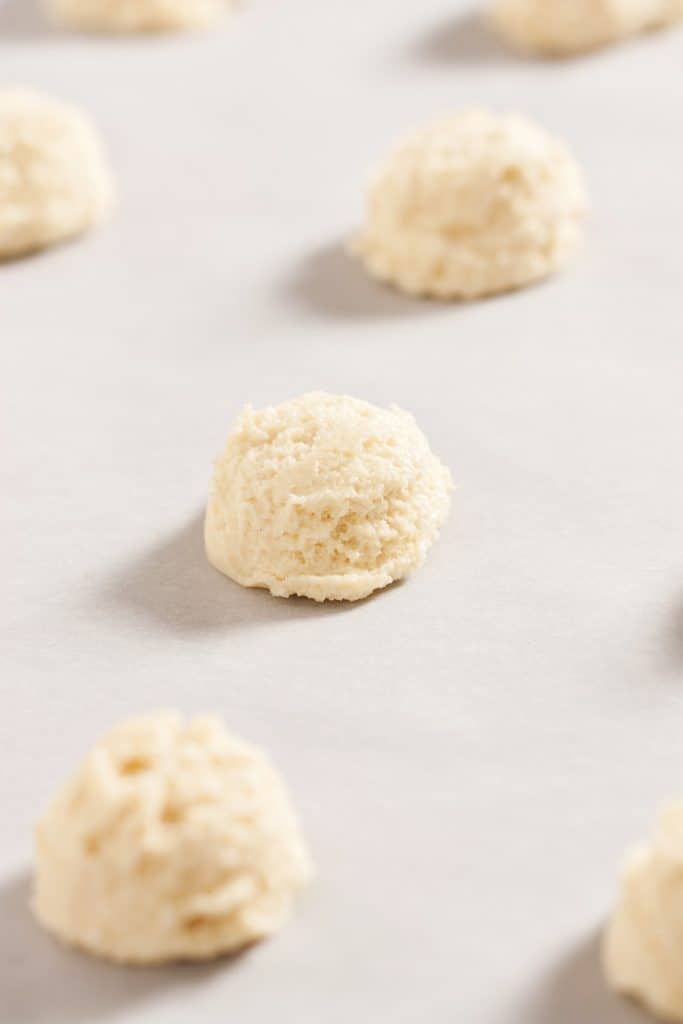 Tips, Tricks, and Variations:
Can I freeze sugar cookies before baking? Yes! This recipe works beautifully from frozen. Simply prepare recipe as directed, scoop out the dough onto a parchment-lined baking sheet, (they can be placed close together) then freeze for about an hour. After an hour, remove from freezer and place all of the solid sugar cookie dough balls into an airtight container or sealable plastic bag. (remove as much air as possible) Label the bag with the date and pop into the freezer. (If you freeze cookies often you may also want to label the bag with the name of the recipe and cooking instructions.) You can bake these cookies directly from the freezer, just be sure to add 1-3 minutes to the baking time.
Can I freeze after baking? Sure thing. Just make sure the cookies are cooled, then place in an airtight container in single layers. (I like to use wax paper between each layer) I have stored them for a few months in the freezer and while they are still good, I prefer this cookie fresh or freezing them before baking.
Can you frost Amish Sugar Cookies? Oh, my word YES. I absolutely adore them with Cherry Buttercream. It reminds me of a Swig Cookie! You can also use vanilla, buttermilk frosting, chocolate, or any frosting that you prefer. My hubby likes them with strawberry preserves on top!
Do these cookies work for holiday decorating? I love these Amish sugar cookies rolled in red or green sprinkles for the holiday! Simply roll the dough into a ball, roll the ball around in the colored sugar (or sprinkles) of your choice, then bake as directed.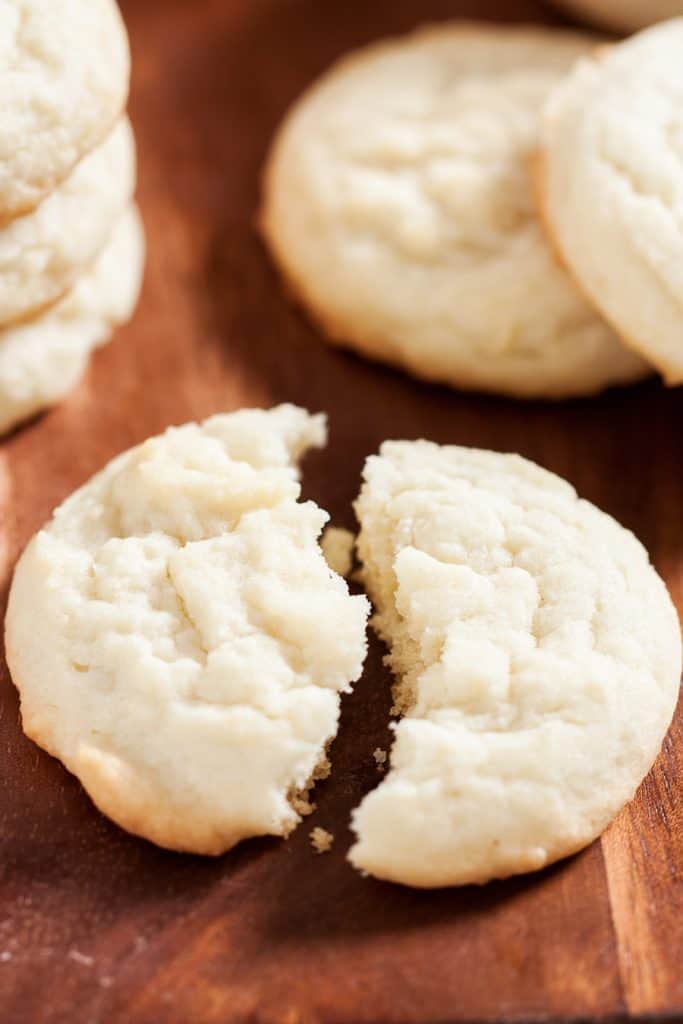 Adapted from Taste of Home. Photography by The PKP Way.