Mint chocolate cookies are chewy and delicious.  The flavor combo is so unique, you can't help but try a few:)   Mint and chocolate make a timeless combination.   As an ice cream, chocolate candy, or these mint chocolate cookies, I personally do not know anyone who dislikes this duo. These mint chocolate cookies have a fudgy and chewy base and are taken over the top with a layer of rich ganache. They'll disappear fast, so make sure to double the batch!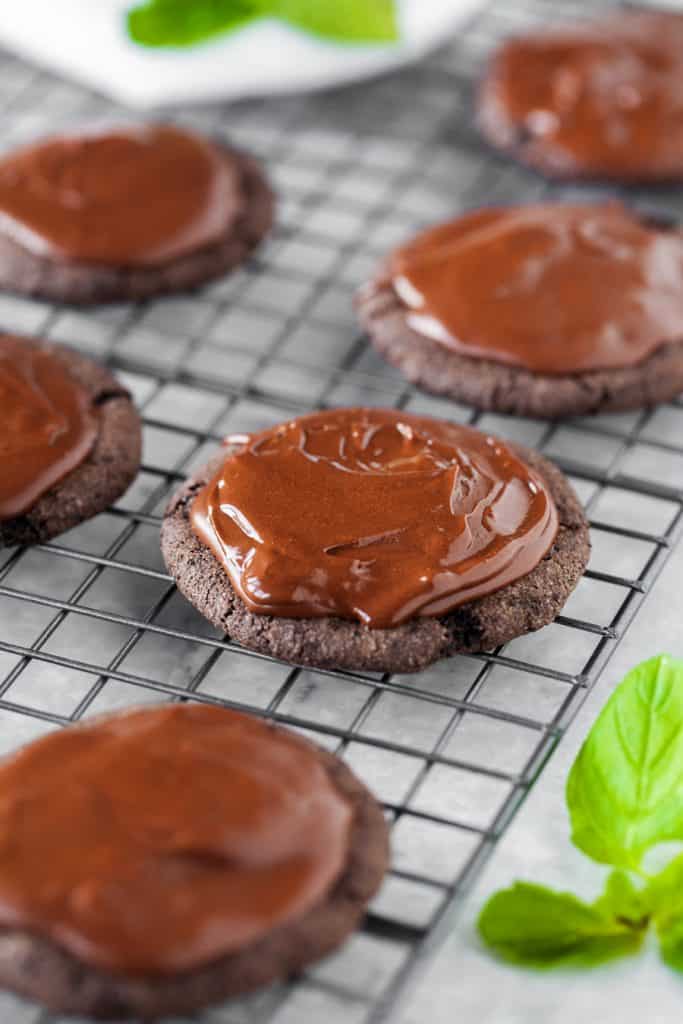 Mint Chocolate Cookies Master Mix
For this recipe, we use a master cookie mix.  I love gifting homemade cookie mixes to friends, especially my baking adverse friends. When doing so, I need to make sure it's as easy for them to execute as possible. We're talking just-add-water type of easy. So today I am giving you a two for one. We start with one master mix, add some simple mix-ins, package them in charming jars and add a cute tag with simple directions.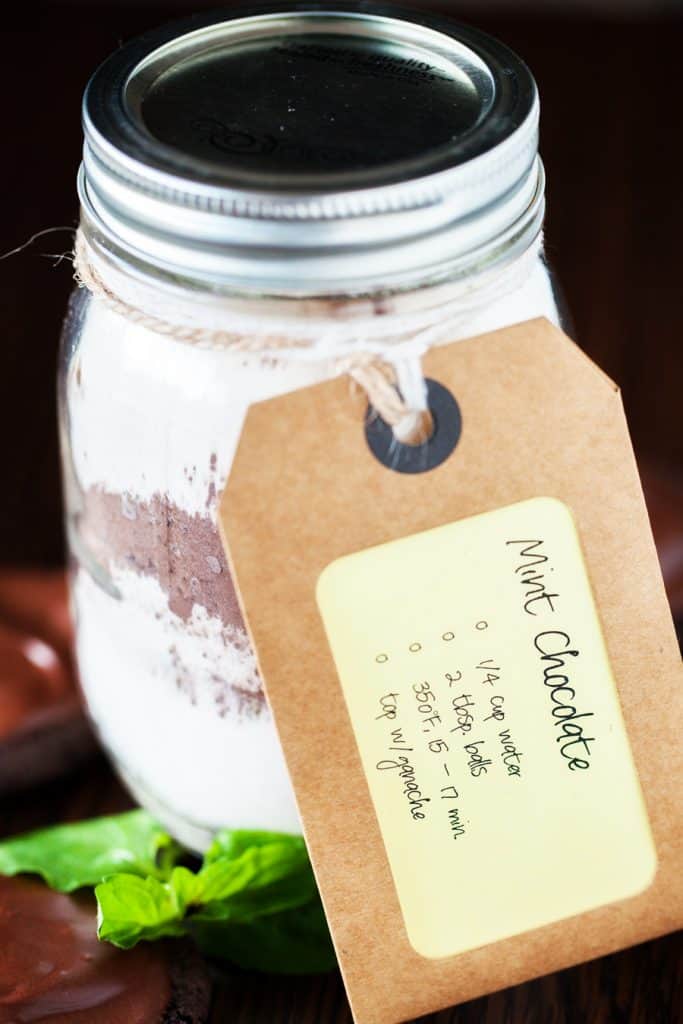 MY LATEST VIDEOS
One master mix is enough to make about 10 quart-sized mixes. Make sure to check out all the different combinations!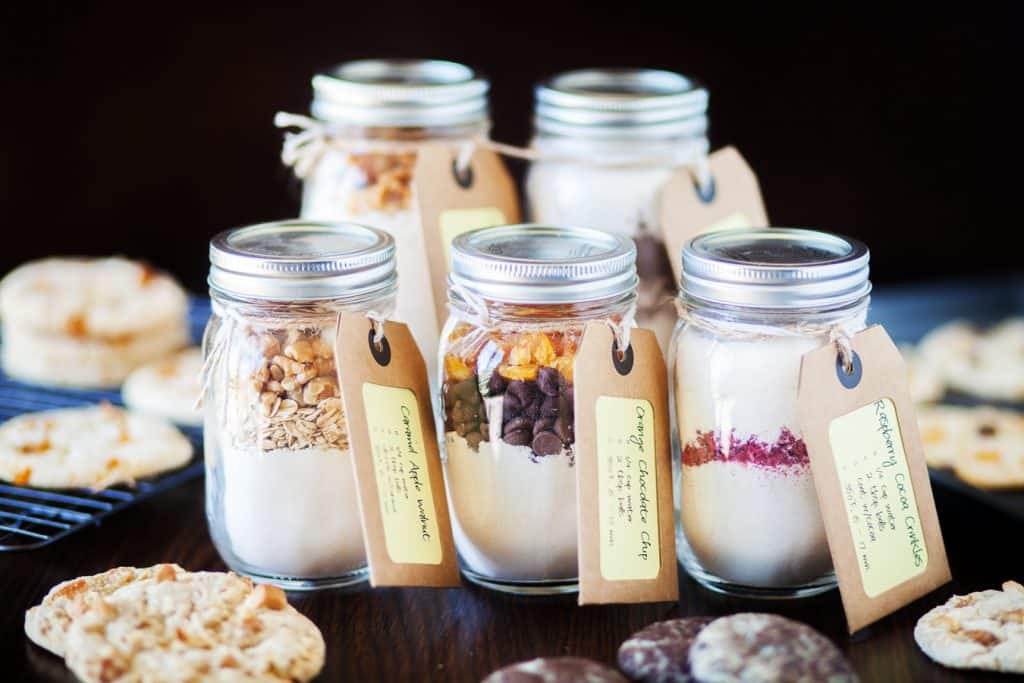 Adapted from Honeyville Farms. Photography by The PKP Way.