I love gifting homemade cookie mixes to friends, especially my baking adverse friends. When doing so, I need to make sure it's as easy for them to execute as possible. We're talking just-add-water type of easy. And that's what I have for you today. You start with one master mix, add some simple mix-ins, package them in charming jars and add a cute tag with simple directions.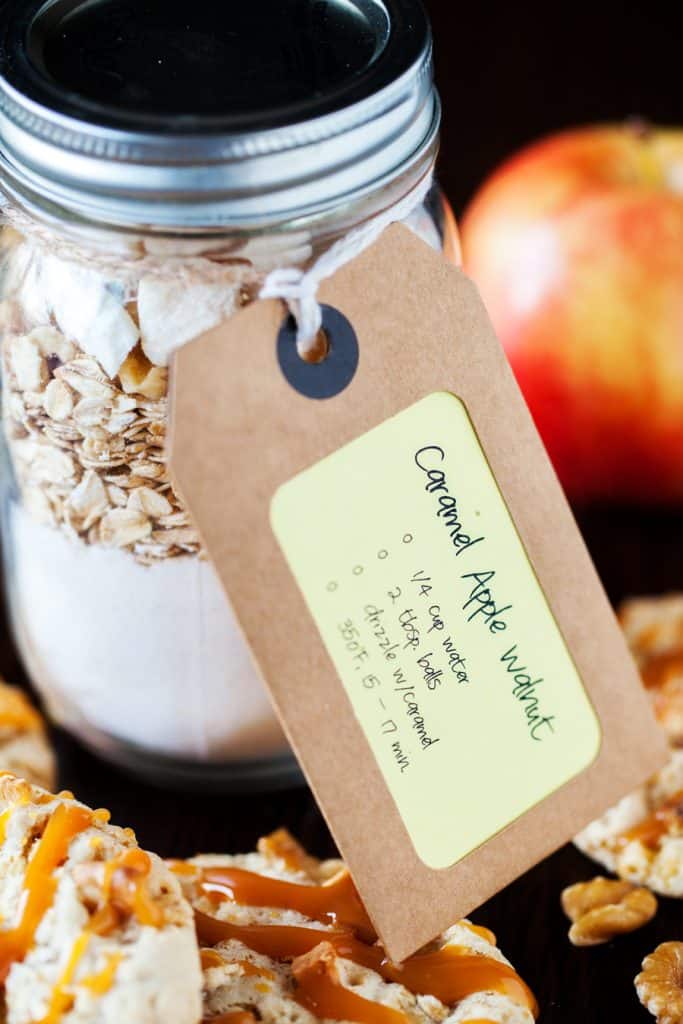 Why wait until Fall to enjoy the flavors of caramel, apples, and walnuts? Tastes just like a warm Fall pie, but without the added fuss, these caramel apple walnut cookies are full of flavor and texture. A ribbon of caramel adds a sweet and chewy delight that turns them from tempting to irresistable.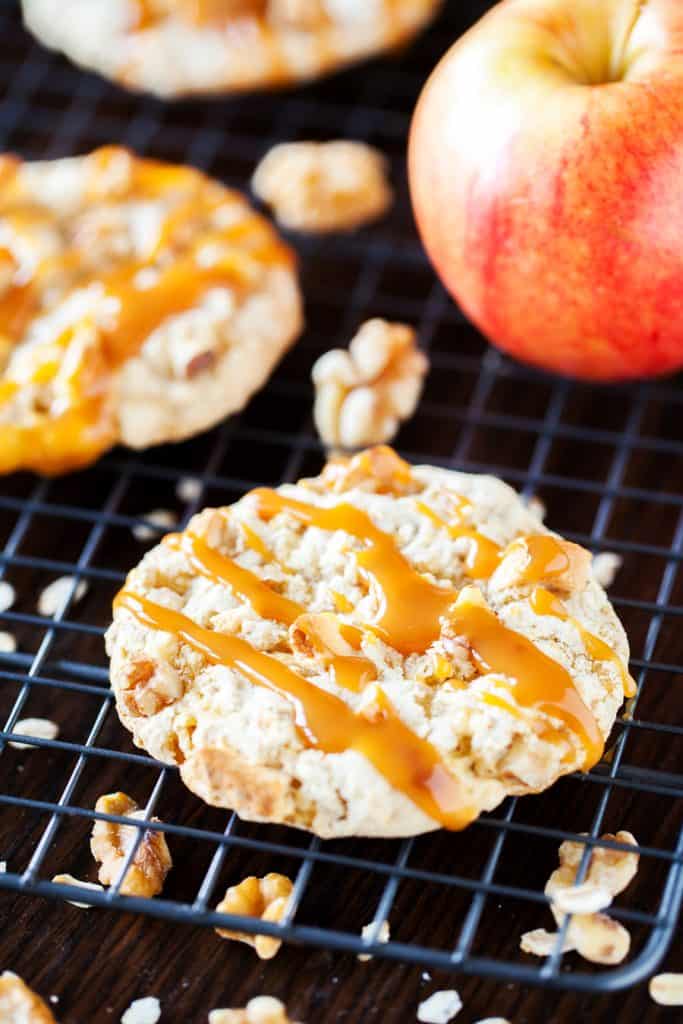 MY LATEST VIDEOS
Adapted from Honeyville Farms. Photography by The PKP Way.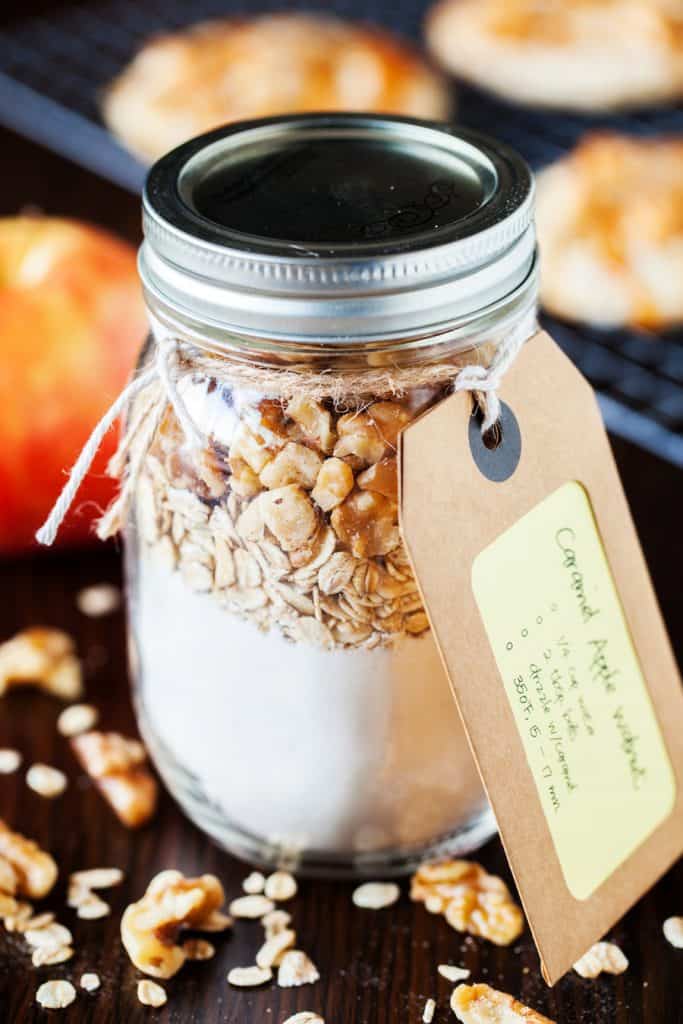 One master mix is enough to make about 10 quart-sized mixes. Make sure to check out all the different combinations!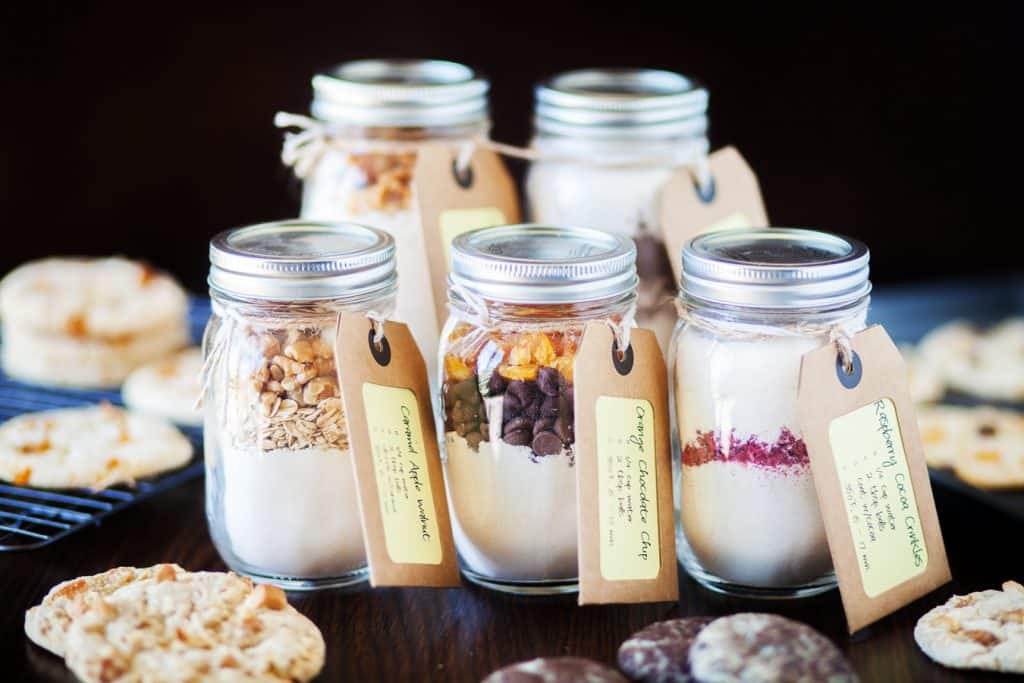 Check out other combinations here: