Country Cornbread is thick and tender, savory and sweet, and every bite is better than the one before.  Perfect as a sidekick to Grandma's Homemade Chili or Slow Cooker Turkey Chili!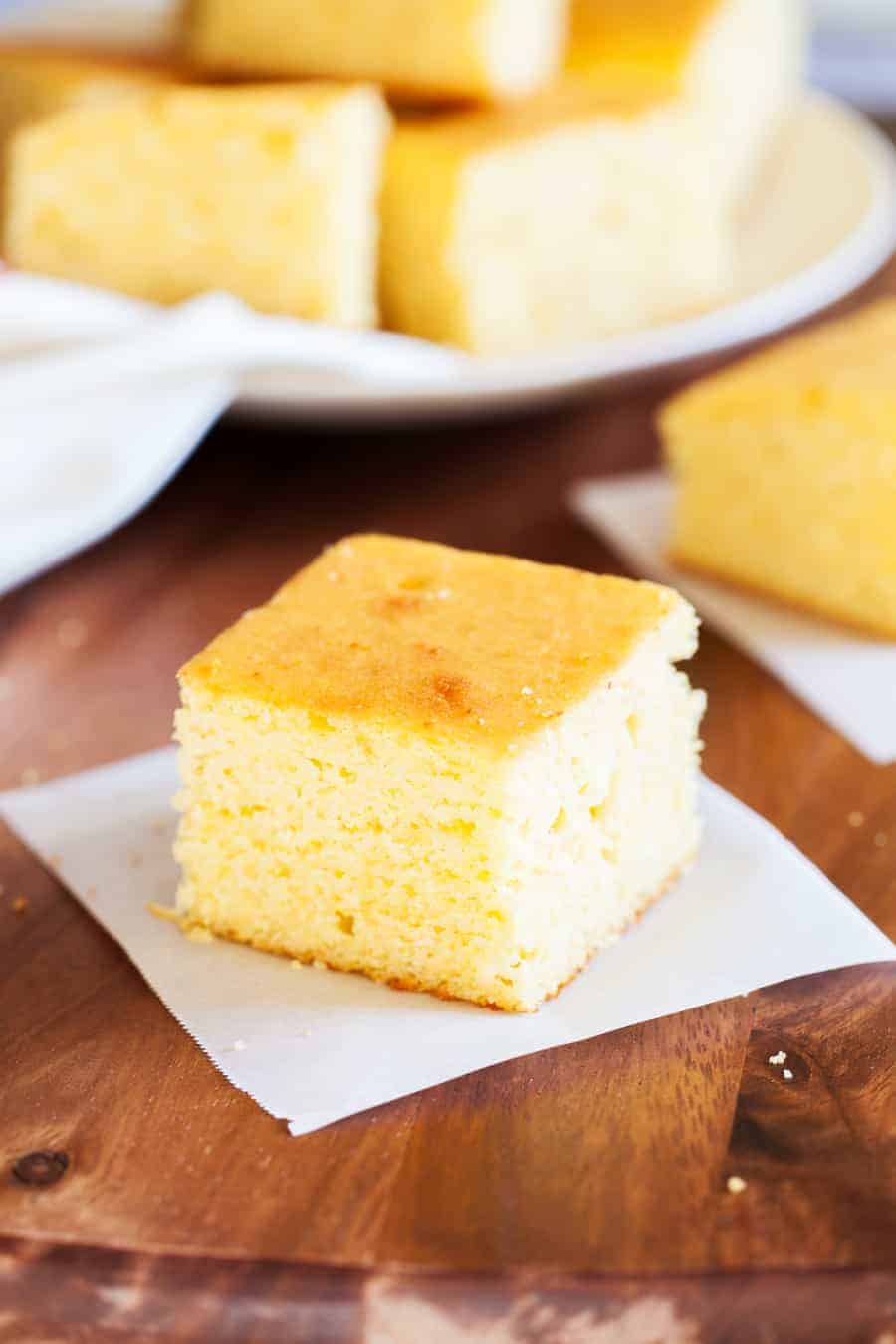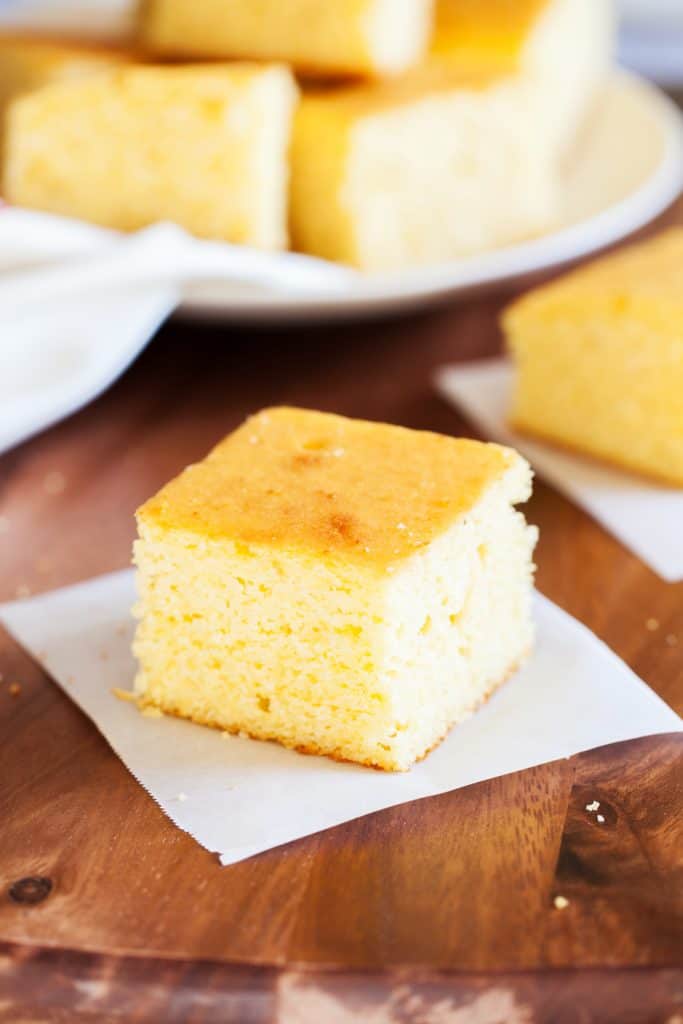 Cornbread Recipe
Cornbread was always hit or miss for me.  It was either to "corny" or to "cakey" for my liking.  Until I found this recipe.  Sweet and tender chunks of bread, perfect for pairing with your favorite savory meals.  I love it with ribs, barbeque or chili.
If I am being honest though, cornbread isn't really all that difficult to make.  At the end of the day, it all comes down to your flavor preferences.  Some people like it a little more chunky.  I tend to prefer mine to taste like sweet bread and even more so if you drop a dollop of butter on top.  *queue drool sequence*
To make Cornbread you just need a few simple ingredients:
Flour
Buttermilk- see how to make your own buttermilk
Honey
Bacon Grease
Butter
Salt
Baking Powder
Sugar
Cornmeal
Eggs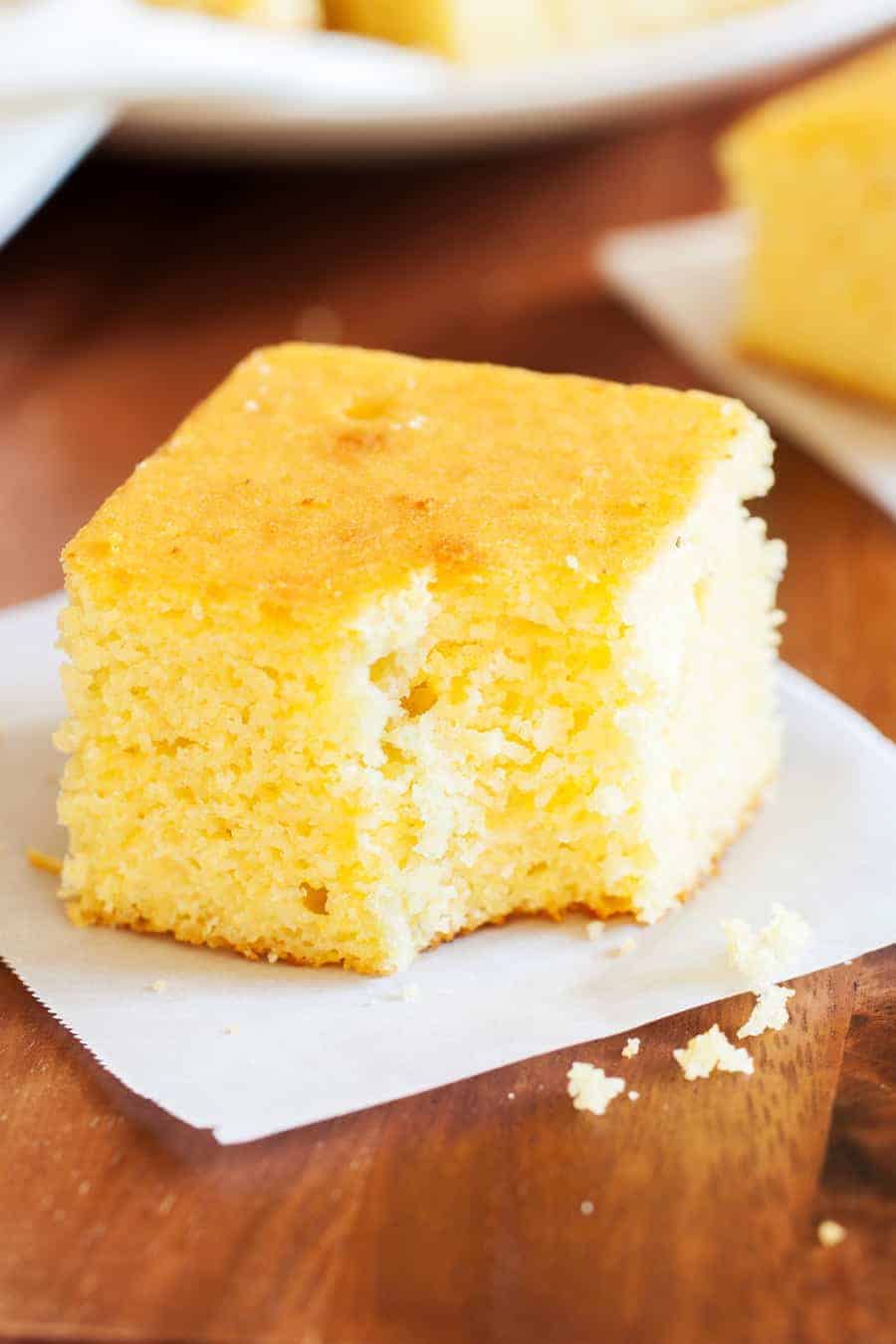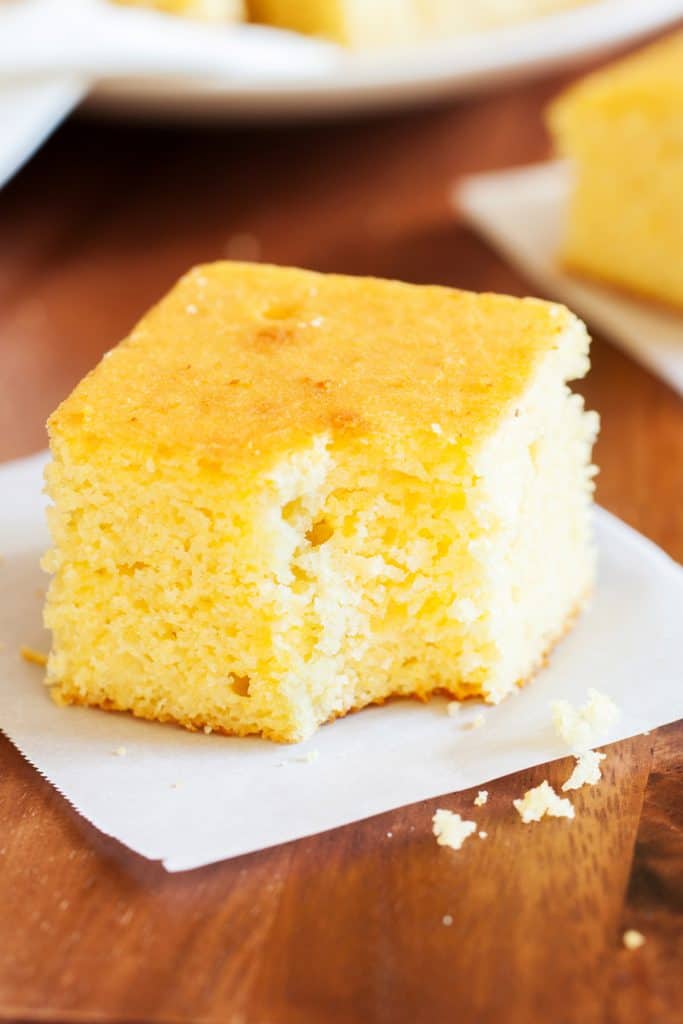 How to Make Country Cornbread
Country home style cornbread is the perfect accompaniment to turkey chili after a long day of work. We like to keep things simple, so this recipe is quick to whip up and one batch can feed up to 9!  To make country cornbread just follow these simple steps.
Dry Ingredients:  First, mix together the dry ingredients including the flour, cornmeal, baking powder, sugar, and salt.
Wet Ingredients:  In a separate bowl, combine the wet ingredients including the buttermilk, honey, bacon grease, butter, and eggs.
Combine:  Combine the wet ingredients with the dry ingredients and stir until the entire mixture is completely incorporated.  Pour the entire mixture into a greased 8×8 baking pan and bake for about 30 minutes.
Toothpick test:  Just like making a normal cake, you can do the toothpick test to ensure the cornbread is done baking.  Simply stick a dry toothpick into the center of the baking dish.  If the toothpick comes out clean, it is ready to come out of the oven, if the toothpick comes out wet, the cornbread needs to continue baking.
Looking for More Bread Recipes?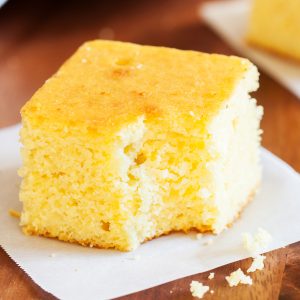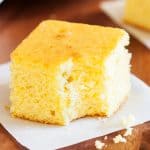 COUNTRY HOMESTYLE CORNBREAD
Country Cornbread is thick and tender, savory and sweet, and every bite is better than the one before.
Ingredients
1

cup

all purpose flour

1

cup

buttermilk

¼

cup

honey

2

tablespoons

bacon grease

melted

2

tablespoon

butter melted and cooled

½

tablespoon

salt

1

tablespoon

baking powder

¼

cup

granulated sugar

1

cup

yellow cornmeal

2

eggs
Instructions
Preheat oven to 375°F and grease a 8x8-inch baking pan.

In a large bowl, whisk together the flour, cornmeal, sugar, baking powder, and salt.

In a medium bowl, whisk together the butter, bacon grease, honey, buttermilk, and eggs until combined.

Pour the flour mixture into the buttermilk mixture and stir with a wooden spoon until combined. Transfer to the prepared baking pan and bake for 30 minutes, or until a toothpick inserted into the center comes out clean.

Photography by The PKP Way.
DID YOU MAKE Country Cornbread?
I want to hear about it!  Take a picture and tag me on Instagram or on Facebook.  I would love to see your finished product!  Make sure to tag me @iamhomesteader or hashtag #iamhomesteader, or both!