Cajun Shrimp and Rice is a delectable dish featuring Cajun shrimp, flavorful rice, and a zesty lemon twist for an extra burst of flavor! It's a spicy, satisfying, and incredibly delicious dish that's sure to become a family favorite. If you love Cajun-flavored dishes, you will also want to try my Cajun Shrimp Pasta, too!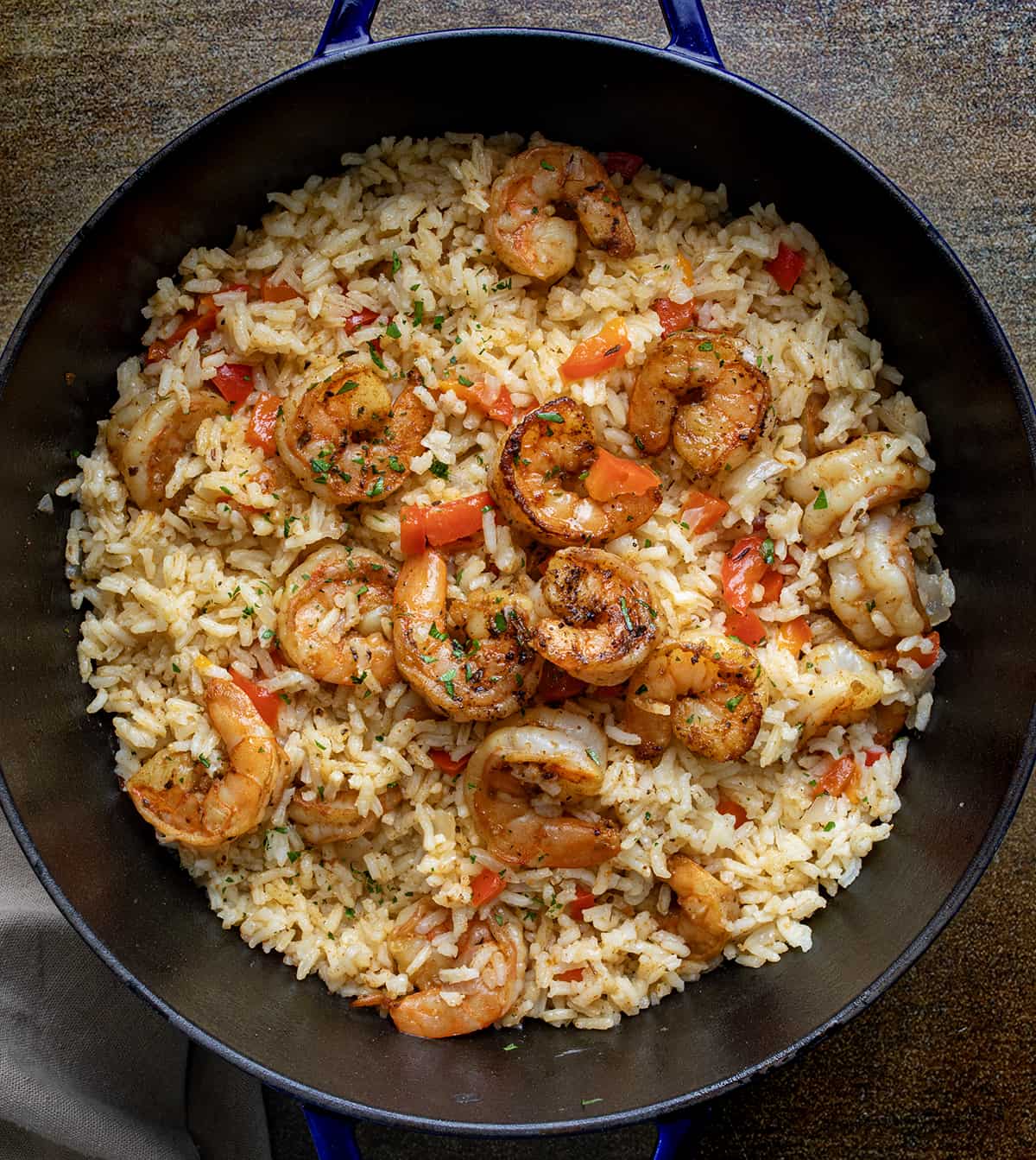 Ingredients & Substitutions
Shrimp: Fresh shrimp is best, and it's easy to peel and devein. To peel, start from underneath. To devein, make a slit (not too deep) along the back of the shrimp, pulling out the black vein with the tip of a knife. It is up to you if you leave the tails on or off. Shrimp are fully cooked when their interior is white and the outside is light pink. They will also form a 'c' shape when cooked. If using smaller or larger shrimp, adjust the cooking time as needed.
Rice: For this recipe, I used long-grain white rice. You could substitute a different variety of rice like basmati, brown rice, or jasmine rice. However, if substituting rice varieties, you may need to adjust the cooking time and liquid requirements slightly, as different types of rice absorb liquids differently.
Cajun Seasoning: For the most flavor, make homemade Cajun seasoning! You probably have most of the seasonings on hand to make it, too! Adjust the seasoning to the level of spice you prefer.
Chicken Broth: If you don't have chicken broth, you could substitute chicken stock. However, chicken stock can be saltier than chicken broth.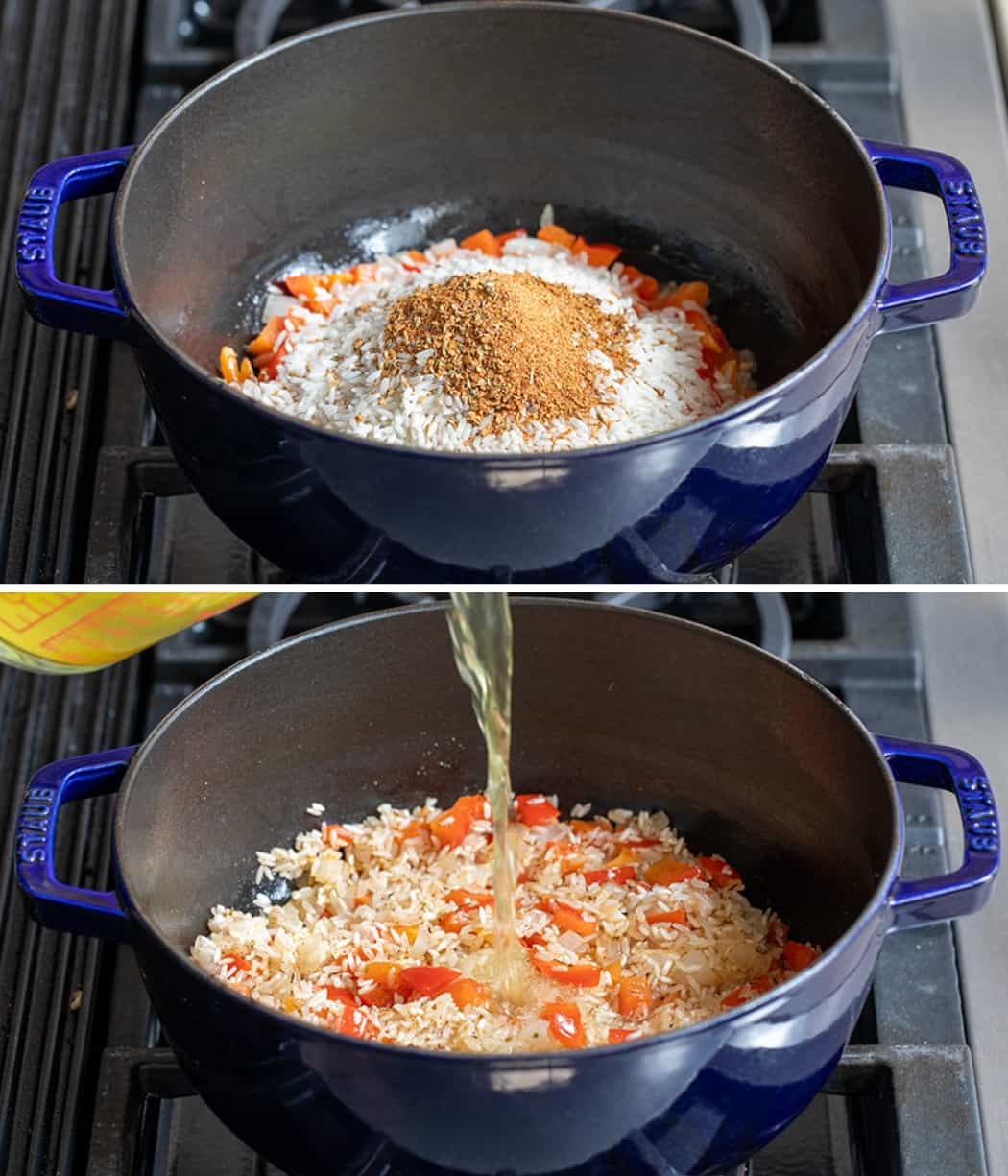 Can I Use Frozen Shrimp?
Sure! You can use frozen raw shrimp or frozen precooked shrimp. With both options, first, let the shrimp thaw. Then, pat the shrimp dry before cooking. Keep in mind that precooked shrimp will not take long to warm up, so watch them carefully so they do not become rubbery.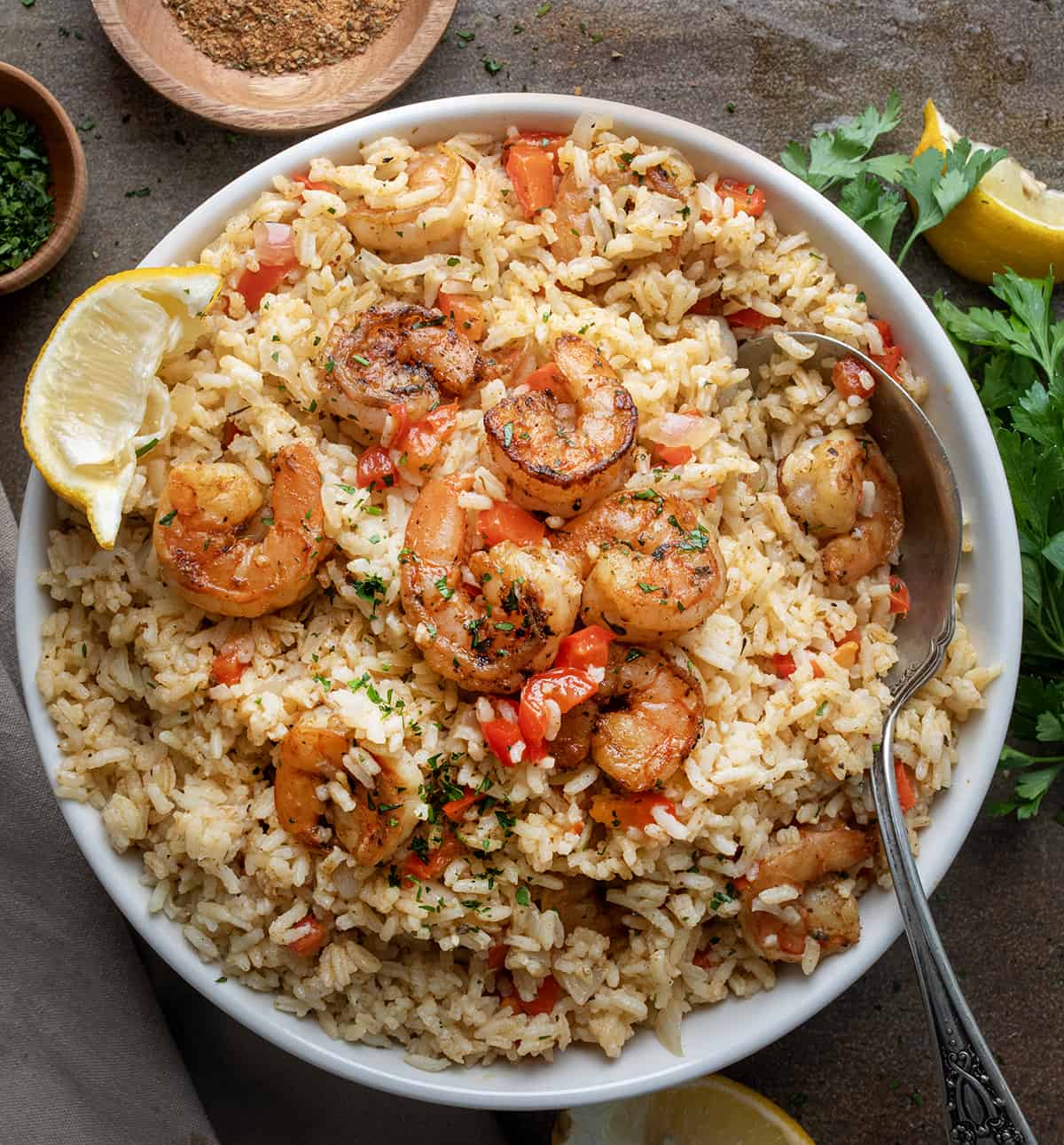 Easy One-Pot Cajun Shrimp and Rice
For a simplified, one-pot cajun shrimp and rice recipe, you can cook the shrimp with the rice. This makes for super easy preparation and clean-up! To do this, first, season the shrimp and set them aside. Once the rice is cooked and the shrimp are seasoned, fold the seasoned uncooked shrimp into the cooked rice in the large pot. Gently combine everything so that the flavors meld together. Cover the pot with a lid and allow it to sit on low heat for a few minutes, typically around 3-5 minutes, or until the shrimp turn pink and opaque. The residual heat from the rice will cook the shrimp.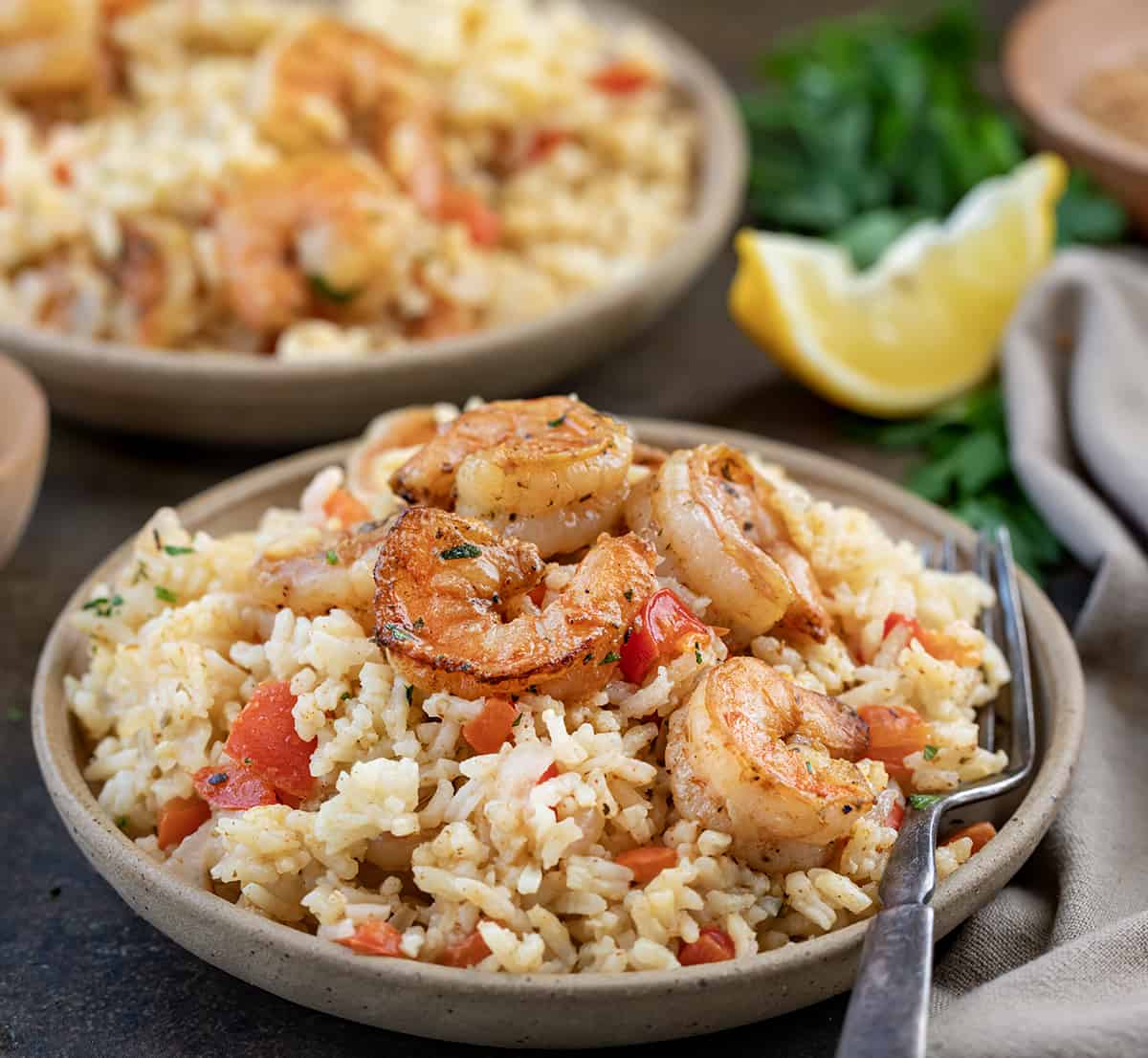 Storing & Reheating Cajun Shrimp and Rice
If you have any leftover Cajun shrimp and rice, first, let it cool to room temperature. Then, within 2 hours of preparation, store it in an airtight container in the refrigerator. It will last up to 3-4 days. When ready to enjoy, reheat it on the stovetop in a skillet with a little bit of oil. Or, heat up leftovers in the microwave.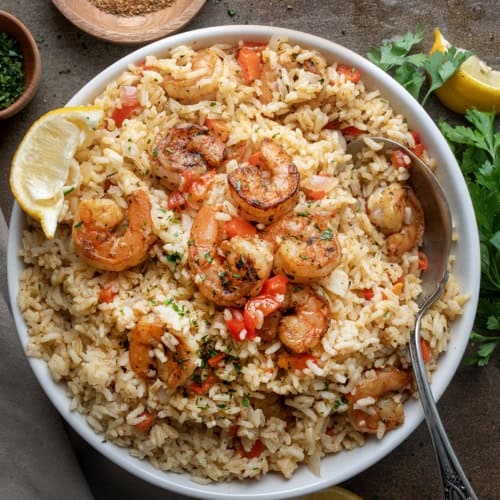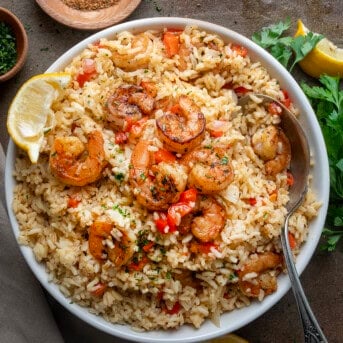 Cajun Shrimp and Rice
Cajun Shrimp and Rice is a delectable dish featuring Cajun shrimp, flavorful rice, and a zesty lemon twist for added flavor! It's a spicy, satisfying, and incredibly delicious dish that's sure to become a family favorite.
Ingredients
4

tablespoons

unsalted butter,

divided

1

large

onion,

diced

1

red

bell pepper,

seeded, diced

1

teaspoon

garlic,

minced

1 ½

cups

(277.5 g) uncooked long-grain white rice

2

tablespoons

Cajun seasoning,

divided

3

cups

(720 g) chicken broth

1

pound

large uncooked shrimp,

peeled, deveined

1

medium

lemon,

cut into wedges

parsley,

chopped for garnish
Instructions
In a large pot with a tight-fitting lid, melt 2 tablespoons of butter over medium heat.

Add the onion and red bell pepper. Cook, stirring occasionally until softened (about 3-4 minutes).

Add the minced garlic to the pot and cook for one more minute.

Stir in the uncooked rice and 1 tablespoon of Cajun seasoning. Make sure the rice is evenly coated with the seasoning and combined with the vegetables.

Pour in the chicken broth and bring the mixture to a boil. Once boiling, reduce the heat to low, cover the pot with a lid, and simmer for 15-20 minutes, or until the rice is tender and the liquid has been absorbed.

Remove the pot from the heat and let it sit, covered, for an additional 5 minutes. This step allows the rice to steam and fluff up. After 5 minutes, use a fork to gently fluff the rice.

While the rice is resting, prepare the shrimp. In a large bowl, combine the shrimp with the remaining tablespoon of Cajun seasoning.

In a large skillet over high heat, melt the remaining 2 tablespoons of butter.

Once the butter has melted, add the shrimp to the skillet. Spread the shrimp into an even layer and cook for 2-3 minutes on each side. The shrimp should be slightly charred on the surface and should turn pink and opaque, forming a "C" shape. Avoid overcooking to prevent a rubbery texture.

Once the shrimp are cooked, fold them into the rice and vegetable mixture, gently combining everything.

Garnish the dish with chopped fresh parsley and serve with lemon wedges for squeezing.
Did you make this recipe?
You can tag me at @iamhomesteader.
What the Test Kitchen had to say about this recipe: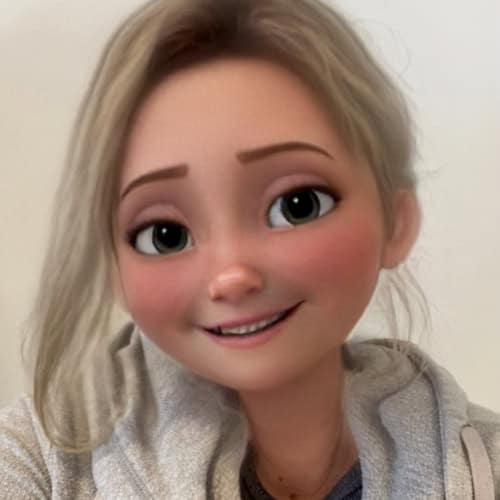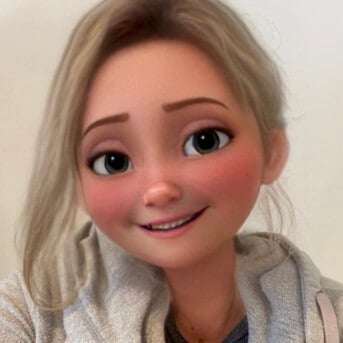 Autumn
Creamy and delicious! Another quick and easy meal for those nights when you don't have a ton of time to prep.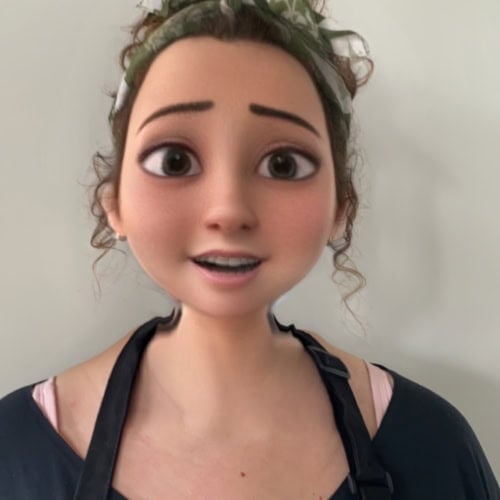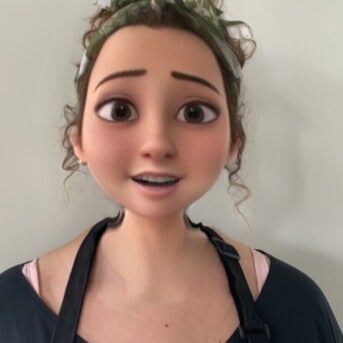 Rachael
This was very tasty, and it's a quick and easy dinner meal!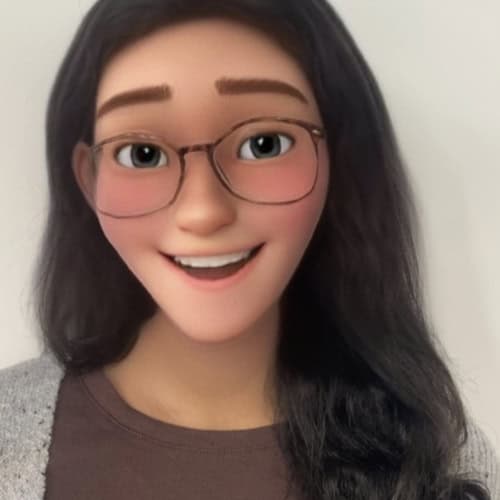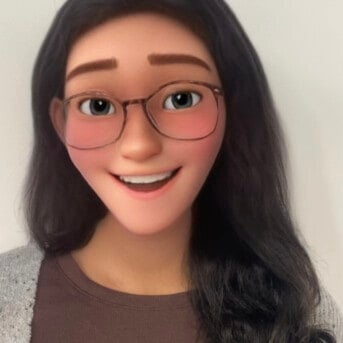 Bella
A deliciously seasoned shrimp dish! Very savory and fulfilling for any day of the week!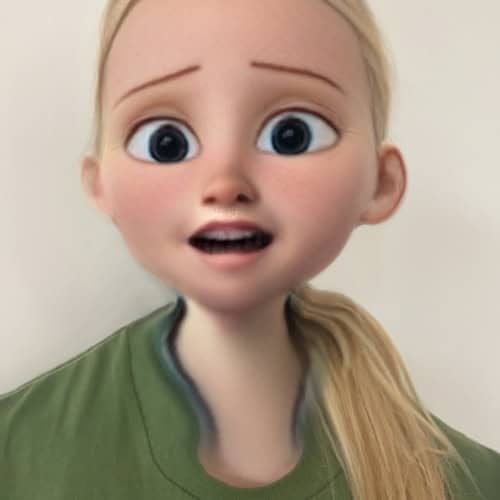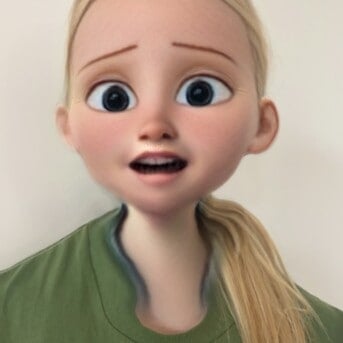 Annabelle
This is a super easy and hearty meal, great for days you don't want to cook anything complicated!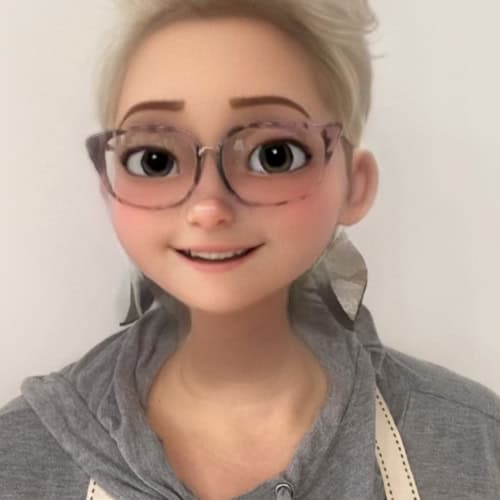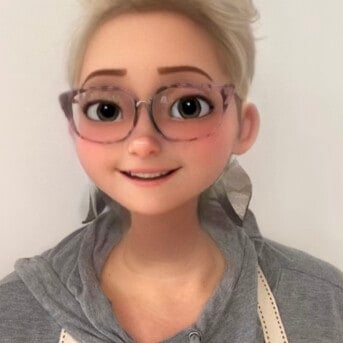 Selena
Super flavorful and easy dish to make. My family really liked this one!