We love store-bought marshmallows as much as the next person, but there is simply nothing like homemade marshmallows. They are pillowy soft, you can cut them into any shape to suit any occasion, and there's a light crunch right before you hit the soft and sticky goodness.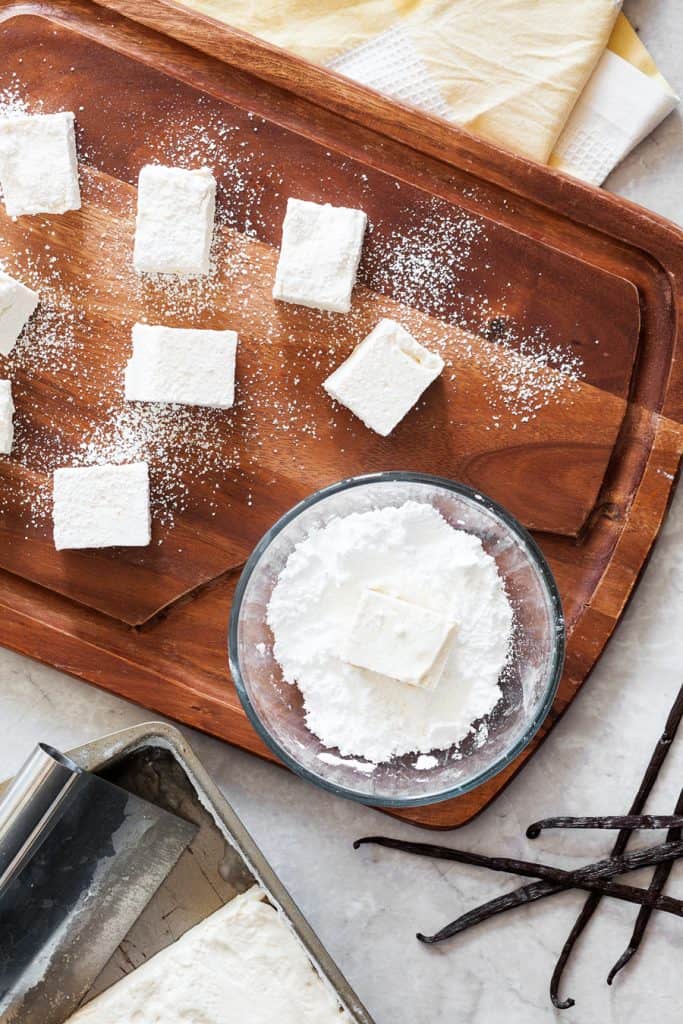 Homemade Marshmallows
If you've never made homemade marshmallows before, I urge you to try and to begin with this recipe!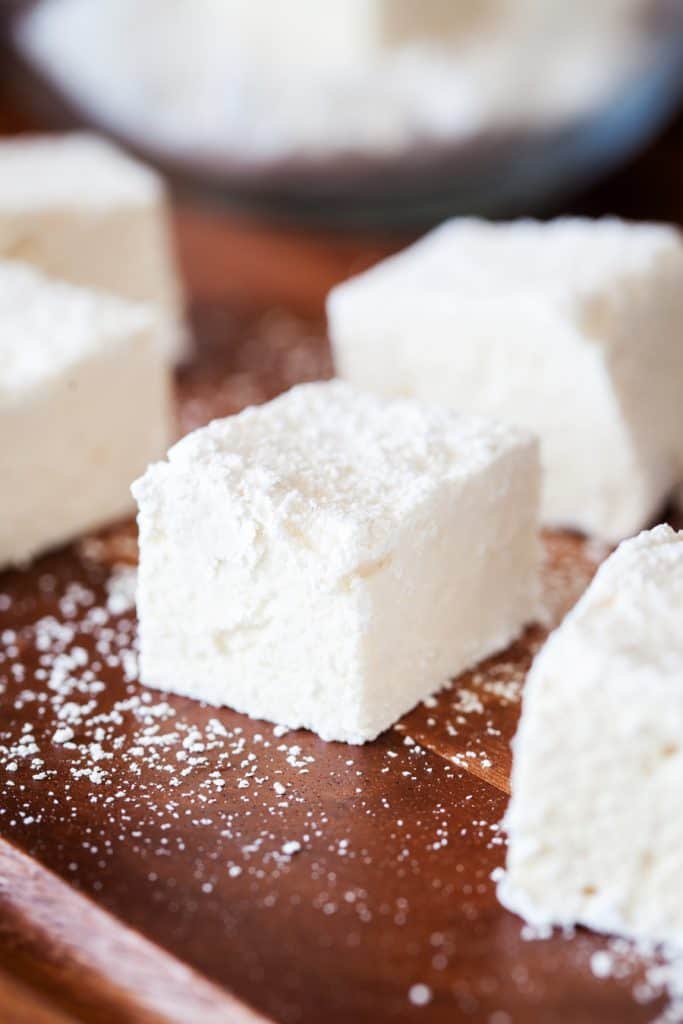 MY LATEST VIDEOS
Use them in hot chocolate, for making homemade rice crispy bars, or even over the campfire!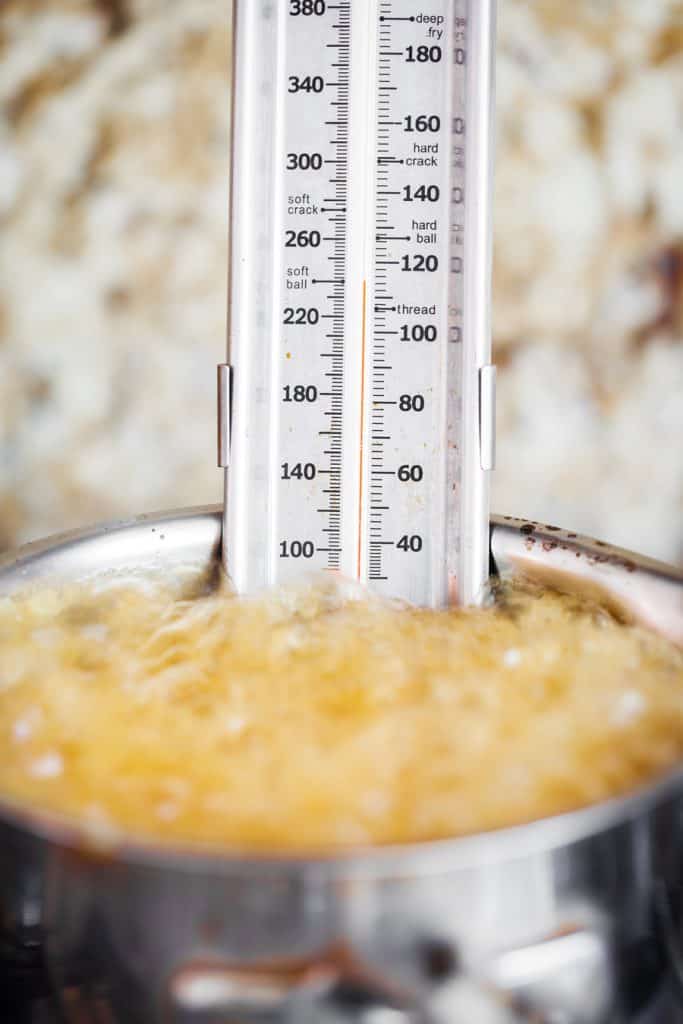 Have you ever wanted to make homemade marshmallows but were intimidated by the candy thermometer? Here are a few tips on how to achieve "soft ball" stage without one!
Heat the mixture as directed. While it's coming to a boil, set a medium-sized bowl of ice water and a small metal spoon (your everyday silverware spoon) next to the stove. When the mixture has been bubbling for a few minutes, do your first test.
Dip the spoon into the mixture and coat the tip. With one hand, dip the coated spoon immediately into the ice water and then grab the cooling sugar mixture with your other hand. Remove from the water and roll it around between your fingers and thumb and see what it feels like. If you're looking for "soft ball" stage, it should form a ball that holds together but still feels a little squishy and can be flattened when you press on it. (like a gooey caramel)
This process will take a few tries at least, but you can see (and feel!) it moving through the stages to give you an indicator of how close you are. This is just a really fun science experiment in your kitchen! 🙂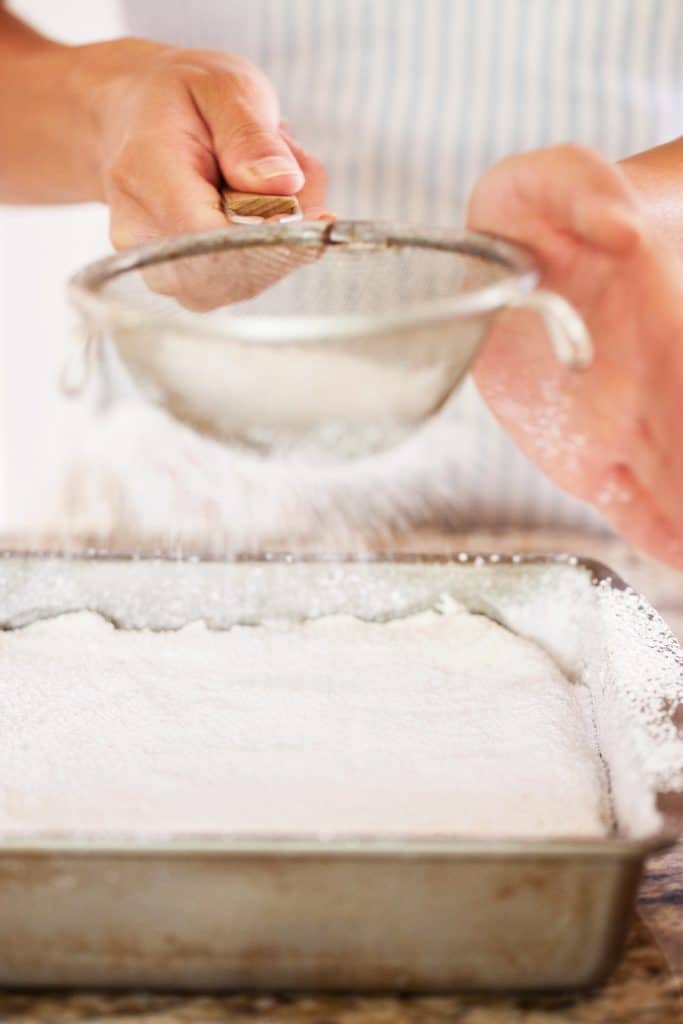 Adapted from The Prairie Homestead. Photography by The PKP Way.