This amazing Corn Pasta Salad is loaded up with fresh crisp veggies, roasted sweet corn, thick cut bacon, and a tangy chili-lime dressing.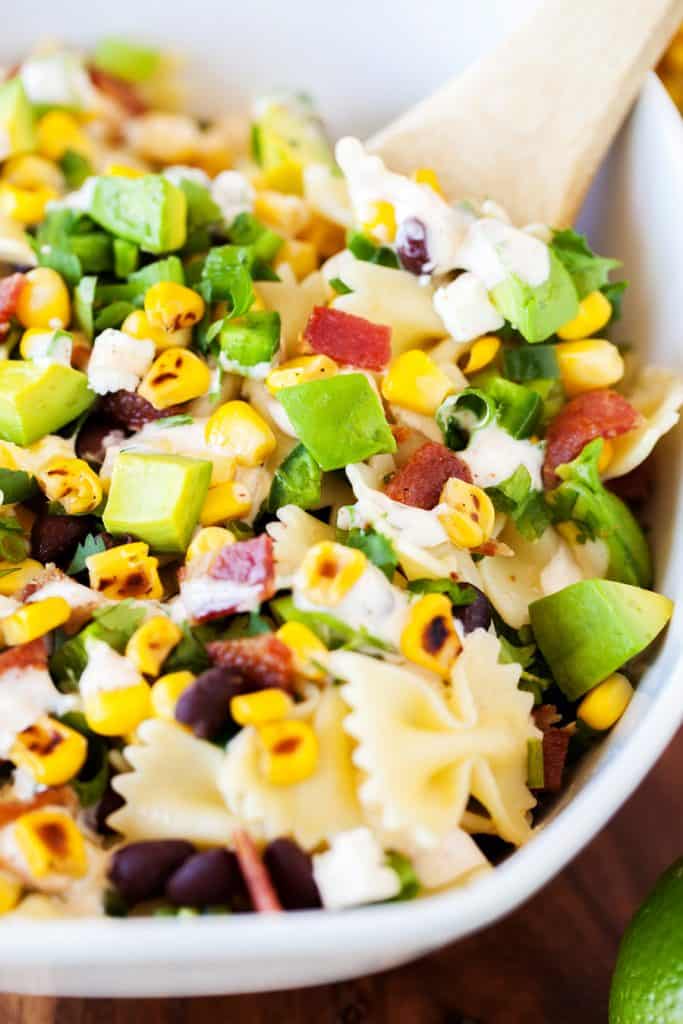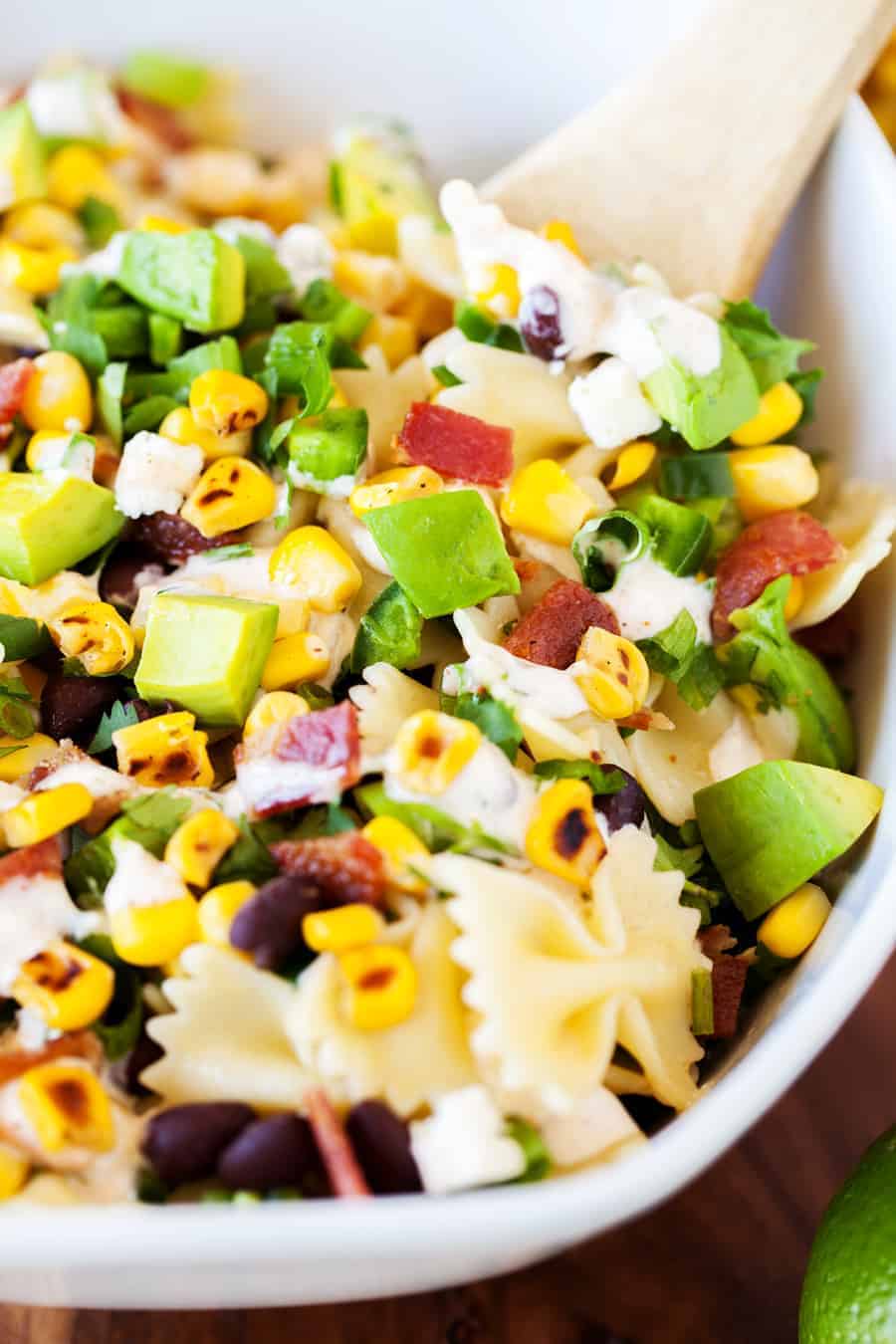 Corn Pasta Salad
Inspired by the traditional street-style Mexican corn on the cob, this street corn pasta salad will be a delicious addition to all your summer picnics. So much more flavorful than the traditional pasta salad, the dressing has a little zing from the lime and a little zap from the hot sauce. To make sure every bite is better than the one before, don't skip roasting the corn kernels.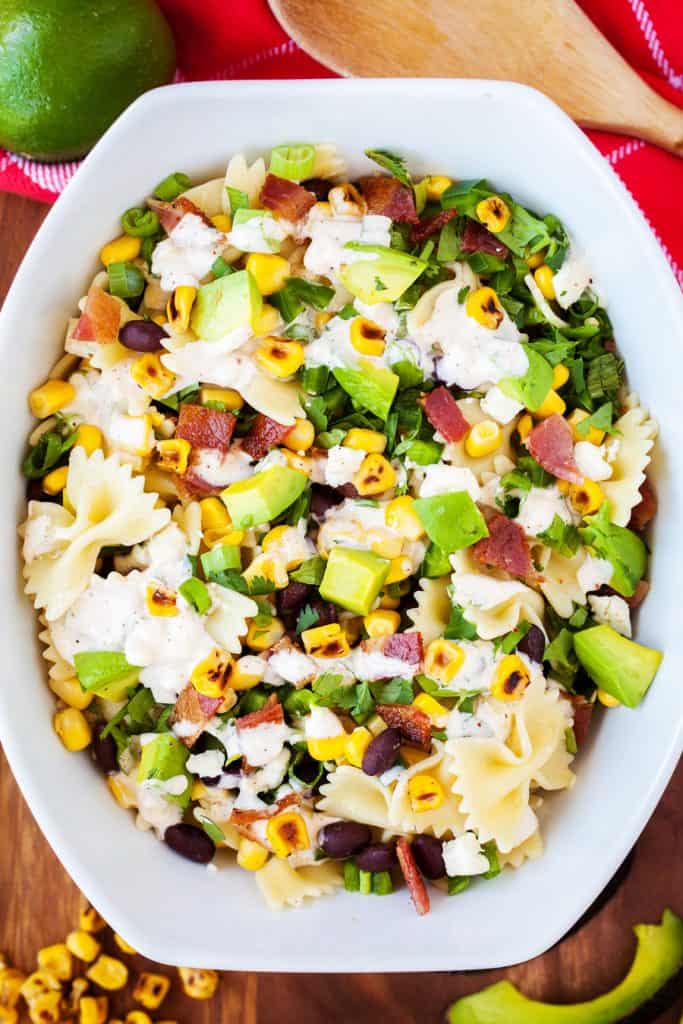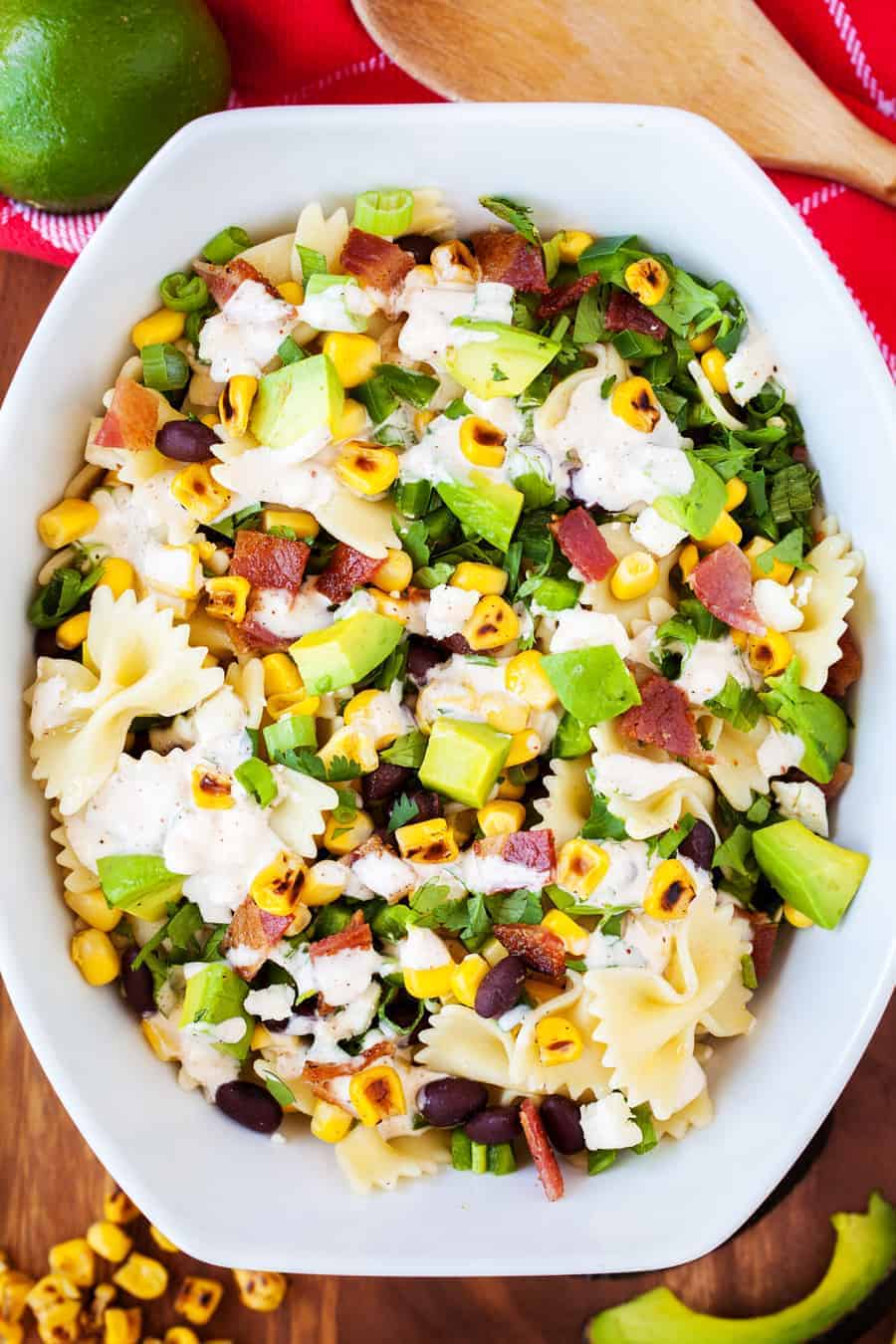 MY LATEST VIDEOS
How to Make Corn Pasta Salad
I was just recently introduced to Mexican Sweet Corn.  Let me tell you, I was missing out!   The flavor of the roasted sweet corn is out of this world!  The process is really simple, so you don't have to run for the border to get this stuff. I recommend using fresh corn on the cob, but you can certainly use frozen corn or even canned corn.
Stovetop Method: Find yourself a good sized skilled and then in small batches, you simply char the corn.  I like to leave it right on the cob and flip it until I have hit all edges, but many people will cut the corn off the cob and then just use a spatula to turn the corn in the pan.  The benefit of the second method is that you char more sides of the individual corn kernels.   Play around with it and see what works best for you.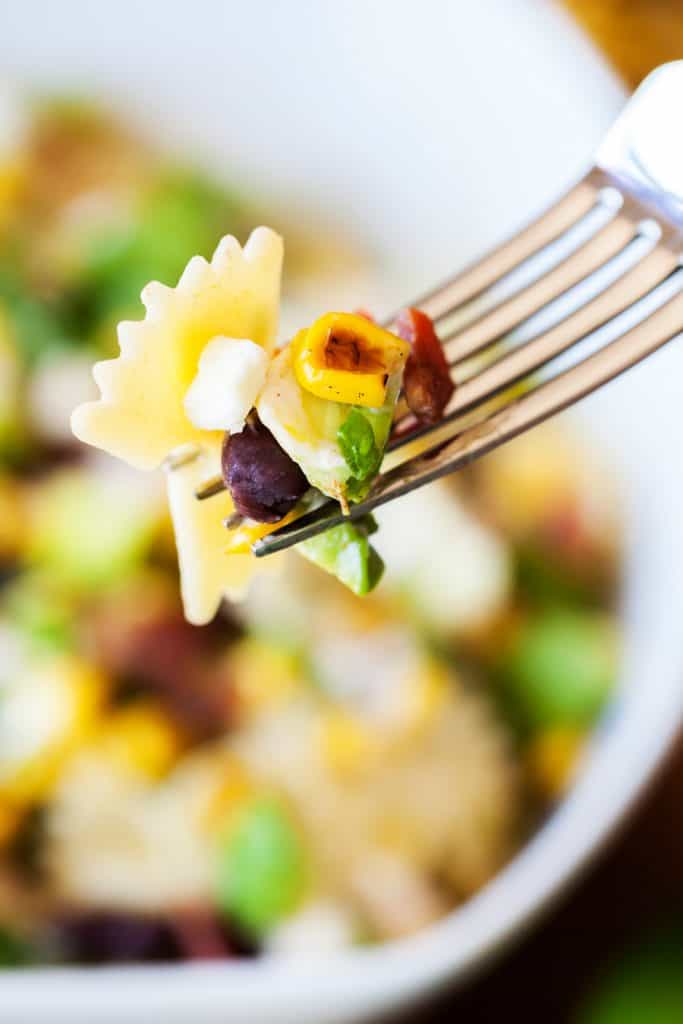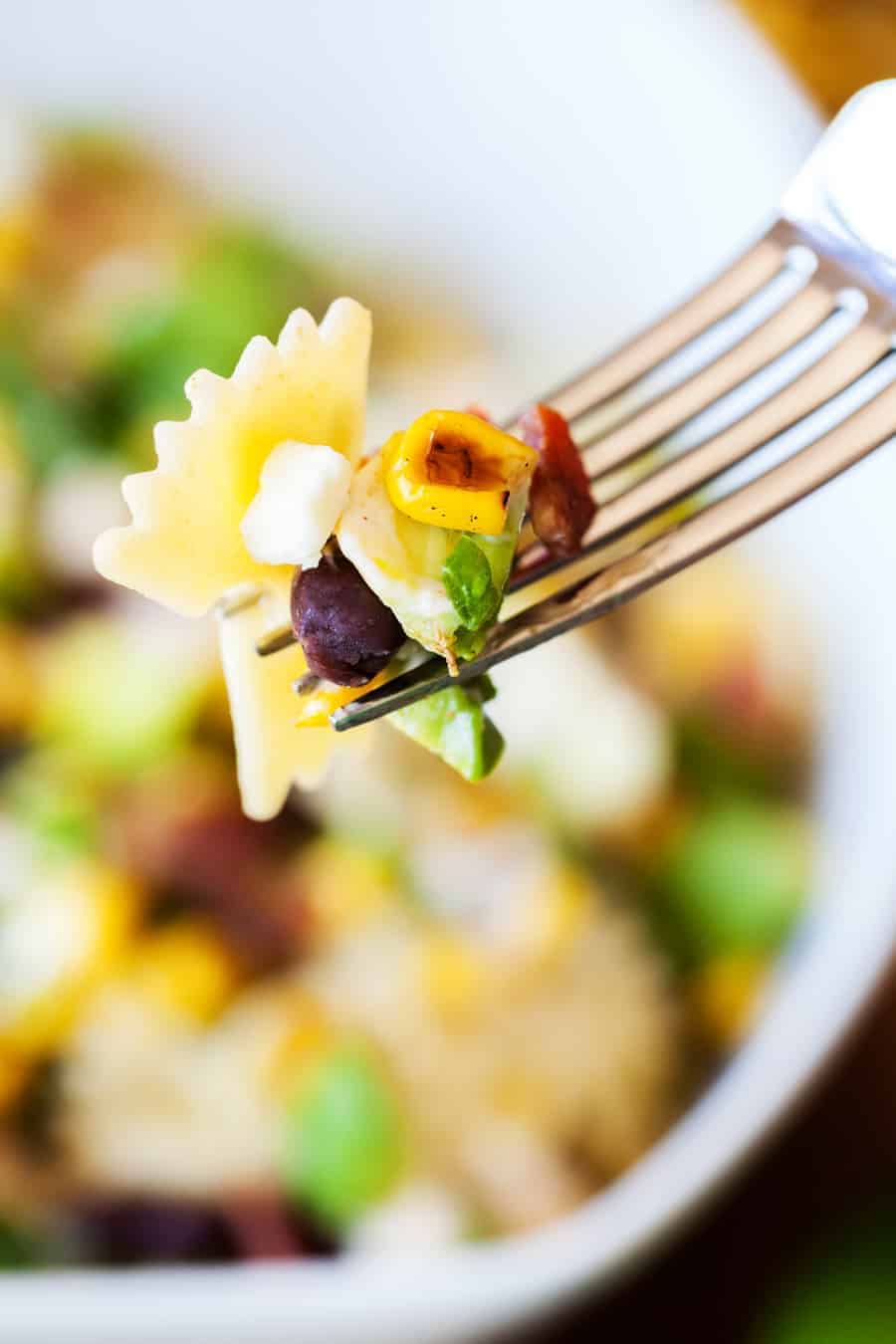 Fresh roasted corn, creamy avocado, thick and crispy bacon chunks, topped with a creamy tangy chili-lime dressing, are you drooling yet?
Tips Tricks and Variations
Swap out the bacon and add some chicken instead, or go crazy and add both!
I sometimes like to use cotija cheese instead of feta cheese, but feta is sold at the store near me so it depends on where I am shopping.
You can skip the pasta noodles entirely and add some chips on the side, this makes a great dip too!
Photography by The PKP Way.
DID YOU MAKE Corn Pasta Salad?
I want to hear about it!  Take a picture and tag me on Instagram or on Facebook.  I would love to see your finished product!  Make sure to tag me @iamhomesteader or hashtag #iamhomesteader, or both!