Chicken Pasta with Brussel Sprouts is lightly coated with a nutty sauce that's speckled with delicious brussels sprouts and sprinkled with cheese.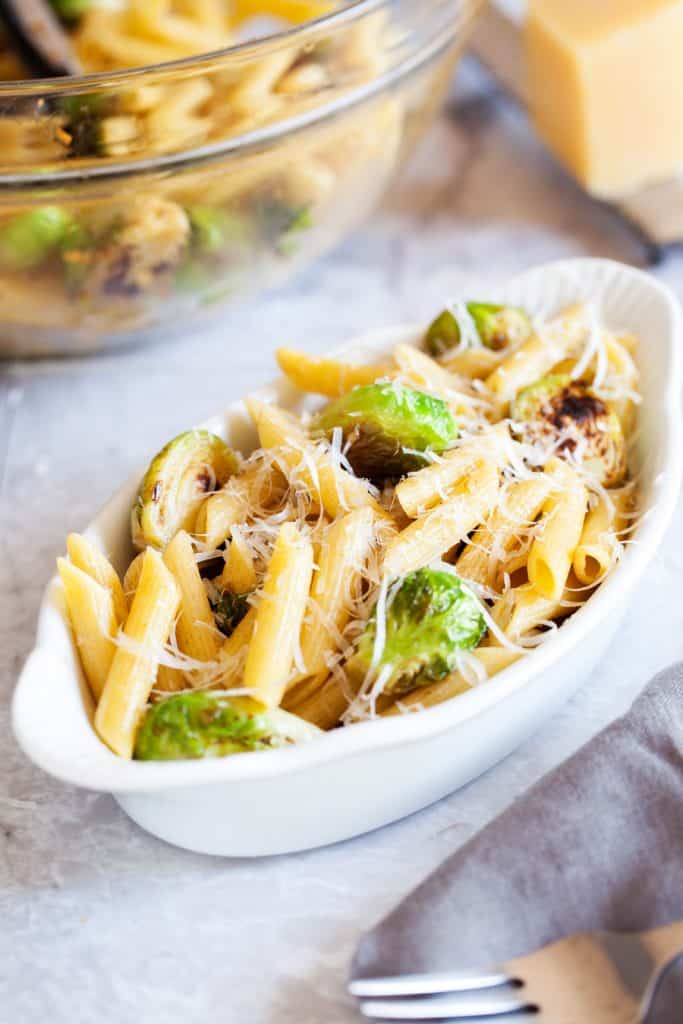 Chicken Pasta with Brussel Sprouts
You just have to try the amazing duo of Chicken Pasta and brown butter brussel sprouts.  The textures of these ingredients, the garlic chicken, the chewy noodle, and the buttery brussel sprouts,  blend perfectly together.  If you have been following the blog for a while, you have probably seen the recipe for brown butter brussels sprouts. For this dish, we take that recipe up to a whole new level by adding more ingredients that you will love.
If you have read this far, I think that means that you are at least slightly interested in brussel sprouts.  I feel like a broken record, but this is how I talk to my picky eater.  "Just try it!"  "It's good I promise!"  "You won't know you love it if you never try!"  For real though, I am not messing around.  Brussel Sprout Pasta will convert you if you are still questioning whether you will like brussel sprouts or not.  What do you have to lose!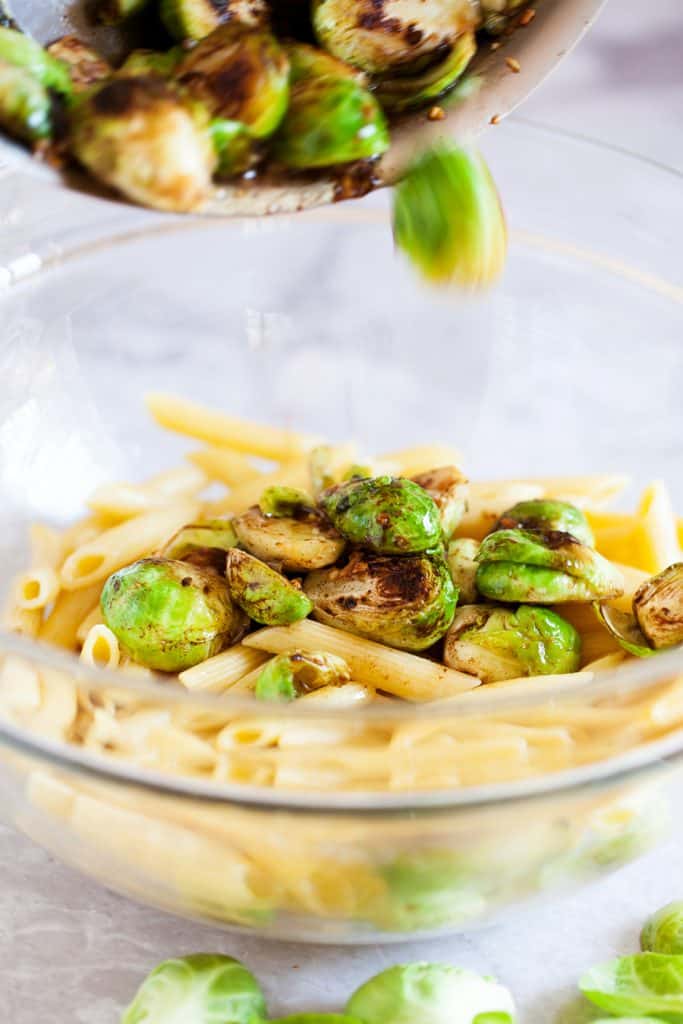 Chicken Pasta with Brussel Sprouts is a perfect light dish for spring and summer.  Some pasta dishes can really be weighed down with heavy cream and thick tomato sauces.  The light and nutty sauce in this dish keep it fluffy and not too heavy.  Pair it with some Country Garlic Cheese Bread and thank me later.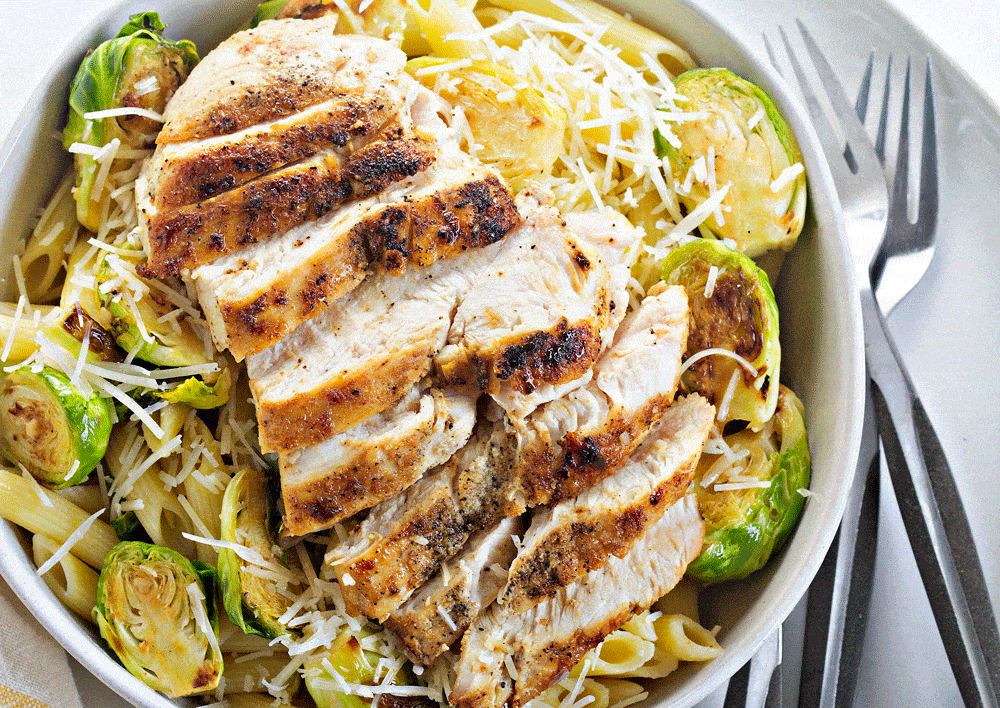 You can also dress up this dish by adding some crispy thick cut bacon.  We like it to mix it up from time to time!
Adapted from Maebells. Photography by The PKP Way.