You can never have too many chicken recipes, so here's another one for your recipe box. You will want to make it again and again!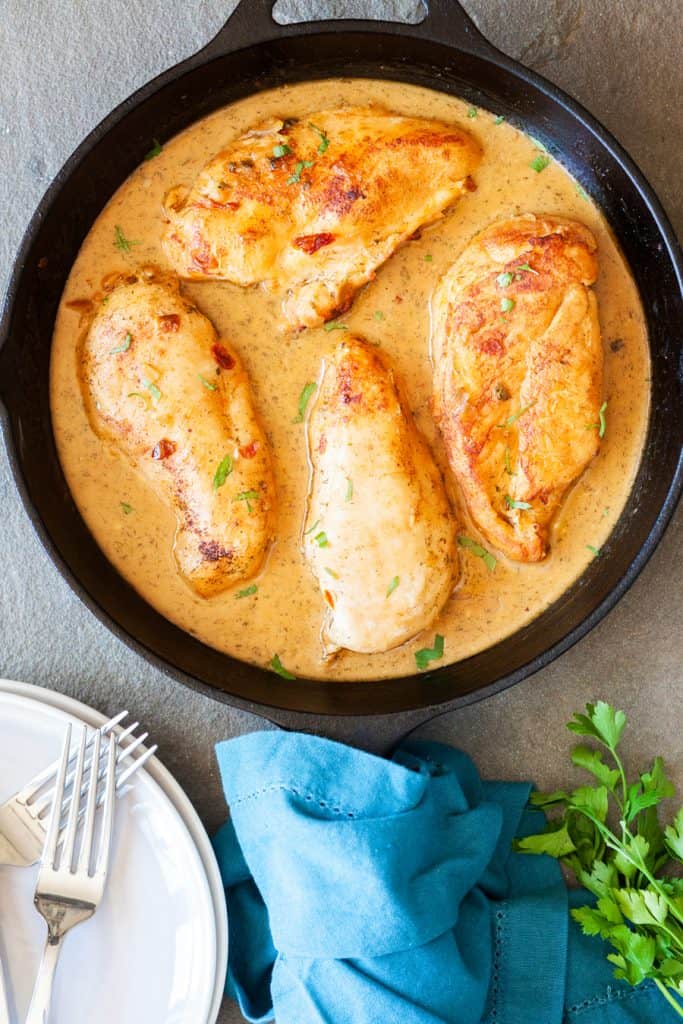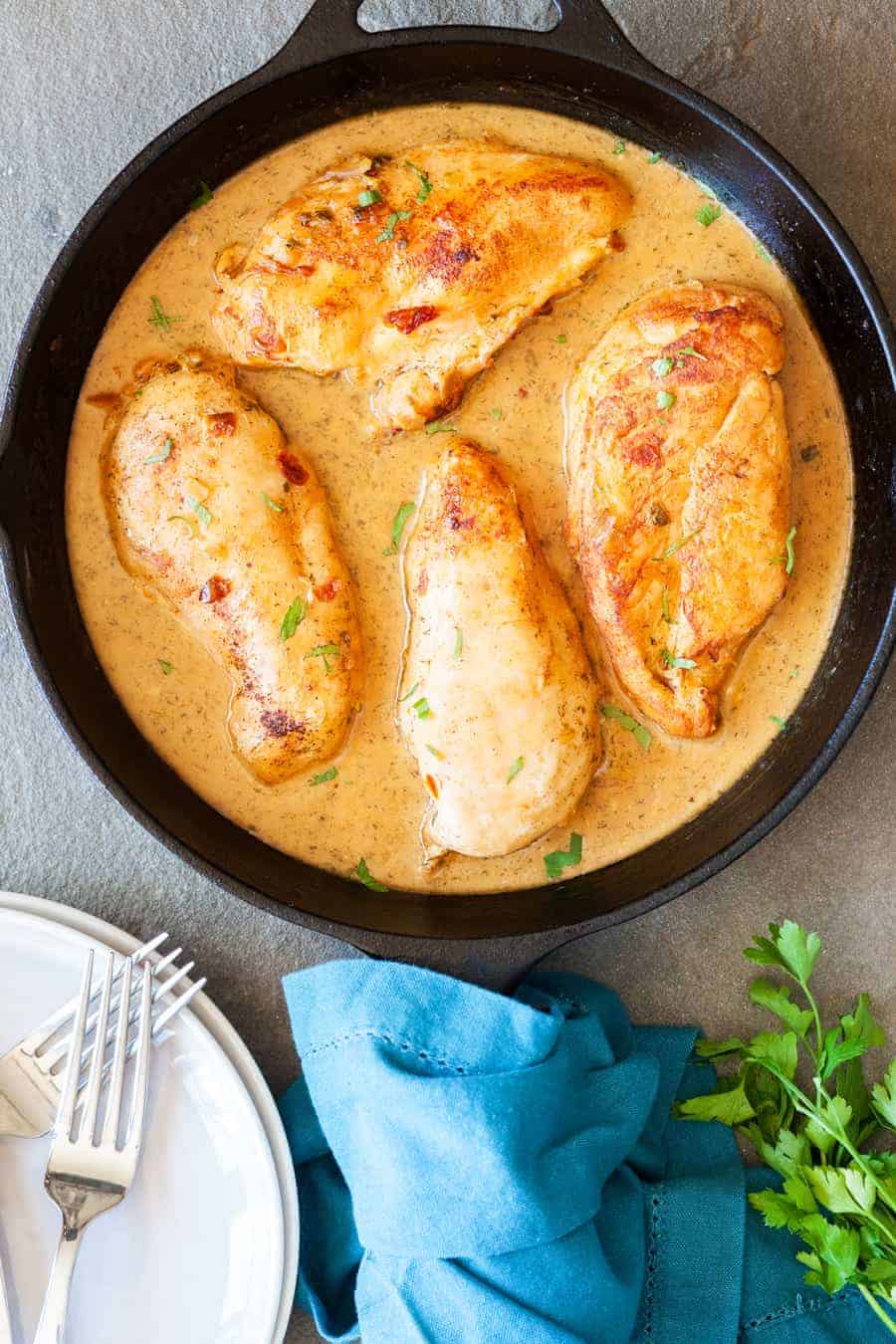 This Country Chicken recipe is a breeze to whip up on busy weeknights and is completely addicting thanks to modern-day conveniences like pre-made seasoning mix.
French Country Chicken
Nothing says "home cooking" more to me that using a cast iron skillet. Cooking chicken in a seasoned skillet produces magical flavors and results. However, you want to make sure your skillet is properly seasoned! Every time I use my skillet I do the same thing: Scrub skillet well in hot soapy water (yes, soap!) and then dry it well. Next, I spread a thin layer of vegetable oil (or lard) over the skillet. Finally, place it on a middle oven rack at 375°. Bake it for at least 1 hour; let cool in the oven.
In this country chicken recipe, Lawry's seasoning salt and a vegetable recipe mix blend together to create a magical sauce for drizzling over the chicken and is amazing as a gravy over mashed potatoes. If that's not enough, it's ready in under 25 minutes!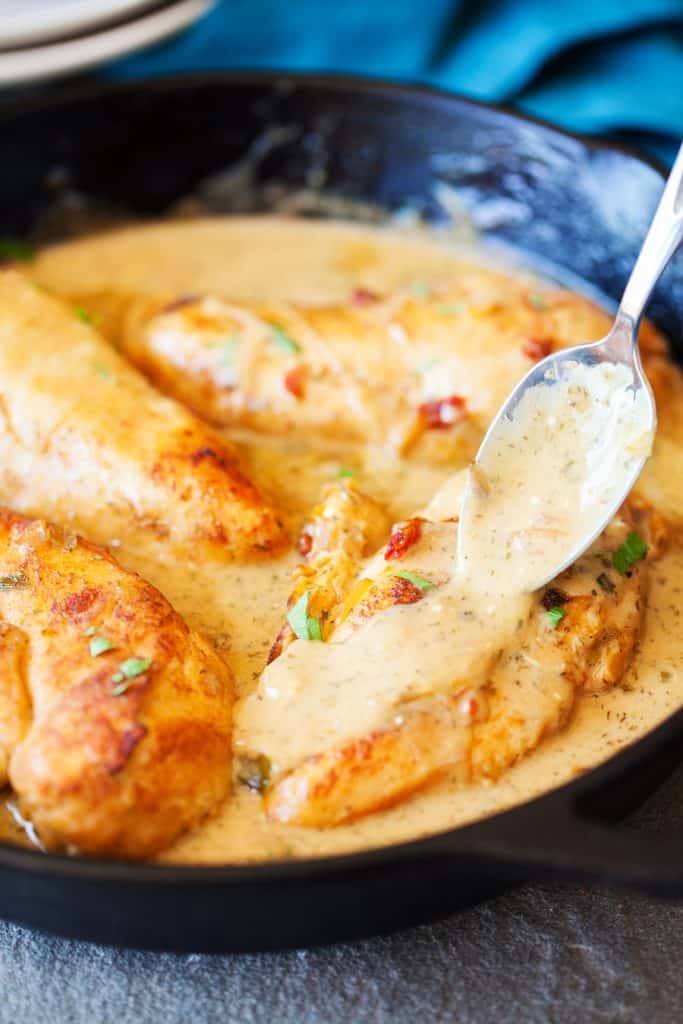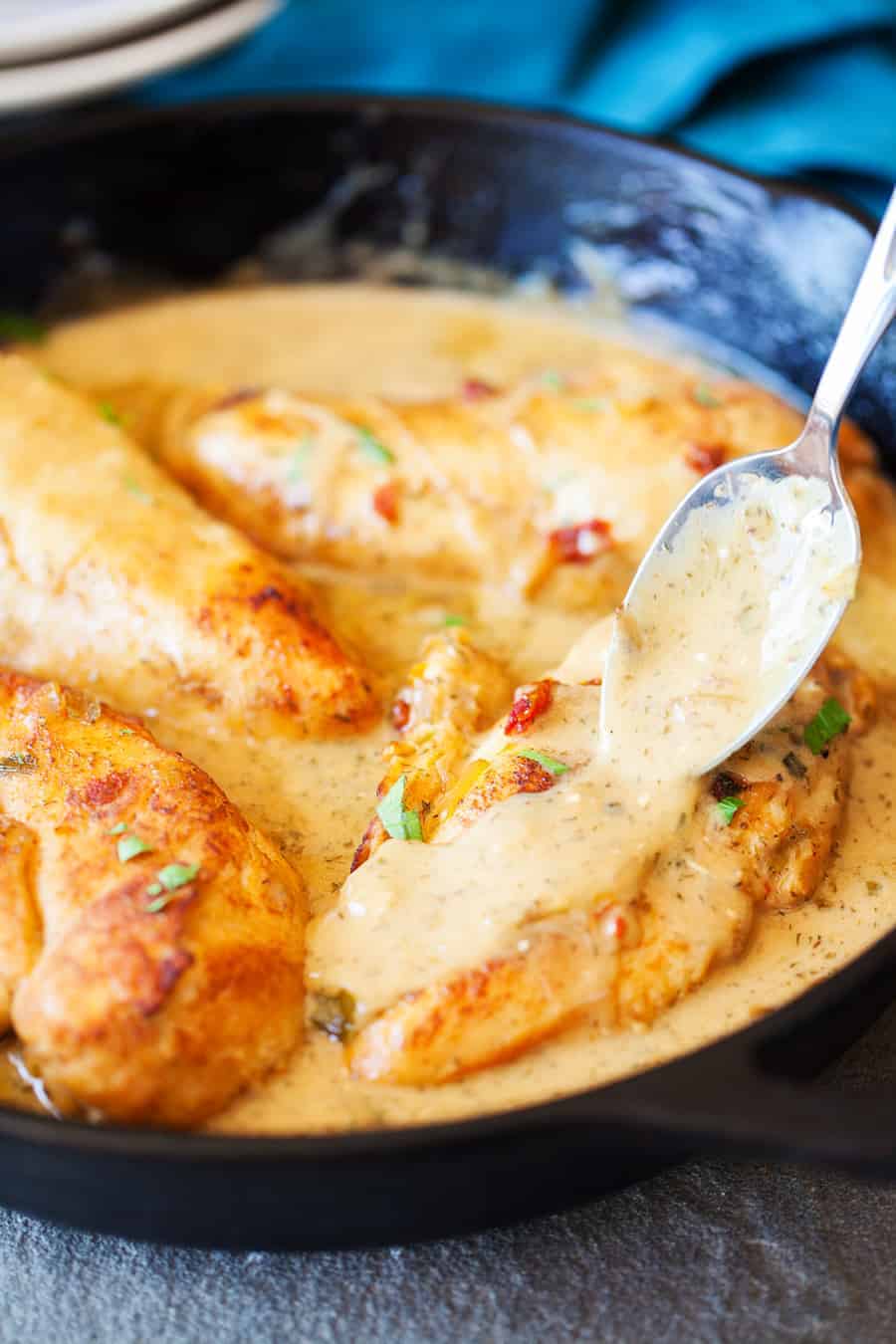 How to Make Country Chicken
First, you want to make sure your chicken breasts are an even thickness. Because we often use our own chicken meat (birds that we have raised and butchered ourselves) the breasts are not huge and overly disproportionate in thickness. If yours happen to be, simply place your chicken between 2 pieces of wax or parchment paper then use a mallet or rolling pin to flatten down the thick side. Chicken breasts that are uniform thickness tend to cook more evenly. If we happen to have smaller chicken breasts I will increase it to 6 breasts instead of 4. (Nothing else changes in the recipe.)
Be mindful of the steps in the recipe. You season the chicken first and pat it into the chicken with your hands. Wash hands thoroughly then prepare the remaining seasonings for the sauce.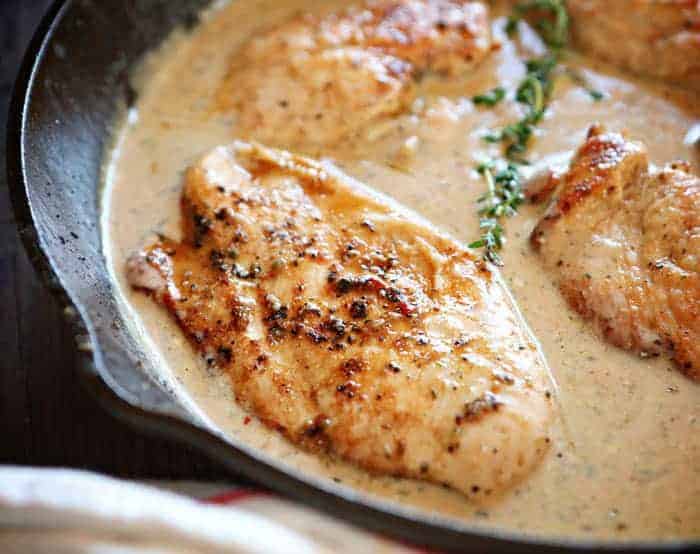 Vegetable Recipe Mix
We found the Knorr vegetable recipe mix at our local grocery store.  You could also use French onion mix or a vegetable soup mix but be sure to add dried dill.   If you would like to make this without a store-bought mixture, you can combine the following ingredients.
1/3 cup vegetable flakes (tomatoes, celery, onion, zucchini, onion, peas, broccoli and/or carrots, made by putting dried veggies in a blender until pea-sized)
1/4 teaspoon dried parsley
1/4 teaspoon dried sweet basil
1 tablespoon garlic powder
1 tablespoon onion powder
1 teaspoon salt
1 teaspoon pepper
Photography by The PKP Way  and myself.