For all the goodness of turkey pot pie without the fussy pie crust, turkey pot pie casserole is the way to go! Bits of turkey and vegetables swimming in a thick and savory sauce, all topped with balls of biscuit-like dumplings. How could you go wrong?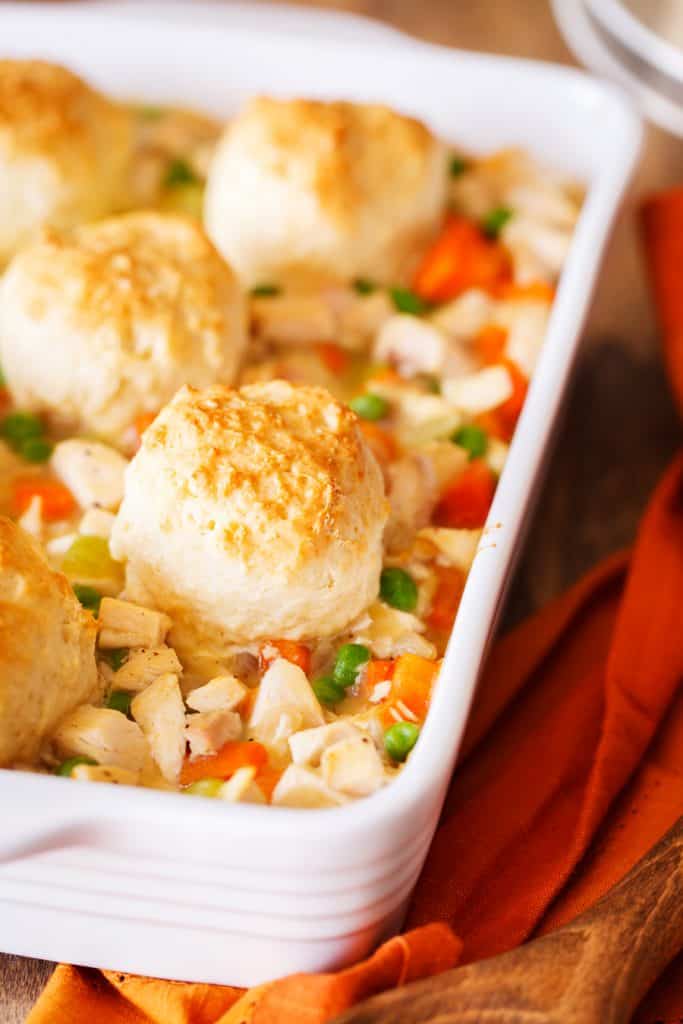 Dad was a wiz in the kitchen and loved to experiment! We had this amazing dish one lazy Sunday afternoon when everyone was hungry but no one wanted to cook. It's been a tradition ever since! I will make this all year long, but it is especially good a few days after Thanksgiving or Christmas dinner when the family is still together.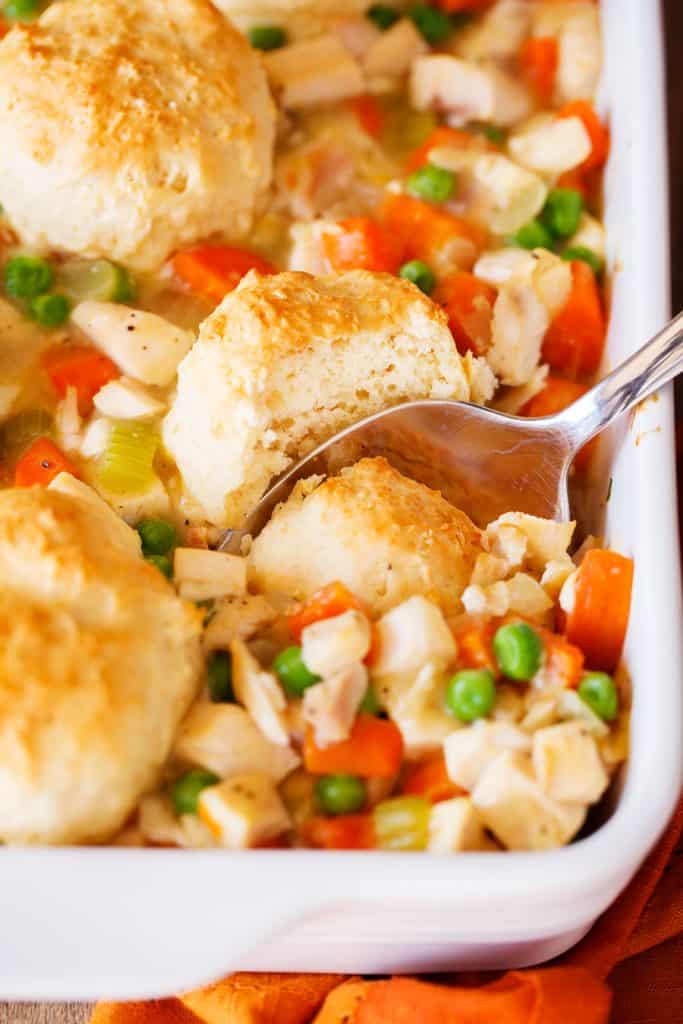 MY LATEST VIDEOS
Tips, Tricks, and Variations:
The recipe calls for 2 1/2 cups of turkey, but you can use whatever you have on hand. We have used as little as a cup (and added more veggies) and as much as 4 cups.
You can add other veggies like Brussel sprouts and asparagus if you also have those left over from Thanksgiving dinner.
Try brushing the bread with garlic butter right out of the oven. This is an amazing way to add even more flavor to this dish.
I know you will love Dad's Turkey Pot Pie Casserole as much as we do!
Try pairing with these other delicious recipes:
Restuarant Style Mashed Potatoes
Photography by The PKP Way.