These Gruyere Scalloped Potatoes are a definite crowd pleaser!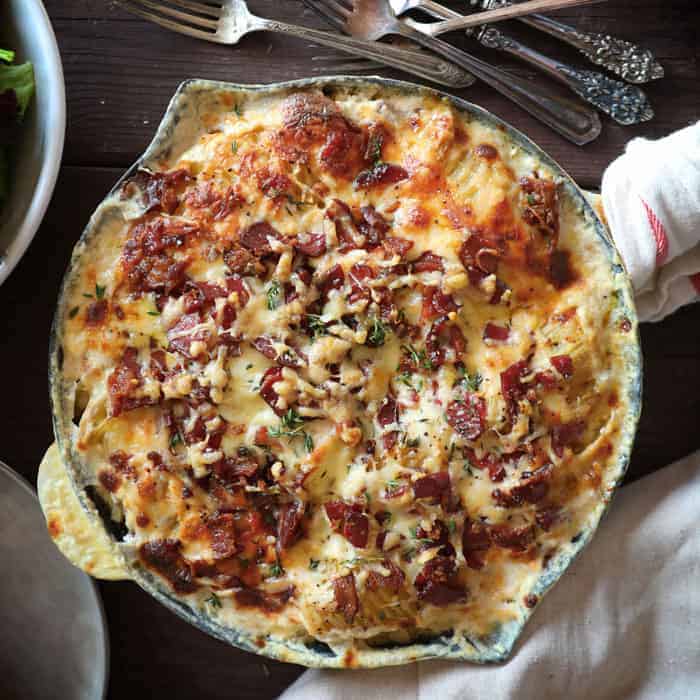 Is there anything better than cheesy scalloped potatoes?
My family loves scalloped potatoes and especially when the potatoes are fresh from the garden. I love kicking things up a notch and trying them with new cheeses and flavors. When I saw Gruyere on sale at the grocery store I knew I wanted to try it in this recipe and boy am I glad I did!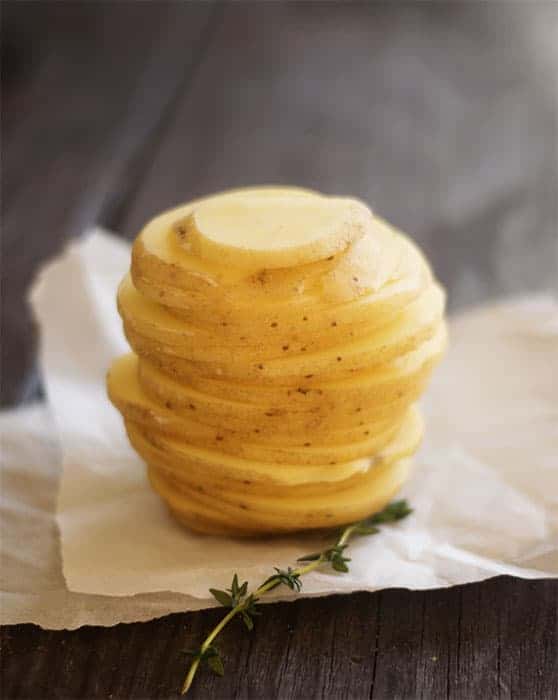 MY LATEST VIDEOS
A few tips for uniform potatoes in this scalloped potato recipe:
Be sure to use a mandolin for uniform slices. Your mandolin should have a "thin slice" blade and I recommend that for this dish. One of the beautiful aspects of this scalloped potato dish is how the potatoes are laid out. To make sure you can replicate it, use your mandolin right on the cutting board. Using it over a bowl will cause the potatoes to separate and they will not be lined up as they are in this recipe.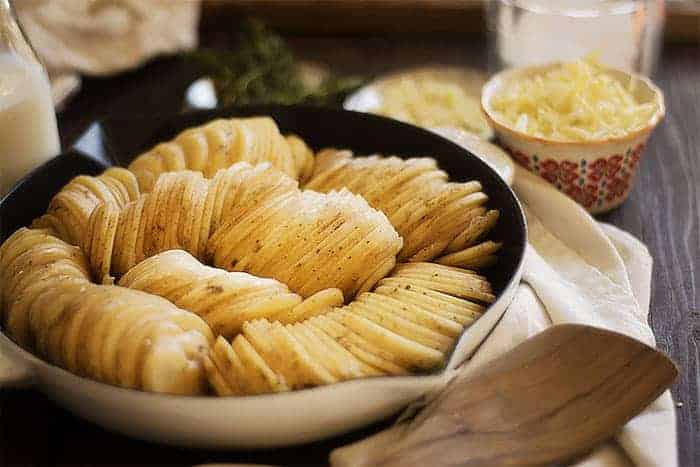 Tips, Tricks, Variations
Can I make these crockpot scalloped potatoes?
Yes! Just add a layer of potatoes to a 4-qt slow cooker in an overlapping pattern; season with salt and pepper, and thyme, and 1/3 of the Gruyere cheese. Repeat 2-3 times or until all potatoes are used. Pour whipping cream over potatoes; sprinkle with remaining Gruyere.  Cover and cook on high heat for 4-5 hours, or until potatoes are tender.
My family loves this scalloped potatoes recipe in the slow cooker! It's a great option for busy weekends and weeknights.
Can I make these scalloped potatoes with ham?
Absolutely, just replace the bacon in this recipe with diced ham.
How else can I make these cheese scalloped potatoes?
You can substitute the Gruyere with your favorite flavor cheese. We have used cheddar and sharp cheddar as well as colby cheese. I love how melty and delicious this recipe is with any flavor cheese!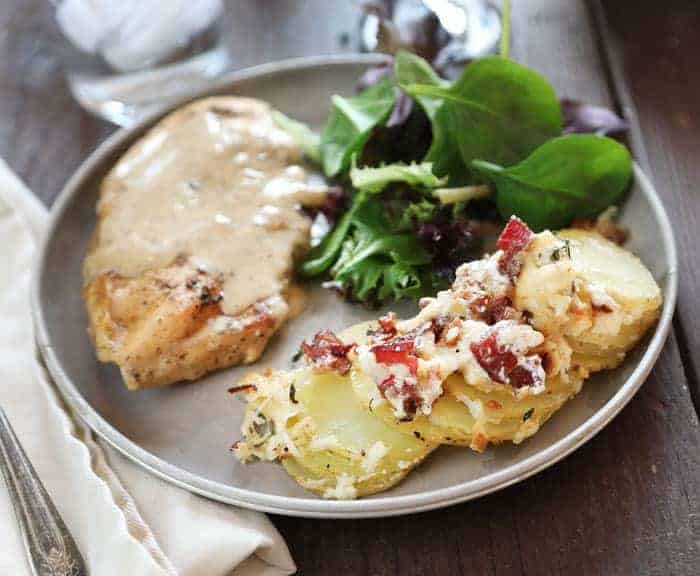 Try these scalloped potatoes with Country French Skillet Chicken! It's always a crowd pleaser!
Recipe from iambaker Gruyere Scalloped Potatoes.