The new fad of sheet pan meals has met their master.  This sheet pan Honey Mustard Chicken will knock your socks off.  It has so much flavor and it is so incredibly easy! Honey Mustard Chicken is sweet and savory at its finest.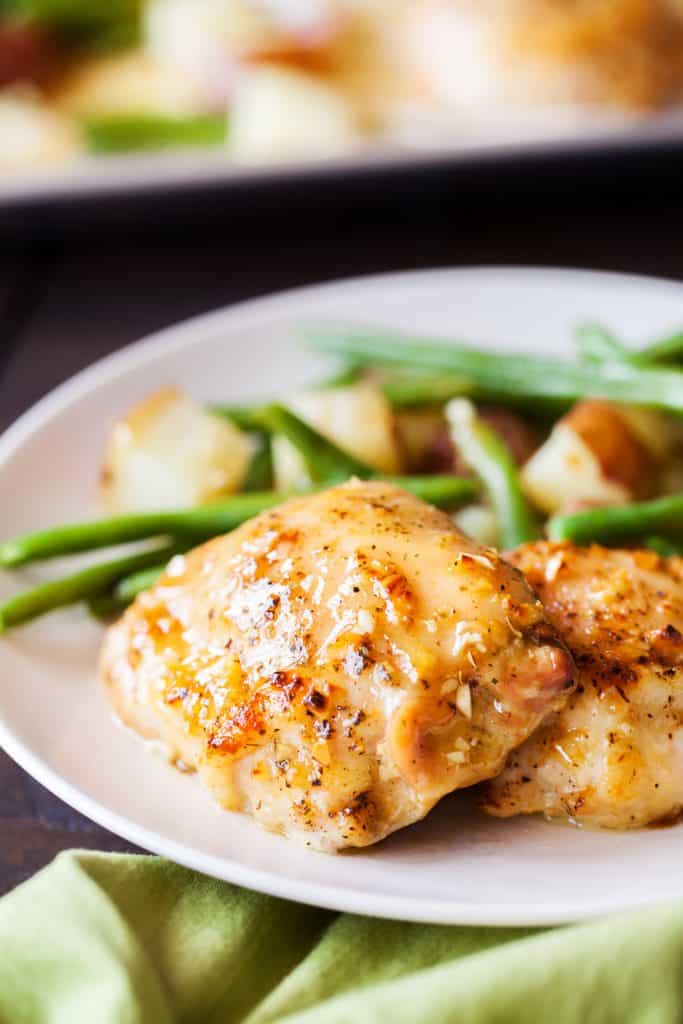 Honey Mustard Chicken
At first glance, Honey Mustard Chicken may appear to be a simple chicken and vegetable dish, but one bite of the honey mustard coated chicken and vegetables will reveal there's nothing simple about it. A one-pan dinner, Honey Mustard Chicken, Green Beans, and Potatoes are cooked in the oven and are ready in under an hour. This dinner is made with dark meat and served alongside underrated vegetables for a healthy meal with minimal clean-up.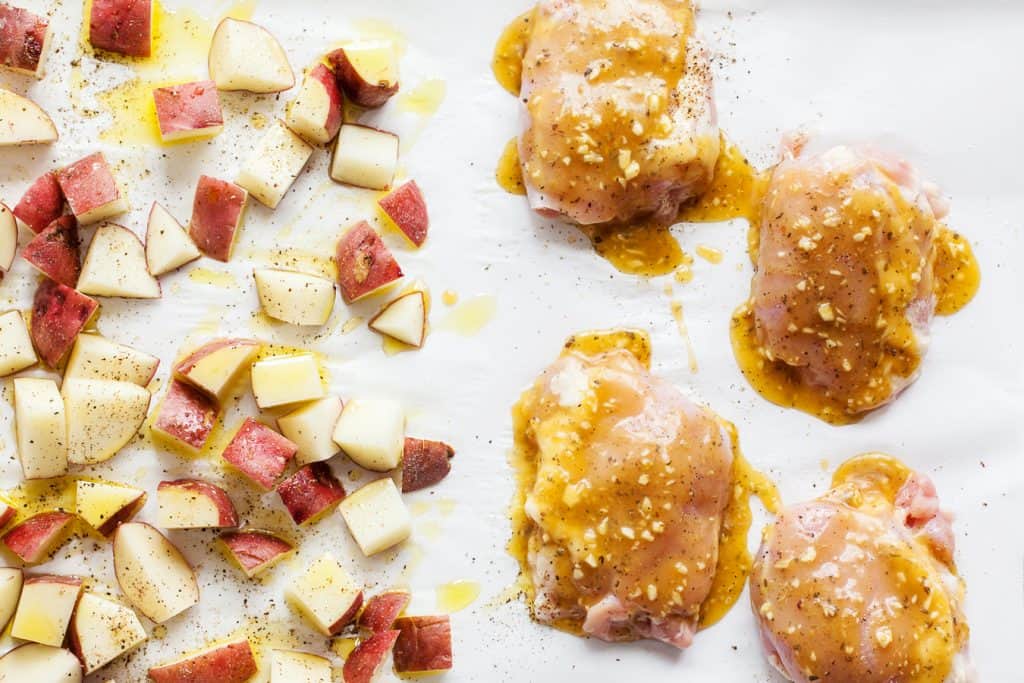 MY LATEST VIDEOS
Honey Mustard Sauce
If you are anything like me, you will be tempted to go out and buy a bottle of honey mustard and call it a day. But if at all possible, try the homemade version first. The sugar in the homemade honey mustard sauce carmelizes so beautifully and the freshly made sauce adds a depth of flavor you can't replicate with a bottle!
The honey mustard sauce is what dreams are made of.  The perfect combination of sweet honey and bitter mustard.  The moment that sweet sauce hits your lips you will understand the craze.  The vegetables add so much depth and flavor to the meal.  We like to switch it up from time to time.
Chicken Thighs versus Chicken Breasts
If you have used both chicken breasts and chicken thighs in your cooking you know how much flavor there is in the often underused chicken thigh. While a chicken breast can often be flavored to meet your tastes, the chicken thing adds a depth of flavor the chicken breast will never be able to. Thighs are juicier and more flavorful, often because they have a little more fat (they're dark meat), they don't dry out as easily.
Bonus: If you happen to raise your own chickens, you can also use this glaze over the entire bird when roasting!
The Sheet Pan Craze
What is so great about Sheet Pan meals.  Simplicity.  This meal cooks up on one dish.  No messy pots and pans and switching back and forth.  You pull the entire meal together in one pan.
You could swap out the potatoes and green beans for squash or carrots, or even cauliflower and Brussel sprouts.  You can pick your favorites. Those of us who share the responsibility of cleaning up after we cook a meal understand what I am saying here!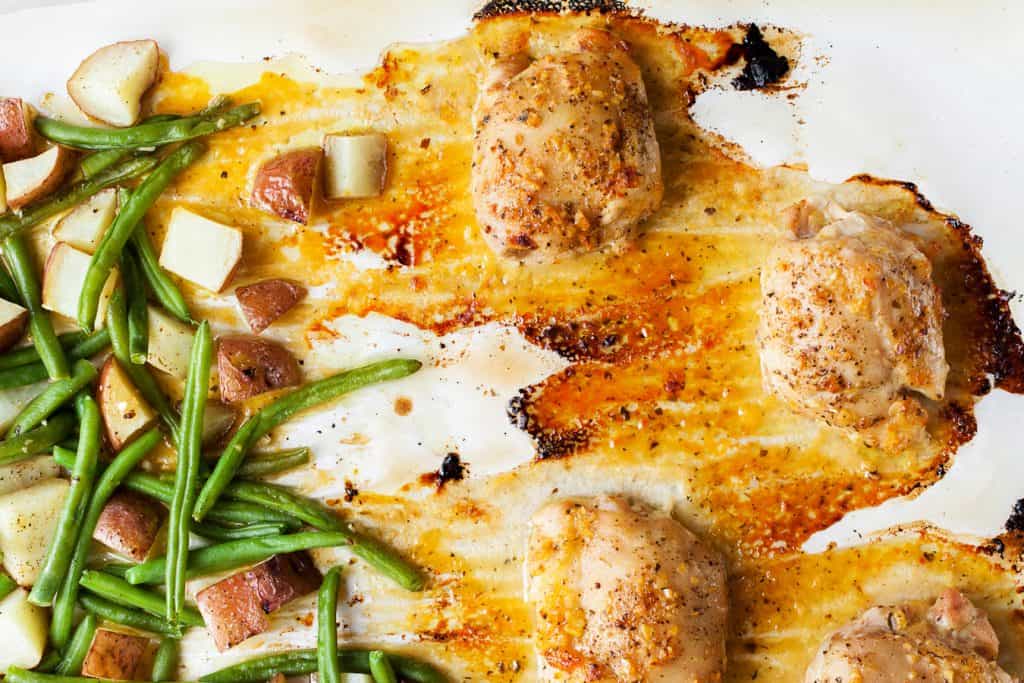 Adapted from Dessert Now Dinner Later. Photography by The PKP Way.
Did you Make Honey Mustard Chicken?
I want to hear about it!  Take a picture and tag me on Instagram or on Facebook.  I would love to see your finished product!  Make sure to tag me @iamhomesteader or hashtag #iamhomesteader, or both!