Smooth Jameson whiskey is combined with homemade ginger ale and lime juice for this traditional Jameson and Ginger (or Irish Buck) cocktail. For another tasty homemade cocktail, try my Cranberry Lime Mojito.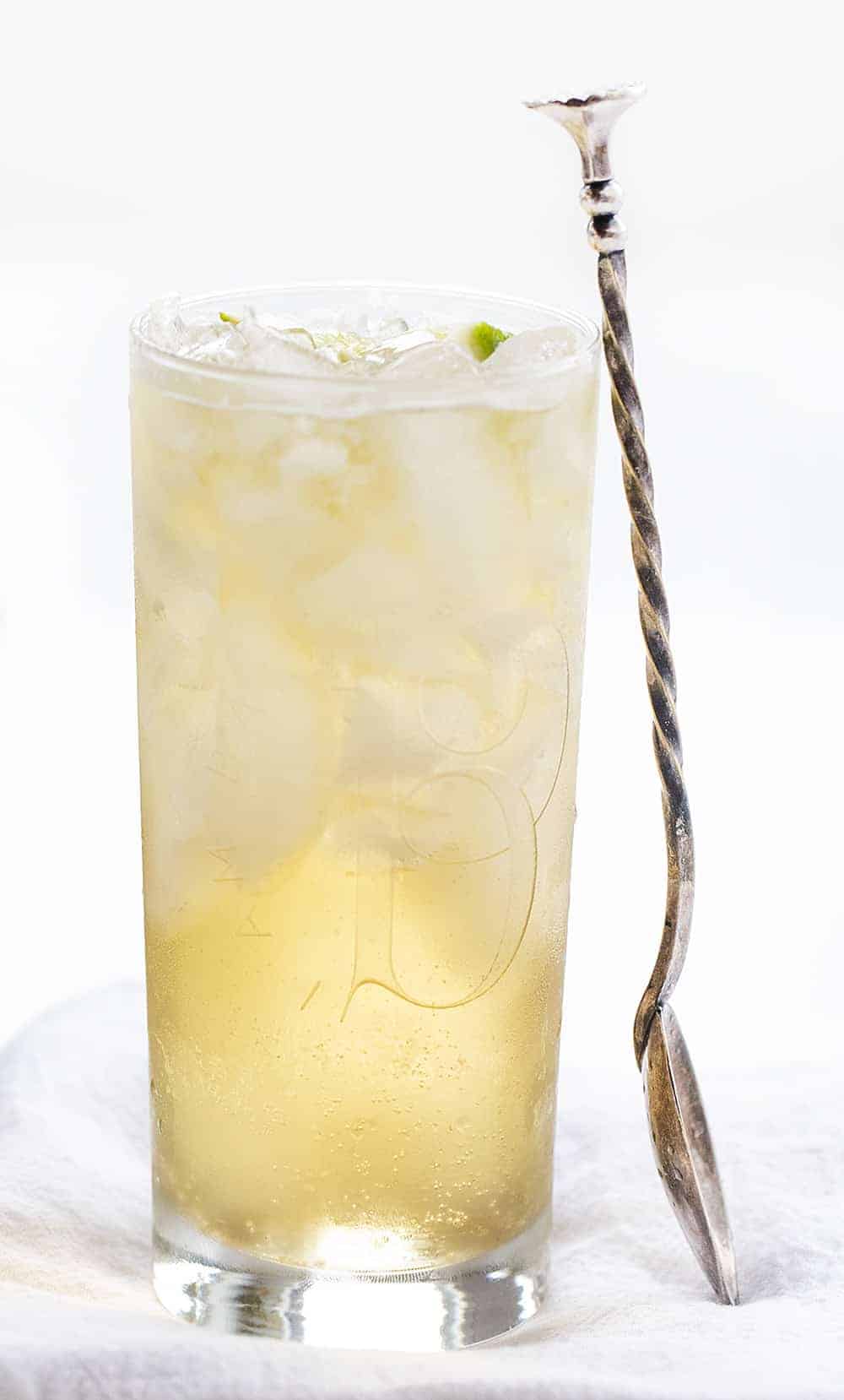 Irish Buck
An Irish Buck is a cocktail that combines the flavors of Irish whiskey, ginger ale, and lime juice. It is typically served in a tall glass filled with ice, making it a refreshing and invigorating choice for any occasion.
The origins of the Irish Buck can be traced back to the late 19th century when it is believed to have gained its name as a clever play on words. A glass of ginger ale was humorously referred to as a "Horse's Neck," and when mixed with whiskey, it gained a spirited kick or a "buck."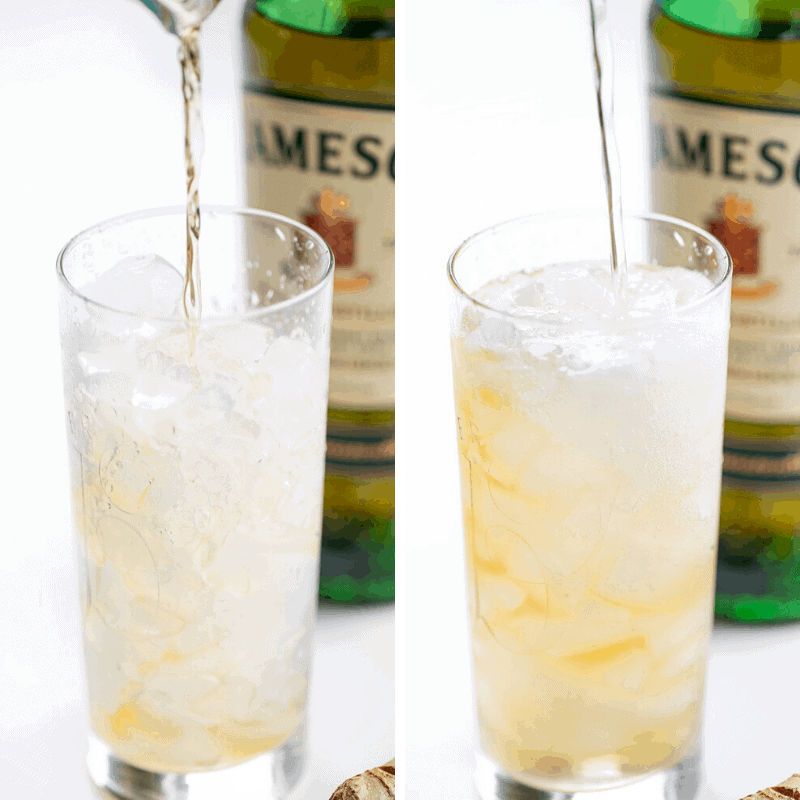 Jameson and Ginger Recipe
The history of Jameson Irish Whiskey is pretty incredible. John Jameson began brewing whiskey in Ireland but was actually from Scotland. The whiskey continues to be triple distilled to get that smoothness the whiskey is known for, but it is now owned by a French company and is distilled in Cork, not Dublin. It is amazing how long the liquor stayed in the Jameson name, and it was not sold in bottles until 1968! Lucky for us, we can find bottles of Jameson in most liquor stores, and the Jameson and Ginger cocktail continues to be a signature Jameson whiskey drink.

How to Make Jameson and Ginger
The Jameson site recommends using a highball glass for this recipe, but any glass would do (if you ask me). Anyway, begin by filling the glass with ice. Then, pour in one part Jameson whiskey, followed by two parts ginger ale. (The homemade ginger ale is what sets this drink apart!) Gently mix. Then, take a large lime wedge and squeeze the fresh lime juice into the drink, dropping the lime into the glass. 'Slainte' (an Irish 'cheers')!

The first thing you need to do to make your own ginger ale is peel and grate fresh ginger root. Do not get out a knife to peel the ginger. All you need is a spoon. Yep, the back edge of a spoon will easily peel the ginger! If you do choose to use a potato peeler, go for it. But, I encourage you to give the spoon trick a try. You can also break off pieces of the ginger if that makes the peeling easier.
Once peeled, it's time to grate the ginger to be used in the ginger ale mix. Combine 2 tablespoons grated ginger, lemon juice from 1 lemon, 2 tablespoons honey, and a little water to a blender. Blend all the ingredients together. Pour the ginger mixture through a fine strainer, into a glass. You should have enough to make two drinks after mixing it with sparkling water. (Or, one 16-ounce drink if that suits you.) Drink it on its own, or of course, add it to your Jameson whiskey!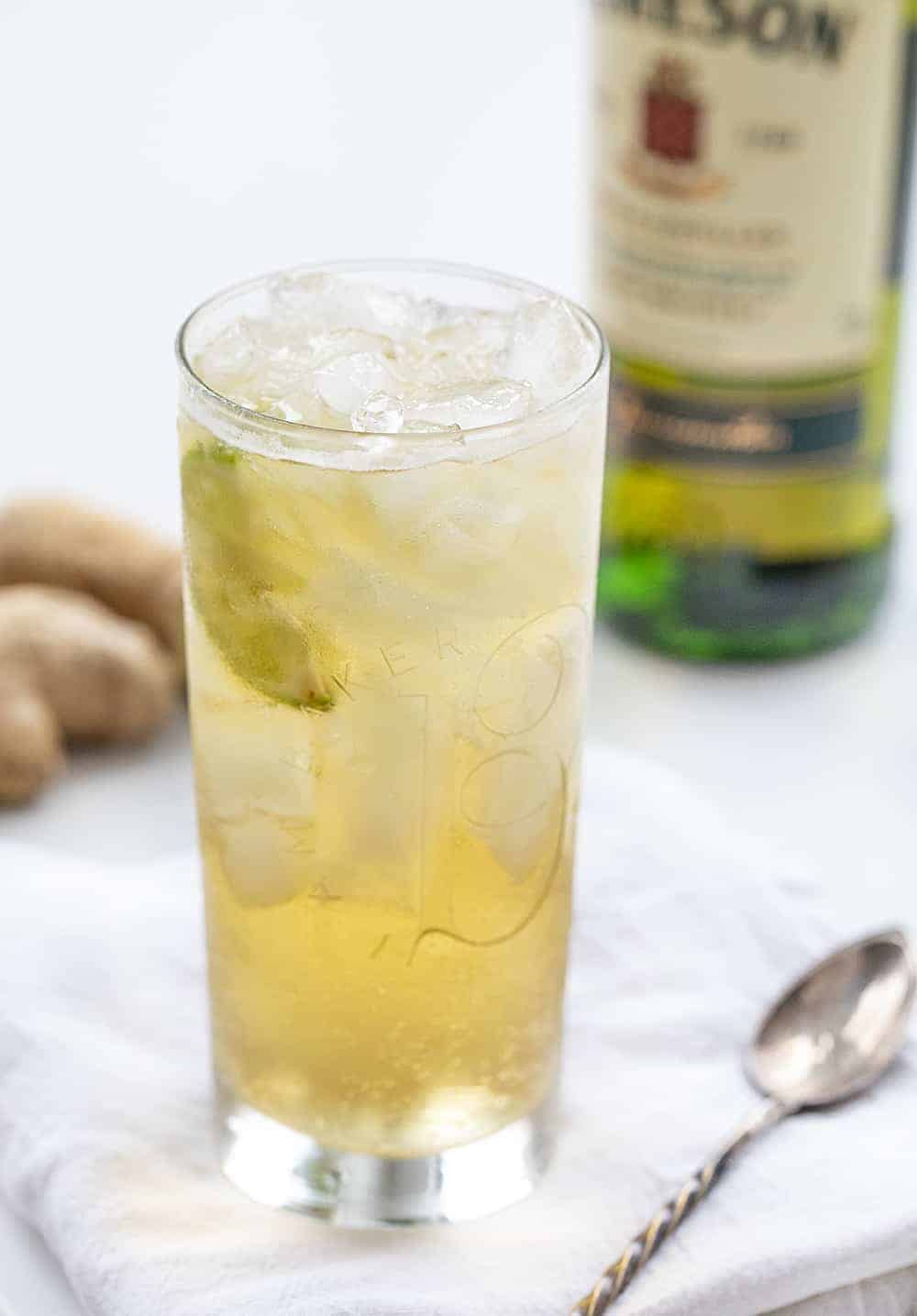 Jameson and Ginger
Smooth Jameson whiskey is combined with homemade ginger ale and lime juice for this traditional Jameson and Ginger cocktail.
Ingredients
1

ounce

Jameson Irish Whiskey

2

ounces

Ginger Ale

1

medium

lime,

cut into wedges
Instructions
Fill a glass with ice, top with jameson and ginger ale.

Squeeze one lime wedge over the drink and drop it into the glass.
Did you make this recipe?
You can tag me at @iamhomesteader.