Charcoal Lemonade is homemade lemonade with activated charcoal, making it a refreshing drink that has many possible health benefits. For another healthy homemade drink, try my Homemade Ginger Ale.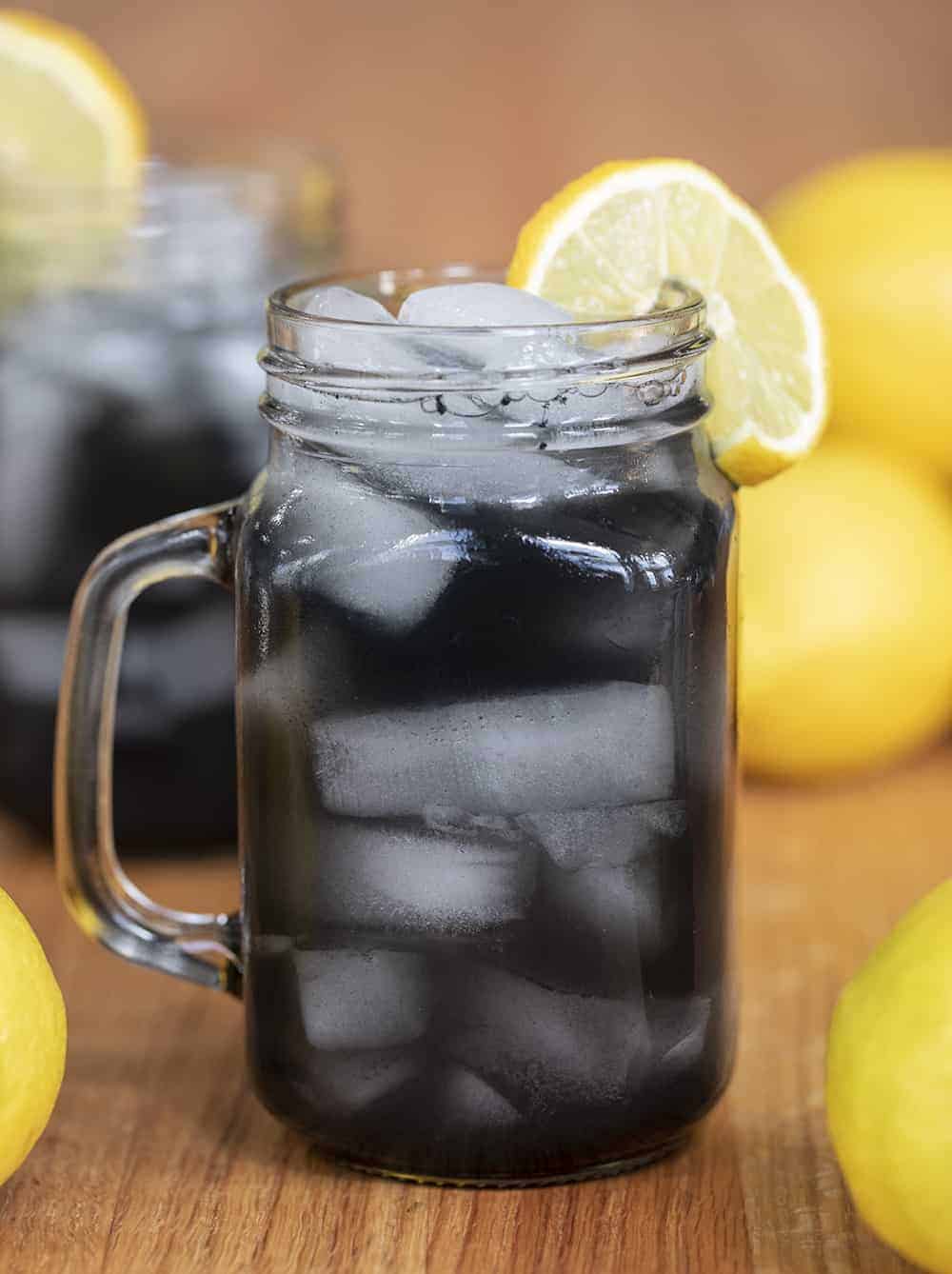 Charcoal Lemonade
Charcoal Lemonade may sound (and look!) a little strange, but don't let the name fool you. It's actually a drink that has quite a few health benefits. And no, you are not adding your regular old barbecuing charcoal to some lemonade. You are adding activated charcoal, which is different. The drink is very dark, but the lemons and honey come through in the taste. Truly! charcoal does not have a strong flavor and this refreshing drink tastes like lemonade.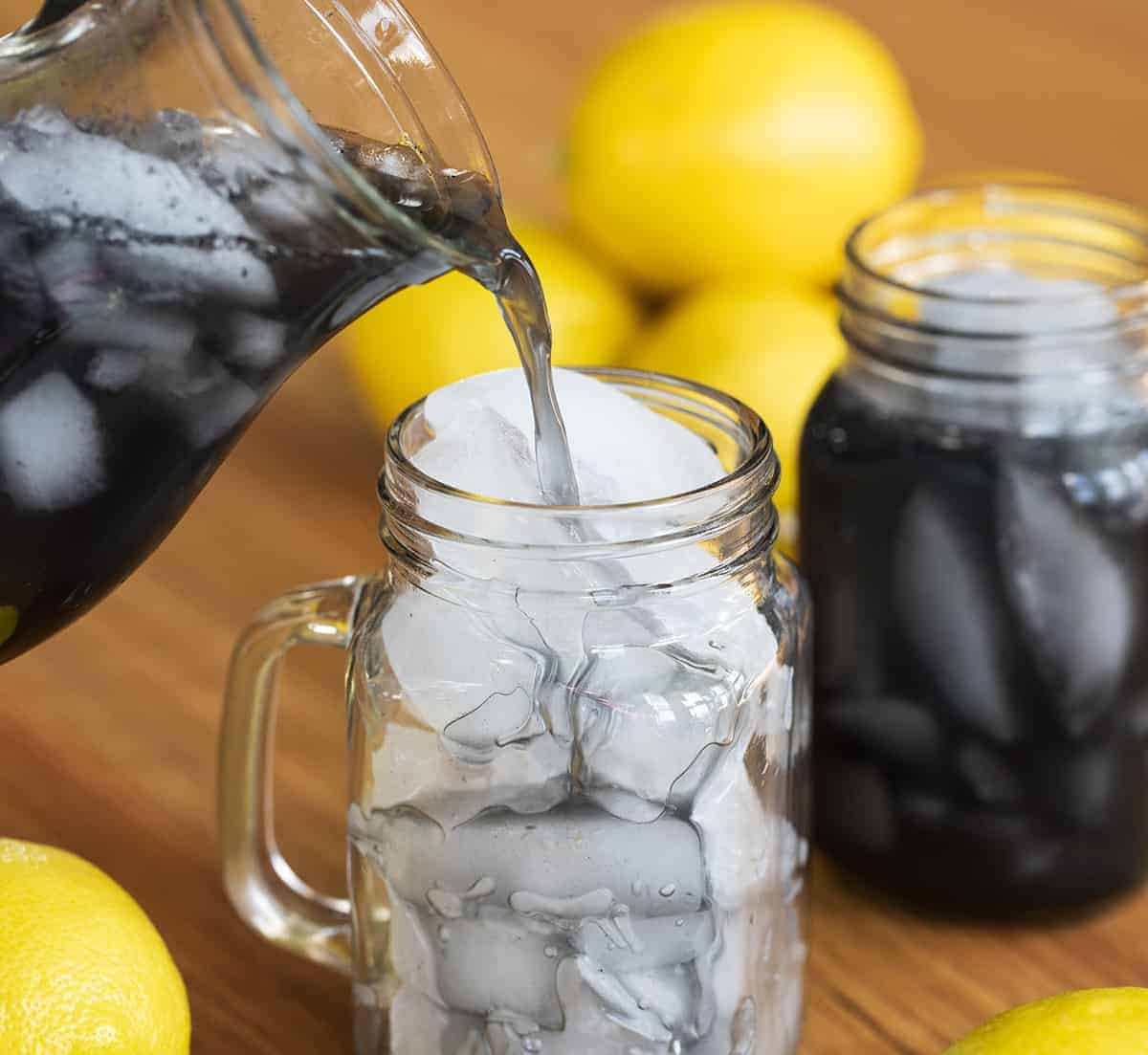 Charcoal Lemonade Recipe
With four ingredients, you will have a drink that could help with lowering cholesterol, whitening teeth, a hangover, gas, and even kidney function.
Activated charcoal capsules: Make sure you are using 100% Food Grade charcoal. I like these Organic Activated Charcoal Capsules. Be sure to consult a doctor before taking it. 
How to Make Charcoal Lemonade
This really is one of the easiest drinks you can make at home, and with the benefits it has, it makes sense! Simply mix all the ingredients together in a pitcher and pour it over ice. When adding the activated charcoal, take apart the capsules to get the activated charcoal powder in the drink. I like to add a slice of lemon for some added color and a little more lemon flavor.

What is Activated Charcoal?
Activated charcoal is a black powder made up of bone char, coconut shells, peat, petroleum coke, coal, olive pits or sawdust. It becomes activated after gas blends with high temperatures, expanding the surface area. Again, this is NOT the bag of charcoal you will use to grill your burgers!
Activated charcoal is more porous than regular charcoal briquettes which is why it has some health benefits. It's almost like a magnet because it attracts toxins that may have been otherwise ingested into your body. It's like not letting the 'bad stuff' stay in your system. In the past, it was often used in cases of poisoning. You can find activated charcoal in pill or powder form.
When Should I Drink Charcoal Lemonade?
Try taking any activated charcoal, including this lemonade, either one hour before you eat or 2 hours after you eat. If I am being honest, I will tell you that this is the BEST hangover drink ever. The older I get the harder hangovers are, and this is my trick to nip it in the bud!
IMPORTANT: Keep in mind any medications you are taking. Activated charcoal may lessen the absorption of some medicines, so always check with a doctor if you are unsure about that!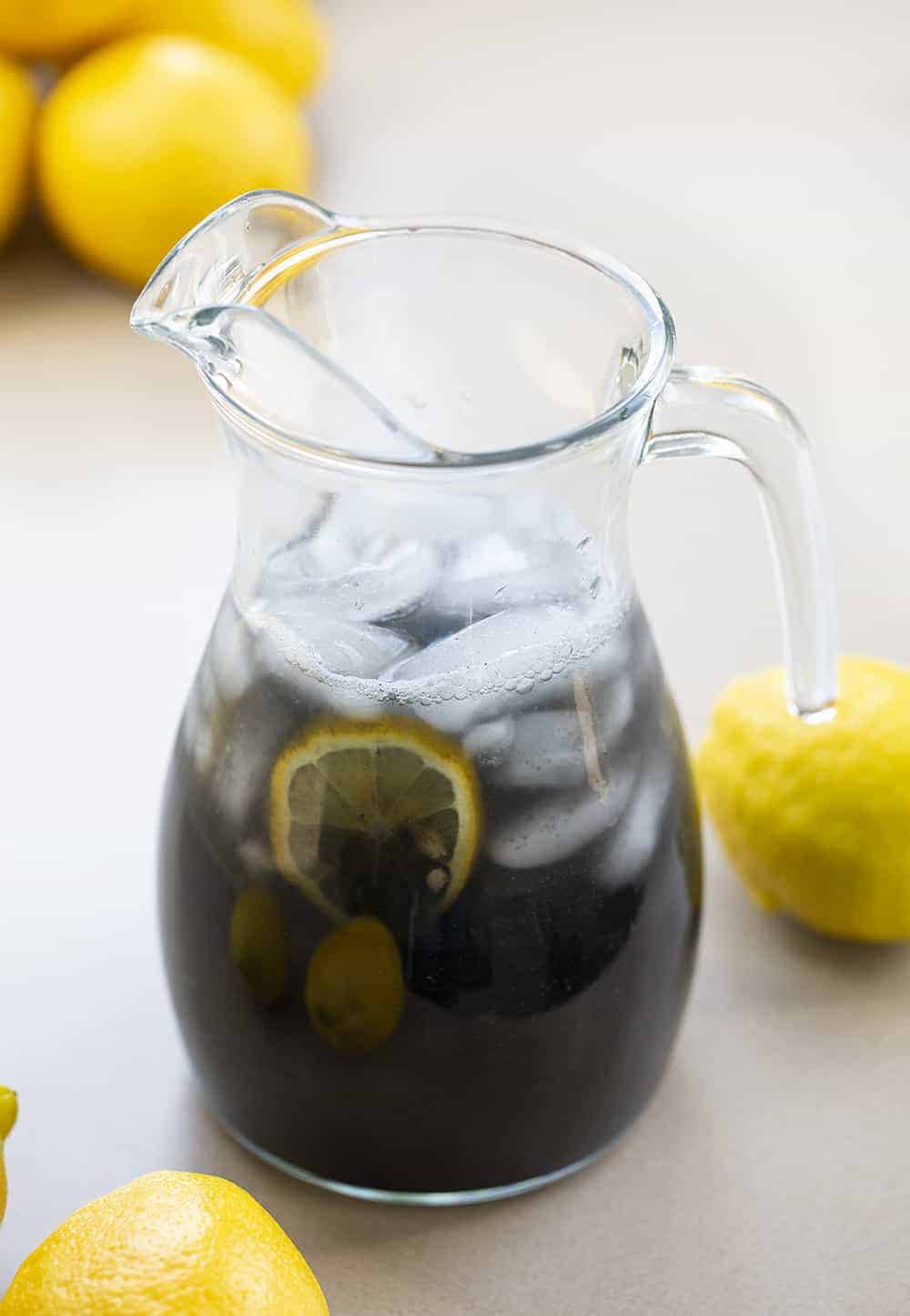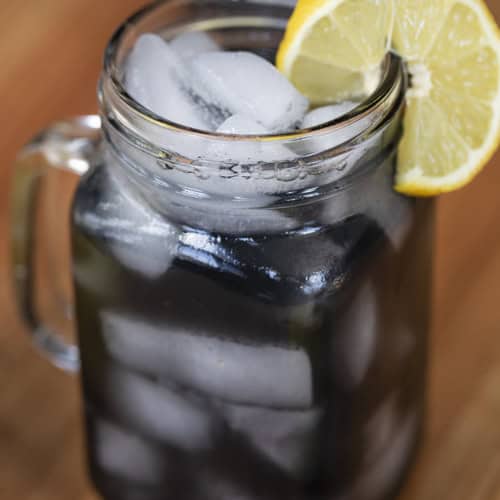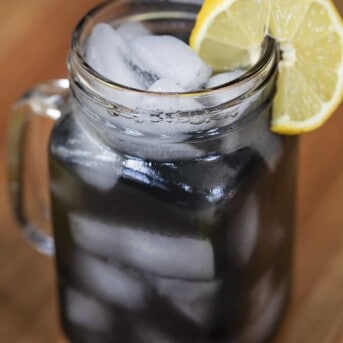 Charcoal Lemonade
Charcoal lemonade is a delicious & refreshing drink made with activated charcoal that has many possible health benefits.
Ingredients
½

cup

freshly squeezed lemon juice (about 2 lemons)

⅓

cup

honey

1

teaspoon

activated charcoal (about 5 capsules)

4

cups

water
Instructions
In a large pitcher, mix all ingredients together. Stir (or whisk) well so that the charcoal can absorb into the liquid.

Pour over ice and enjoy! (Be mindful of the amount of ice you use as it will melt and dilute the flavor.)
Did you make this recipe?
You can tag me at @iamhomesteader.