Poppyseed Dressing is a sweet and creamy homemade dressing with a little bit of tanginess that is as easy to make as it is delicious! Drizzle some of this dressing on my Blueberry Spinach Salad for a meal packed with flavor and nutrients!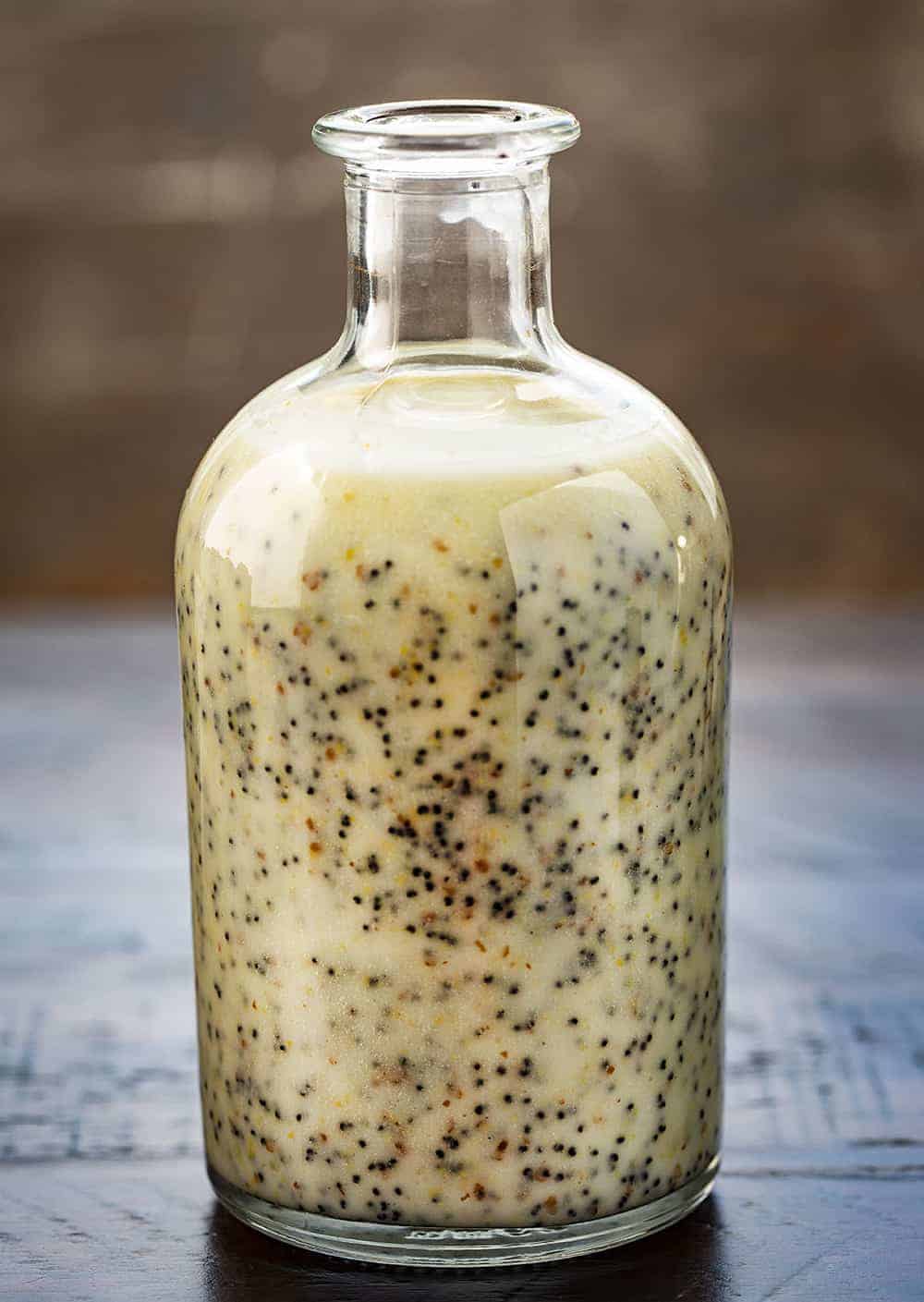 Poppyseed Dressing
Poppy seeds are a rich source of essential minerals.  They are known to relieve exhaustion, decrease anxiety, and aid in a good night's sleep. Just one teaspoon of poppy seeds gives you the needed calcium and phosphorus for strong bones. So, don't forget about adding poppy seeds to some of your recipes, including my raspberry poppyseed dressing and this poppyseed dressing!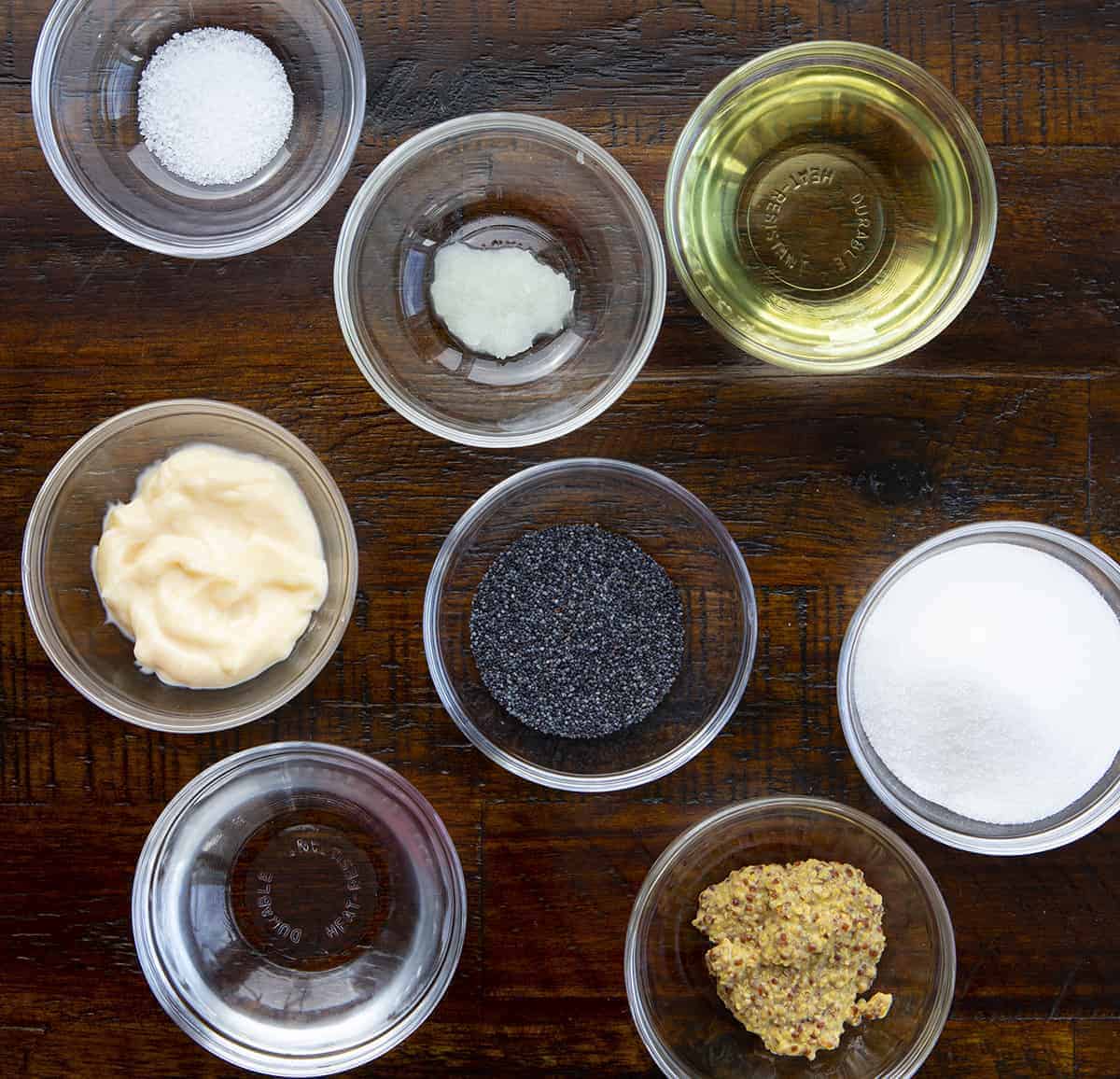 Poppyseed Dressing Recipe
Making homemade dressings lets you have control of all the ingredients that go into the dressings without the extra preservatives you may not want.
How to Make Poppyseed Dressing
This dressing is so easy to make. Simply get out a medium bowl and add all the ingredients to the bowl. Using an immersion blender, mix all the ingredients together until they are all combined. Store the dressing in an airtight container in the refrigerator for up to a week. If you notice the oil has separated when you take it out to use, just shake it to blend it again.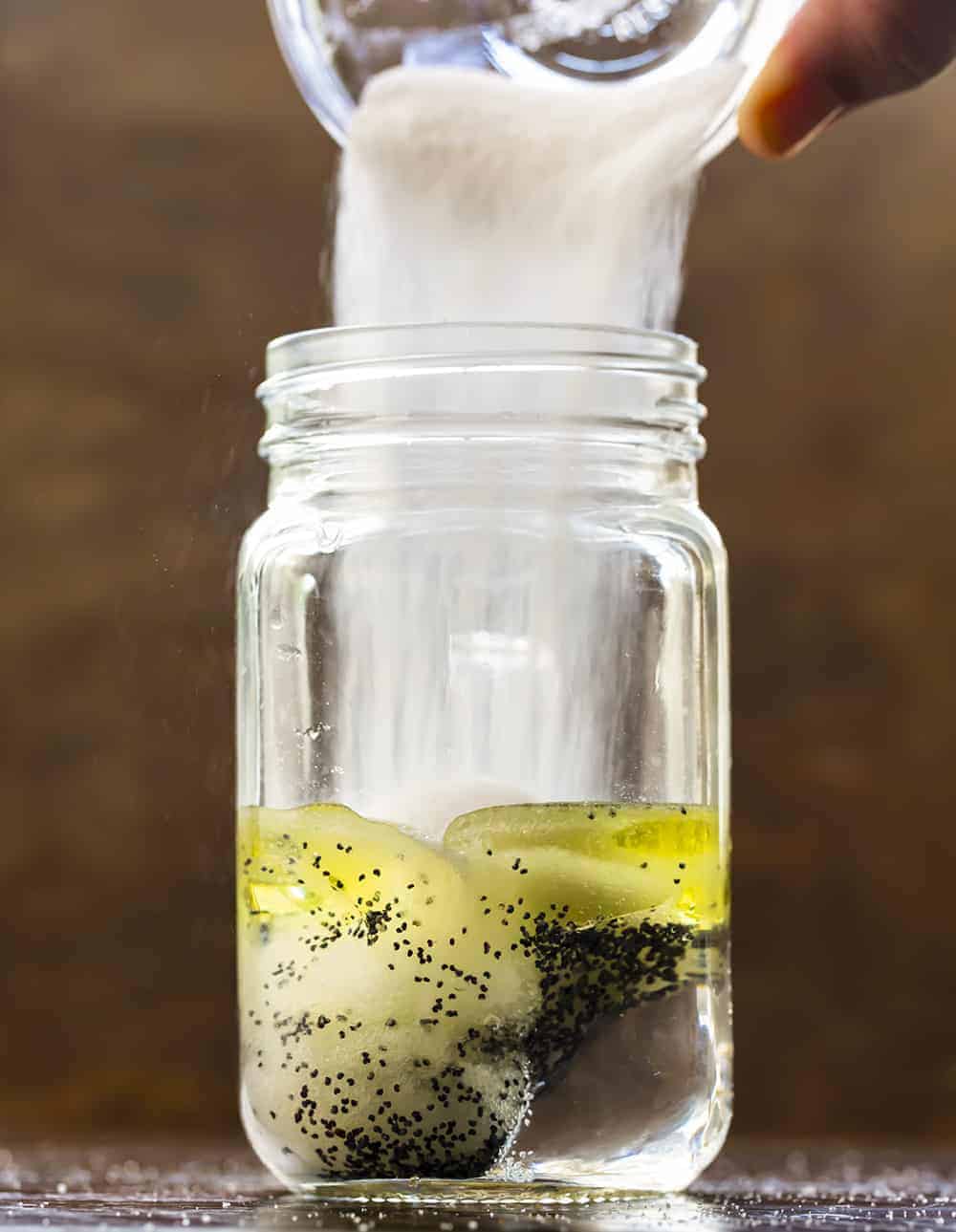 Using an Immersion Blender
An immersion blender comes in handy when you have to blend and puree foods, which makes it ideal for creamy dressings! An immersion blender, also known as a stick blender, lets you blend things without transferring them to another container. Very convenient!
You can also get attachments to go on the immersion blender, like a whisk attachment. You may end up using one of these blenders more often than you think, like for salsas, whipped cream, and creamy soups! If you don't have an immersion blender, you can use a handheld mixer.
Can I Use Yellow Mustard instead of Dijon Mustard?
Yes, you can always substitute yellow mustard for Dijon mustard. But, the bright yellow color is not the only difference between the two mustards. Yellow mustard does not have as tangy of a flavor as Dijon mustard (which poppyseed dressing is known for). In addition, the ingredients are a bit different. Yellow mustard is made of powdered mustard seeds, vinegar, and water. Dijon mustard is made with brown or black mustard seeds and usually white wine. It definitely has a sharper flavor, so it is about preference which mustard you choose for this recipe.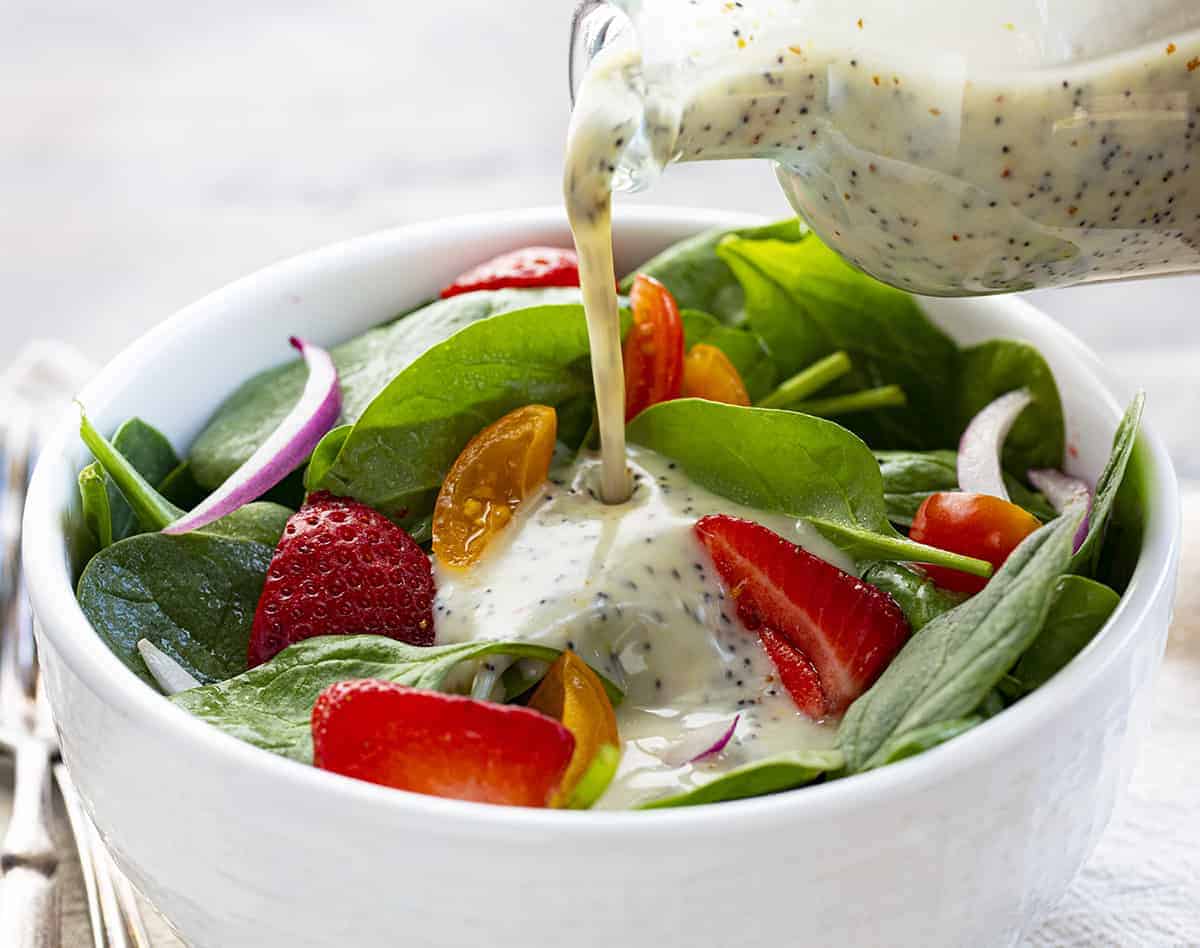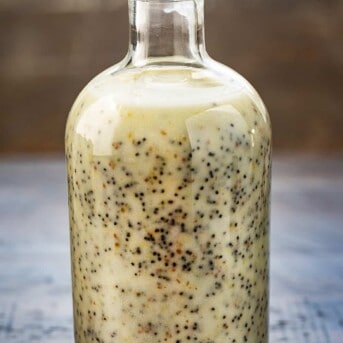 Poppyseed Dressing
Poppyseed Dressing is a sweet and creamy homemade dressing with a little bit of tanginess that is as easy to make as it is delicious!
Ingredients
½

cup

vegetable oil

⅓

cup

granulated sugar

½

cup

white vinegar

2

tablespoons

mayonnaise

1

tablespoon

dijon mustard

1

teaspoon

salt

1

teaspoon

grated yellow onion

1

tablespoon

poppy seeds
Instructions
In a medium bowl, add oil, sugar, vinegar, mayonnaise, mustard, salt, yellow onion, and poppy seeds. Process with an immersion blender until smooth (about 30 seconds).

Refrigerate for up to a week.
Did you make this recipe?
You can tag me at @iamhomesteader.