My Easy Shredded Chicken recipe never disappoints! Perfectly moist and flavorful and is the perfect add-on to any recipe that calls for chicken. We like to make a double batch and use it in BBQ Chicken Sliders one day and then Chicken Salad Sandwiches the next!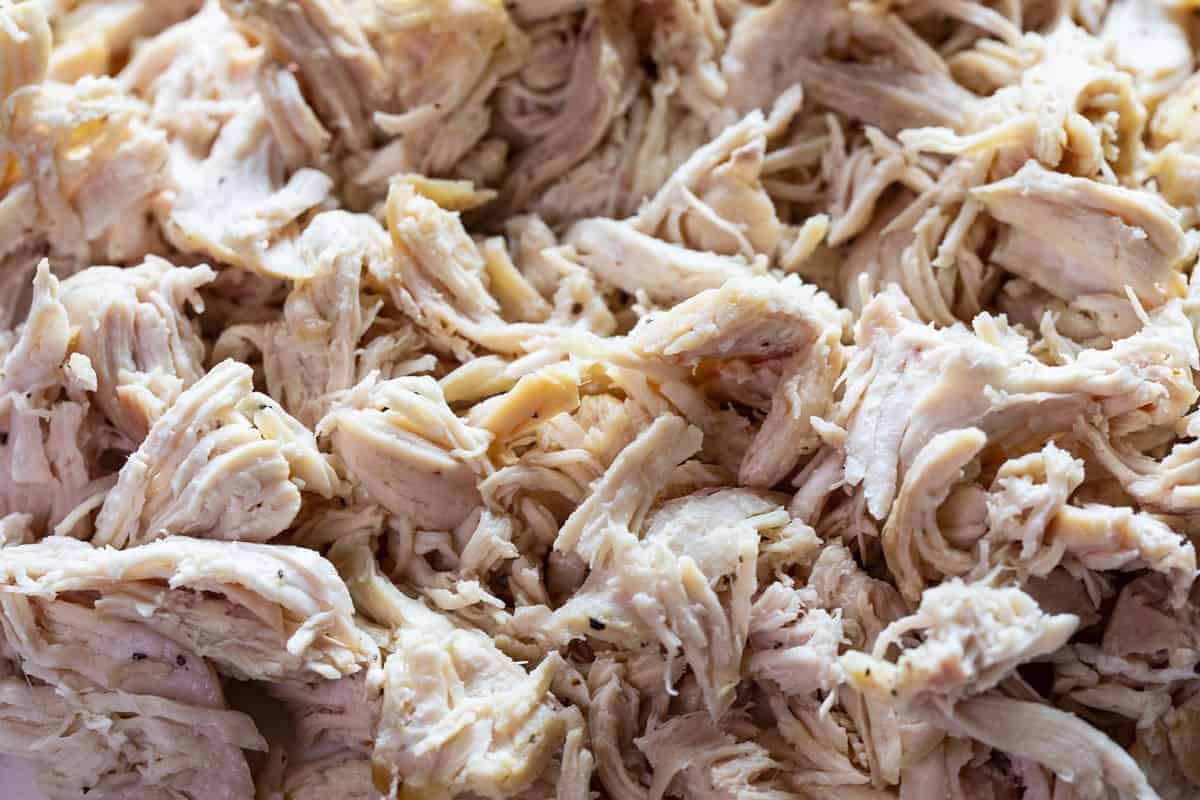 Easy Shredded Chicken
Sundays are typically the day I pick to whip up a big batch of this stuff.  It comes out perfect every time and it gives me the foundation for so many meals for the rest of the week. It only takes 20 minutes too!  Making it in bulk means that I can use it in other recipes like Buffalo Chicken Wraps or Jalapeno Chicken Salad.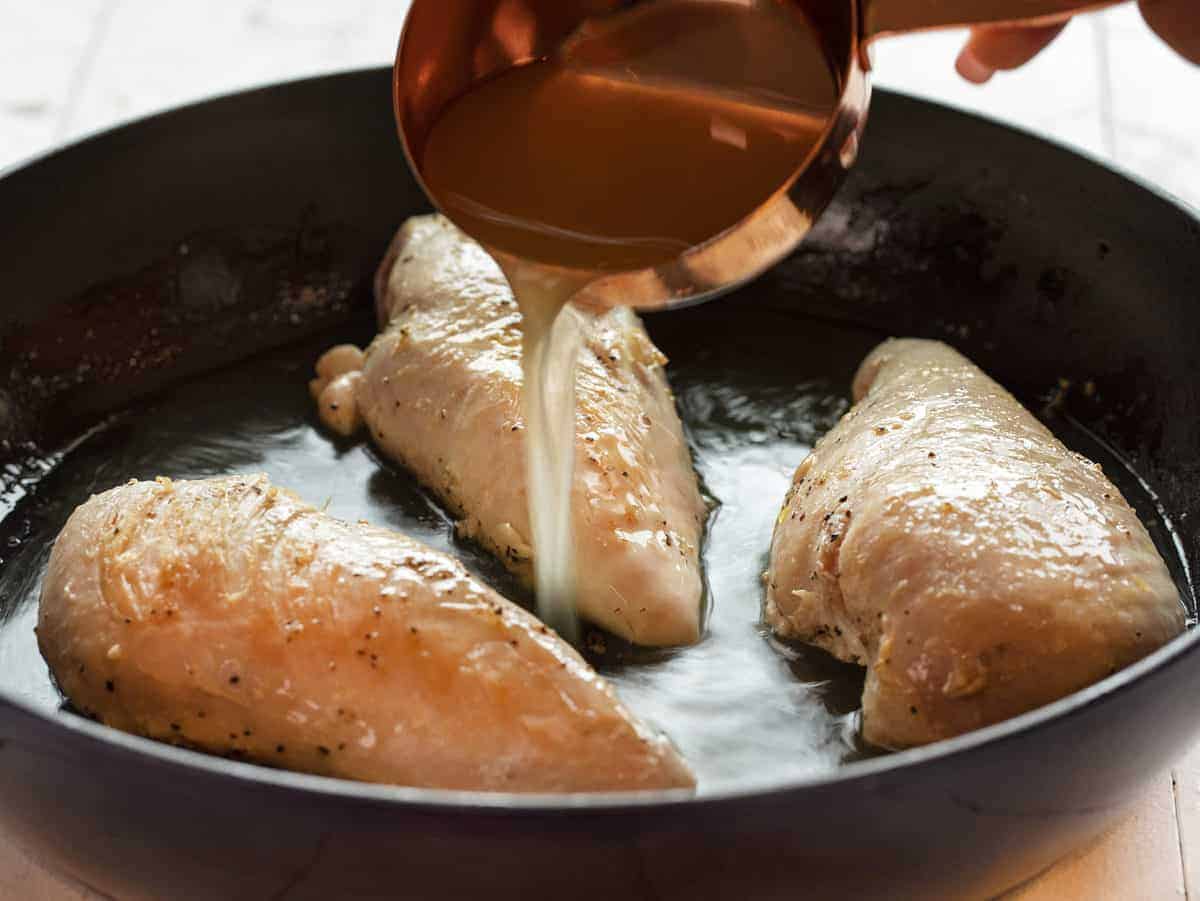 How to Make Shredded Chicken
To make the juiciest shredded chicken you only need five simple ingredients.
Chicken Breasts
Salt
Pepper
Olive Oil
Chicken Stock
Start by seasoning both sides of the chicken breasts with salt and pepper.  Feel free to use more or less based on your own personal preferences. Next, heat the olive oil in a large skillet over medium heat.  When the oil starts to sizzle, place the seasoned chicken into the skillet and brown the edges (about 4 minutes on each side). Finally, add the chicken stock and continue to cook the chicken for about 8-10 minutes (or until it reaches an internal temperature of 165° F).  Remove the chicken from the pan and allow it to cool slightly (4-5 minutes).
How to Shred Chicken
Once the chicken is cool enough to touch, use two forks and pull the chicken apart in the opposite direction until you have the desired consistency. If you are making a big batch like me you might also consider using your stand mixer to shred the chicken.  Place the cooked and cooled chicken into the bowl of your stand mixer and using the paddle attachment, turn the mixer on medium and let it go until all the chicken is shredded.
Chicken Broth vs. Chicken Stock
This is a question I get all of the time. Chicken stock tends to be made more from the bones and some meat. Some folks swear by chicken stock as they love the flavor and texture of the gelatin that can be released by simmering chicken carcass (bones).  Chicken stock tends to have a fuller and richer flavor.
Chicken Broth is different from stock because it's made by mainly simmering meat and bones with herbs and mirepoix (a mix of onions, carrots, and celery) for less time. It's a bit more subtle-tasting and has more of a rounded out flavor palate.
In this recipe specifically, stock and broth can be used interchangeably. Feel free to use whatever you have on hand!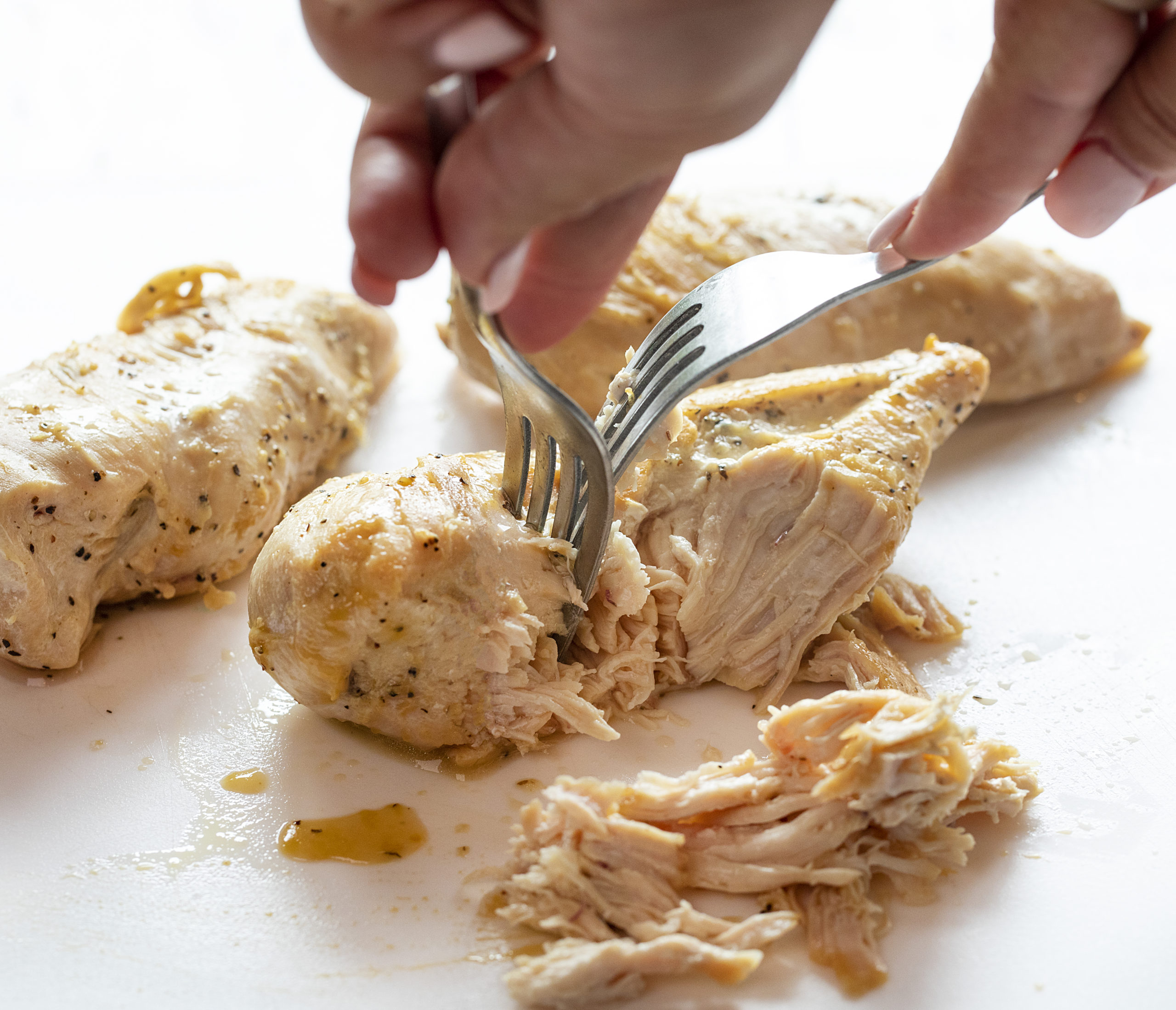 Looking for More Chicken Recipes?
Tomato Spinach Chicken Spaghetti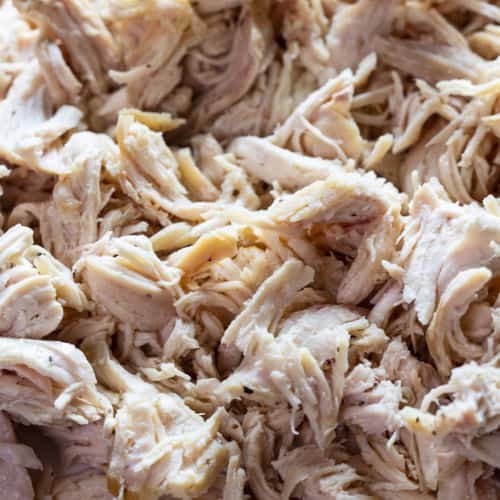 Shredded Chicken
My Easy Shredded Chicken recipe never disappoints! Perfectly moist and flavorful and is the perfect add-on to any recipe that calls for chicken.
Ingredients
1 

tablespoon 

olive oil

1 1/2 

pounds 

boneless skinless chicken breasts

1 

teaspoon 

kosher salt

1/2 

teaspoon

freshly ground black pepper

1 

cup 

chicken stock
Instructions
Sprinkle chicken breasts with the salt and pepper.

In a large non-skillet with a lid, heat the olive oil over medium heat. Add the chicken and brown for 4 minutes on each side.

Add the chicken stock, reduce to medium-low, put the lid on the skillet and allow to simmer for 5-8 minutes. NOTE: Chicken should register 160-165 degrees (it will continue to cook when removed from heat).

Remove the chicken from the skillet and allow it to rest for 3 minutes.

Using two forks, shred the chicken to your desired consistency.
Did you make this recipe?
You can tag me at @iamhomesteader.
DID YOU MAKE Shredded Chicken?
I want to hear about it!  Take a picture and tag me on Instagram or on Facebook.  I would love to see your finished product!  Make sure to tag me @iamhomesteader or hashtag #iamhomesteader, or both!