Southern Pecan Pound Cake is a moist and delicious cake that would melt in your mouth if it weren't for the crunch of the amazing pecans!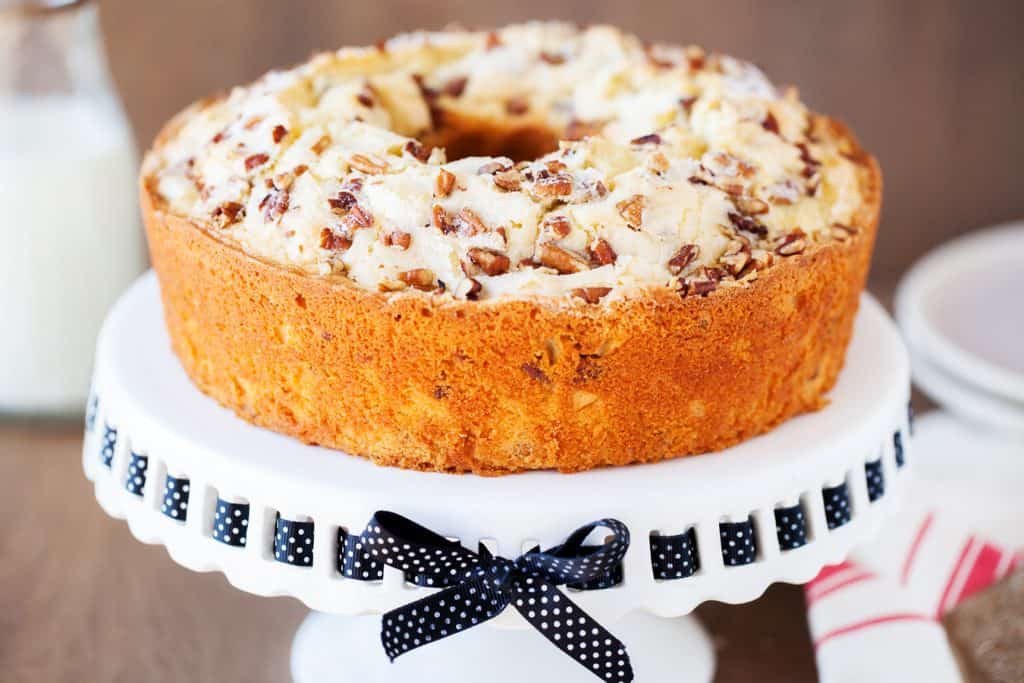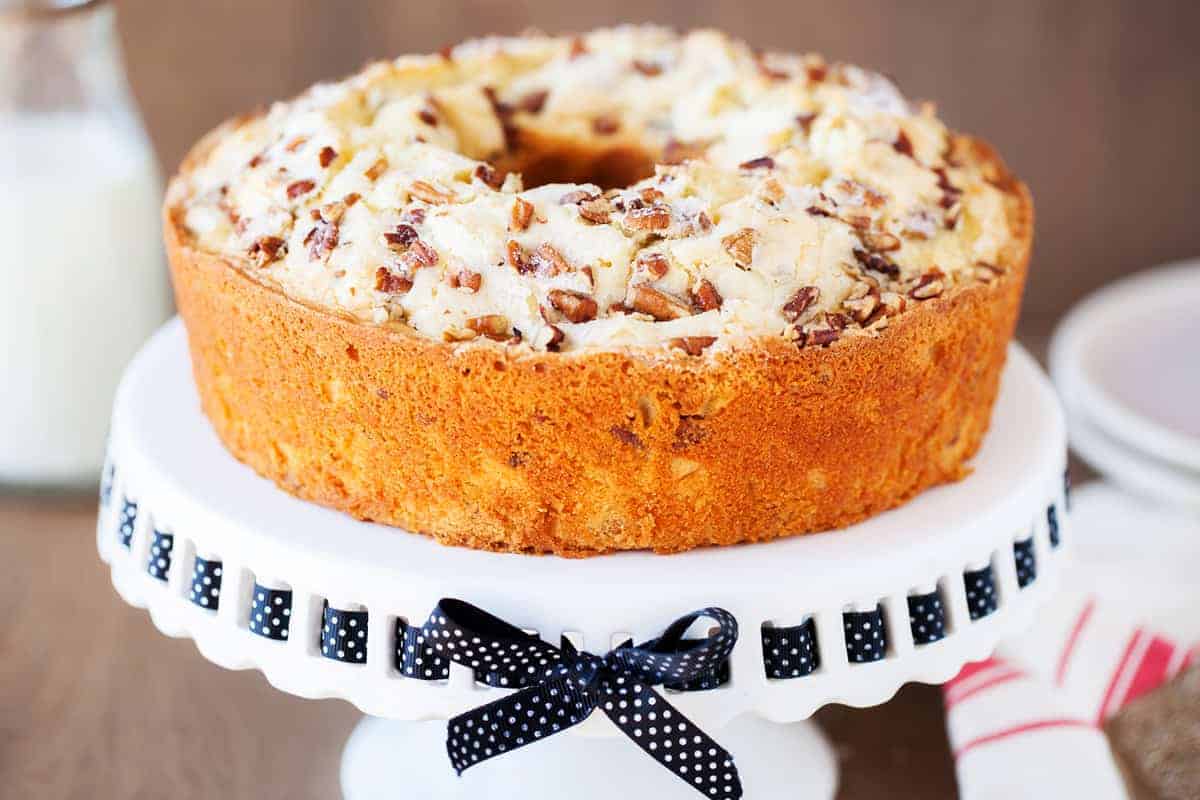 Southern Pecan Pound Cake
We give away a lot of the treats that we crank out of the kitchen, but we keep this southern pecan pound cake all for ourselves! It's light, not overly sweet, and studded with crunchy pecans. We're guilty of snacking on it while working on the land and even drizzling on some caramel sauce for an indulgent dessert. Try it for yourself! You're not going to want to share either 🙂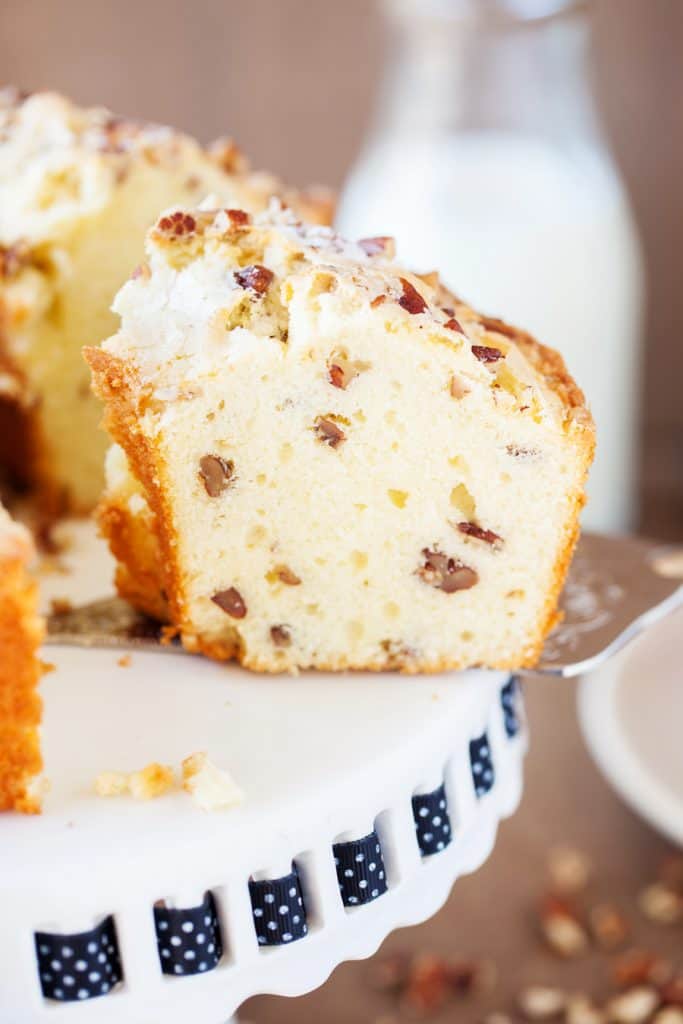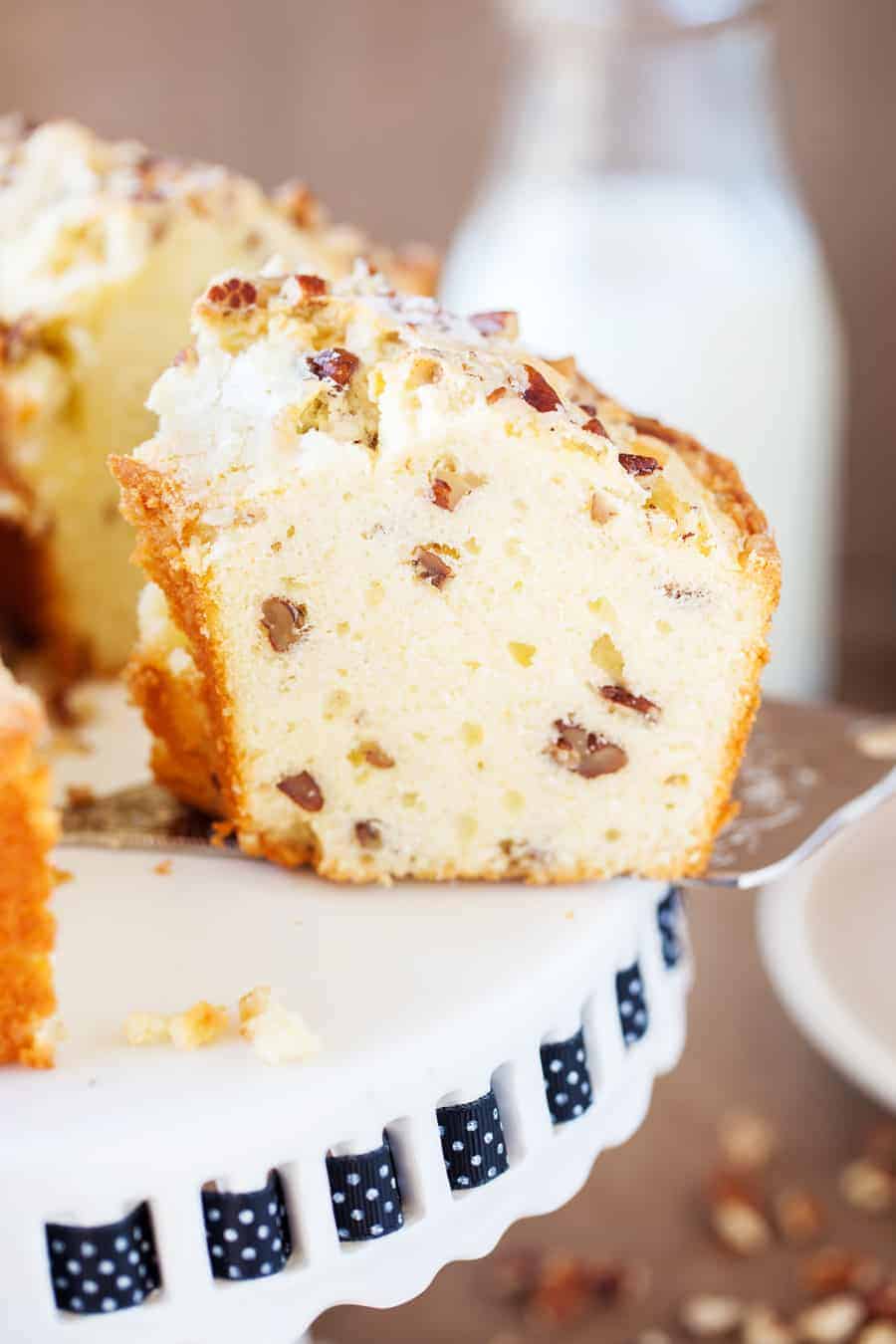 MY LATEST VIDEOS
What is a Pound Cake
Pound cakes get their name from the amounts of ingredients in the recipe.  A traditional pound cake recipe will call for a pound of butter and pound of flour, and a pound of sugar.  Most recipes have been cut down to size but the ratios are still the same.  You don't really see people measuring out a pound of anything these days, today's versions of pound cake recipes call out specific measurements like a cup or a tablespoon.  Pound cake recipes became widely popular back in the day, because of how easy they were to put together and modify.
How do you make a Pound Cake
Your first step is to make sure you have the right bakeware.  For this recipe, you will be using an angel food cake pan.  However, you can always substitute a tube pan of any kind.  Just make sure the size and height of the pan are similar, you don't want your batter spilling over the edge. You grease a tube pan or an angel food pan.  From there, mix together your pecans and flour an set them aside.   In a separate bowl, you will mix together flour, baking soda, and salt and set that aside too.
Now, get our your handy stand mixer and cream together the butter and until light and fluffy, and then add in your eggs and vanilla.  Continue mixing and add in the flour mixture and sour cream.  Finally, fold in your pecans and bake.  The key to knowing when your pound cake is done is by using a toothpick.  If you poke it into the center and it comes out clean, you are done!  Make sure to let it cool for a while though.  When it is ready, flip it onto a beautiful plate or cake server and enjoy the rich texture and delicious pecan crunch.
Other Cake Recipes
Pumpkin Pound Cake with Cream Cheese Frosting
Did you make Southern Pecan Pound Cake?
I want to hear about it!  Take a picture and tag me on Instagram or on Facebook.  I would love to see your finished product!  Make sure to tag me @iamhomesteader or hashtag #iamhomesteader, or both!
Photography by The PKP Way.