Moist and tender, From-Scratch Amish Pumpkin Cake is the perfect snack cake or after-dinner dessert throughout the year. With a touch of sweetness and a punch of warm and flavorful spices, this pumpkin cake will change how you think about cake!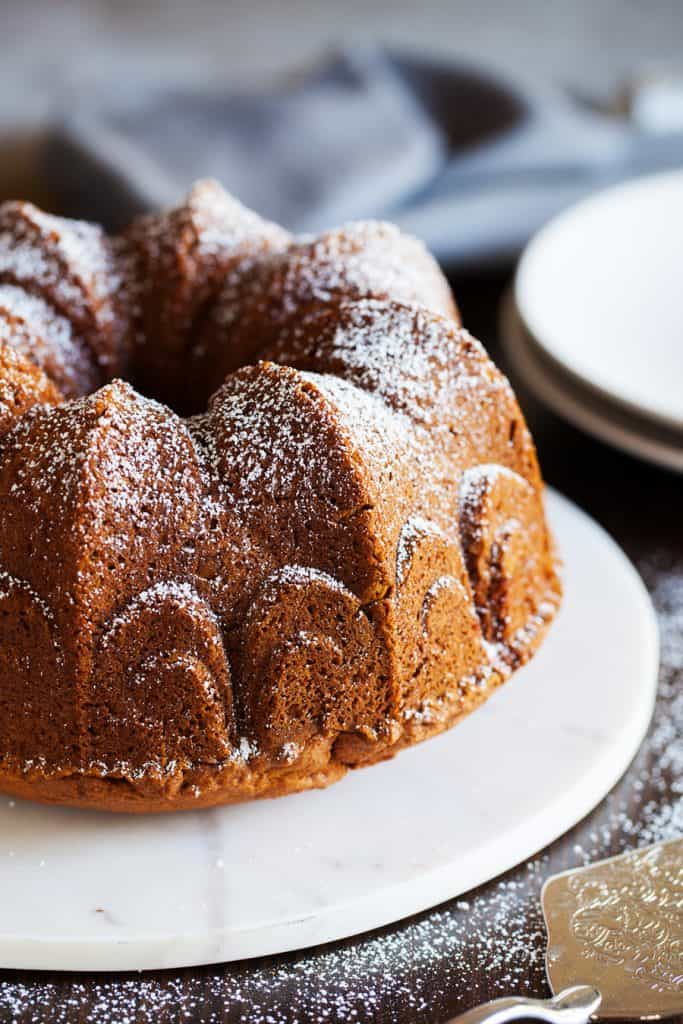 Why lard in this Amish Pumpkin Cake recipe? Well, that is how my Amish friend makes it. She renders her own lard and yields a pure, white, almost flavorless lard. (She butchers her own pigs and told me that she tends to use the kidney fat for her baking lard.) You can also buy a "clean" lard from most grocery stores. This is a perfect cake to use lard in as the pumpkin flavor is so strong that any hint of pork is undetectable. (The flavor of pig usually only comes through in homemade lard, store bought is mostly flavorless.) You can absolutely use Crisco in place of the lard if you don't have any!

MY LATEST VIDEOS
Is there a difference between homemade pumpkin puree and canned? Yes, most definitely. In my experience, homemade is much less sweet than canned. My Amish friend told me that is why she always dusts this cake with confectioners sugar. If you are able, I do recommend trying the homemade pumpkin puree, but the canned will definitely work!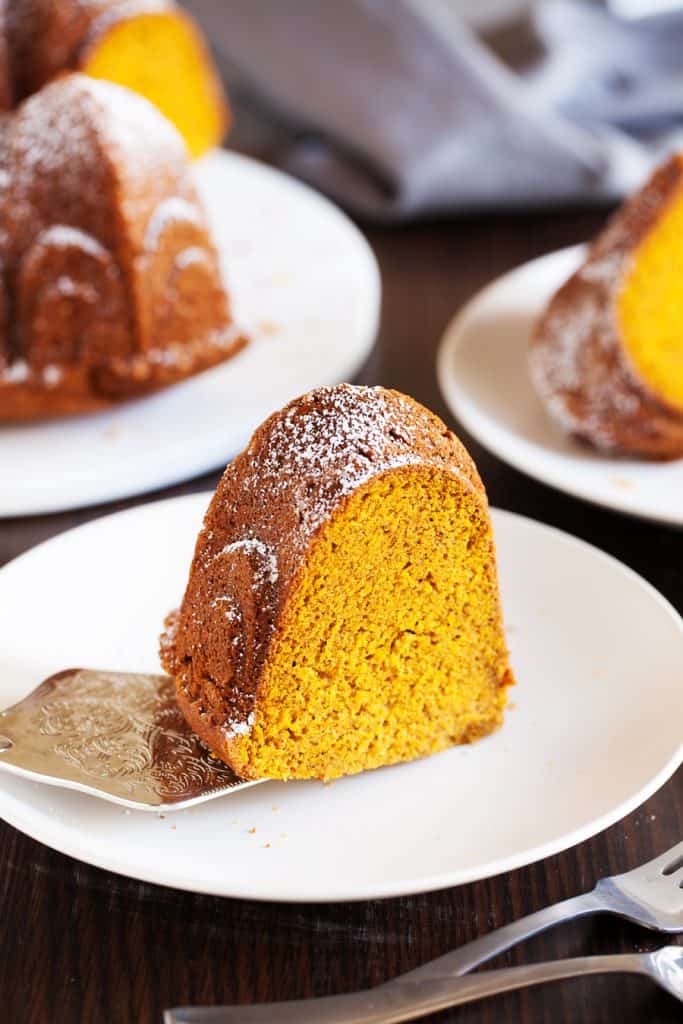 Can I just use Pumpkin Pie spice in place of all the different spices? I suppose you could in a pinch, but make sure it is as fresh as you can get. However, this recipe is perfect as is and works best when you add each individual spice.
My friend actually grates her cinnamon and nutmeg on a microplane, as well as grinding whole cloves into a powder just prior to adding it to the cake batter. Her Pumpkin Cake is the most flavorful cake I have ever tasted!! However, I am not in the spice grinding business just yet and have found the store bought spices work just fine. 🙂
This recipe is by far my families favorite Pumpkin Cake!
Photography by The PKP Way.