Balsamic Roasted Cherry Tomato Walleye includes delicious ingredients like balsamic vinegar, thyme, basil, freshly picked tomatoes, and of course, walleye!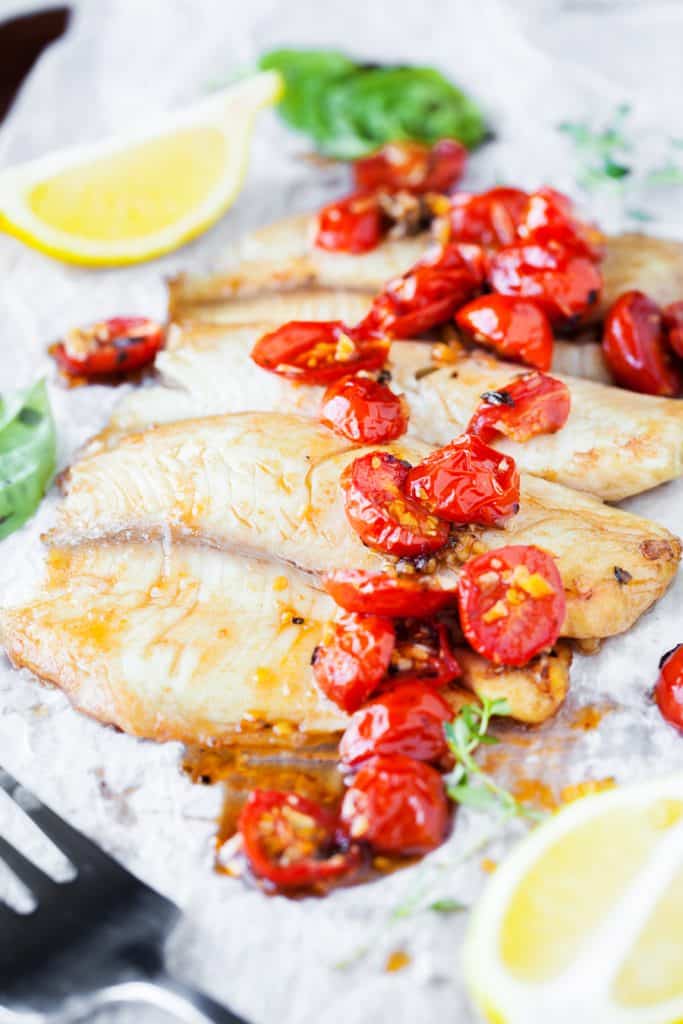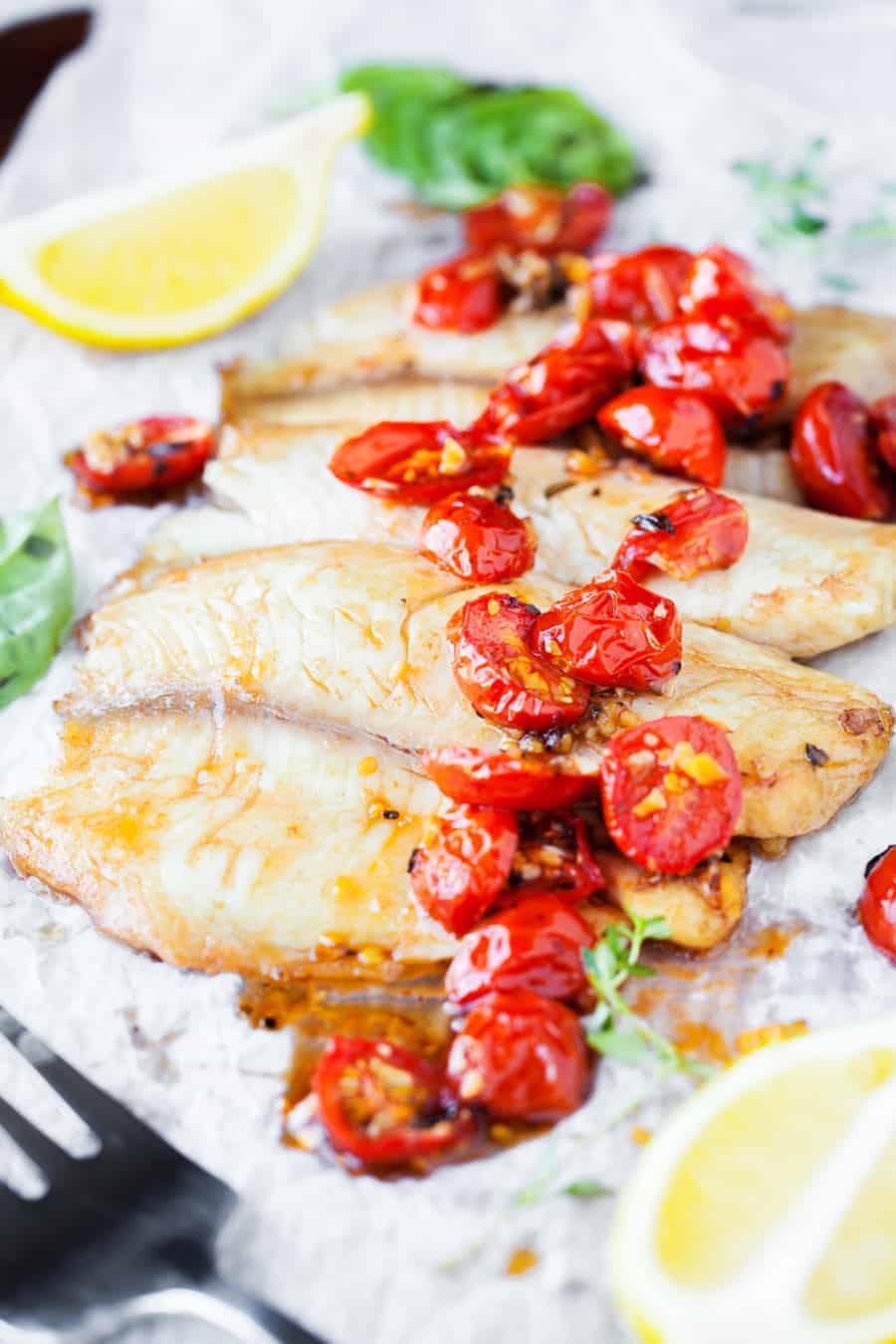 Balsamic Roasted Cherry Tomato Walleye
This walleye recipe whipped up in no time at all for a true farm to fork supper. Use fresh fish from your latest trip and cherry tomatoes from your latest harvest. The recipe calls for cherry tomatoes, but use whatever you have in the garden! If you only have larger tomatoes, quarter them instead.
If you live in a fishing household, like me, this time of year presents a bounty of fish to prepare.  Walleye happens to be a fairly common fish in Minnesota.  It is a light white fish with a clean taste (not too "fishy").  You can fry them in oil, pan sear them, or bake them.  It is fairly easy to prepare.  The tried and true recipes are pretty simple, and I am happy to add this one to the list.  I love that it is easy, full of fresh flavor, and a little different from the norm.

MY LATEST VIDEOS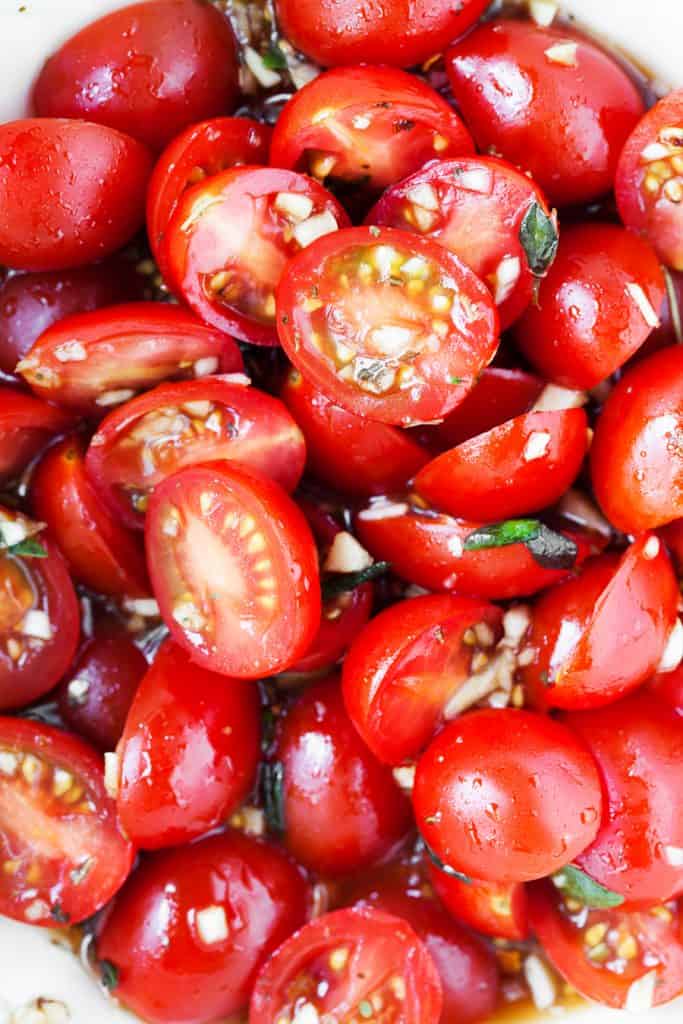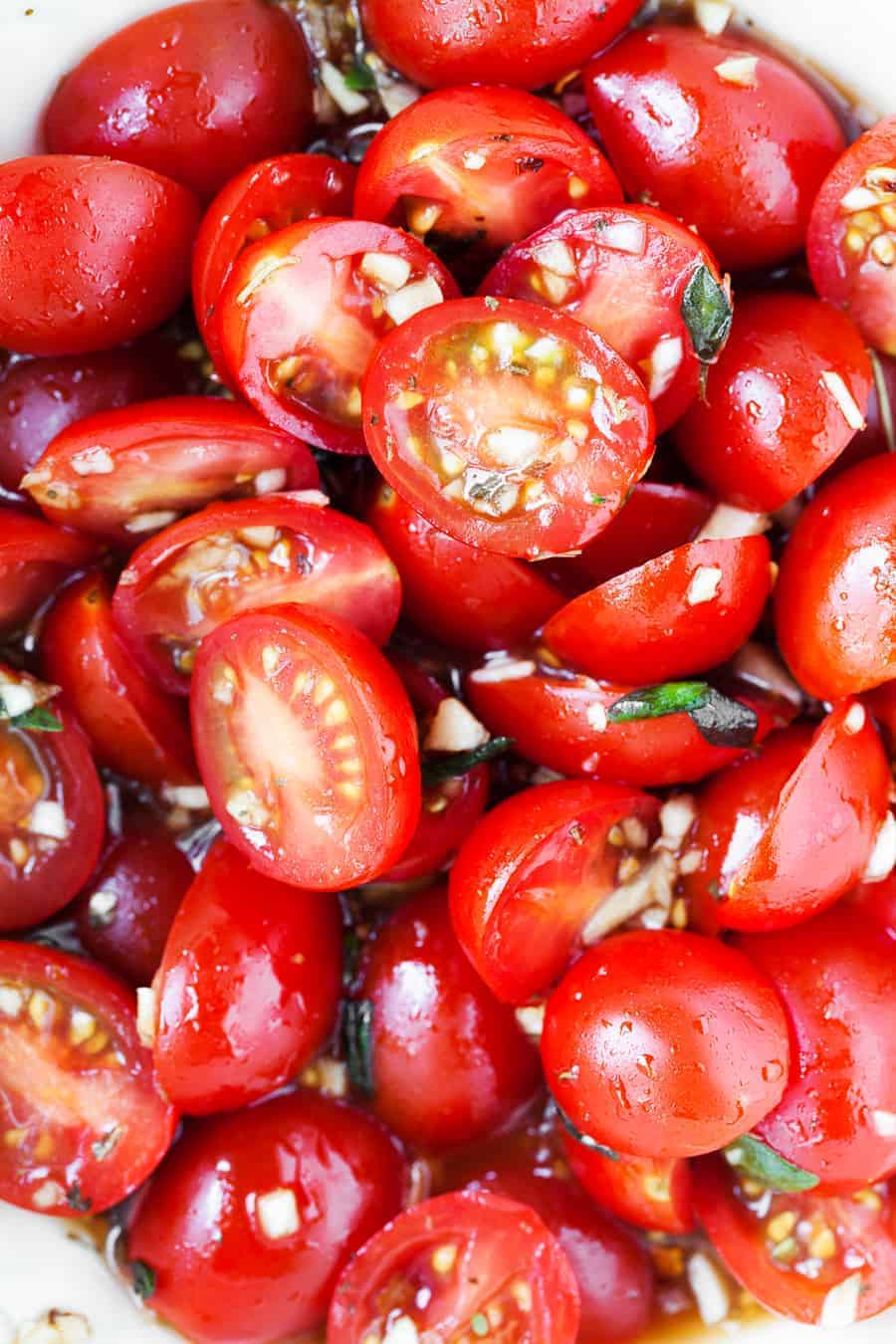 The act of roasting a vegetable of any kind amplifies its natural flavor to a delightful level.  Roasting vegetables, in my opinion, is the best way to go.  There are so many benefits.  It is a fairly hands-off procedure.  You season your vegetable and throw it on a pan to bake.  It comes out charred and bursting with flavor.  I honestly cannot think of a single vegetable that doesn't benefit from roasting.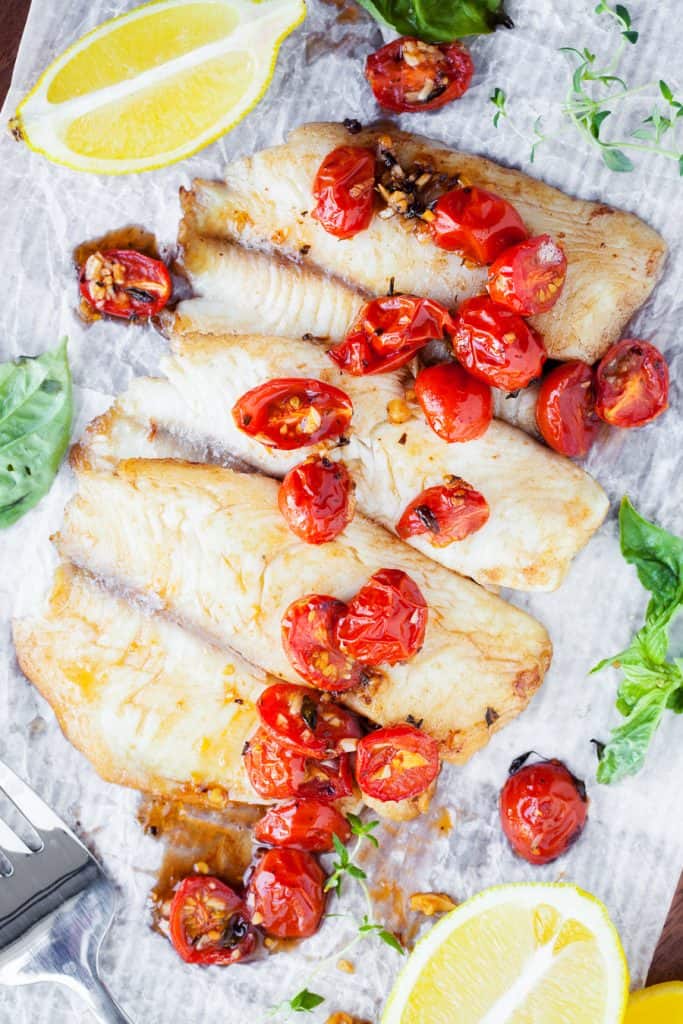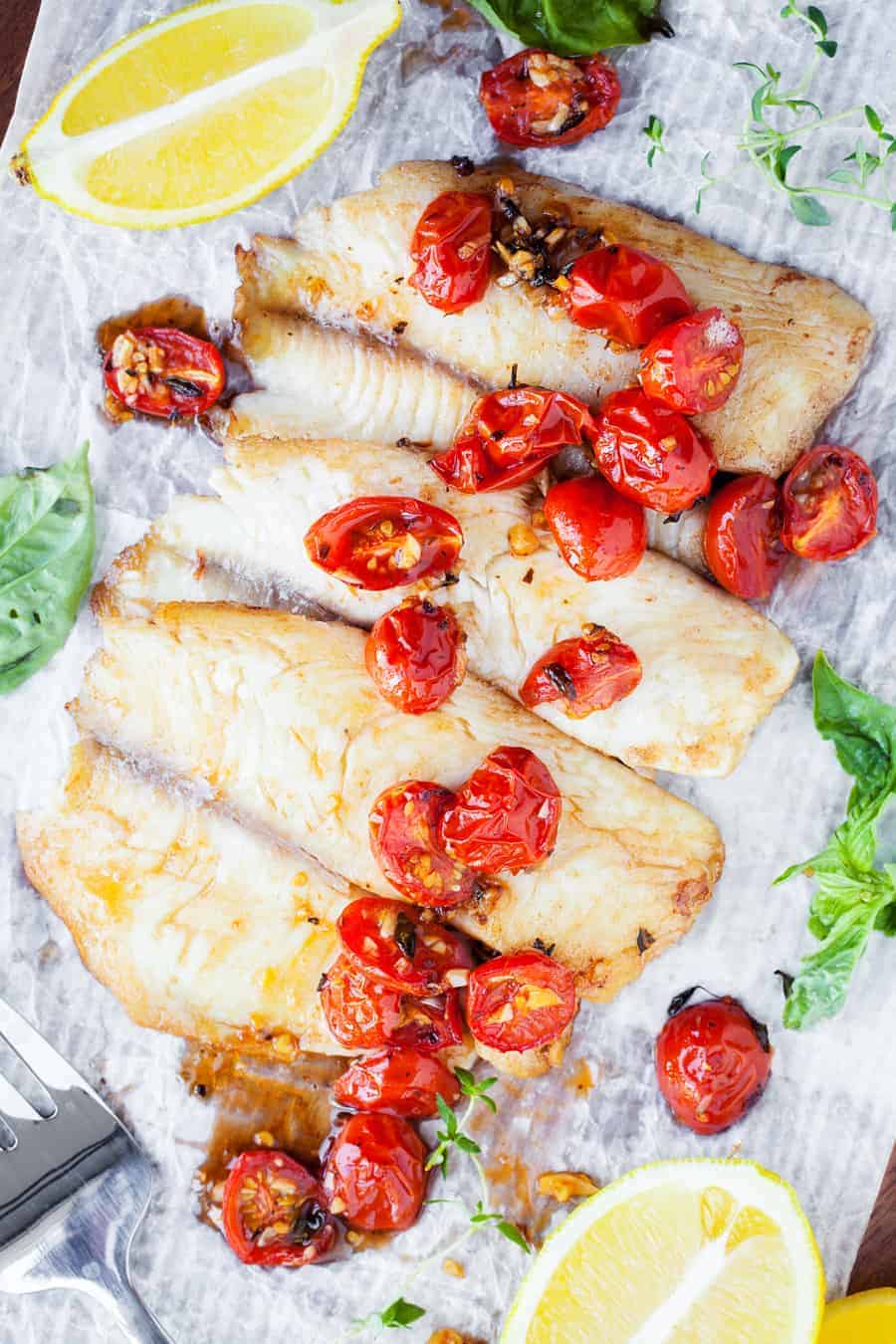 Adapted from Food for Hunters. Photography by The PKP Way.
DID YOU MAKE Balsamic Roasted Cherry Tomato Walleye?
I want to hear about it!  Take a picture and tag me on Instagram or on Facebook.  I would love to see your finished product!  Make sure to tag me @iamhomesteader or hashtag #iamhomesteader, or both!