One of my absolute favorite ways to get my kids to eat broccoli, this Amish Broccoli Bake makes a great side dish to Amish chicken or can be enjoyed all by itself! If you're feeling extra indulgent, use a smaller dish and repeat the layers!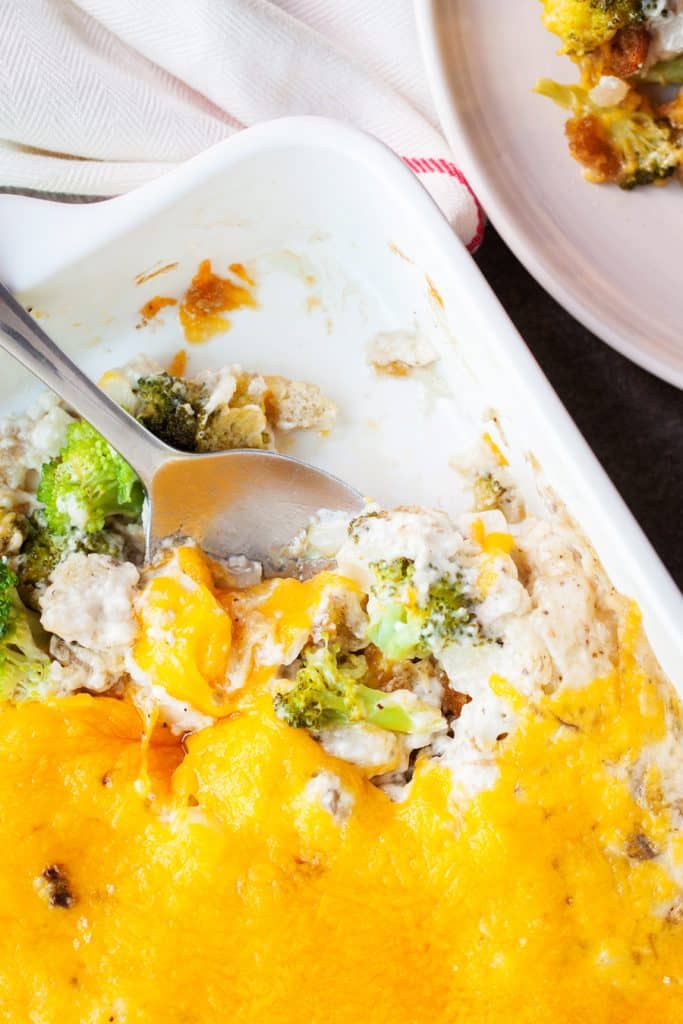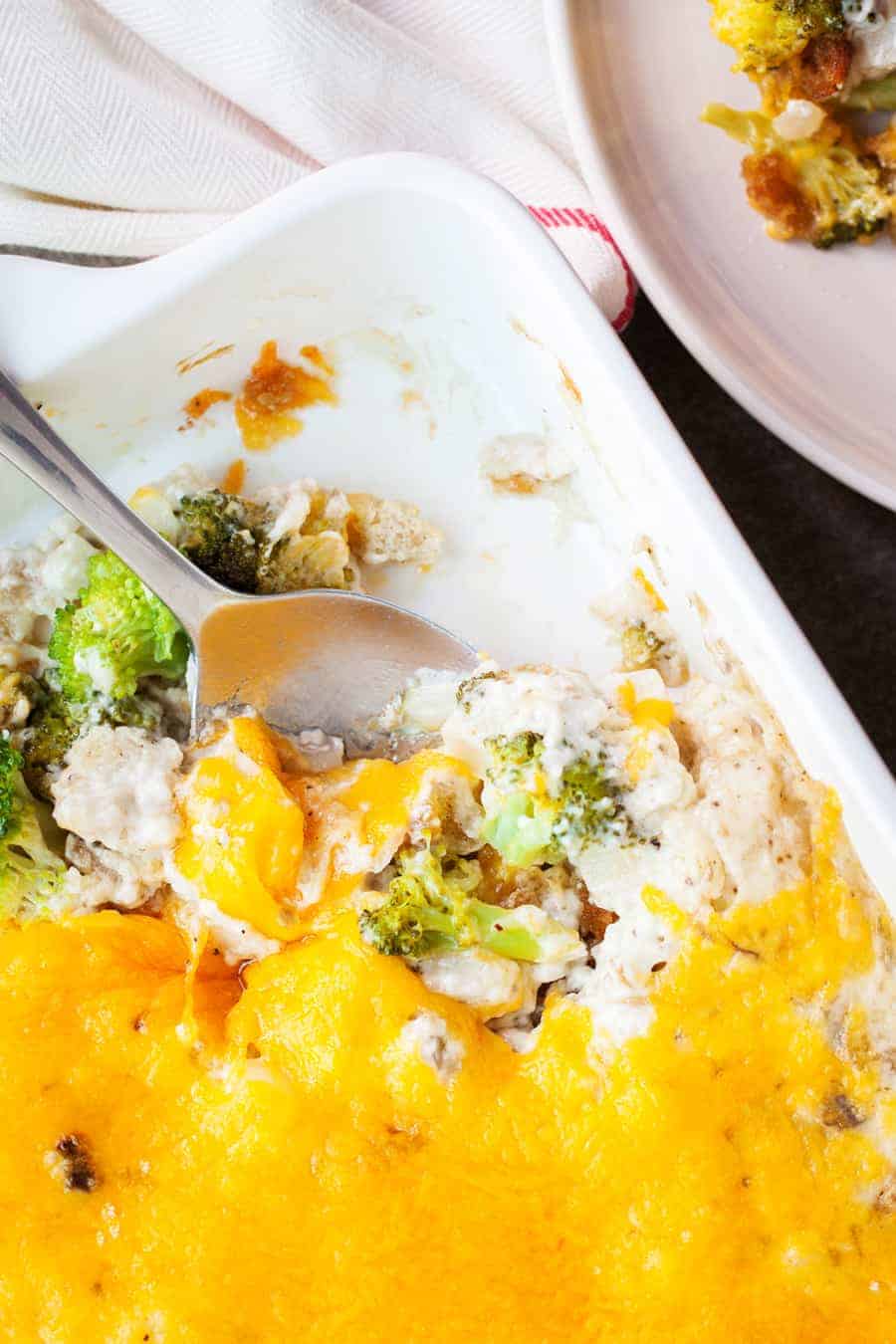 Growing up in Minnesota we have a different name for this dish, we call it broccoli casserole or chicken broccoli hot dish. But no matter what you call it, it's a delicious dish that turns everyone into broccoli fans!
Adapted from Mr. Food. Photography by The PKP Way.