Butter Biscuit Breakfast Bake (say that 3 times fast 😂) is buttery buttermilk biscuits topped and baked with pork sausage, onions, eggs, and lots of cheese! It will be your new favorite breakfast or brunch and is SO easy to make. You will also want to be sure to save the butter swim biscuits recipe, too. The biscuits are not only perfect for this breakfast bake but amazing on their own as well!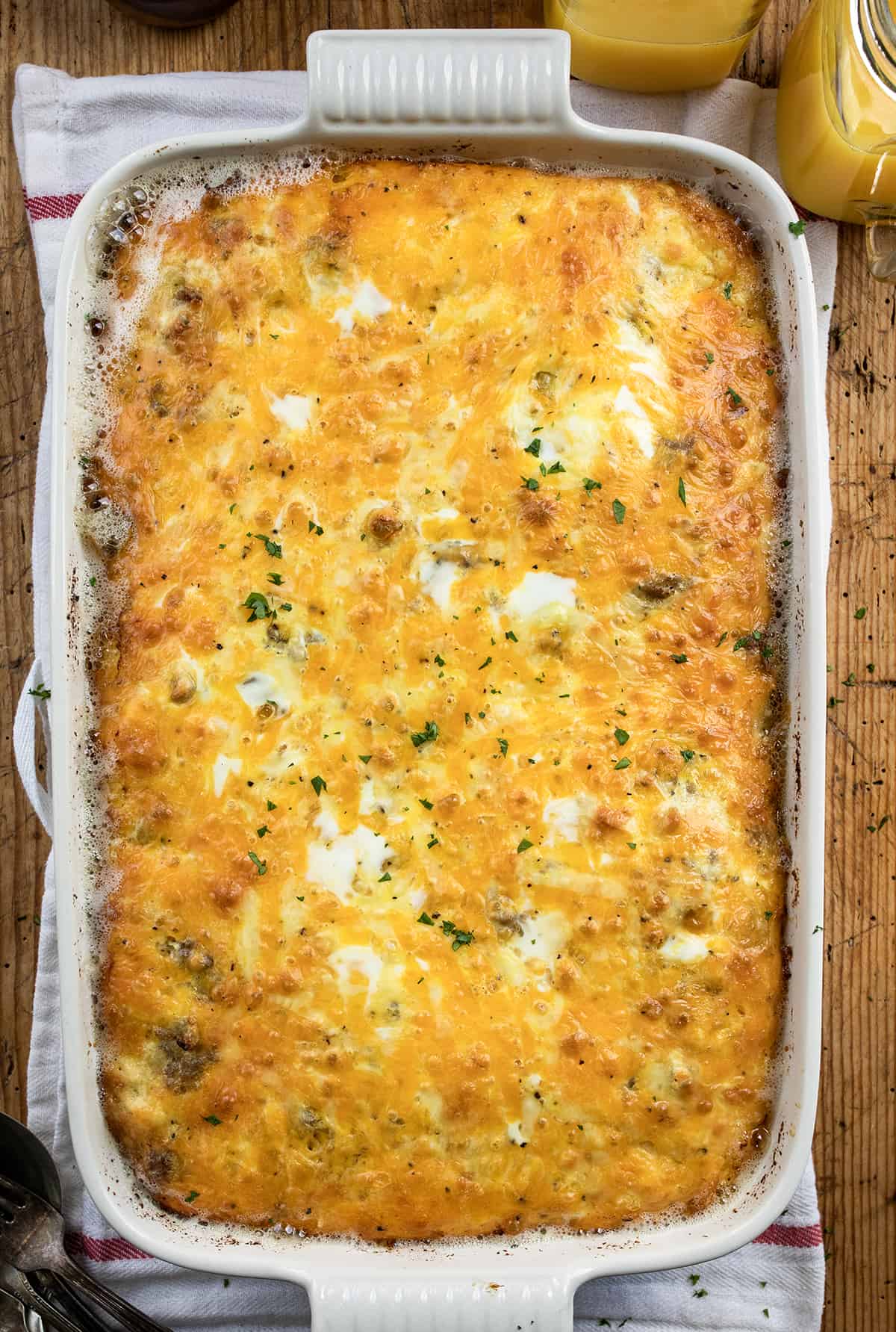 Ingredients & Substitutions
Biscuits: Butter swim biscuits are buttermilk biscuits that are baked in butter that absorbs into the biscuits. (My mouth is watering already). They are the perfect base for this breakfast casserole. Then, when baked, the biscuits rise up over the eggs. If you use store-bought buttermilk biscuits, you may need to adjust the baking time.
Buttermilk: If you don't have any on hand, make homemade buttermilk to use for the biscuits. I would not recommend using milk in the recipe; you will not get the tanginess you get from the buttermilk.
Butter: I prefer unsalted butter for more control over the salt that is added to the biscuit dough. If using salted butter, you may need to lessen the amount of salt used.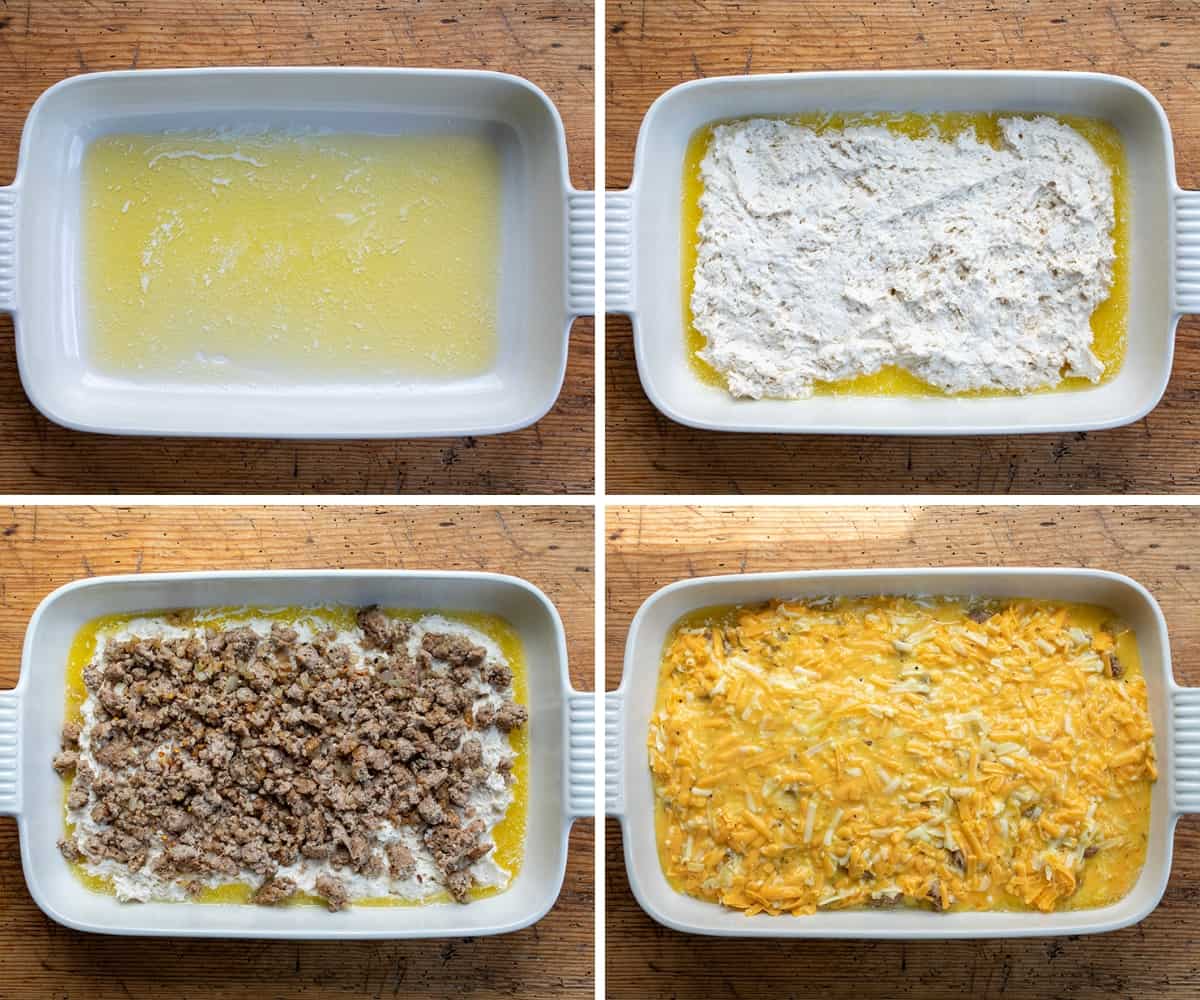 Pork Sausage: Look for ground pork sausage (not just ground pork), which has already been seasoned. You could also use my ground pork breakfast sausage. Or, try the bake with ham or bacon.
Eggs: We can't forget about the eggs in a breakfast bake! I used 10 large eggs to get some eggs in every bite.
Cheese: Both cheddar and mozzarella cheese are added to the eggs. You could certainly use your favorite kind of cheese or cheese blend.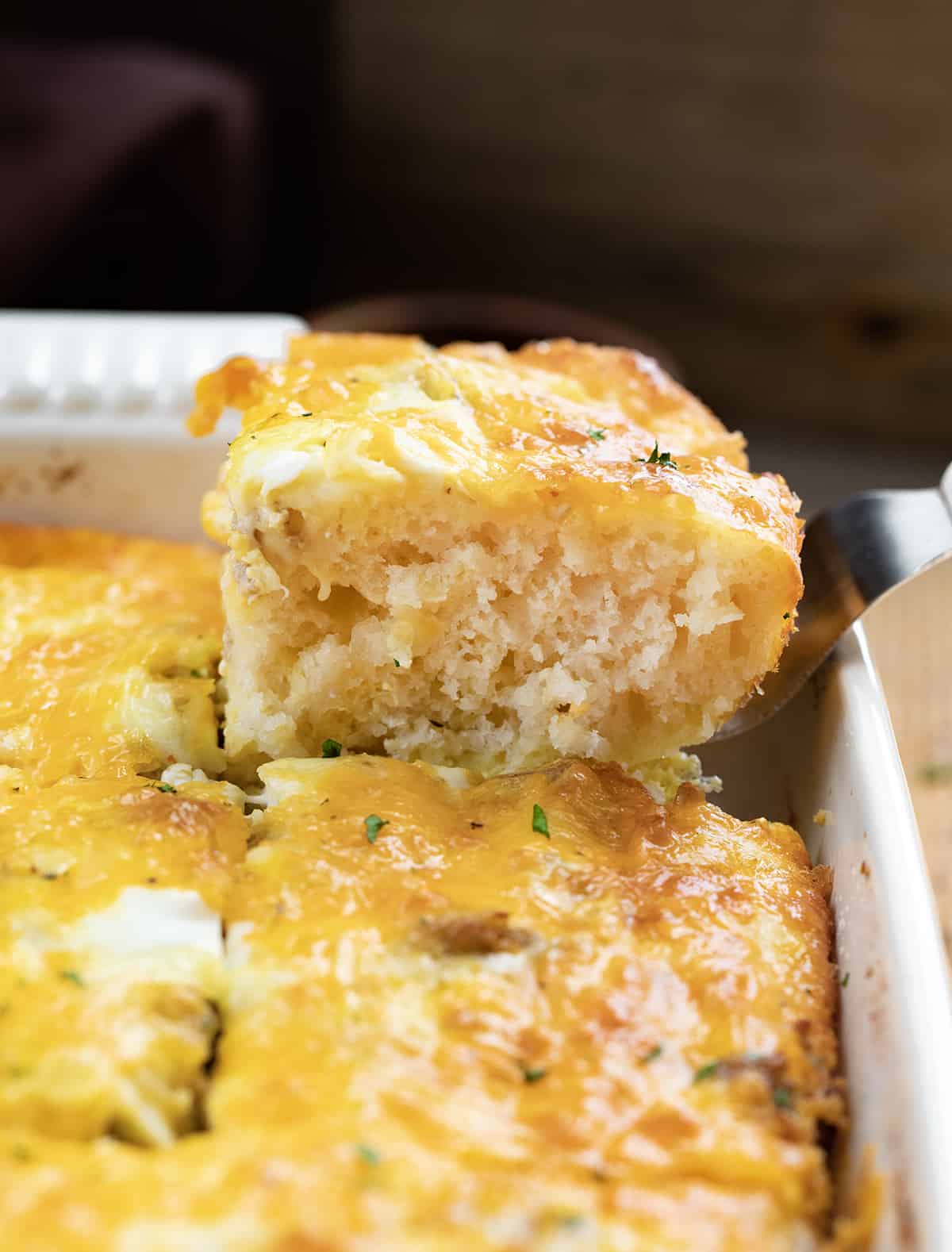 Can I Make This Ahead Of Time?
Yes! To save some time in the morning, or whenever you are ready to bake this breakfast casserole, get it assembled the night before. Once assembled, cover the dish and keep it in the refrigerator overnight, for up to 24 hours. You can also freeze the assembled, unbaked casserole for up to 2 months.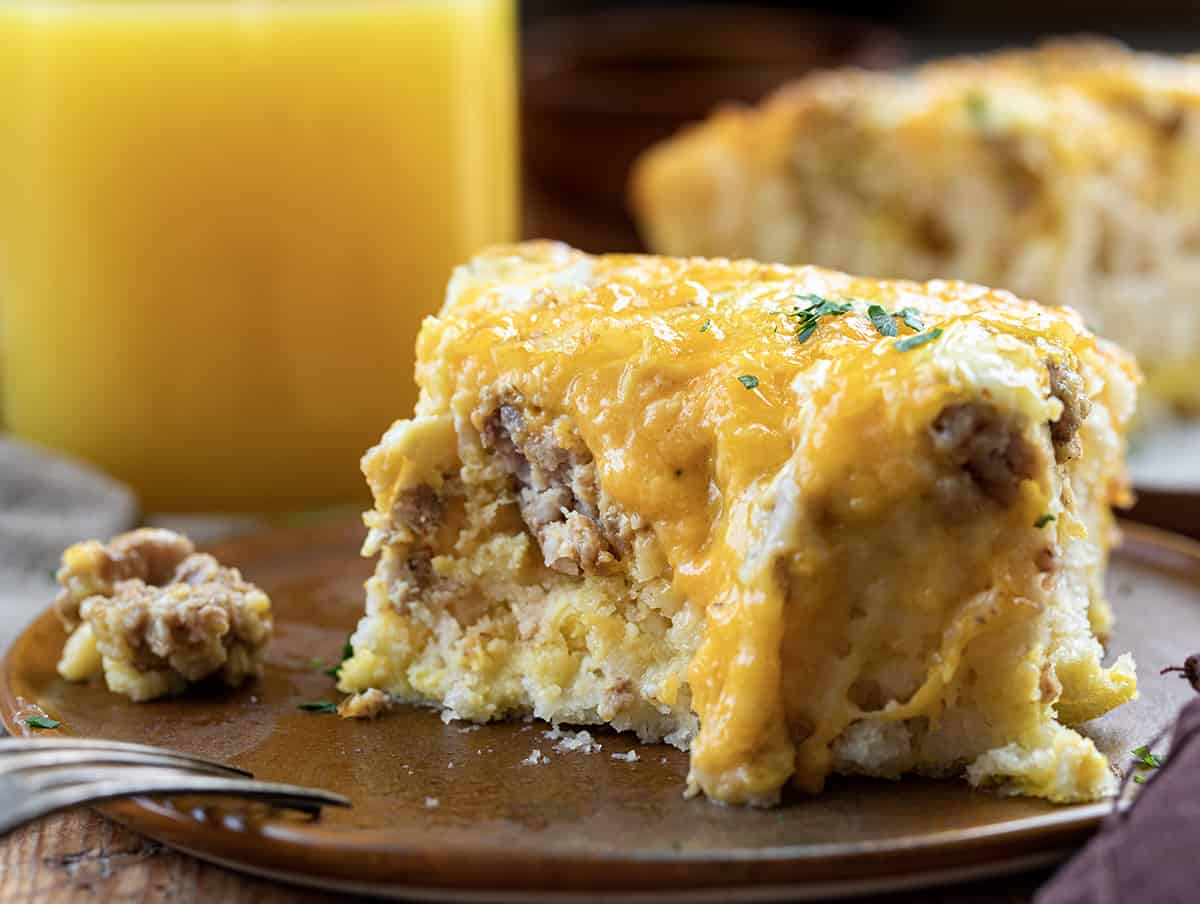 How To Store Biscuit Breakfast Bake
Don't let any butter swim biscuit breakfast bake go to waste! If you have any leftovers, store them in an airtight container in the refrigerator. They will last up to 3-4 days. You can also freeze this breakfast bake (I suggest in portions) for up to 2 months. Let it thaw in the refrigerator overnight when ready to heat up and enjoy.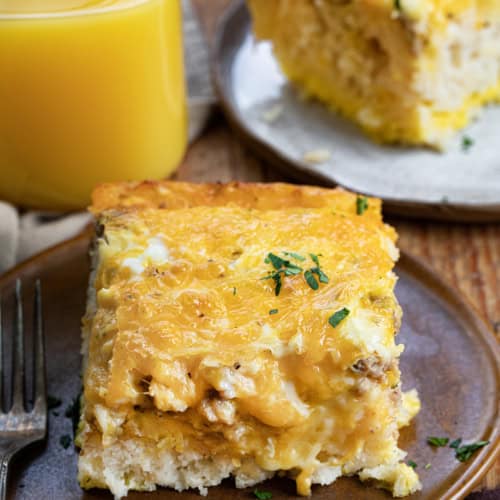 Butter Biscuit Breakfast Bake
Butter Biscuit Bake is buttery buttermilk biscuits topped and baked with pork sausage, onions, eggs, and lots of cheese! It will be your new favorite breakfast or brunch!
Ingredients
Casserole
1

pound

pork sausage

½

cup

diced yellow onion

10

large

eggs,

room temperature

½

cup

(122.5 g) whole milk,

room temperature

½

teaspoon

kosher salt

½

teaspoon

black pepper

2

cups

(226 g) mild cheddar cheese,

shredded,

1

cup

(113 g) mozzarella cheese,

shredded

parsley,

optional for garnish
Instructions
Preheat the oven to 375°F and spray a 9×13-inch baking dish with cooking spray.
Biscuit Dough
To a medium bowl, add flour, baking powder, sugar, and salt. Use a whisk to sift the ingredients.

Pour in the buttermilk and stir until mostly combined, being careful not to overwork the batter.

Pour the melted butter into the baking dish. Place the dough on top of the butter and use a spatula (or your hands) to evenly spread the dough out to the edges of the pan.
Casserole
To a large skillet over medium heat, add pork sausage and onion. Cook until the pork sausage is browned with no pink remaining (about 8 minutes). Drain excess grease and add the pork in an even layer over the dough.

In a large bowl combine eggs, milk, salt, and pepper. Whisk until combined.

Fold in both cheeses. Pour the egg and cheese mixture over the sausage.

Bake 40 minutes, or until a knife inserted in the center comes out clean.

Let the breakfast bake rest for about 10 minutes before cutting and serving. This allows the butter to be absorbed into the biscuits. Top with parsley for garnish (optional).
Did you make this recipe?
You can tag me at @iamhomesteader.
What the Test Kitchen had to say about this recipe: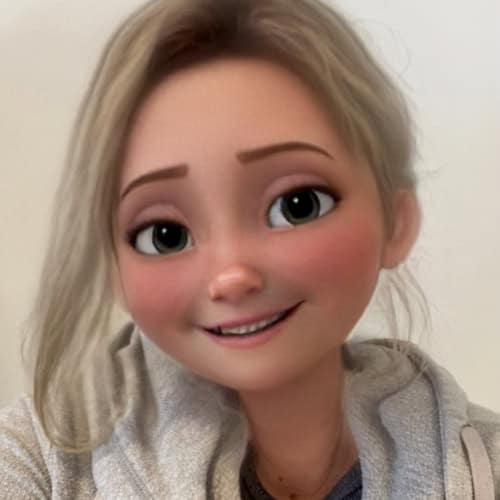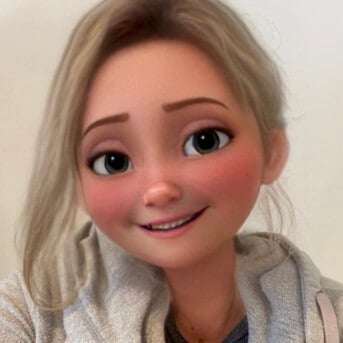 Autumn
This is the most unique breakfast bake I have ever tried! We took our butter swim biscuits and topped them with all of the best breakfast ingredients and baked them all in one pan. So delicious and filling! This would be perfect for brunch!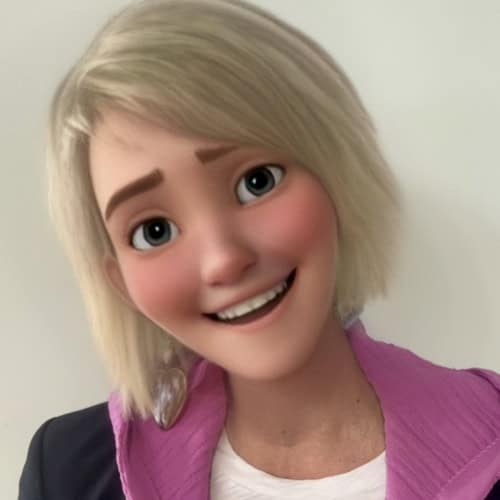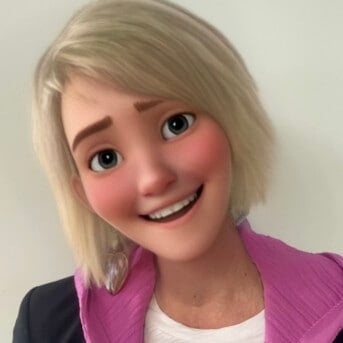 Elizabeth
I love a good breakfast, and this breakfast bake has all of my favorite breakfast foods, eggs, sausage, and cheese! But, what really takes this to the next level are the butter swim biscuits. I could eat those any day, but especially in this casserole!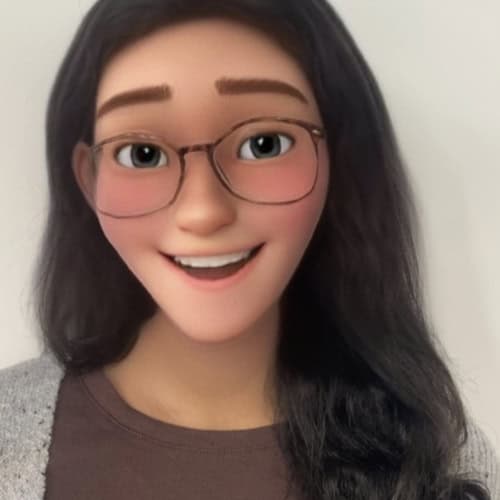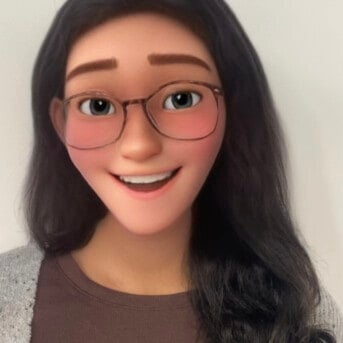 Bella
If you're ever craving a breakfast bake, this will definitely satisfy your needs. It is delicious and will keep you full! Normally, I don't like sausage with eggs, but this made me think twice! A must-try recipe. An excellent meal to start the day.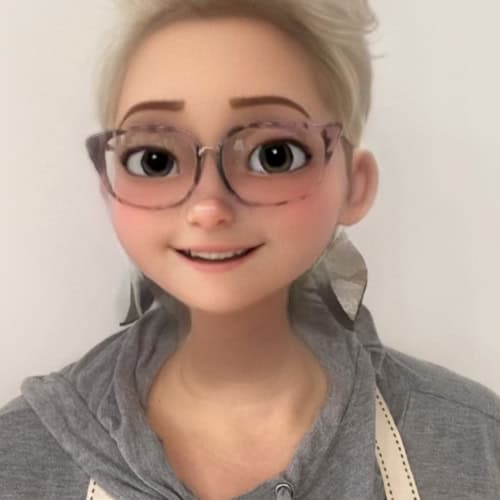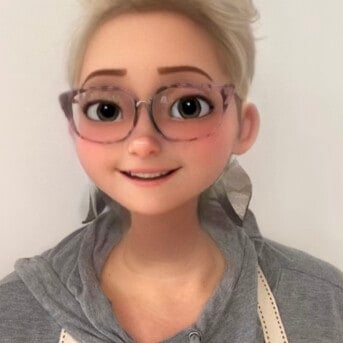 Selena
I love this dish so much! I love that the biscuits bake up so fluffy and then are topped with my favorite breakfast toppings. So delicious and impressive!