This was our first year adding corn to the garden.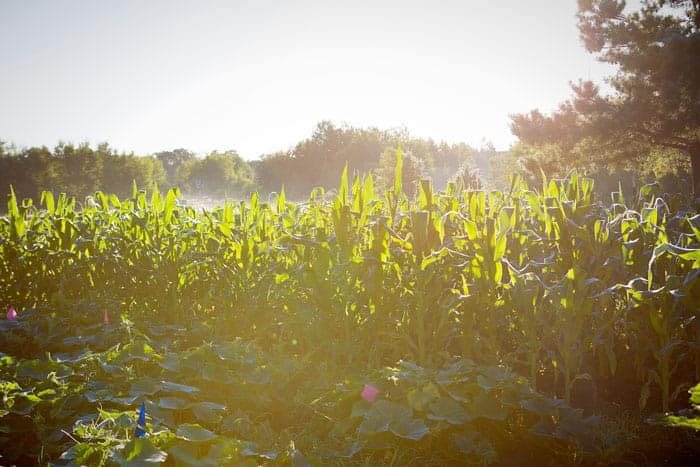 It was a great decision, as all of our family loves it. (Especially the chickens and guinea hens!)
When the corn was ready this year, we decided to process it outside as a family.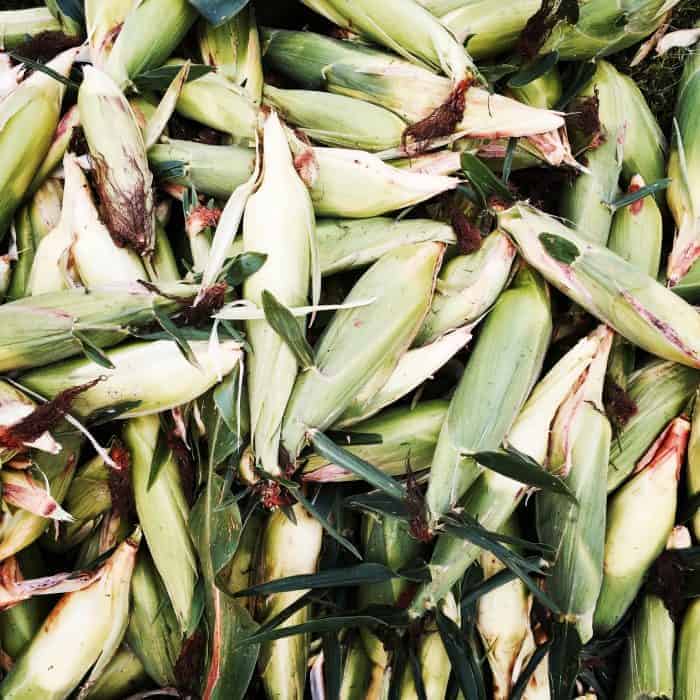 We picked the corn and piled it into the back of the 4-wheeler.
The kids and I then started husking the corn, being sure to remove and bugs or earworms we found along the way. Because we chose to "organic" garden, or not use any herbicides and pesticides, there were a lot of earworms.
Hubby set up a huge pot of boiling water. He boiled the corn for 5-6 minutes and then set it aside to cool slightly.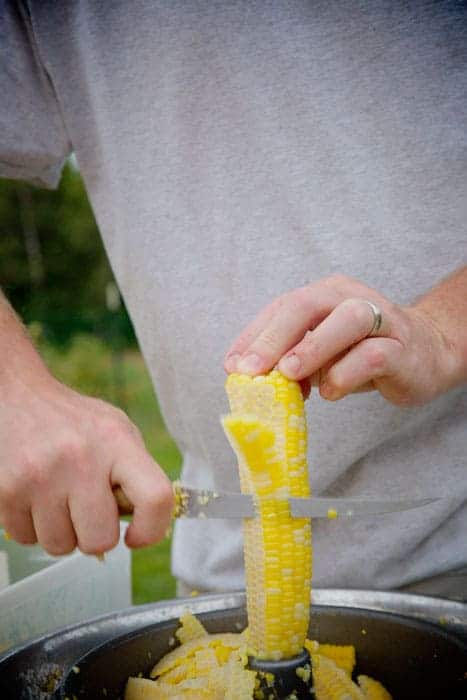 We then cut the kernels off the cob and into a huge bowl. We decided to freeze our corn, so we placed 2 cups of kernels into freezer safe bags, flattened the bags, and then sealed well. That makes them easier to stack on the freezer shelf.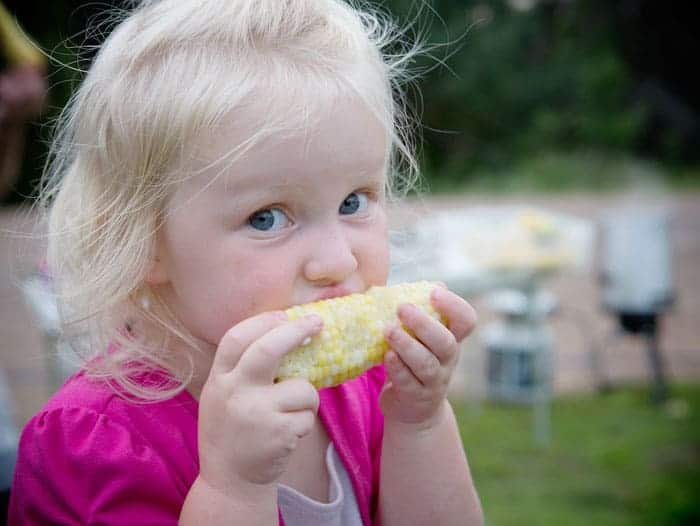 Of course, the best part of fresh corn is EATING IT! We melted some butter into a tall kitchen glass and the kids would dip their cob right in. They must have eaten 4 cobs each!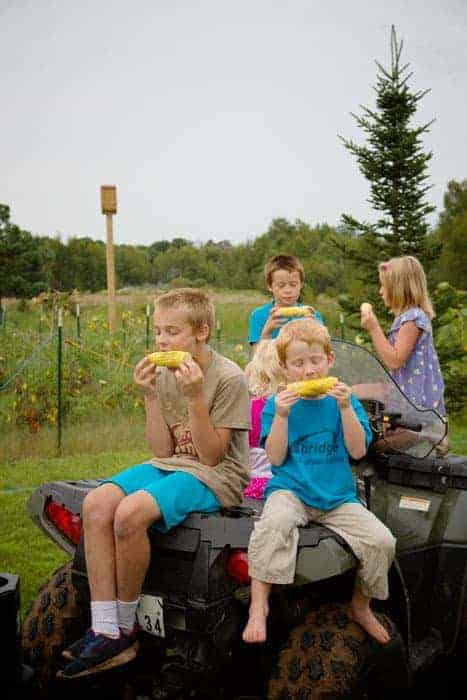 It was a lot of work, but a wonderful way to teach the kids where food comes from and how to properly care for and prepare food for the family.