Homemade French Crullers are a crisp on the outside and light and fluffy on the inside.  Once cooked through, they are hand dipped in a honey sugar glaze.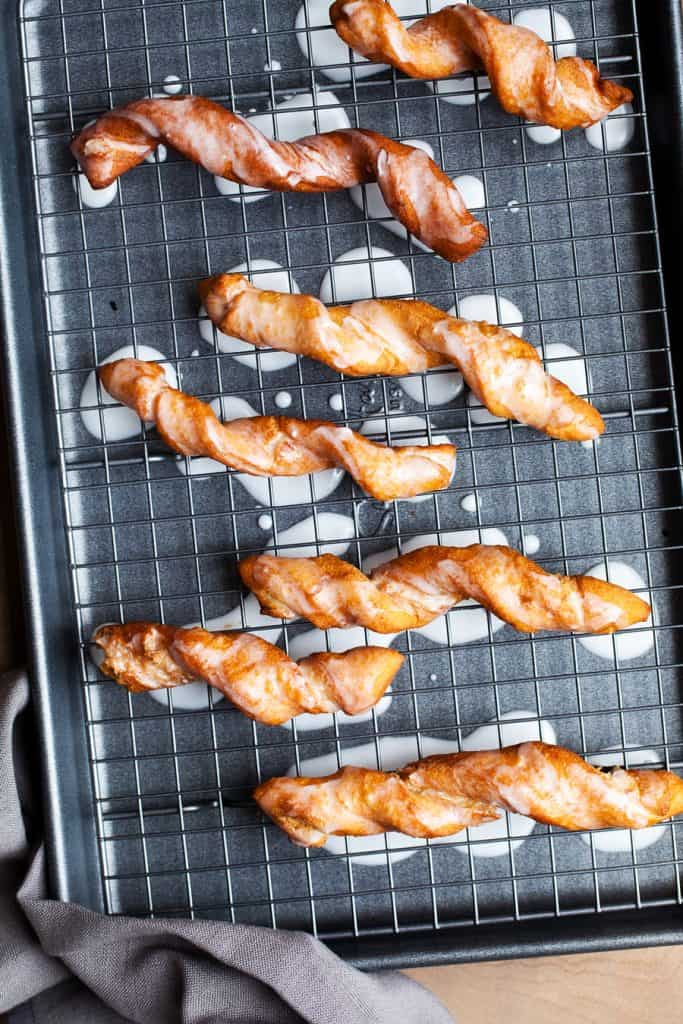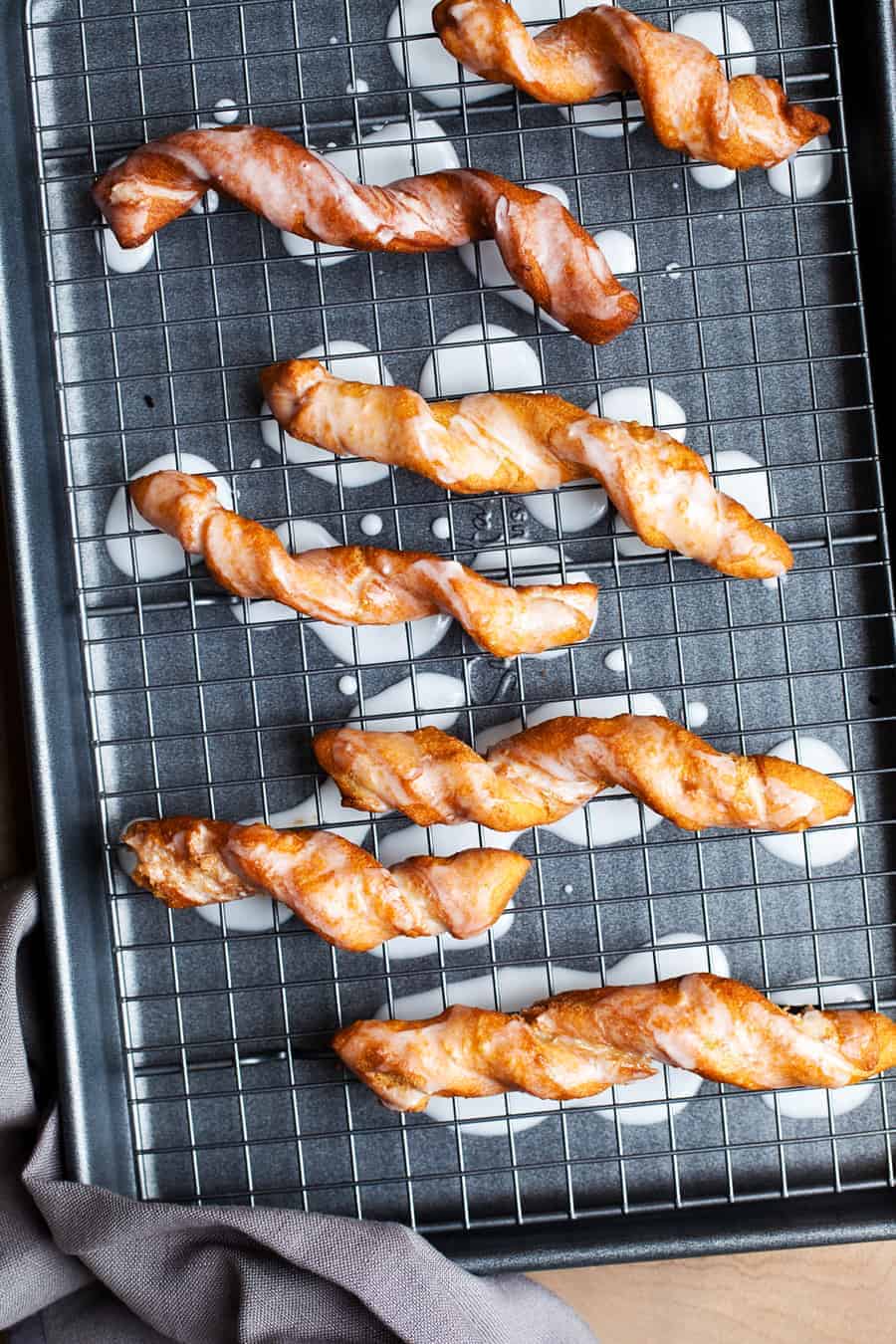 What is a Cruller?
Crullers are famous for their twisted shape and their donut-like texture.    They can be made with or without yeast.  In this recipe, we take the easy road and skip the yeast.   The moisture in the batter will give you that light fluffy texture when they are frying.  If you don't have a deep fryer, don't worry, you can get the same effect a regular frying pan.    I would use one that has a taller wall so avoid some of the mess.
Cakey and delicious crullers covered in a sweet glaze are completely addicting and will disappear in a matter of moments! Be careful when bringing these to a potluck or gathering. Requests will be coming in non-stop! I absolutely love making these for the kids. It's a special treat for sure, but one that creates amazing memories and smiles long after the crullers are gone! <3

MY LATEST VIDEOS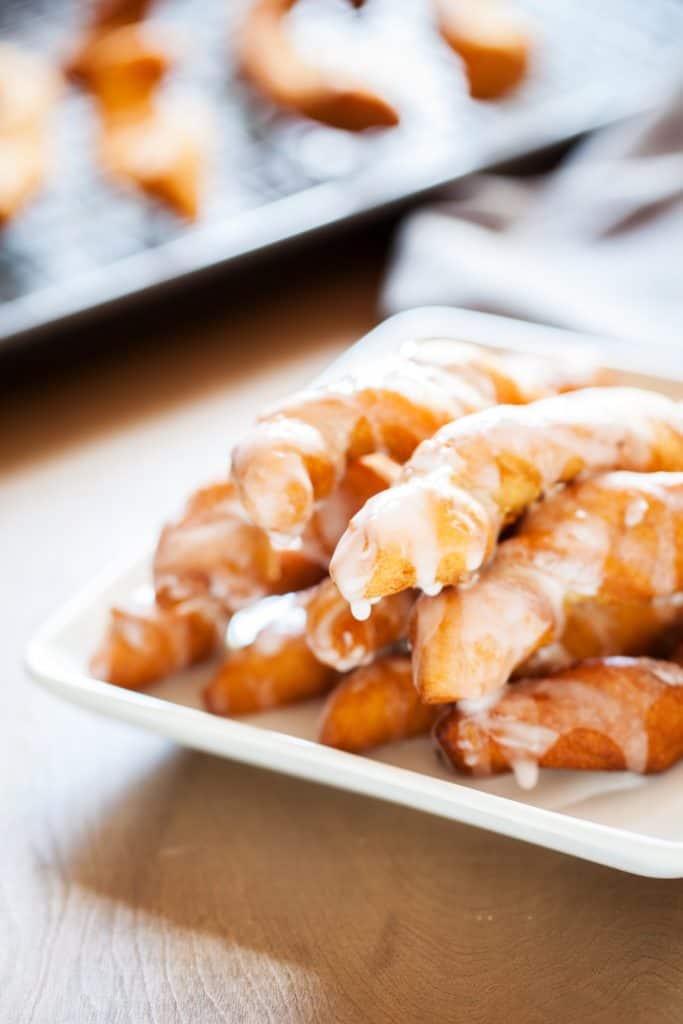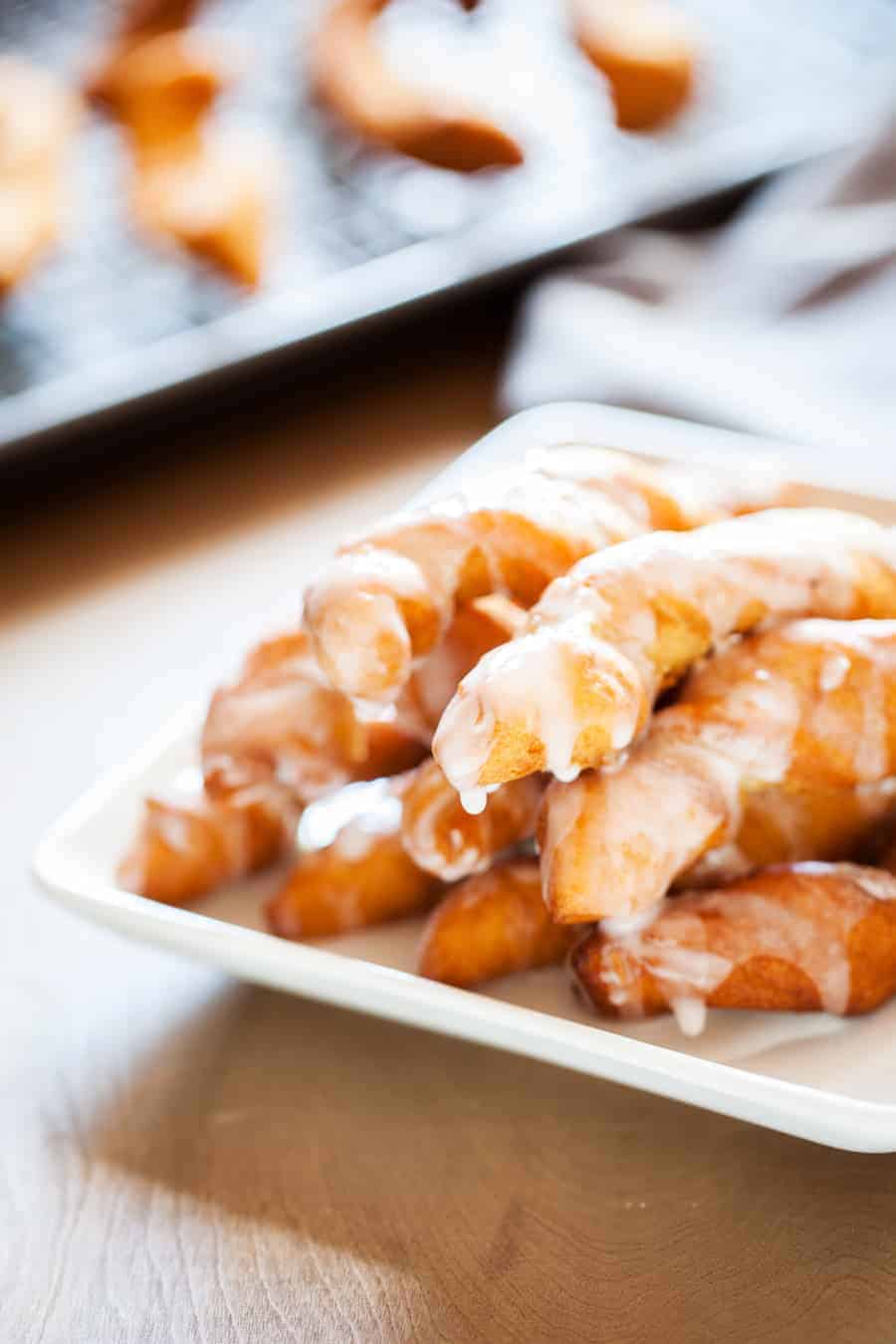 Crullers are so easy to make you will want them all of the time.  Perfect with a cup of coffee or hot tea in the morning and easy to take with you if you are running out the door!  Some people make these by shaping them into a donut-like circle.  If you ask me, they taste the same and last just as long no matter what shape they are.
Recipe adapted from Eaton Square Edibles. Photography by The PKP Way.
DID YOU MAKE Crullers?
I want to hear about it!  Take a picture and tag me on Instagram or on Facebook.  I would love to see your finished product!  Make sure to tag me @iamhomesteader or hashtag #iamhomesteader, or both!
Want a more traditional Monkey Bread for breakfast? Try this one!