For the next few weeks, I will be posting one activity a day that both kids and adults may enjoy to let go of any stress or simply have some fun. Some days may be physical challenges, where other days could be quieter, more mindful challenges, and some may not be a challenge at all–just fun! There will be activities that will last only five minutes, but others may last up to an hour! As the list is compiled, feel free to go back and repeat any of your favorites. After all, 'An activity a day keeps the cabin fever away!' (Well, hopefully, at least).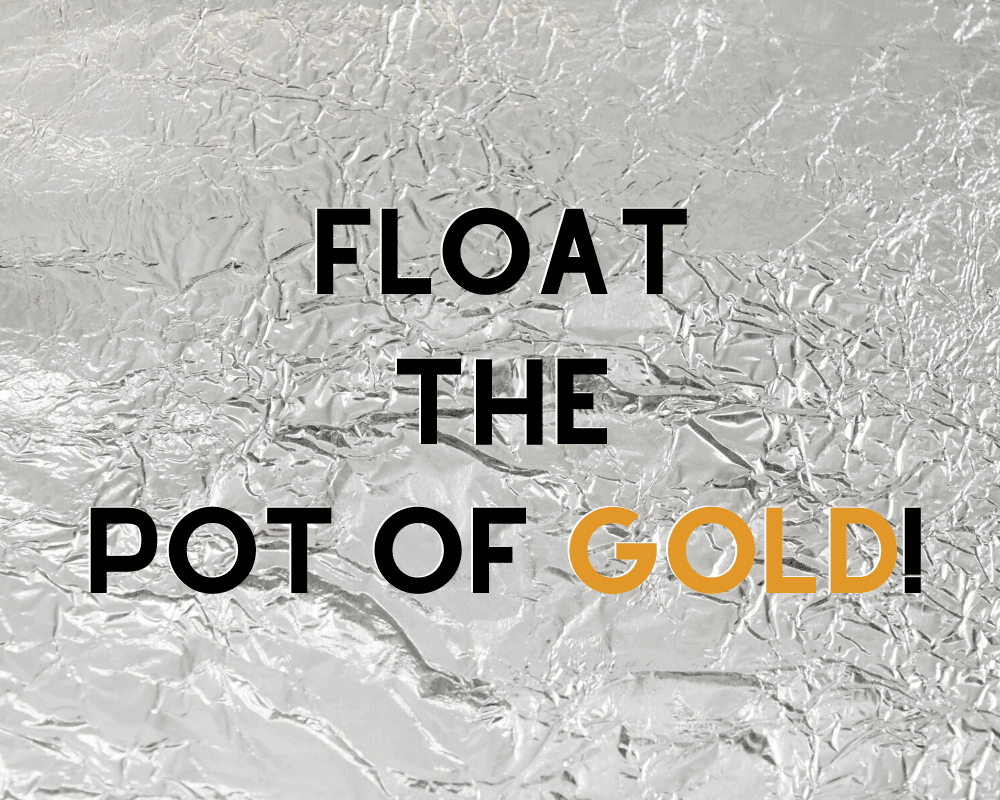 Daily Activity Challenge #1: Float the Pots of Gold! (Aluminum Foil Boats)
Happy St. Patrick's Day everyone! I thought it made sense to start the activities off with a theme-based activity. But, you could do this activity any time throughout the year; I just made the title fit the day😊. This activity could be done in teams or individuals. All you need are a few materials to have a lot of fun!
Materials:
Aluminum foil (2 pieces of aluminum foil per person/team–12×12-inch squares, or any size you choose)
Coins
Bucket, tub, sink, or dishpan
Water
Object of the Activity: To make a boat out of aluminum foil that holds the most weight (coins) without sinking.
How to Play: Each team or individual will get 2 pieces of aluminum foil, both measured out to 12×12-inch squares. The first piece of tin foil will be for practice only. The second piece will be for the final test of the boat that will go into the water and see how many coins can be placed in the boat before it begins sinking. Give teams or individuals some time to plan a design, and then have each team make their final boat to be tested.
Place a boat, one at a time, into the tub of water. Slowly add coins to the boat. If you run out of coins, you could always add washers or rocks to the boats. Just make sure each boat is given the same amount of weight, in the same order, to keep it fair. Have fun!