We LOVE these Easy French Dip Sliders because they're suitable for a quick dinner or to pack for lunch. At our house, we triple the batch because we devour them in record time! Soft rolls with a savory sauce, melted cheese, tender beef, and caramelized onions. Can you blame us?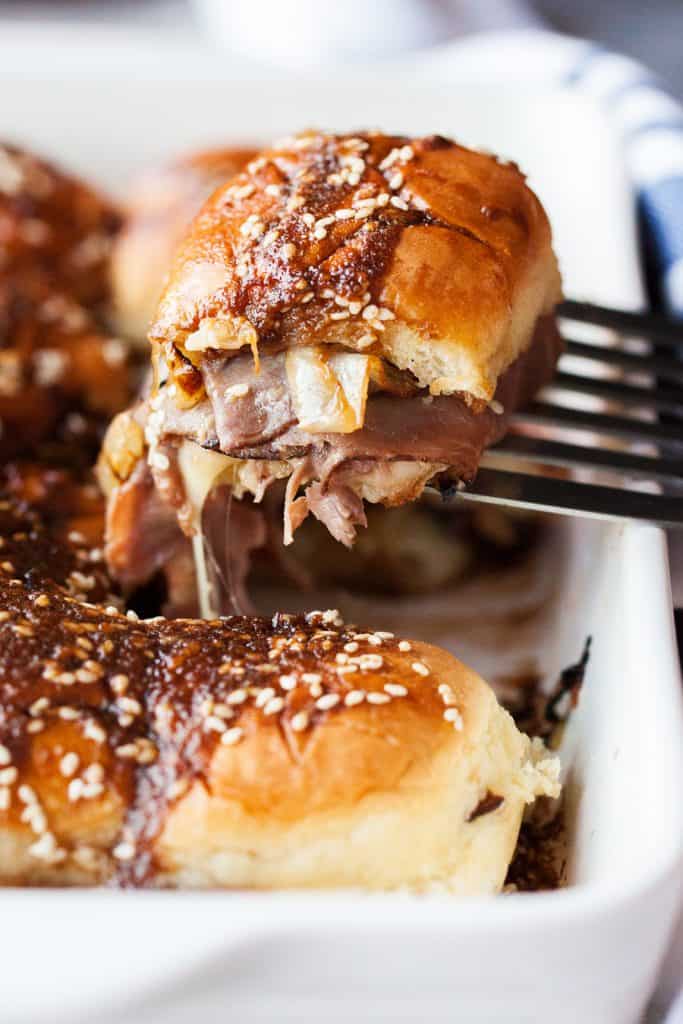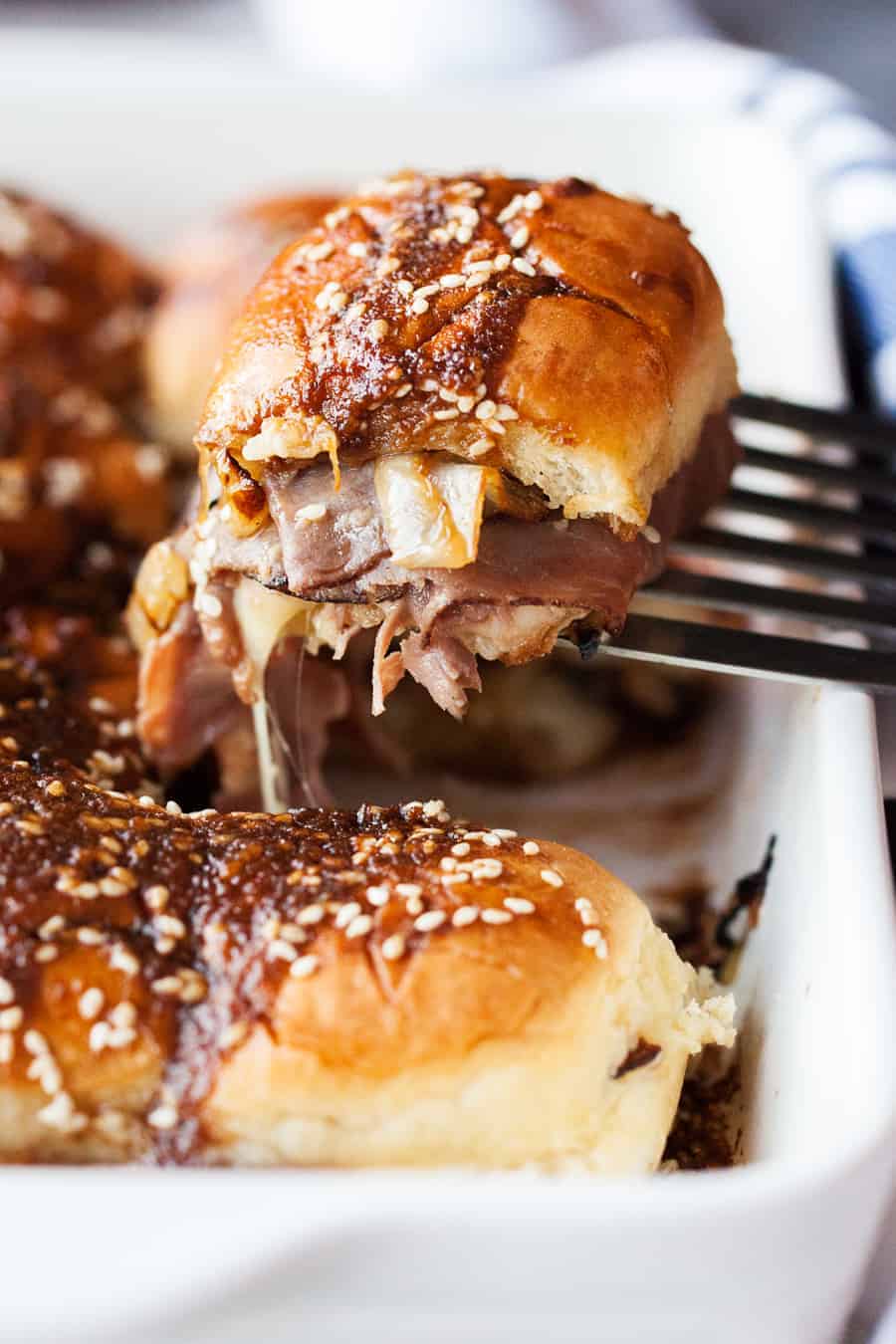 What is a Slider?
A slider sandwich is basically a mini version of larger sandwiches. They are often baked on dinner rolls and made 12 at a time. If you are looking for a sandwich that can feed a crowd but is easy to assemble, the slider is the sandwich for you!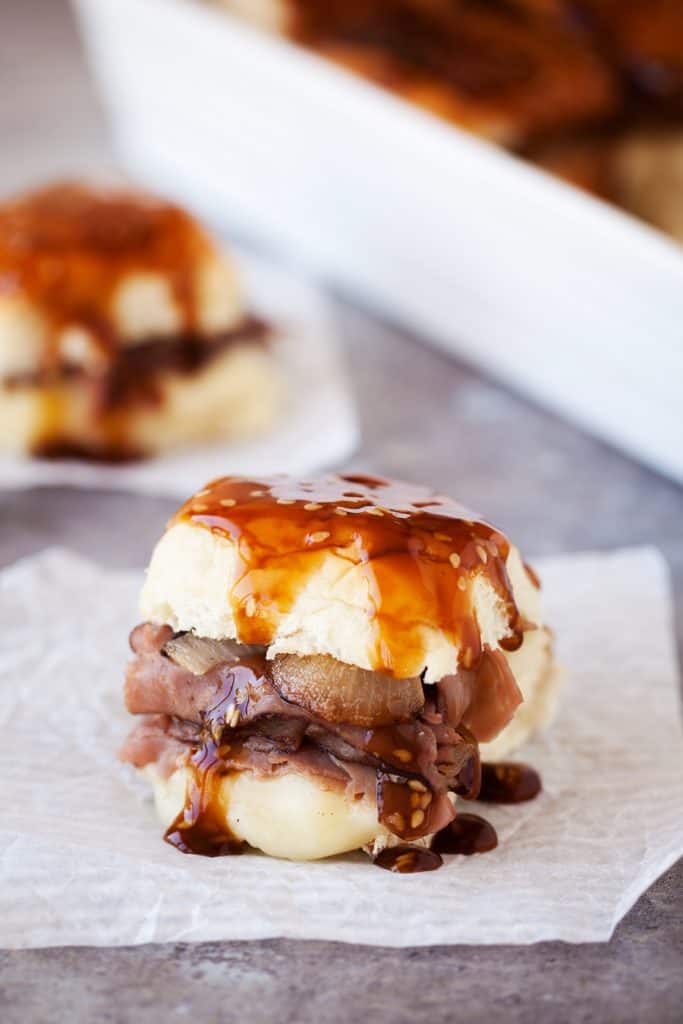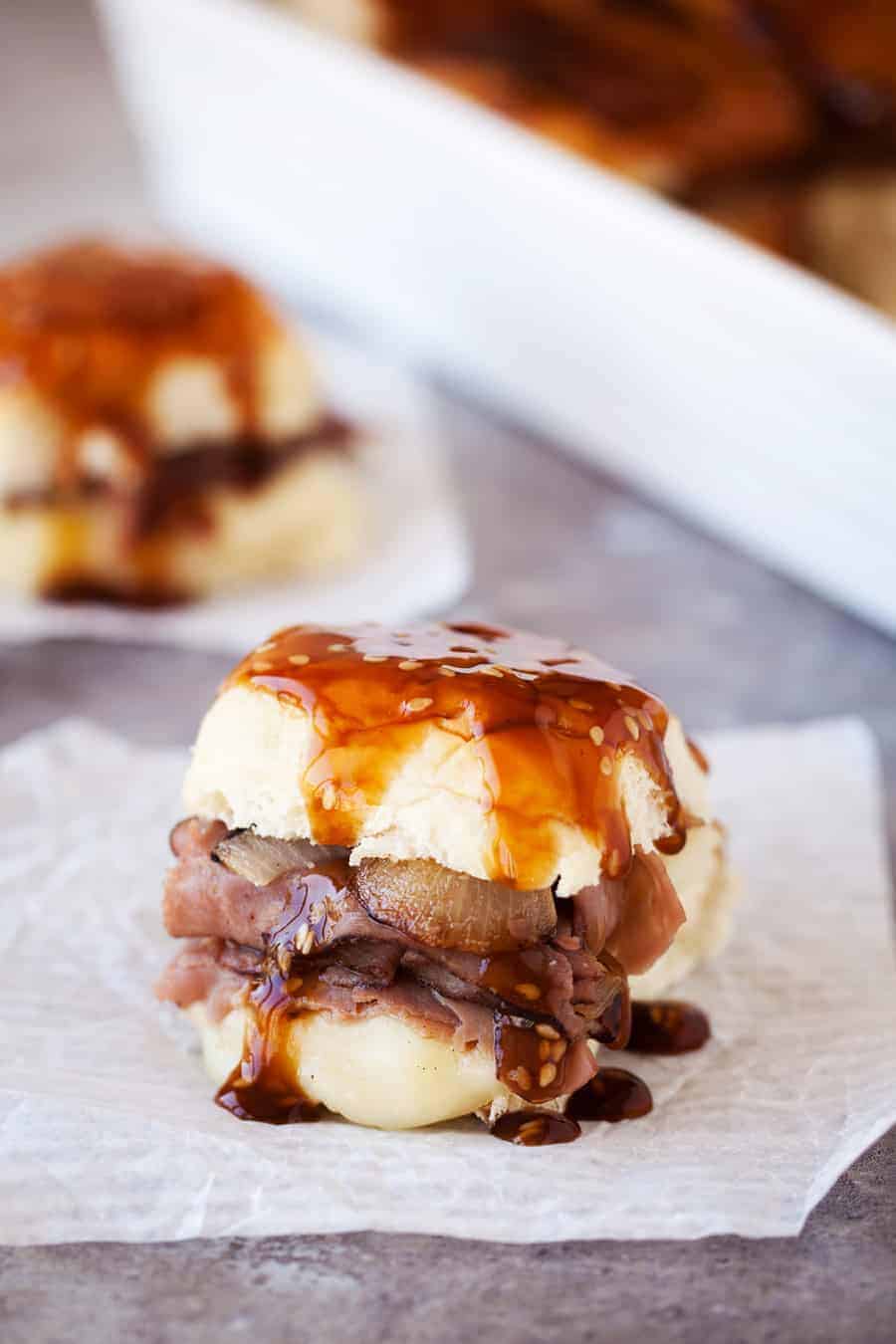 MY LATEST VIDEOS
Easy French Dip Sliders
They are quite simple to put together! Grab your bread and place in a prepared pan. Layer on the cheese, meat, and onion. Place top layer of buns on top. Next is the best part… drizzle that glorious French Dip sauce!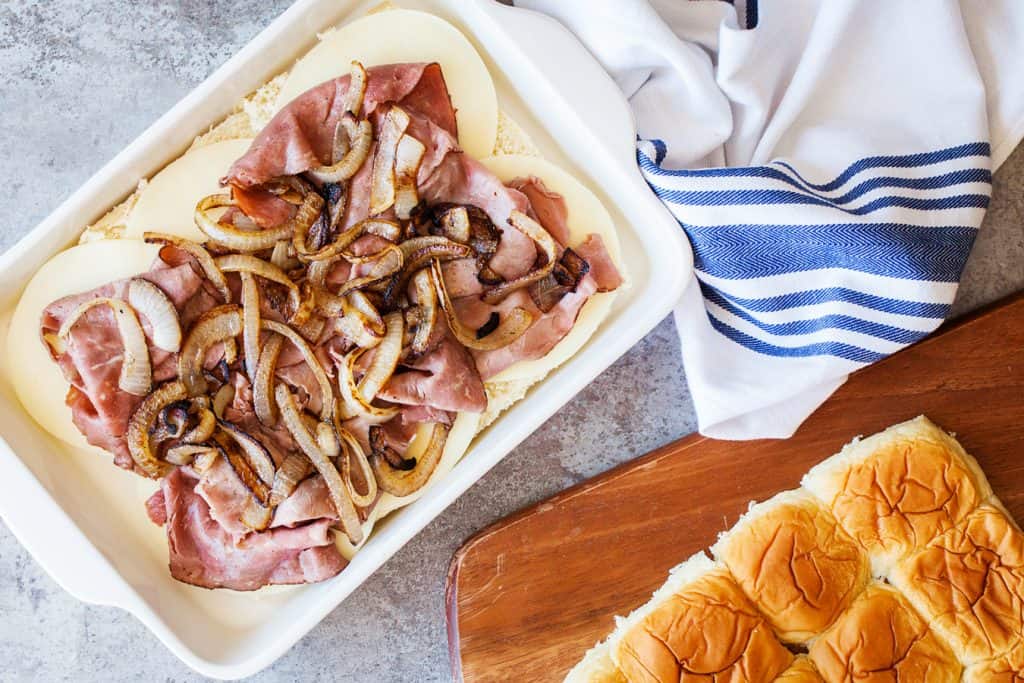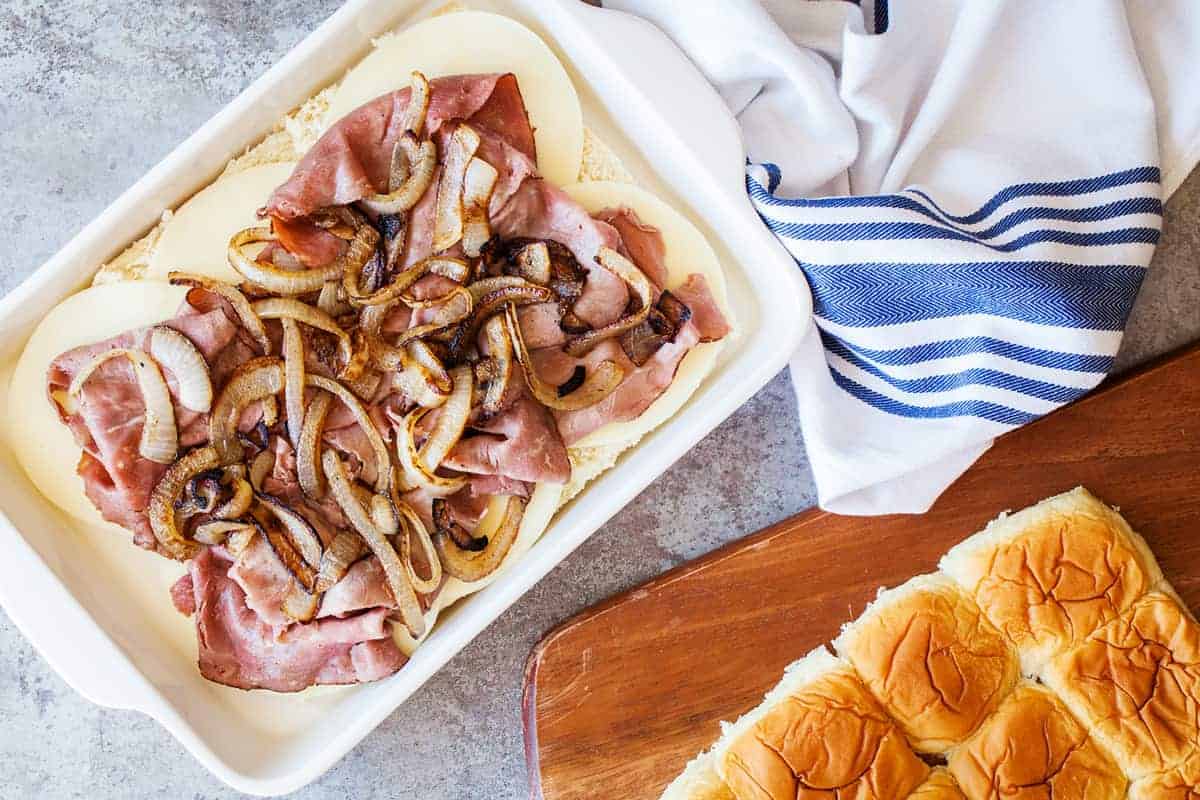 This French Dip Slider recipe doesn't disappoint. Sometimes I like to splurge and get really high-quality roast beef (or even slice our own!) because it adds such an amazing melt-in-your-mouth experience to this recipe. Feel free to play with the recipe to fit your tastes!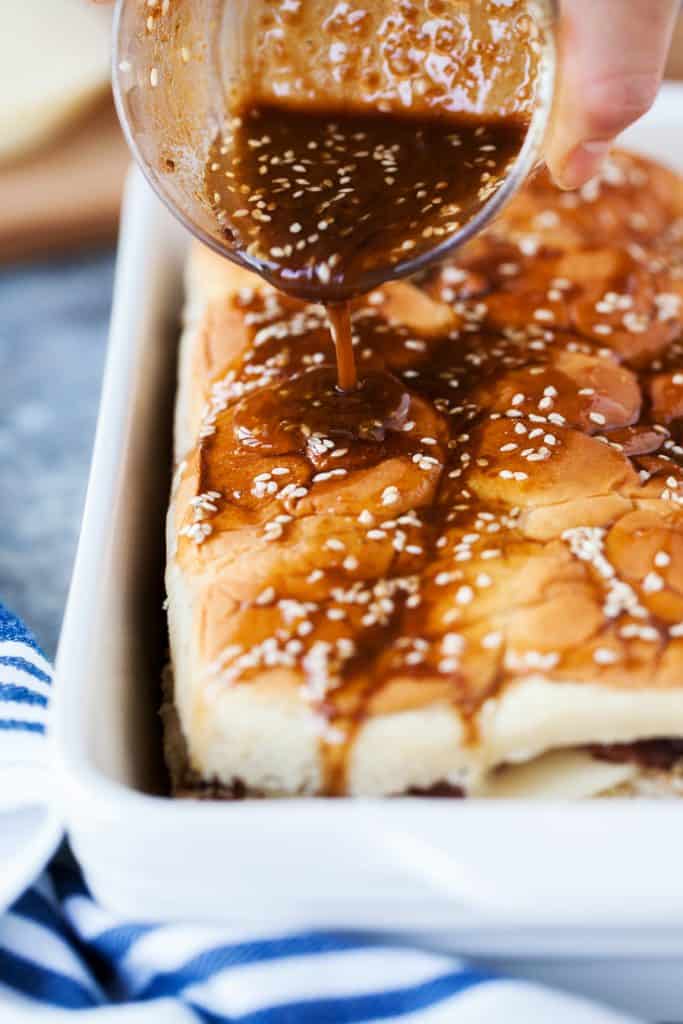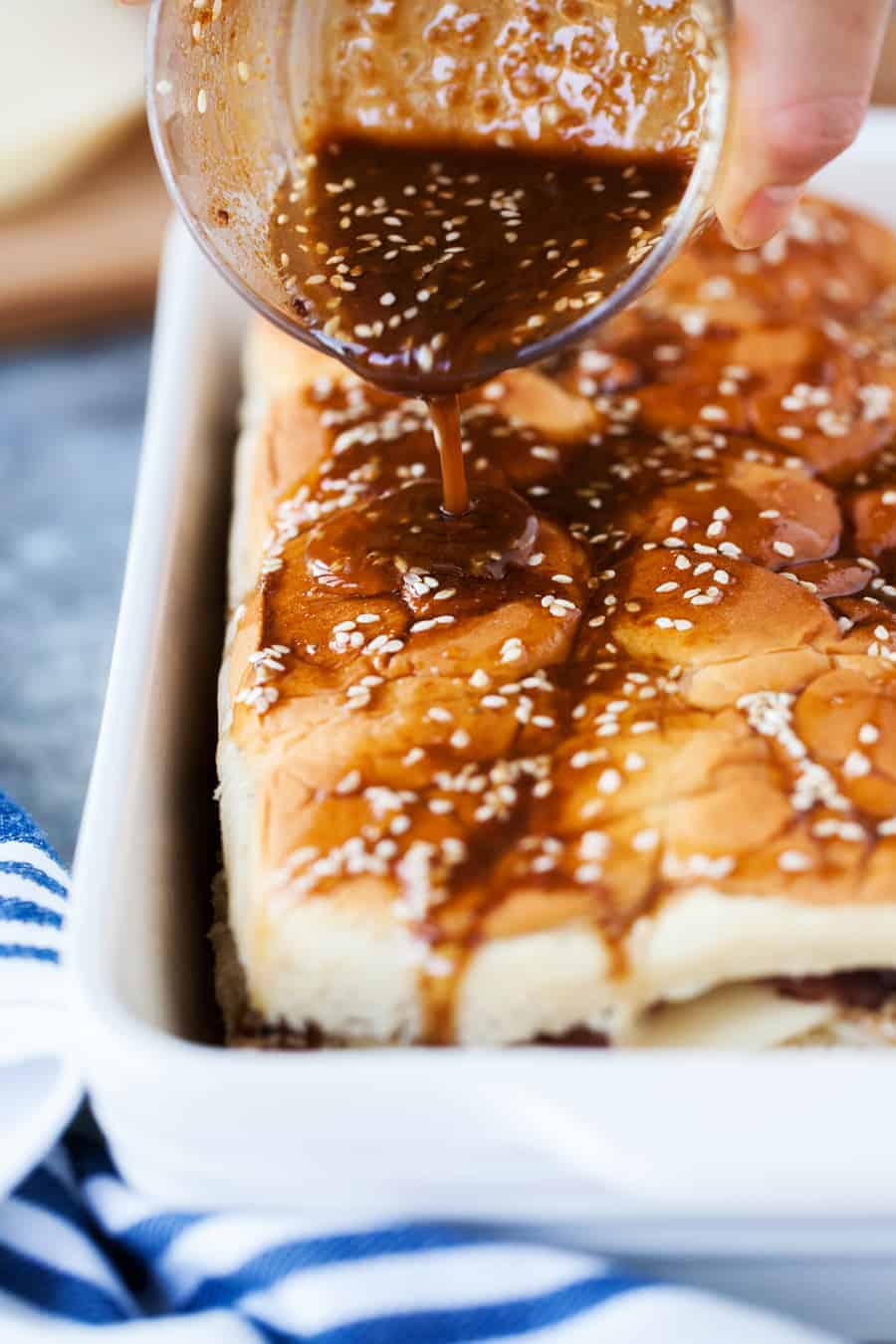 Adapted from Chelsea's Messy Apron. Photography by The PKP Way.