For a completely decadent dessert, try this amazing German Chocolate Pie. Atop a bed of chocolate chips lies a thick, chewy, and crunchy layer of coconut and pecans. When paired with my Amish Never Fail Pie Crust, it's absolutely divine!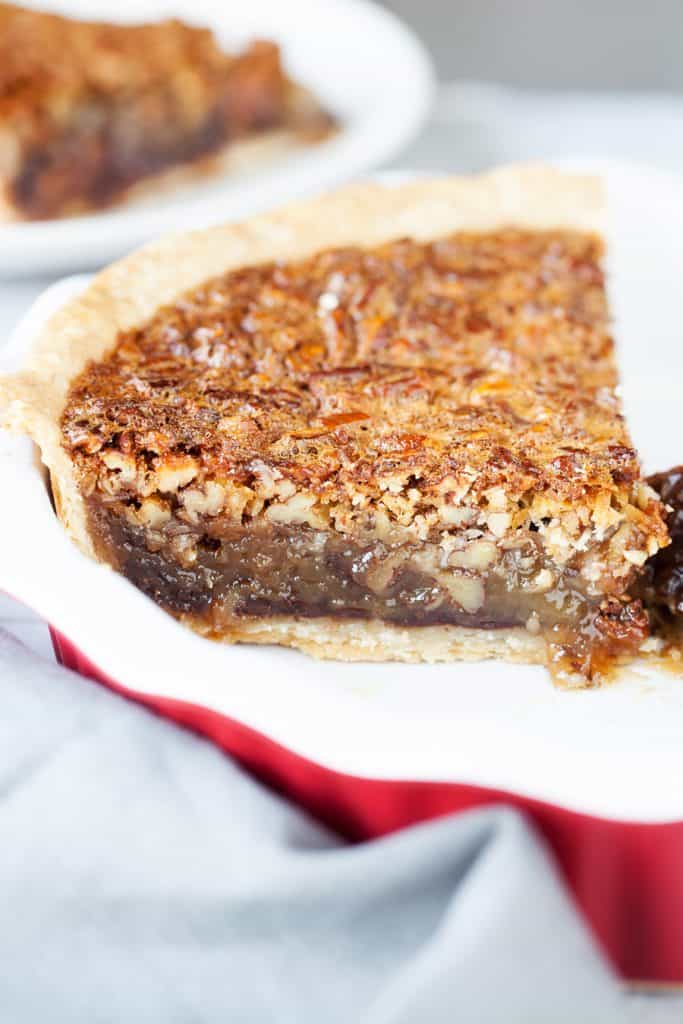 PLEASE NOTE: The original recipe calls for 55-60 minutes, but it took my calibrated oven 80-85 minutes. 
Adapted from Just a Pinch. Photography by The PKP Way.
If using my Amish Never Fail Pie Crust, bake for 20 minutes before filling.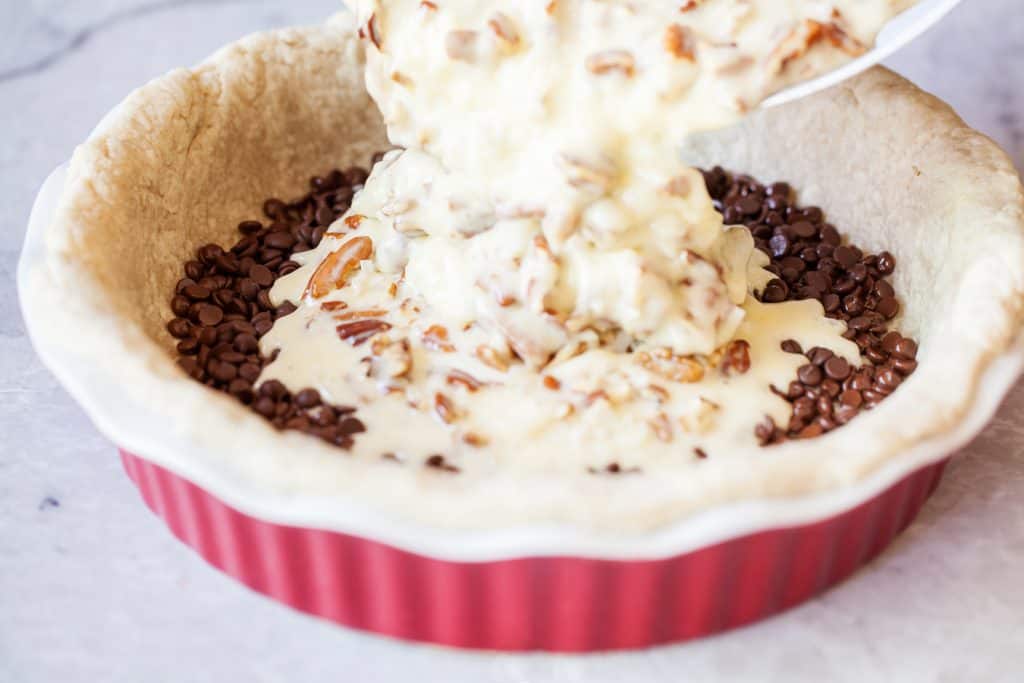 The only way to improve this recipe is to add some REAL German chocolate in place of the semi-sweet chocolate. If you can find it, I think you will really enjoy the depth of flavor!