Sometimes I splurge at the store and buy and extra bag of grapes. Grapes never seem to be on sale around here, but that doesn't stop me.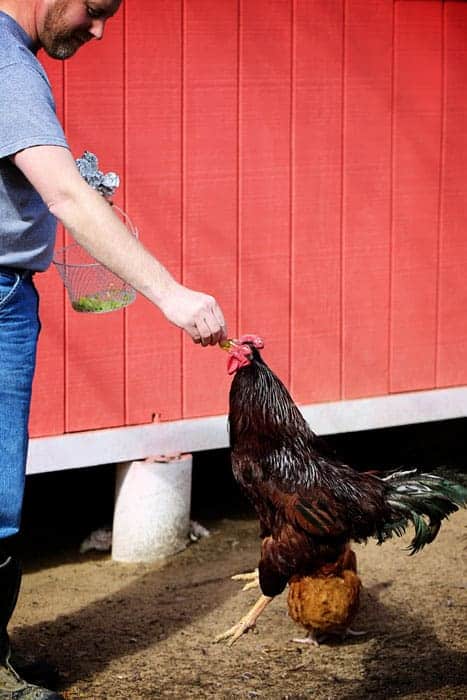 Why do I splurge on extra grapes?
Because watching jumping chickens never gets old.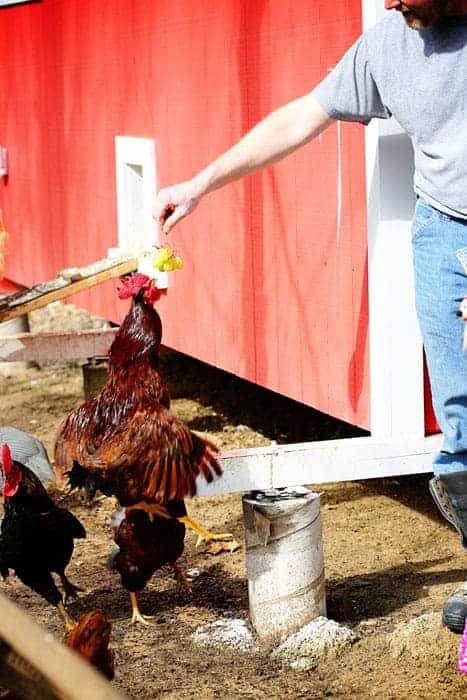 Our chickens will leap over buildings in a single bound to get to grapes.
They bounce with delight and quite frankly, so do we. They are seriously fun to watch!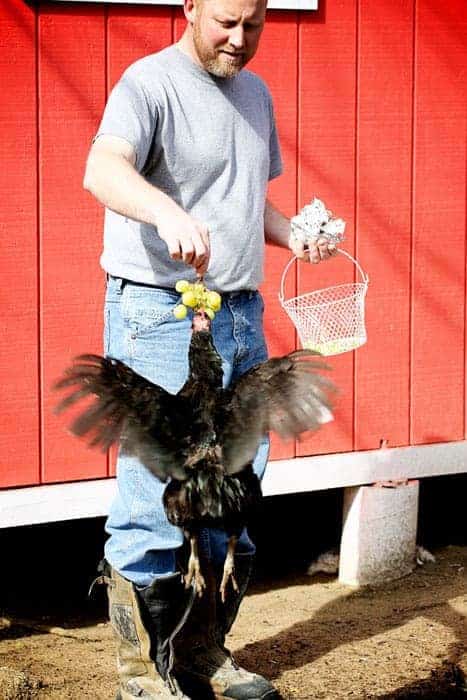 So let me know if you see grapes on sale! I have some chickens that will dance for ya. 😉