Rodeo Burger is a mouth-watering burger made with cowboy butter and two cheeseburger patties topped with tomato, onion rings, bacon, and jalapeno peppers, drizzled with barbecue sauce. It's an impressive variation of Burger King's burger. You better be hungry and buck up for this one; it's a mouthful, but also a mouthful of delicious flavors! I also have a Classic Cheeseburger you will want to try!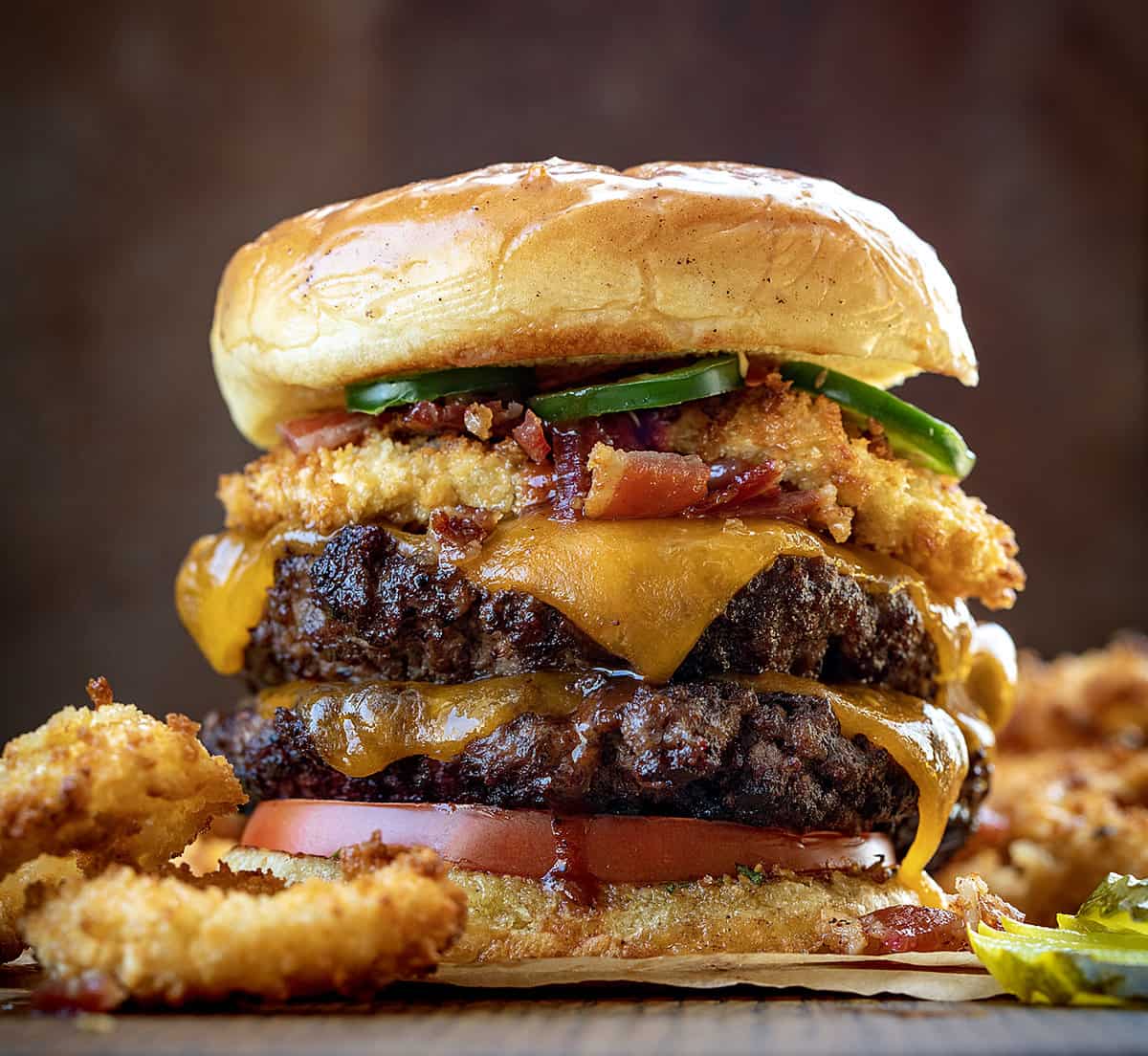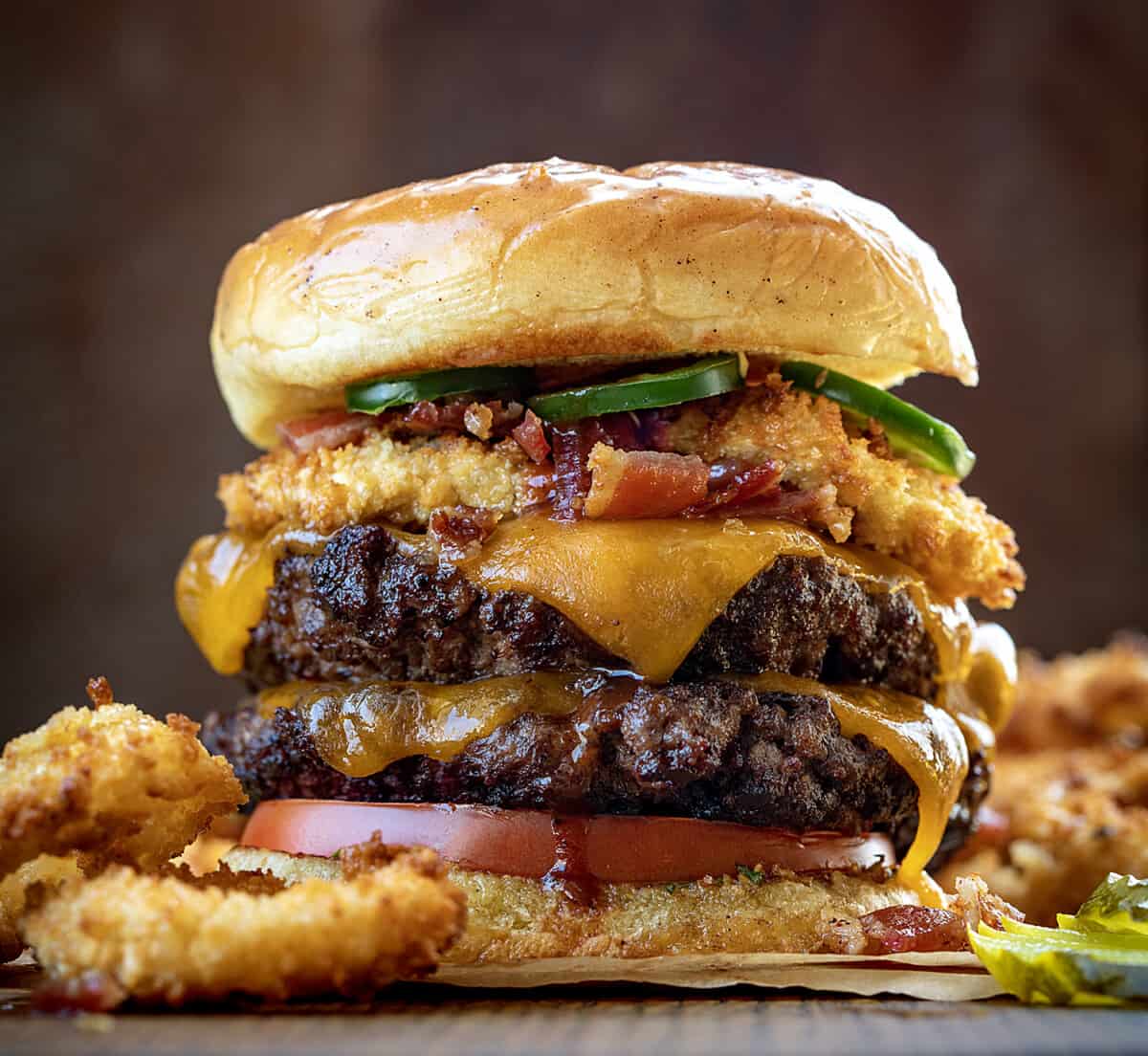 Ingredients & Substitutions
Ground Beef: Look for 80% lean, 20% fat (80/20) ground beef or ground chuck. You could also use leaner ground beef if preferred.
Seasonings: To season the ground beef, you will need hamburger seasoning, seasoned salt, and garlic powder.
Hamburger Buns: Choose your favorite kind of hamburger buns. For the best results, be sure to form the hamburger patties slightly larger than the buns; they will shrink a bit when cooked. Pretzel buns would also be delicious.
Cheese: Sharp cheddar cheese enhances the flavor of the burger, but you could use your favorite kind of cheese. Or, leave off the cheese altogether.
Cowboy Butter: Cowboy Butter is flavored butter that you will want to have on hand for more recipes than this burger! It's delicious as a dip and a spread. Plus, how could I not add cowboy butter to a rodeo burger? It just makes sense…
Toppings: The original rodeo burger was a cheeseburger topped with onion rings and barbecue sauce. I went a little further by also adding tomatoes, bacon, and jalapeno peppers. And you really do get all of the add-on flavors in each bite.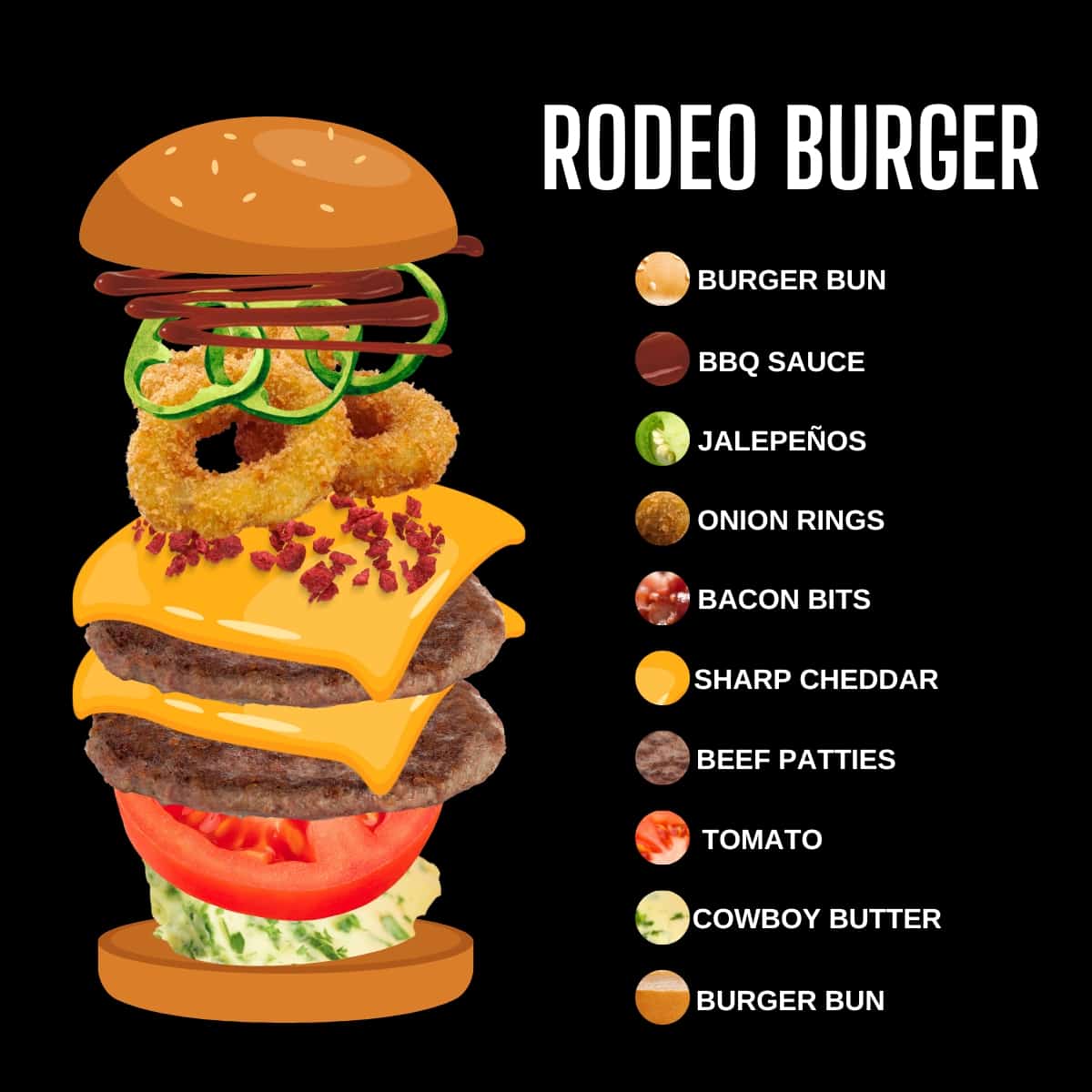 What To Serve With Rodeo Burgers
Yes, this burger is filling on its own, but there is always room for a side dish or two! Here are some ideas of what to serve with the burgers: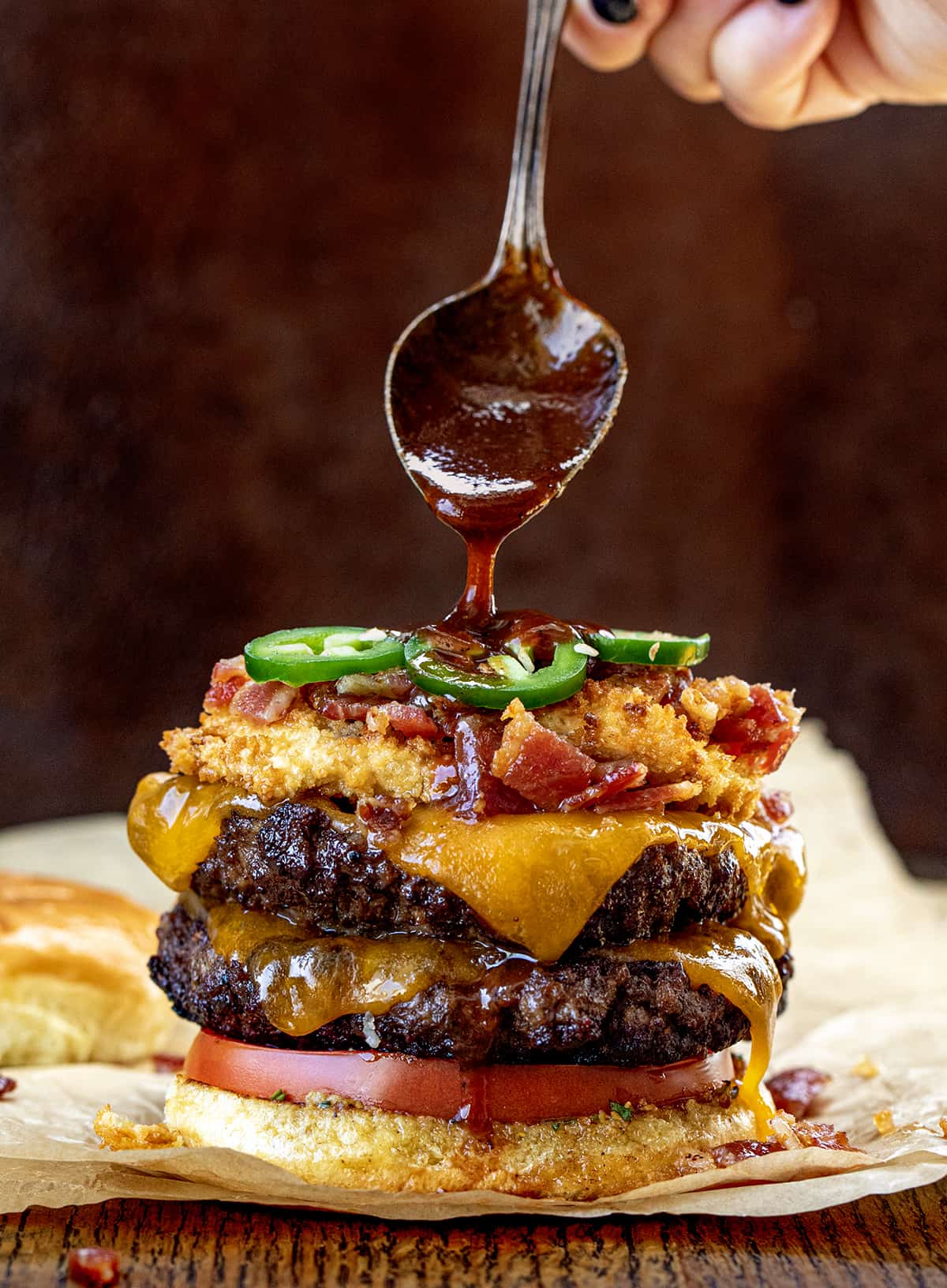 Can I Make Rodeo Burgers Ahead Of Time?
Yes! There are quite a few parts to this burger, so it is a good idea to get a head start on the recipe. The seasoned ground beef patties can be formed and kept in the refrigerator for up to 2 days or frozen for up to 3 months. Be sure to wrap them tightly in plastic wrap. You can also get the cowboy butter and bacon made in advance. Both can be stored in the refrigerator for up to five days.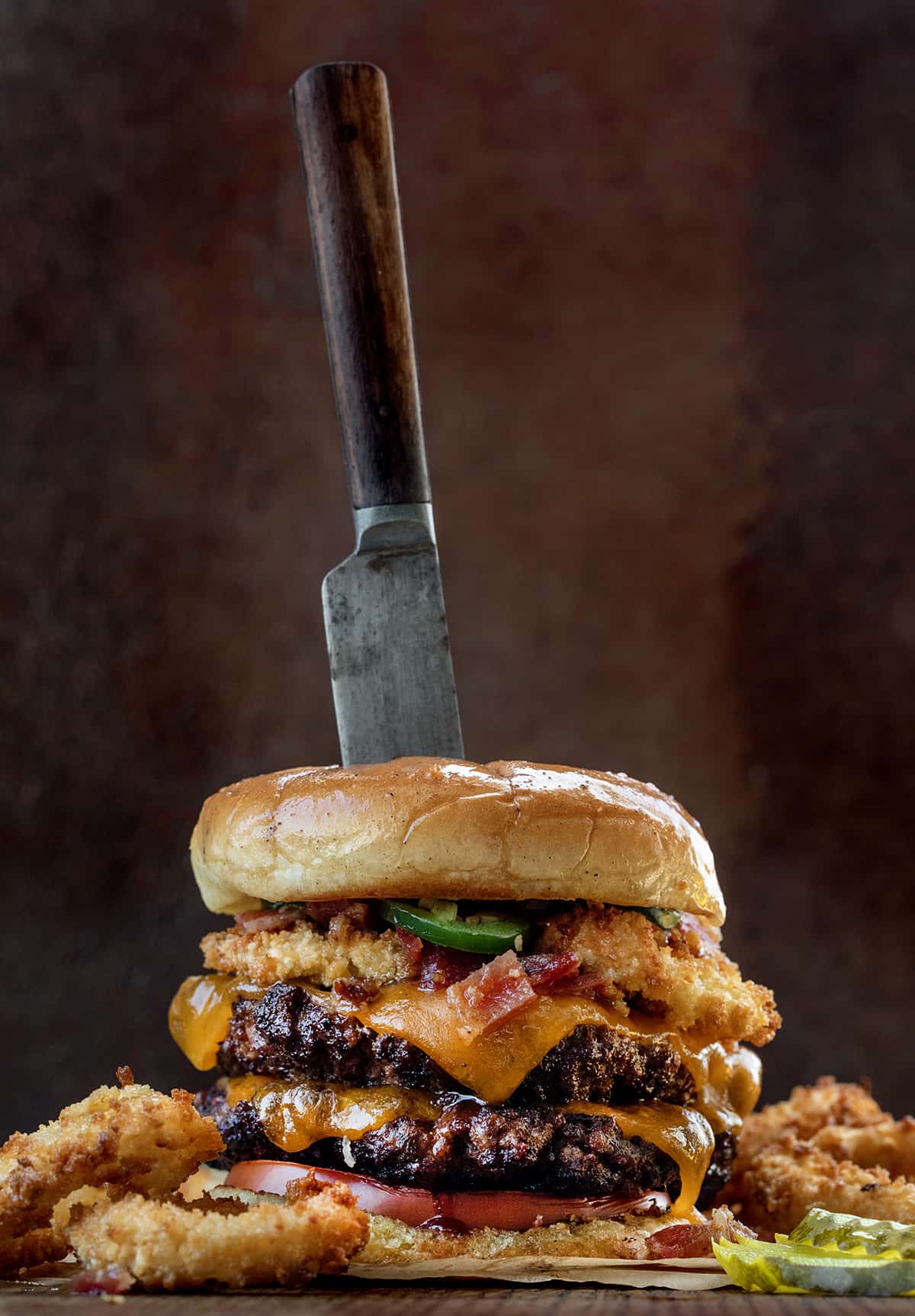 How To Store Rodeo Burgers
Once made, you can keep the leftovers in an airtight container or wrapped in aluminum foil in the refrigerator. They will last for up to 3 days.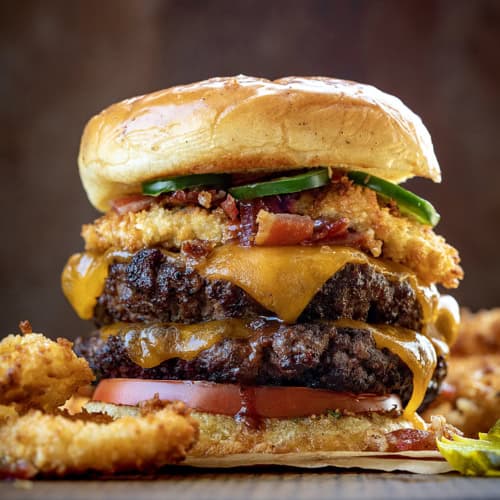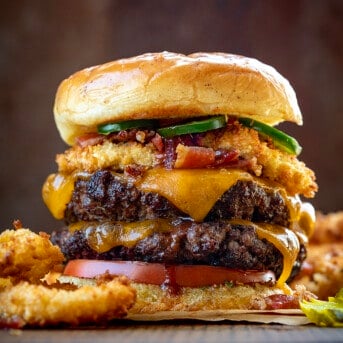 Rodeo Burger
Rodeo Burger is a mouth-watering burger made with cowboy butter and two cheeseburger patties topped with tomato, onion rings, bacon, and jalapeno peppers, drizzled with barbecue sauce.
Ingredients
1

pound

ground beef

1

tablespoon

hamburger seasoning

½

teaspoon

seasoned salt

½

teaspoon

garlic powder

2

hamburger

buns

4

slices

sharp cheddar cheese

1

recipe

cowboy butter

2

slices

beefsteak tomato

6

medium

onion rings,

prepared

4

slices

bacon,

cooked crisp, crumbled

1

large

jalapeno pepper,

sliced into thin rounds

¼

cup

barbecue sauce
Instructions
To a large mixing bowl, add ground beef, hamburger seasoning, seasoned salt, and garlic powder. Mix until just combined.

Divide the ground beef mixture into four equal portions (4 ounces). Shape each portion into a thin patty, about 5 inches in diameter, or slightly larger than the hamburger buns to allow for shrinkage during cooking. Press a shallow indentation in the center of each patty to prevent bulging.

Preheat a skillet over medium-high heat.*

Cook the patties for about 4-5 minutes per side, or until desired doneness is reached. For medium-done burgers, the internal temperature should be 145°F-150°F. For medium-well, cook to 150°F-165°F.

Just before removing the burgers from the heat, place a slice of cheddar cheese on each patty to melt.

While the burgers are cooking, lightly toast the hamburger buns in a separate pan or in the oven.
Assembly
Spread a generous amount of cowboy butter on the bottom half of each toasted bun.

Top with a tomato slice, 2 cheeseburger patties, 3 onion rings, half of the crumbled bacon, and jalapeno slices. Drizzle with barbecue sauce.

Add any garnishes you desire. Top with a bun and serve warm.
Notes
*Air Fryer Instructions:
If preferred, cook the hamburger patties in an air fryer. Cook them for 6-9 minutes at 370°F, flipping halfway through. Add slices of cheese in the final minute of cooking to melt.
Did you make this recipe?
You can tag me at @iamhomesteader.
What the Test Kitchen had to say about this recipe: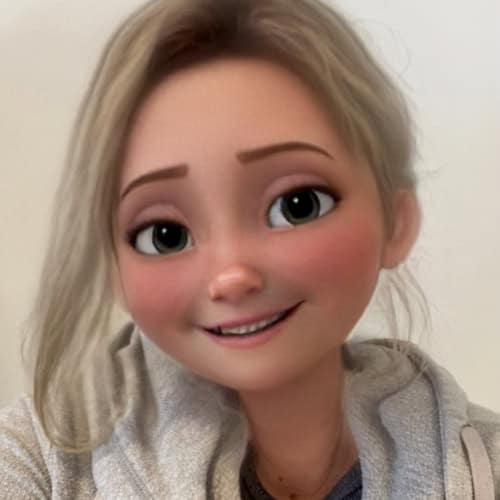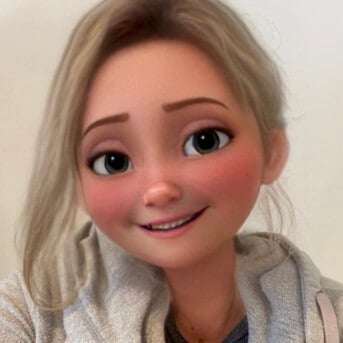 Autumn
I have had rodeo burgers before, but THIS is a real rodeo burger. The cowboy butter takes this to a whole new level. A juicy burger, melty cheese, crispy onion rings, tangy bbq sauce, and cowboy butter (worth a second mention) are all perfectly balanced to make the best burger I've had in a very long time!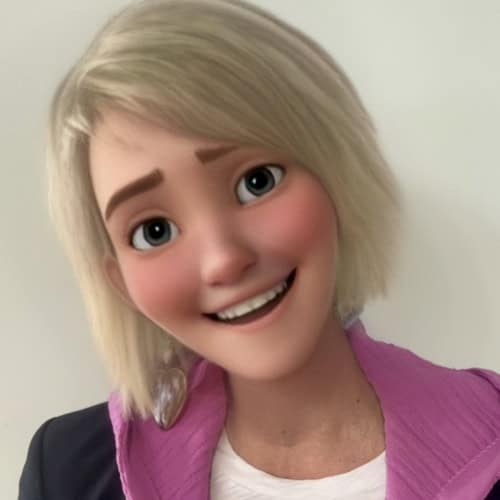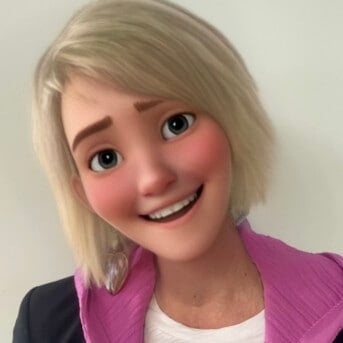 Elizabeth
Now this is a burger!!! When I saw how piled high this was, I was definitely impressed, and also curious as to how I was going to eat it! Well, I managed just fine and LOVED all of the flavors I got in each massive bite. And, I was surprised I like it so much since barbecue sauce isn't usually my favorite. But, it worked and added just the right touch, I mean taste, to the burger.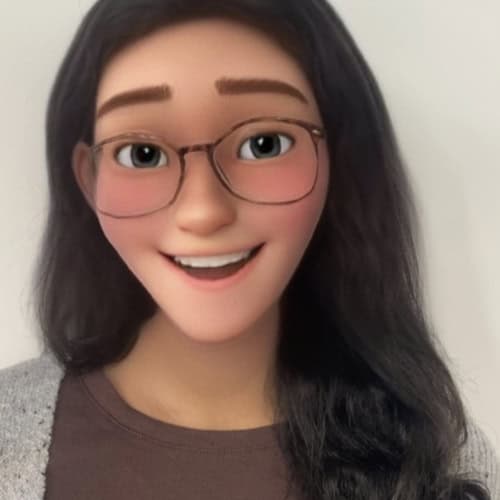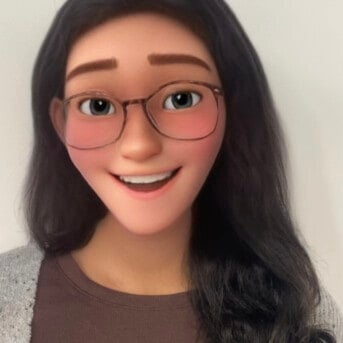 Bella
This is my first time trying a Rodeo Burger. Even though I was hesitant about putting barbecue on a burger, I enjoyed the end result! It is delicious and very satisfying. It was definitely enhanced by the cowboy butter!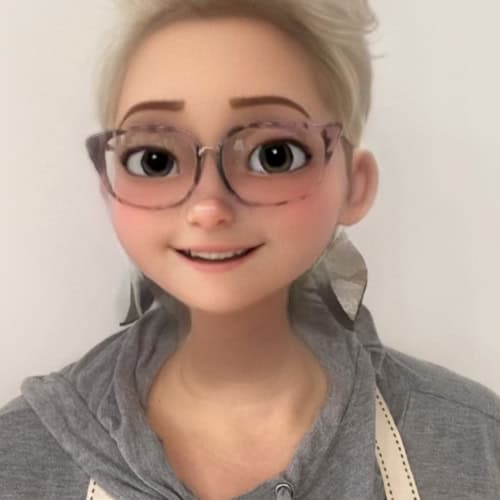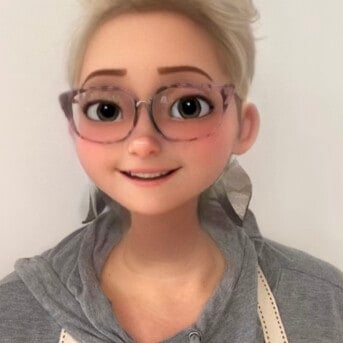 Selena
This burger is amazing. If you love a hearty burger, this is for you! I love the crispy bacon and onion rings next to the spicy jalapeños and sweet barbecue sauce. Not for the faint of heart though! You might want to share!