Taco Pasta Salad is a delicious and refreshing update on a taco salad, filled with pasta instead of lettuce, but still loaded with all of the classic taco flavors. If you are missing it, add some chopped iceberg lettuce on top for garnish! It's a hearty and flavorful meal that is perfect for lunch or dinner and a definite must-add to your list of favorite pasta salads. If you prefer the salad without pasta, check out my Taco Salad recipe.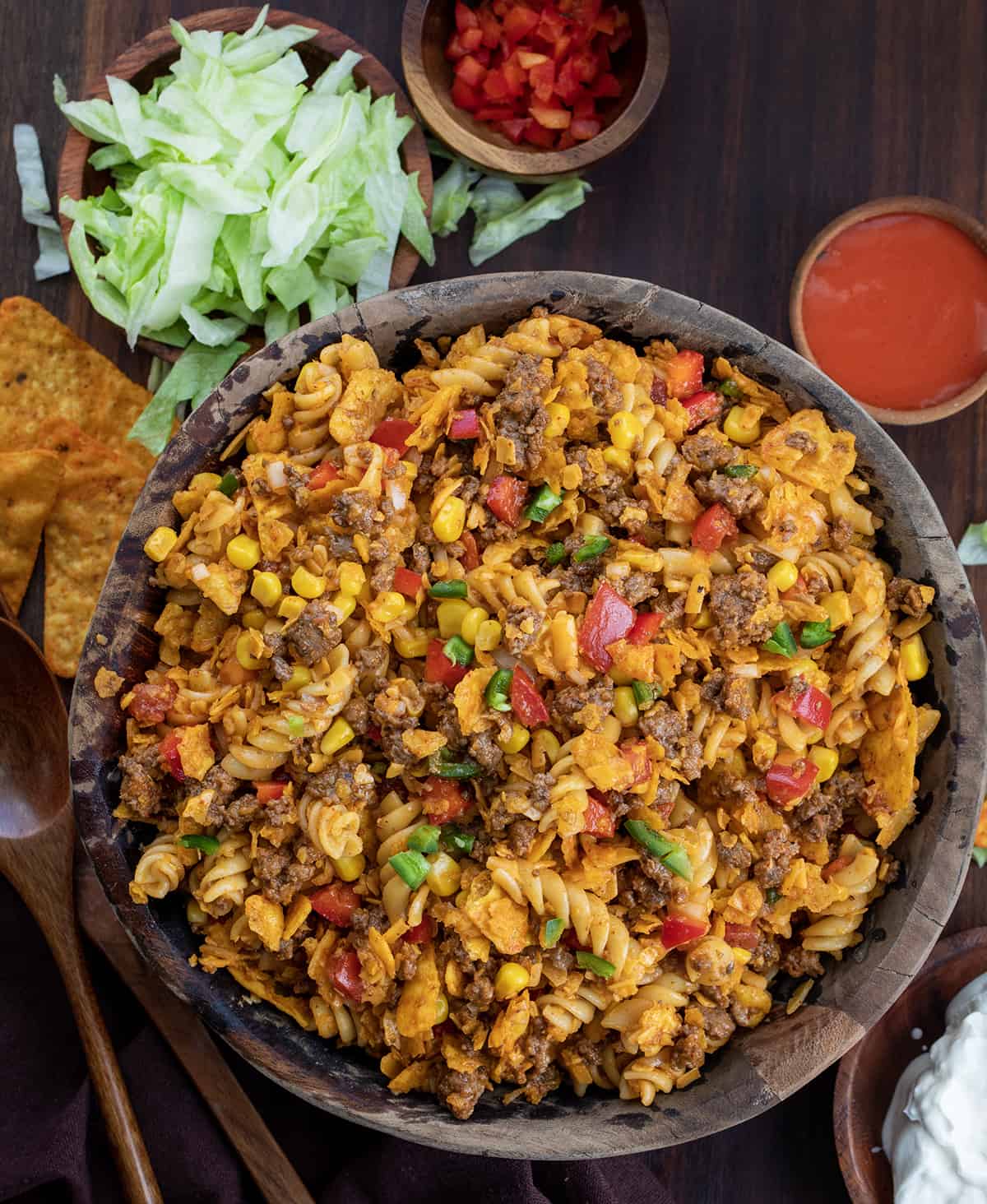 Ingredients & Substitutions
Ground Beef: Meat with higher fat content, such as an 80/20 ratio, is typically preferred when making taco salad as it will better absorb the taco seasoning. However, if you prefer leaner meat, you can still achieve the same effect by adding water to the pan while cooking. You could also substitute ground turkey, ground chicken, or ground pork in the salad.
Taco Seasoning: If you don't have any on hand, make homemade taco seasoning for the most flavor!
Pasta: Rotini pasta, shaped like a corkscrew or spiral, has ridges that are perfect for holding onto the dressing in the pasta salad. However, you could use pasta that you have on hand. Or, make homemade shaped pasta!
Dressing: I prefer homemade Catalina dressing in taco salad. Using French dressing will also work, but it will alter the flavor a bit.
Chips: Adding Nacho Doritos to the taco salad provides a satisfying crunch to the dish while also enhancing the overall flavor of each bite. You can set aside some chips for topping or opt to use tortilla chips instead. If you prefer a salad without chips, you can omit them entirely.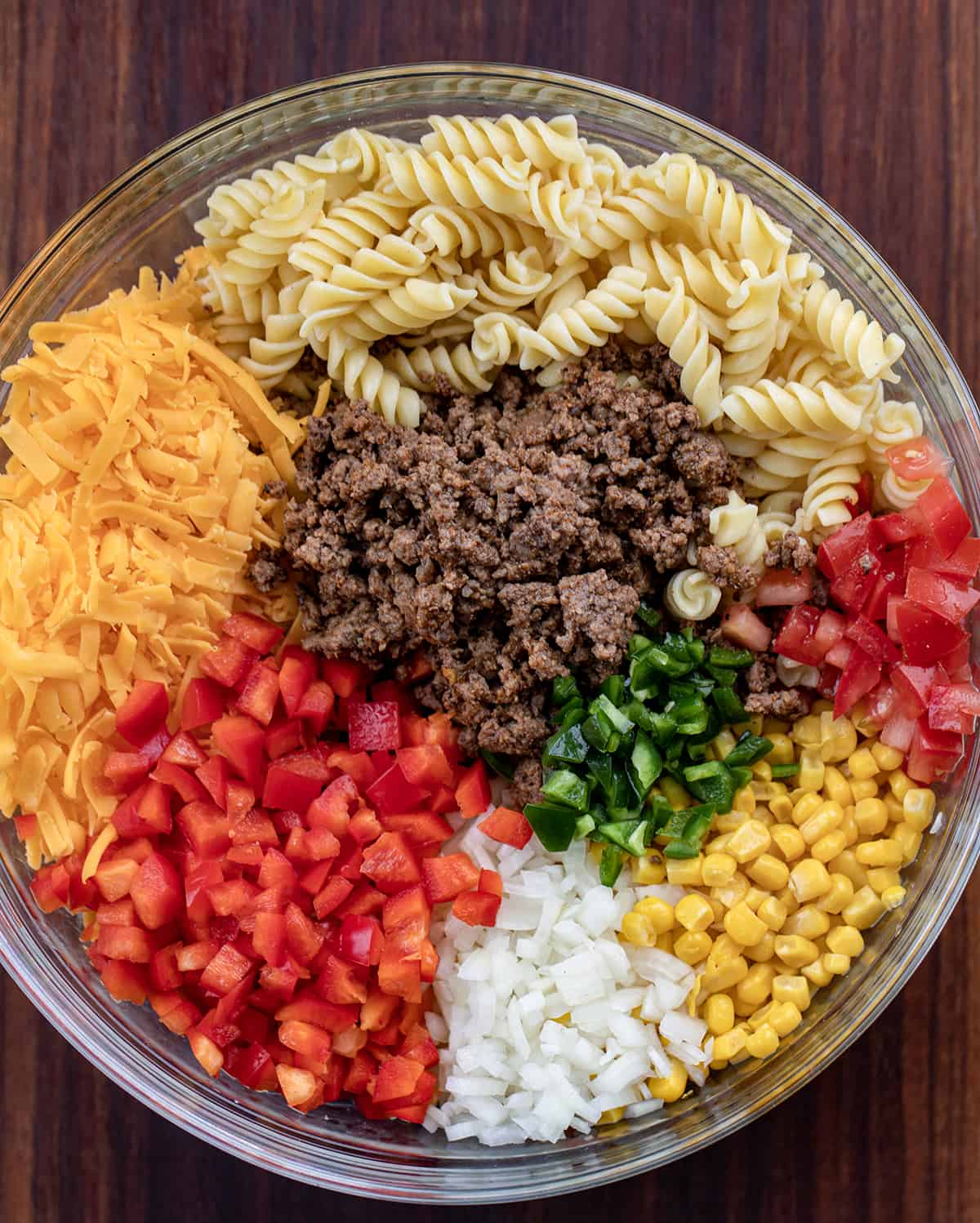 Can I Make This Salad Ahead of Time?
There are ways to get a head start when making this salad and before assembly and serving. First, you can get the seasoned ground beef made and stored in the refrigerator for up to 3-4 days. Vegetables can also be cut in advance and stored in an airtight container for a few days. When ready, add all of the ingredients to a large bowl and serve.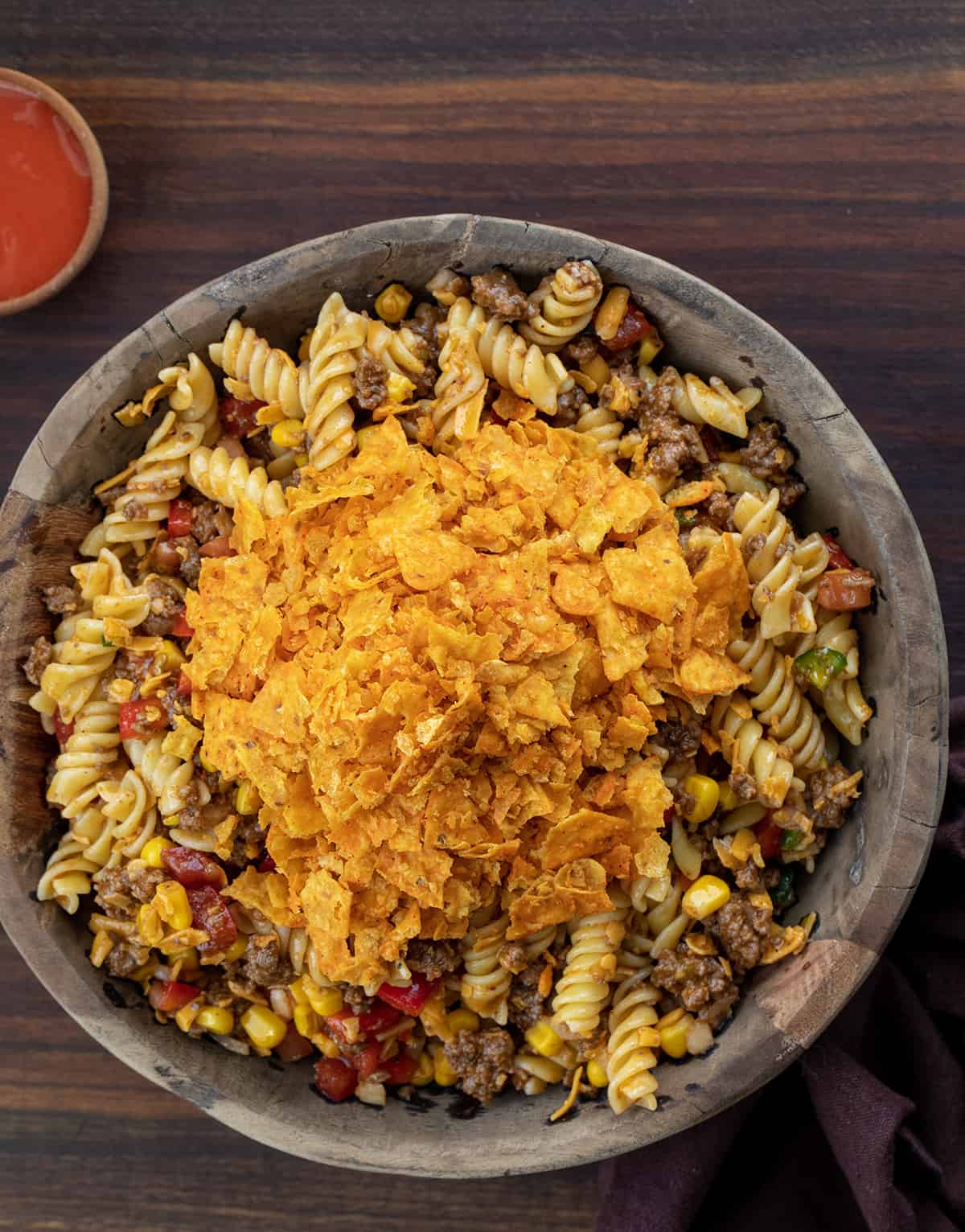 What About the Lettuce?
You may be wondering why I don't include lettuce in the recipe, but rather on it as a garnish. This is a personal preference, as I find lettuce gets soggy and gummy after it has sat in this salad for any longer than an hour. I have found that when you serve it on the side, you can add as much or as little as you would like, and you can add it right before eating so that the lettuce stays crisp and crunchy. It's worth trying if you want to elevate your Taco Salad game!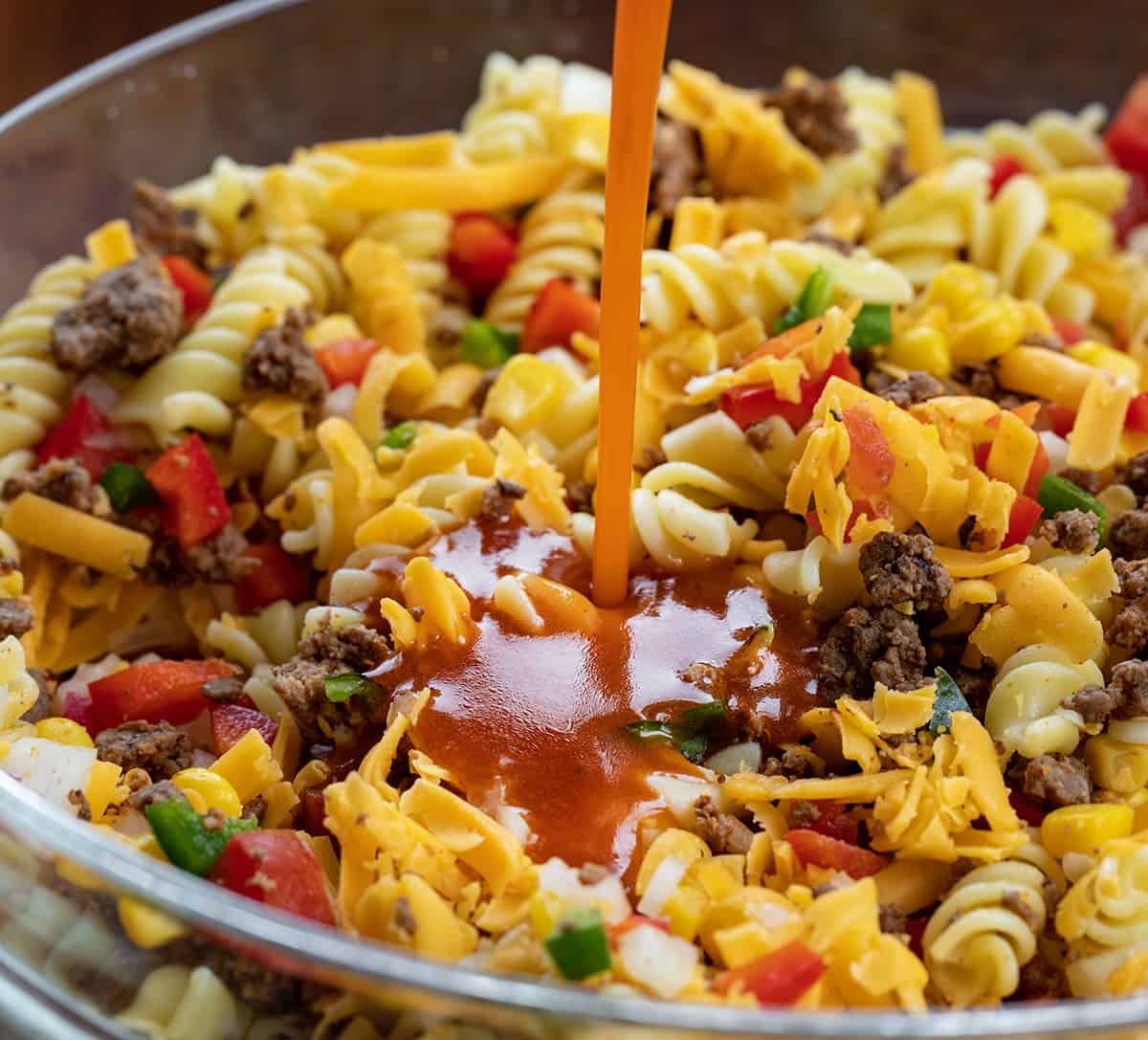 How to Serve Taco Pasta Salad
Besides being loaded with flavor, another great thing about this pasta salad is that it can be served warm, at room temperature, or cold! It is certain to be a hit no matter how it is served. Add a basket of Texas Roadhouse Rolls and a fruit platter to the table if preferred. And, don't forget to give a few more topping or add-in options. Some of my favorites that guests can choose from are:
Black Olives
Black Beans
Extra Jalapenos or pickled jalapenos
Green Pepper
Cilantro
Green Chilis
Taco Sauce
Hot Sauce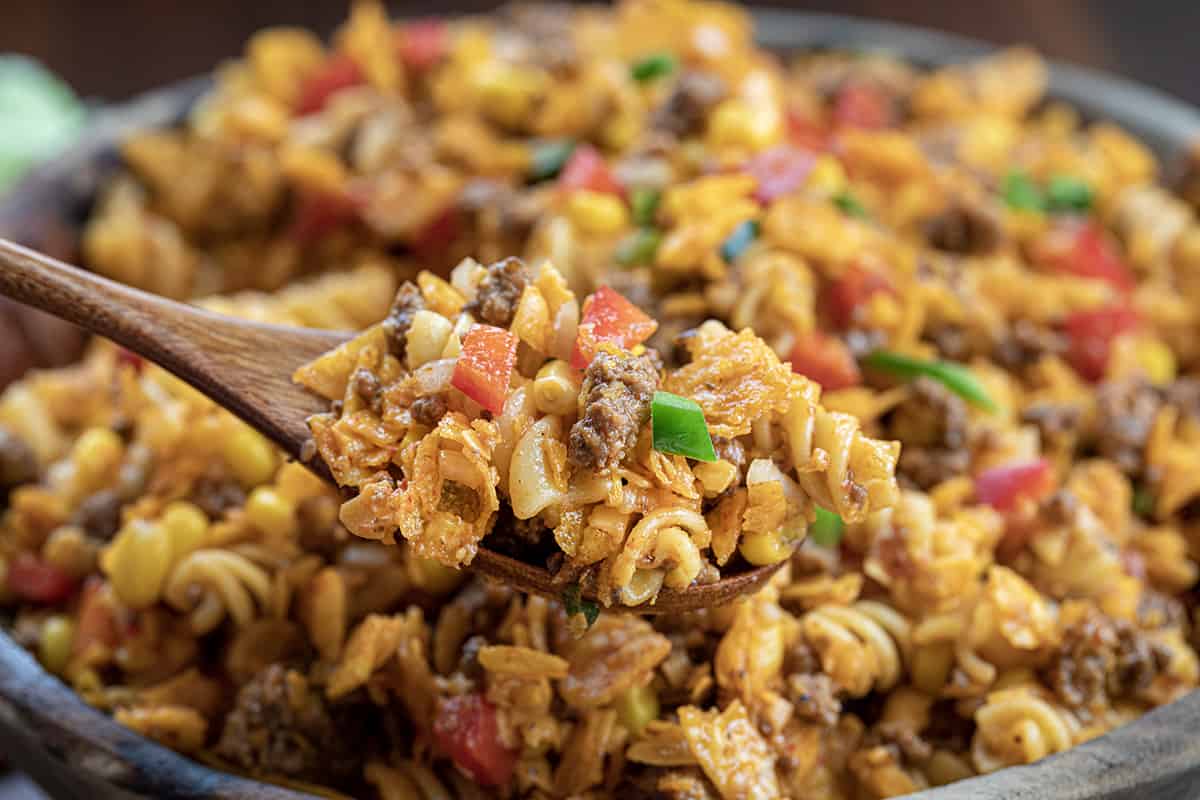 How to Store Taco Pasta Salad
If possible, store the taco pasta salad before adding the dressing and chips. Cover the bowl of salad and store it in the refrigerator for up to 3-4 days. If you already have mixed in the chips and dressing, try to eat the salad within a day or two.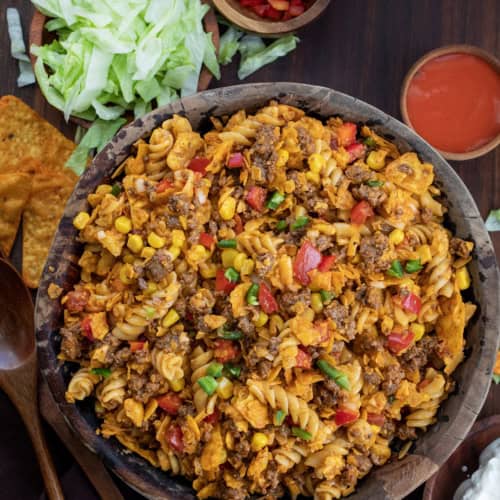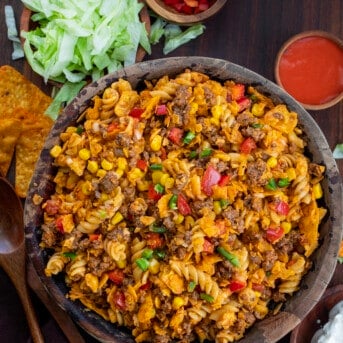 Taco Pasta Salad
Taco Pasta Salad is a delicious and refreshing update on a taco salad, filled with pasta instead of lettuce, but still loaded with all of the classic taco flavors.
Ingredients
1

pound

ground beef

2

tablespoons

taco seasoning

8

ounces

rotini pasta,

cooked al dente according to package instructions

1

medium

jalapeño pepper,

seeded, finely diced

1

medium

Roma tomato,

finely diced

1

can

(15.25 ounces) corn kernels,

drained

½

cup

(74.5 g) red bell pepper,

finely diced

½

cup

(80 g) yellow onion,

diced

2

cups

(226 g) mild cheddar cheese,

shredded

1

bag

(9.25 ounces) Nacho Doritos,

slightly crushed, reserving a few for topping

diced iceberg lettuce,

optional for garnish
Instructions
In a large skillet over medium heat, cook ground beef until no longer pink (8-10 minutes).

Add taco seasoning, stirring to combine. Set the meat aside.

In a large bowl combine cooked pasta, jalapeño pepper, tomatoes, corn, red bell pepper, onion, cheese, taco meat, and Catalina dressing.

When ready to serve, add Doritos, tossing to combine.

Serve garnished with extra Doritos and chopped lettuce (optional).
Did you make this recipe?
You can tag me at @iamhomesteader.
What the Test Kitchen had to say about this recipe: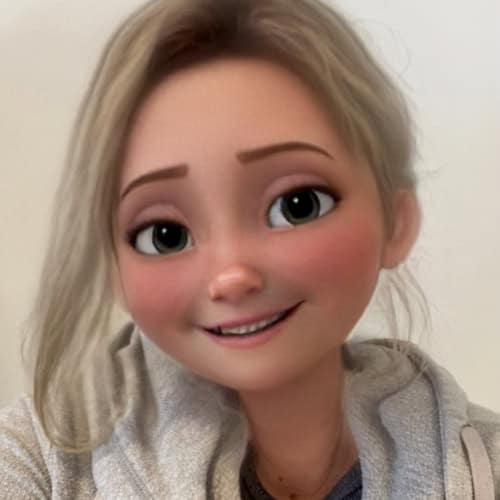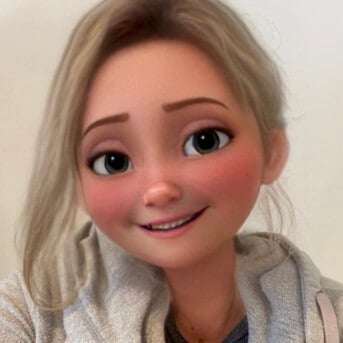 Autumn
This is a summer classic! I'll admit I was a little unsure about the flavor combinations but they really blend well together. This is the perfect backyard BBQ recipe!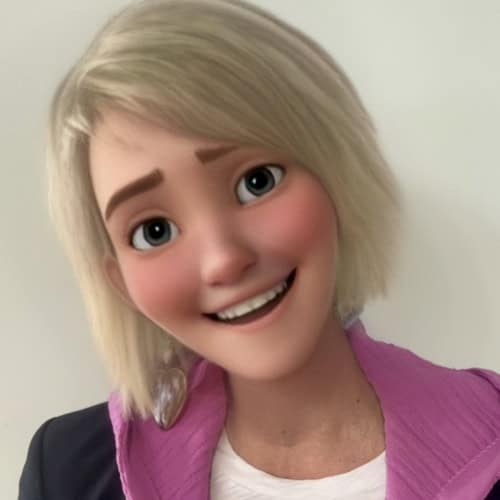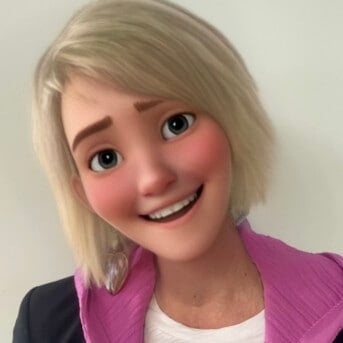 Elizabeth
I love pasta salads, so of course, I was eager to try Taco Pasta Salad. It did not disappoint, having all of the flavors from a more traditional taco salad, but with pasta! And, to make it even better, it was made with homemade Catalina dressing.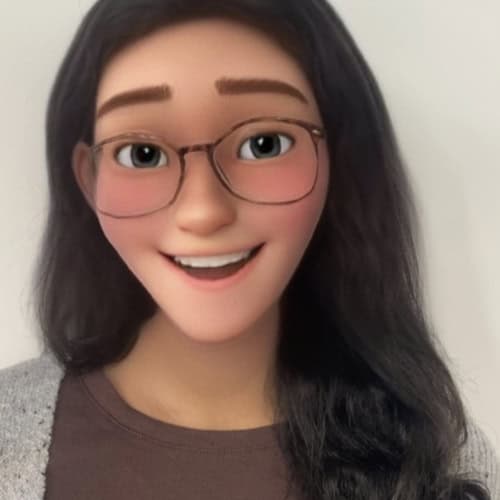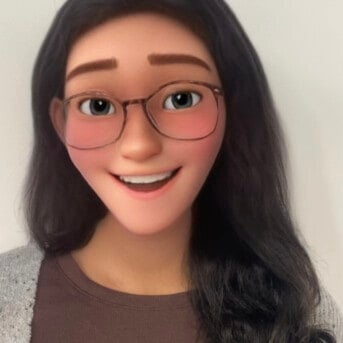 Bella
I was especially interested to try this flavor combo with noodles. The flavor was excellent, which pleasantly surprised me. This is a simple dish that a lot of people will enjoy. The homemade Catalina sauce adds sweetness to this dish.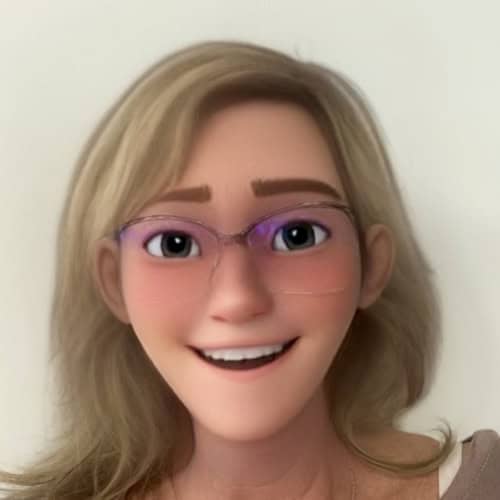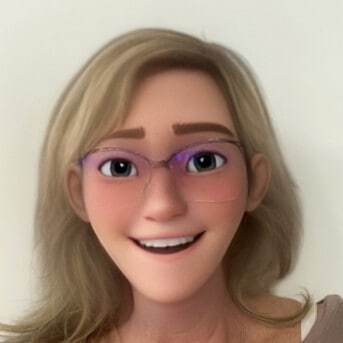 Christine
I love the pasta as opposed to the lettuce in this recipe! The homemade Catalina dressing is not only easy to make from ingredients you already have it home, it tastes sooooo much better than store-bought!!! It does make a big batch, so I would add the Doritos to each serving so they stay crispy if you are not feeding a crowd! YUM!!!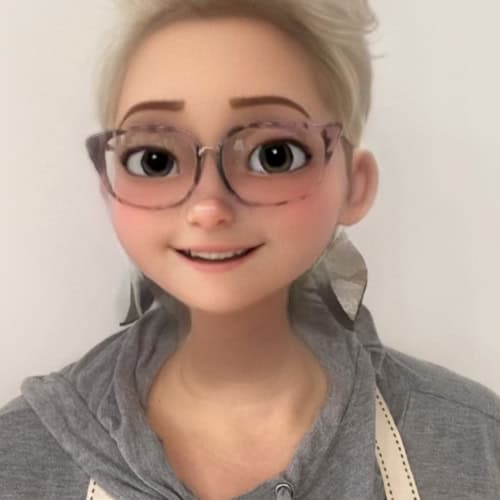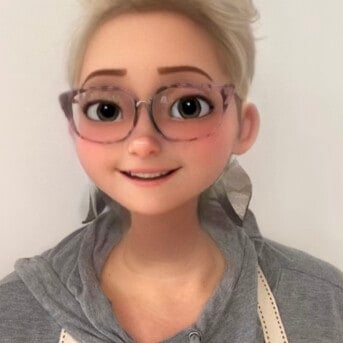 Selena
I love any pasta salad, but the taco pasta salad was just a lovely mix of two of my favorite things. I loved the burst of flavors from the veggies and the crunch of the Doritos. I mean, who doesn't love Doritos in a salad. I would bring this to any get-together for sure!