Beer Mac and Cheese with steak bites is an amazing fall treat.   Perfectly cooked oversized macaron noodles, smothered in a creamy beer cheese sauce and topped with tender and juicy bites of marinated steak.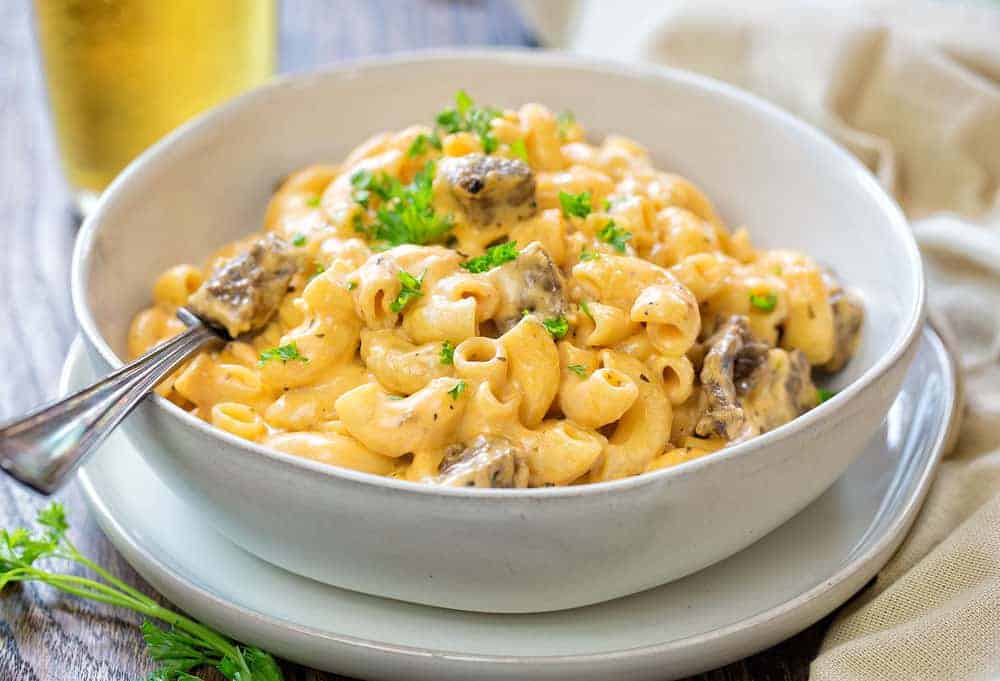 Beer Mac and Cheese with Steak Bites
We just whipped up a huge batch of some our amazing marinated steak bites and were thinking of ways we could use up the leftovers.   Steak and eggs was a natural choice but someone threw out the idea of making it into a cheesy noodle dish.  Fast forward to beer mac and cheese with steak bites.  This was one of the best ideas we have ever had.  Genius. Noodles, cheese, steak, and beer all wrapped up into one amazing dish.
You can use any kind of steak marinade, but this marinade recipe is our favorite.  It is important that the steak is already cooked for this recipe.  Cook to your liking though, this version was originally medium, but cooking it the second time turned it medium well.  Same goes for the beer, you can use any kind of beer.  Pick your favorite.  I prefer a lighter beer so this worked great for us.  If you like IPA's or something hoppier, than switch it up!  You can alter the taste to your preference.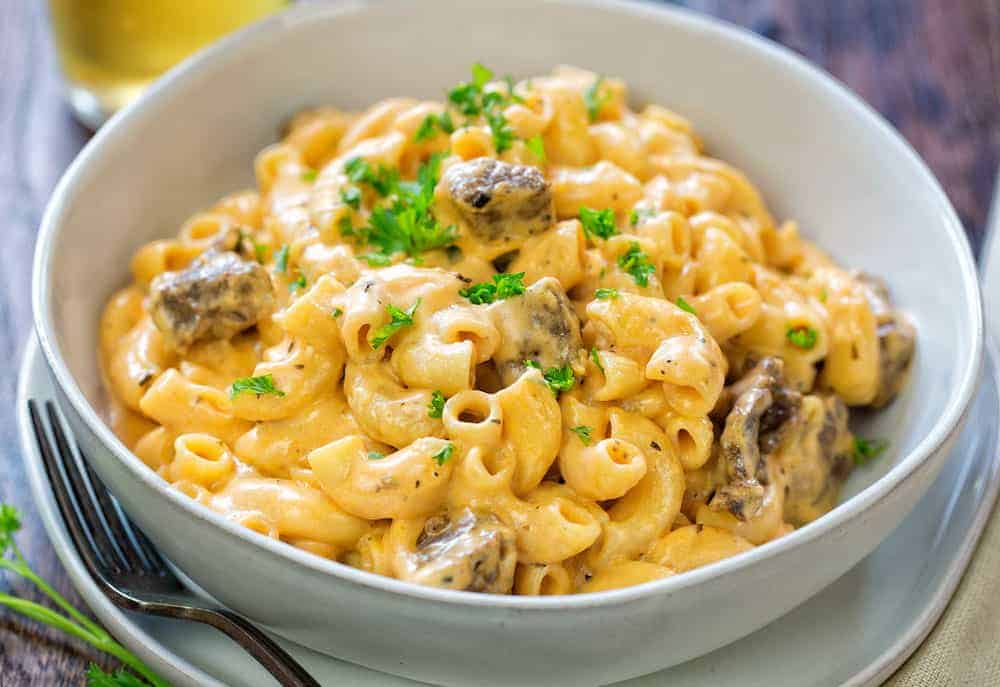 Homemade mac and cheese
I have tried different mac and cheese recipes and for some reason, they always come up too dry.  Baked macaroni and cheese seems like a good idea but I always seem to fall a little short on flavor.  This recipe will not disappoint.  You start with a base of beer and cream cheese.  You make a creamy base before adding in the shredded cheese.  I like to get block cheese and shred it with a cheese grater and then grab a few chunks for myself before throwing it into the pot.  Did I just admit that??  Guilty.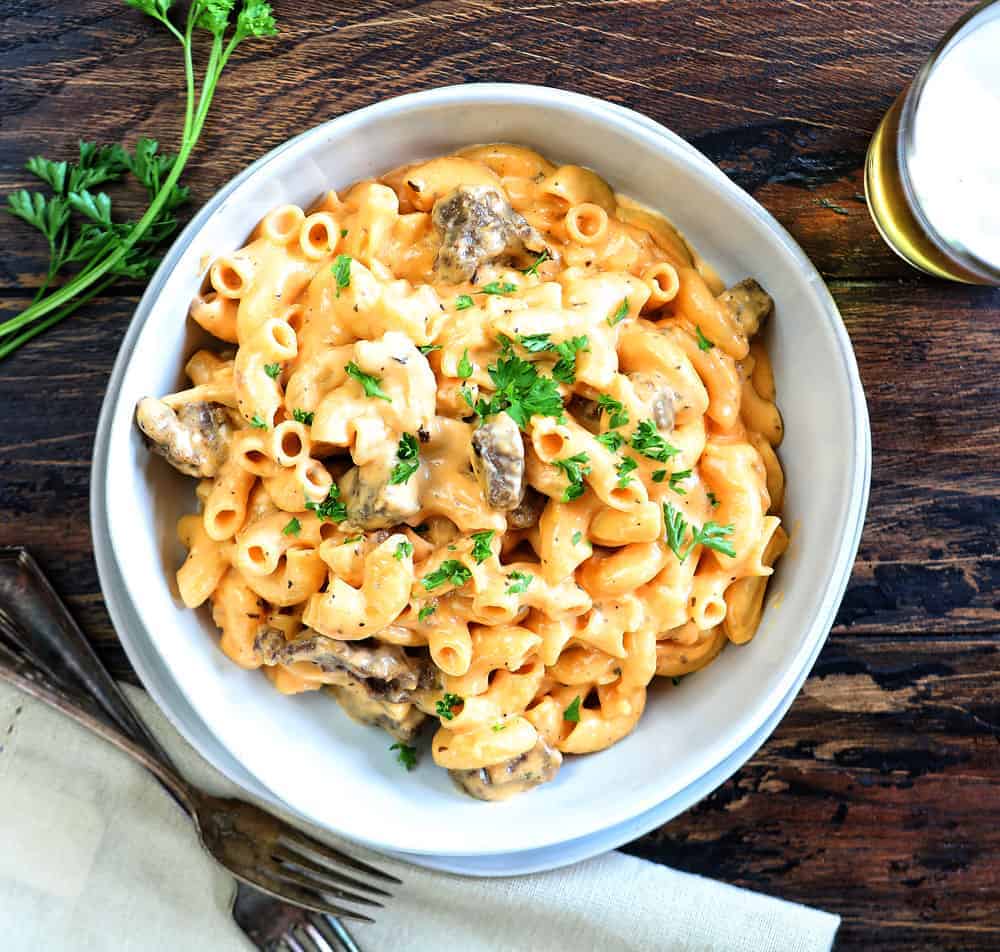 Can you make crockpot mac and cheese?
You can, this recipe will work for the crock pot as well.  You'll add the cooked noodles and the steak bites right at the end though.  Add your beer, cream cheese, and cheddar cheese to the crockpot.  Cook on low for 2-3 hours until fully incorporated and creamy.  THen add in the cooked noodles and steak bites.
Looking for more Pasta Recipes?
DID YOU MAKE BEER MAC AND CHEESE WITH STEAK BITES?
I want to hear about it!  Take a picture and tag me on Instagram or on Facebook.  I would love to see your finished product!  Make sure to tag me @iamhomesteader or hashtag #iamhomesteader, or both!