Chicken Tostadas are an authentic Mexican dish that layer creamy refried beans, juicy rotisserie chicken, avocado, and crisp veggies on top of a warm, crispy corn tortilla.  Every mouthful delivers a burst of flavor that your family devour!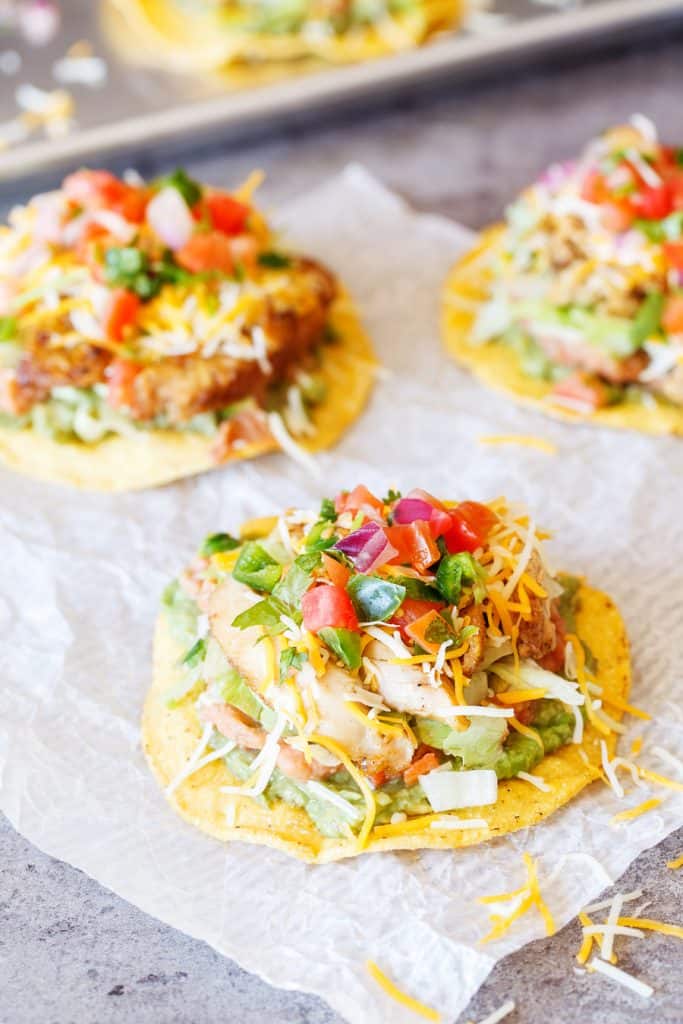 Remember how we were talking about introducing different cuisines to the family? Here's another winner you could use. I personally ate 3 of these Chicken Tostadas in one sitting! I was in love with the crunchy tostada base topped with fresh and colorful toppings and just couldn't stop myself.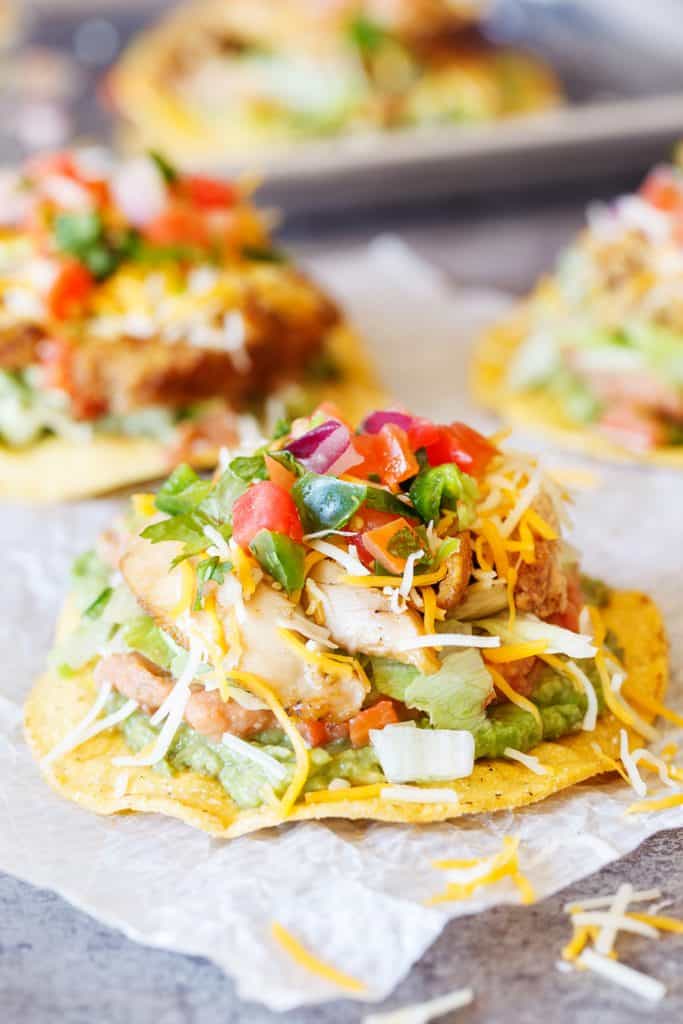 If you're really strapped for time, just put out all the toppings in separate bowls and have everyone assemble their own tostada!  This is one of those meals that you keep eating until you can't anymore, but if you are looking for a pairing look no further.  Chicken Tortilla Casserole is great as a main dish, or Bacon Cheese and Jalapeno Corn Dip is great for snacking until the meal is ready. If you are looking for something a little lighter, try Homemade Pico de Gallo.

MY LATEST VIDEOS
Tips Tricks and Variations
Can I make this a Chicken Tostada Salad?
Why not!  Crunch up the shells and add lots of extra veggies and you are good to go!  If you don't have any shells, don't worry!  You can simply swap them out for taco shells or even tortilla chips!  Add as much or as little crunch as you want, or skip that part altogether!
What else can I add to my Chicken Tostada?
The rules are out the window with this chicken tostada recipe and the sky is the limit!  Jalapenos, black olives, taco sauce, queso…you name it!  Pile it high and enjoy the crispy, creamy goodness of this amazing quick and easy Mexican dish!
Photography by The PKP Way.