Corn Soup is a perfect blend of summer herbs and vegetables.  The fresh from the garden (or field) sweet corn is complemented by a vegetable medley like no other.  Fresh leeks, potatoes, basil, chives and juicy tomatoes, pureed and topped with a dollop of Greek yogurt to perfectly round out this dish.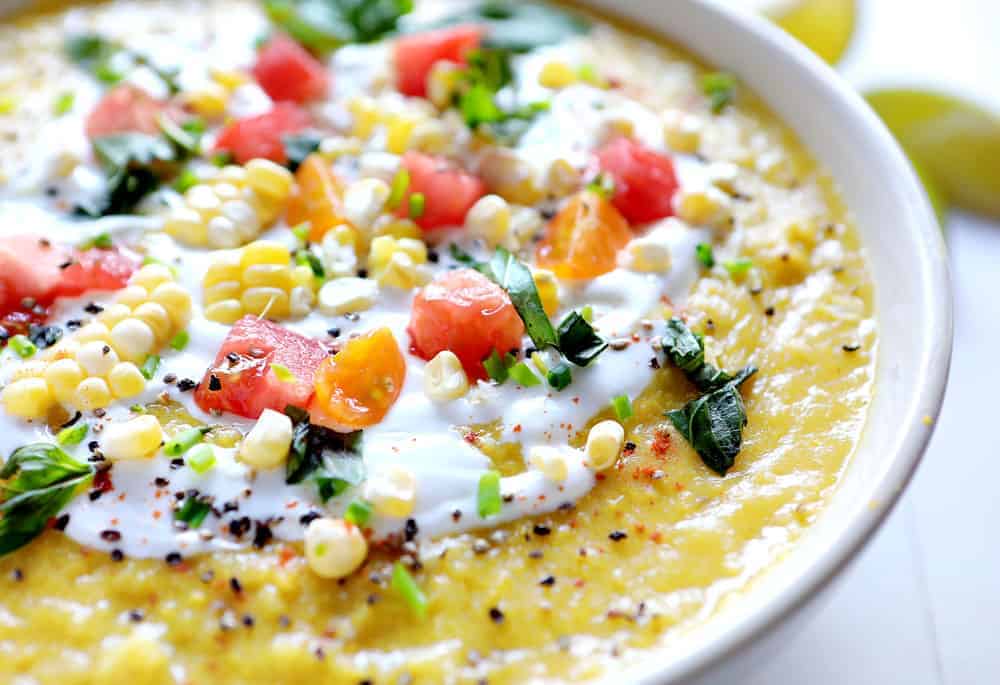 Corn Soup
If you are like me, you love sweet corn.  If you don't love sweet corn we need to re-evaluate this friendship.  I try not to mess with a good thing, and corn on the cob is one of my all time favorites.  However, I did mess with it this one time.  I am here to tell you that corn on the cob lovers will love this soup too.  The cornerstone ingredient in this soup is corn.  The remaining ingredients on the list are some of my all-time favorite summer flavors.  Who am I kidding?  Let's just say all-time favorites, period.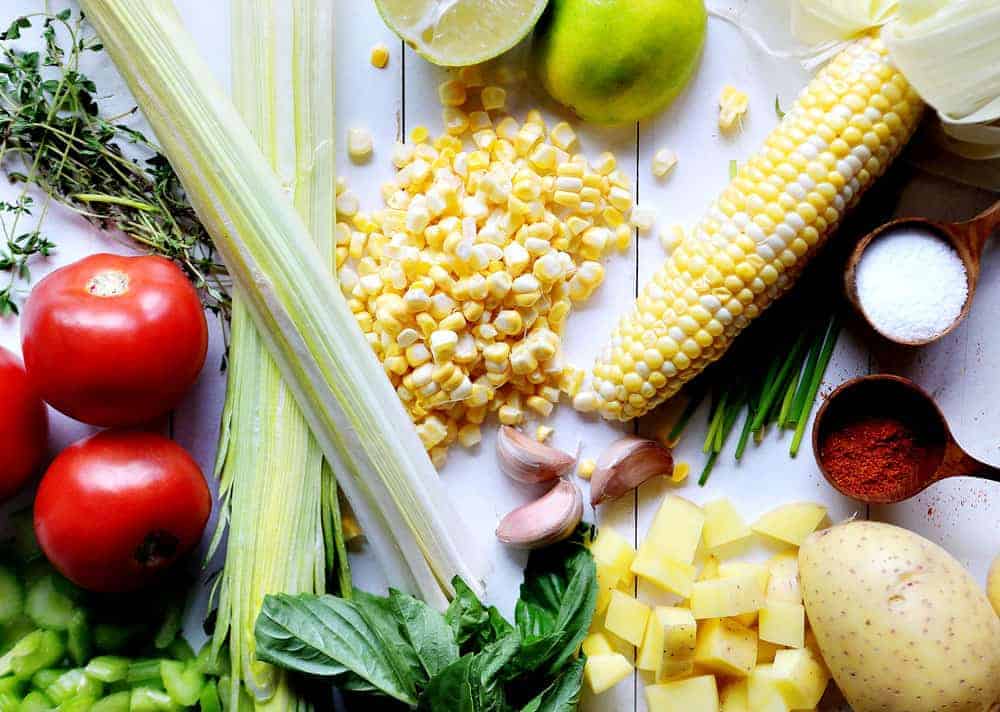 MY LATEST VIDEOS
Since we grow our own garden, we typically have most of this ready for picking.  I just love that I can pluck these items out of my garden and have dinner ready in a few short minutes.  Most of the work in this soup is in the chopping, the rest is in the waiting.  Almost everything is chopped up and throw into a pot for boiling.  The corn kernels are cut from the ear before cooking.  Here's a tip that I learned while making this.  Fresh corn kernels, cut from the ear, travel farther and faster than the cooked version.  Put the large end of the ear inside of a large bowl with tall walls.  Cut the corn at a slight angle and everything falls down.  Any other method and you'll need a few extra ears of corn and a strong vacuum.
This recipe calls for Leeks as well.  I haven't spent much time cooking with leeks, but I really like them.  They are similar to a very mild onion.  They give the soup a sort of tangy flavor.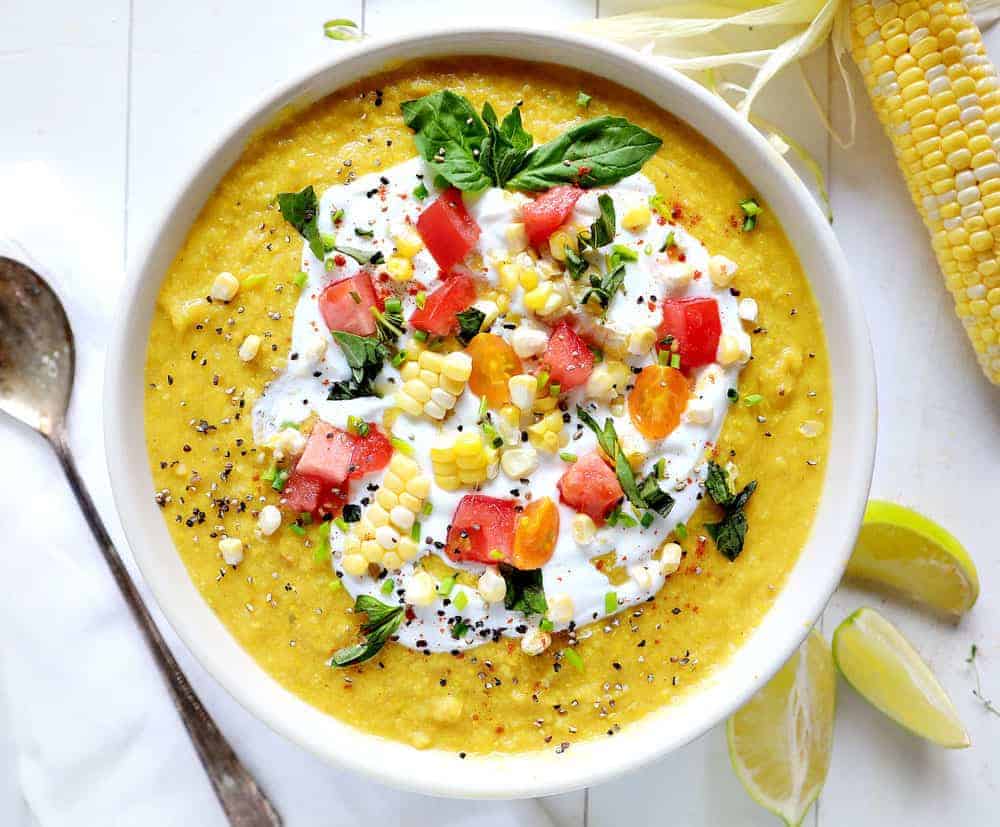 Tips Tricks and Variations
Can this Corn Soup Recipe be dairy free?
Yes, the Greek yogurt is a nice touch but not absolutely necessary.  Additionally, you could swap the butter out for some olive oil or coconut oil.
Can this Corn Soup be Vegetarian?
Yes, you will need to use vegetable broth instead of chicken broth.
Can you adjust the texture of this Corn Soup Recipe?
Yes, the longer you use the emulsifier, the thinner your soup will be.  I like mine with a little texture to it so I left it a little thick.  If you want a thinner base, you can emulsify a little longer, or even use a cheesecloth and strain out the bigger pieces.
Other Soup Recipes
Some people only eat soup when they are cold.  I love soup year round so I tend to stock pile the recipes.  Here are a few of my favorites!
Side Note:  if you are going to make any of these soups, you will also want to print this recipe for simple, no yeast breadsticks.
Tools used in making Corn Soup
Immersion Blender:  I love to make soups, and having a good emulsifier handy is a great asset.  Here one that I love!
Did you make Corn Soup?
I want to hear about it!  Take a picture and tag me on Instagram or on Facebook.  I would love to see your finished product!  Make sure to tag me @iamhomesteader or hashtag #iamhomesteader, or both!