These deviled eggs make beautiful appetizers and are always a crowd pleaser! Keep a close eye on those ingredients… I added one thing that no one else does… but Grandma taught me and she knows best!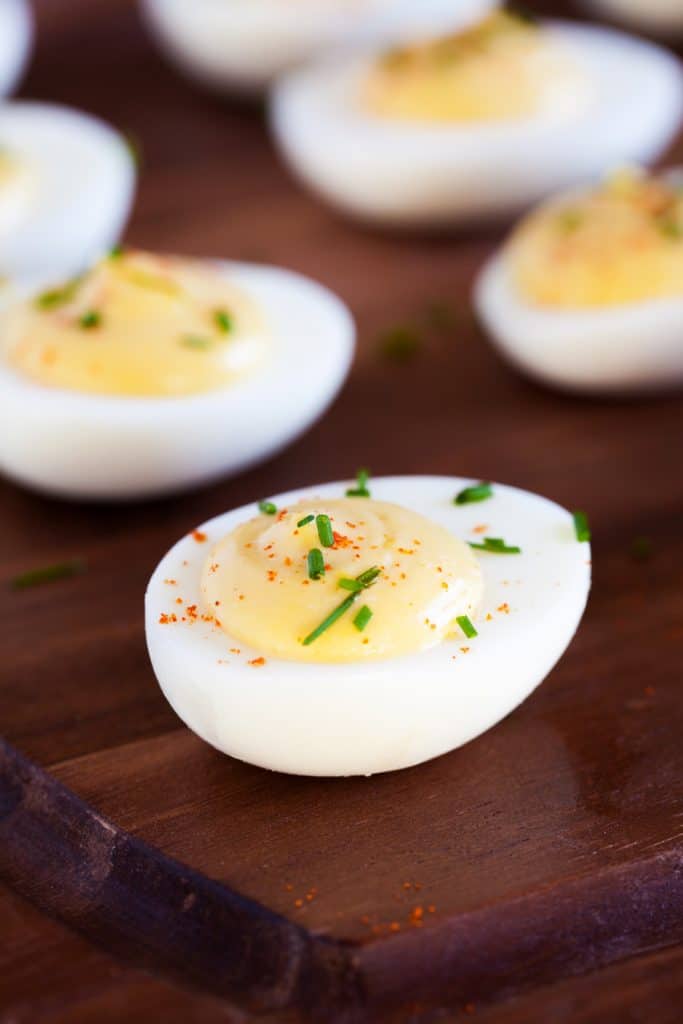 Deviled Eggs
The perfect appetizers are impressive, satisfying, and easy to throw together when your time is limited.  If you have ever been to a party where Deviled Eggs are served.  You know they are always the first to go.  We add something a little special to these to make them even more mouth-watering.  Did you catch that secret ingredient? SUGAR! I only have 1/2 a teaspoon in there, but I have added up to 2 teaspoons depending on the situation. Definitely, play with your mix and make it perfect for you!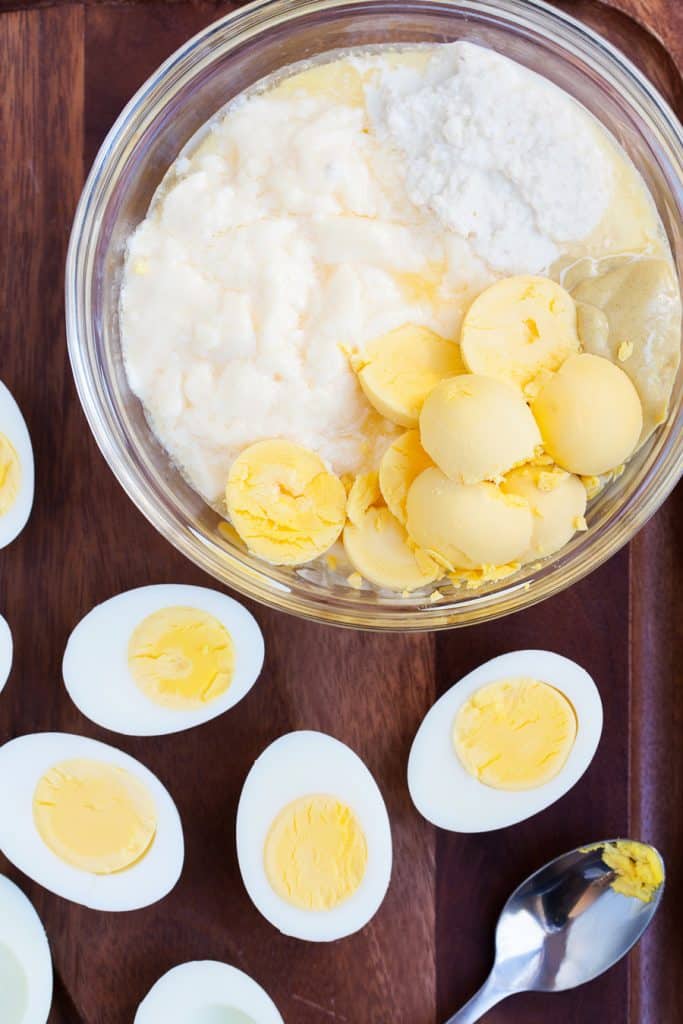 MY LATEST VIDEOS
Love deviled eggs, but hate the process of getting the eggs ready?  For easy-to-peel hard-boiled eggs, follow tips from The PKP Way and boil the eggs in an alkaline environment. Then, drop the hard-boiled eggs in an ice bath and peel. Voila! Lovely, crater-free deviled eggs.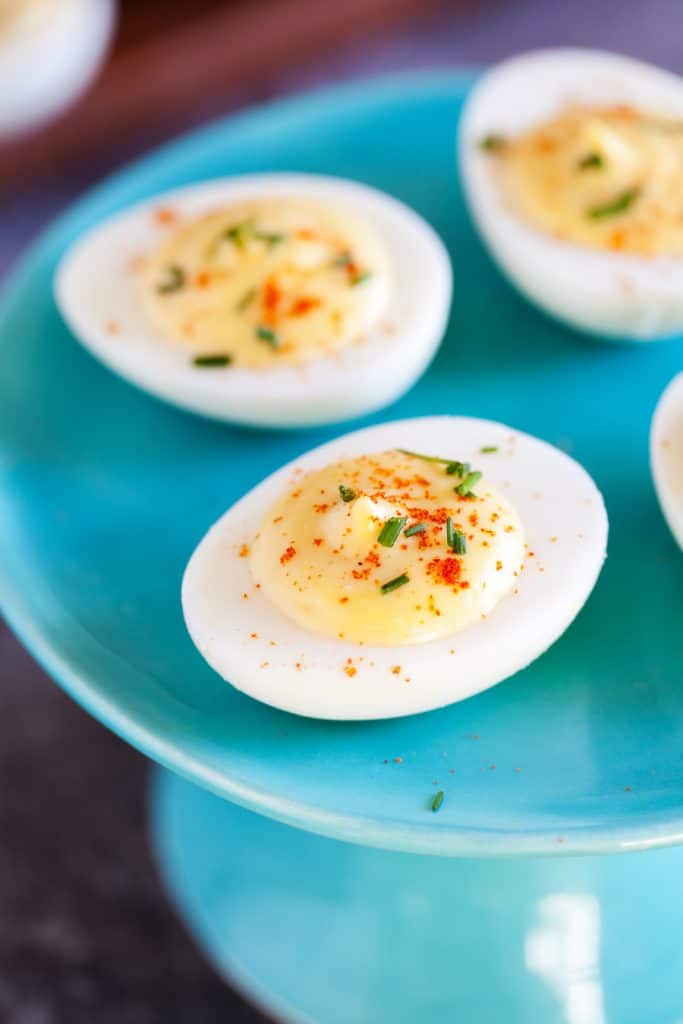 Recipe inspired from and Photography by The PKP Way