Make chicken interesting again with Maple Mustard Chicken and Potatoes.   The sweetness of the maple compliments the savory chicken and potatoes for a flavor medley that you will love!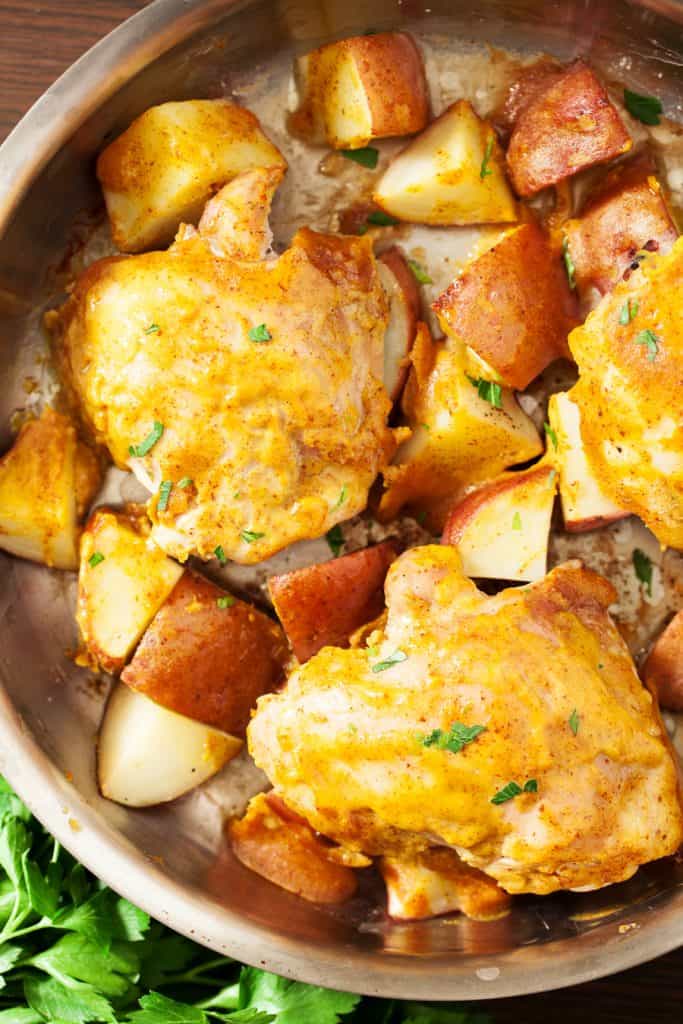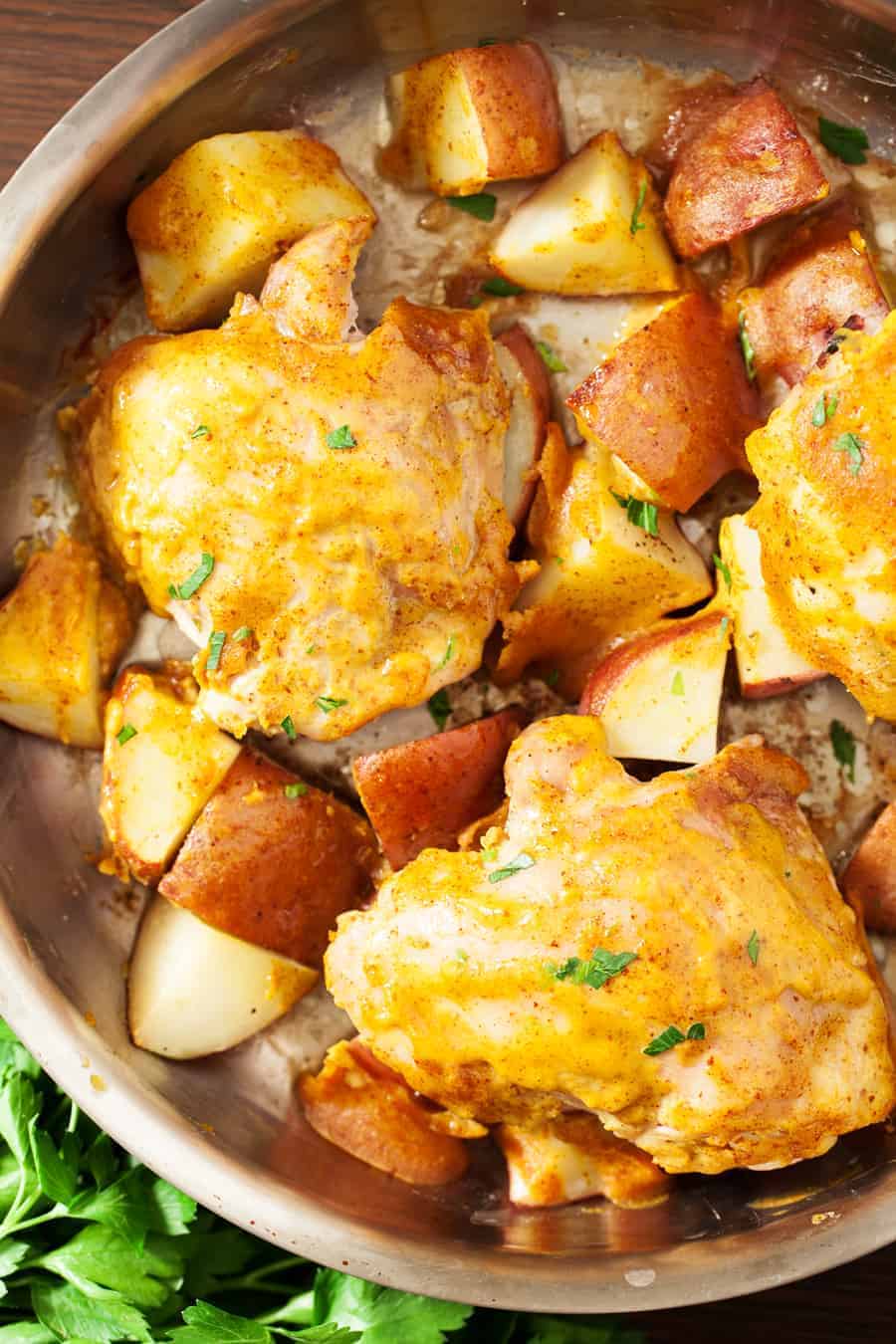 Maple Mustard Chicken and Potatoes
An entree and side dish cooked in one pan, this sweet and tangy chicken dinner will leave little to be desired. Using skinless chicken thighs allows you to skip the skin browning step over the stove, while also creating a guilt-free, mess-free dinner.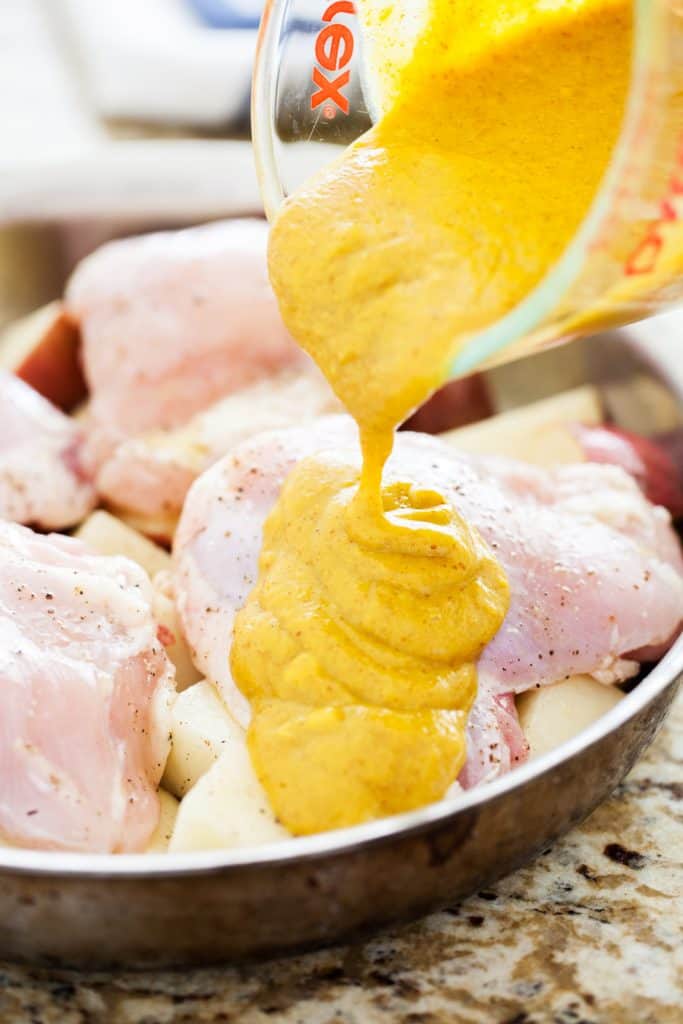 MY LATEST VIDEOS
MY LATEST VIDEOS
This recipe can be made ahead of time.  Mix the sauce ingredients together and then throw the chicken in.  Giving the chicken a little extra time to marinate will only add more of a flavor punch to this meal.  Serve this up with a side of Browned Butter Brussel Sprouts for a big winning finish!
Tips Tricks and Variations
Can I use White Meat in Maple Mustard Chicken
Yes, you can.  A better question might be why do I use dark meat?  One, it is less expensive.   Markets upsell chicken breasts because of their popularity, chicken thighs, due to no fault of thier own are less popular.  Its ok, let's keep the price down and keep the secret between us, deal?  Two, chicken thighs have a lot of potential for other recipes and pack a huge amount of intense, rich flavor.  I honestly don't know why more people don't give them a try!  Some people claim they are less juicy than a chicken breast.  Which can be a little true, but when you are serving it up in a sauce like this, you are adding back in moisture to the dish.  Trust me, you'll love it.
Adapted from Diethood. Photography by The PKP Way.
Did you make Maple Mustard Chicken and Potatoes?
I want to hear about it!  Take a picture and tag me on Instagram or on Facebook.  I would love to see your finished product!  Make sure to tag me @iamhomesteader or hashtag #iamhomesteader, or both!