Smothered in a garlicky, buttery wine sauce, Shrimp Scampi is sure to be a tasty appetizer for any occasion. It may sound fancy, but it is so easy to make! If you love shrimp, try my Cajun Shrimp and Sausage Pasta!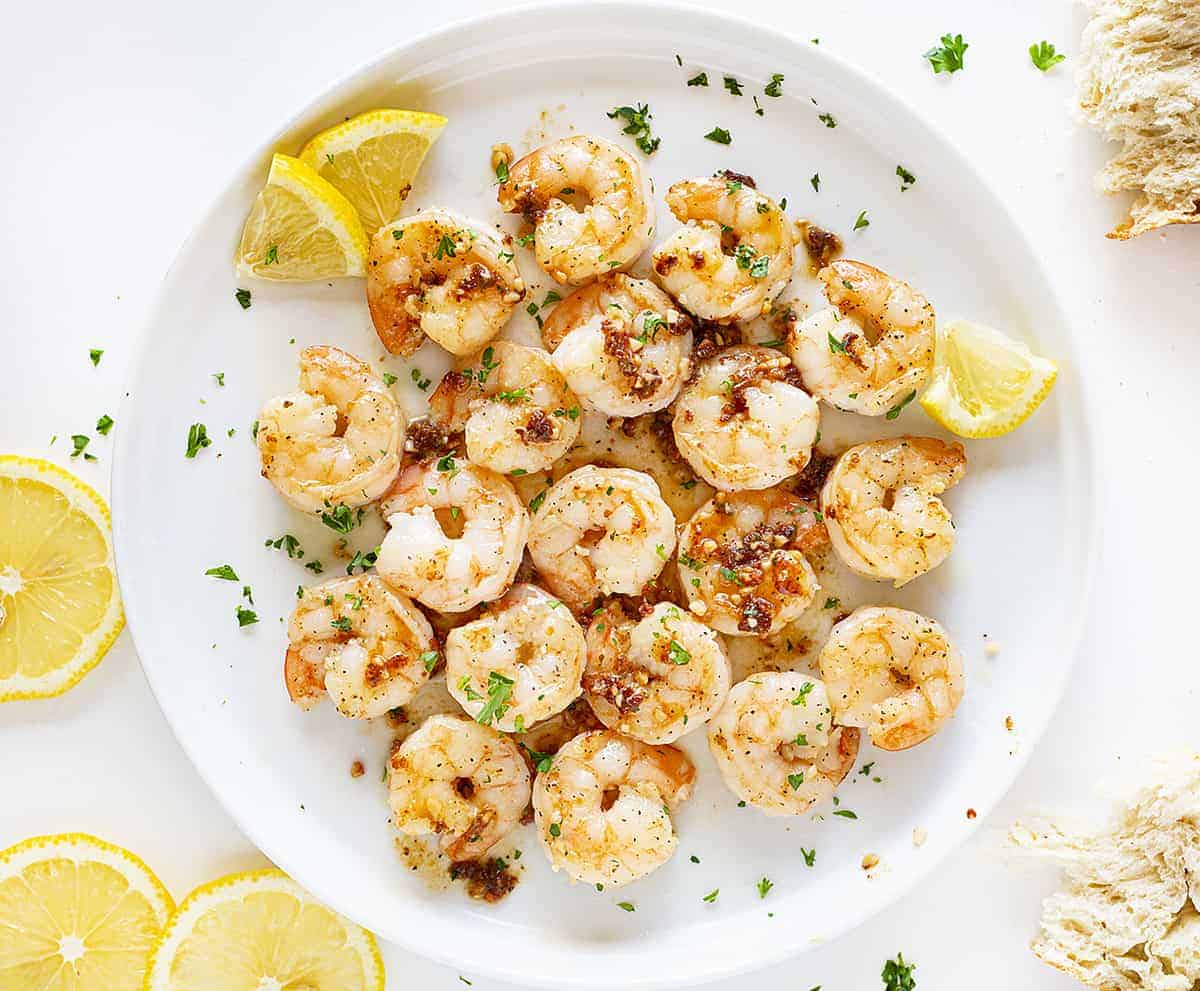 Shrimp Scampi
Shrimp Scampi Day is celebrated each year on April 29th! Yes, it deserves its own day, but why wait until April to make this easy appetizer? The name, shrimp scampi, doesn't really make sense since scampi are really lobster-type crustaceans. But, I am not here to get into renaming this delicious side dish or appetizer–just how to make it!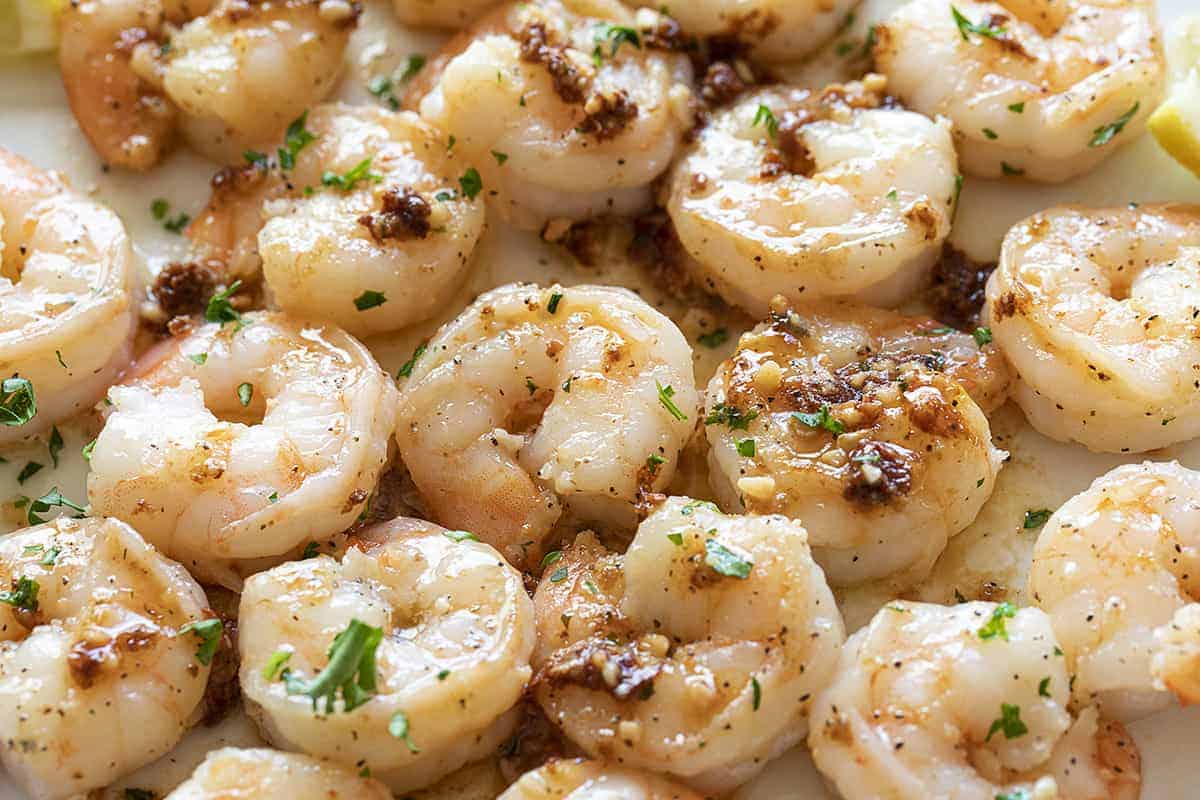 Shrimp Scampi Recipe
With a combination of shrimp, butter, garlic, and vermouth, what could go wrong with this recipe? With just a few ingredients, you can have a lovely appetizer any day of the year! And, just wait until you add linguini to this recipe. I made a Shrimp Scampi Linguini that takes Shrimp Scampi from an appetizer to a meal! My mouth is watering just thinking about it…
How to Peel and Devein Shrimp
If you are buying fresh shrimp, it is up to you if you decide to devein the shrimp. You need to peel it, of course, but deveining is actually based on looks, not any other reason. To peel the shrimp, start underneath. It is up to you to leave the tail on or off. To devein, make a slit (not too deep) along the back of the shrimp, pulling out the black vein with the tip of a knife. It's really not as intimidating as it would seem. So, if already peeled and deveined shrimp are not an option for you, don't skip on the recipe–try the fresh stuff!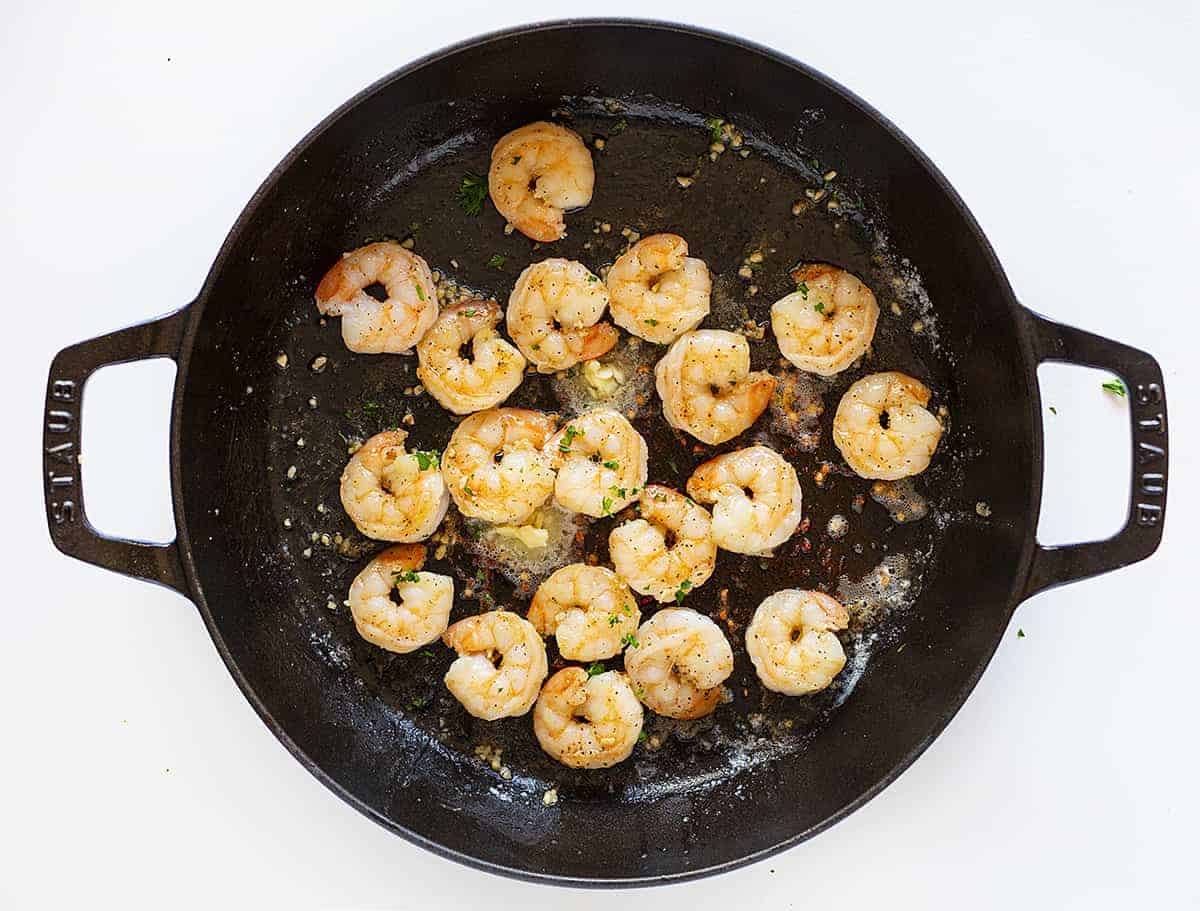 How to Make Shrimp Scampi
There is no reason to go to a restaurant for Shrimp Scampi when you can make it so easily at home! To make it, start with spreading out your thawed and dried shrimp on a paper plate. Season with salt and pepper.
In a large skillet, heat the butter over medium heat.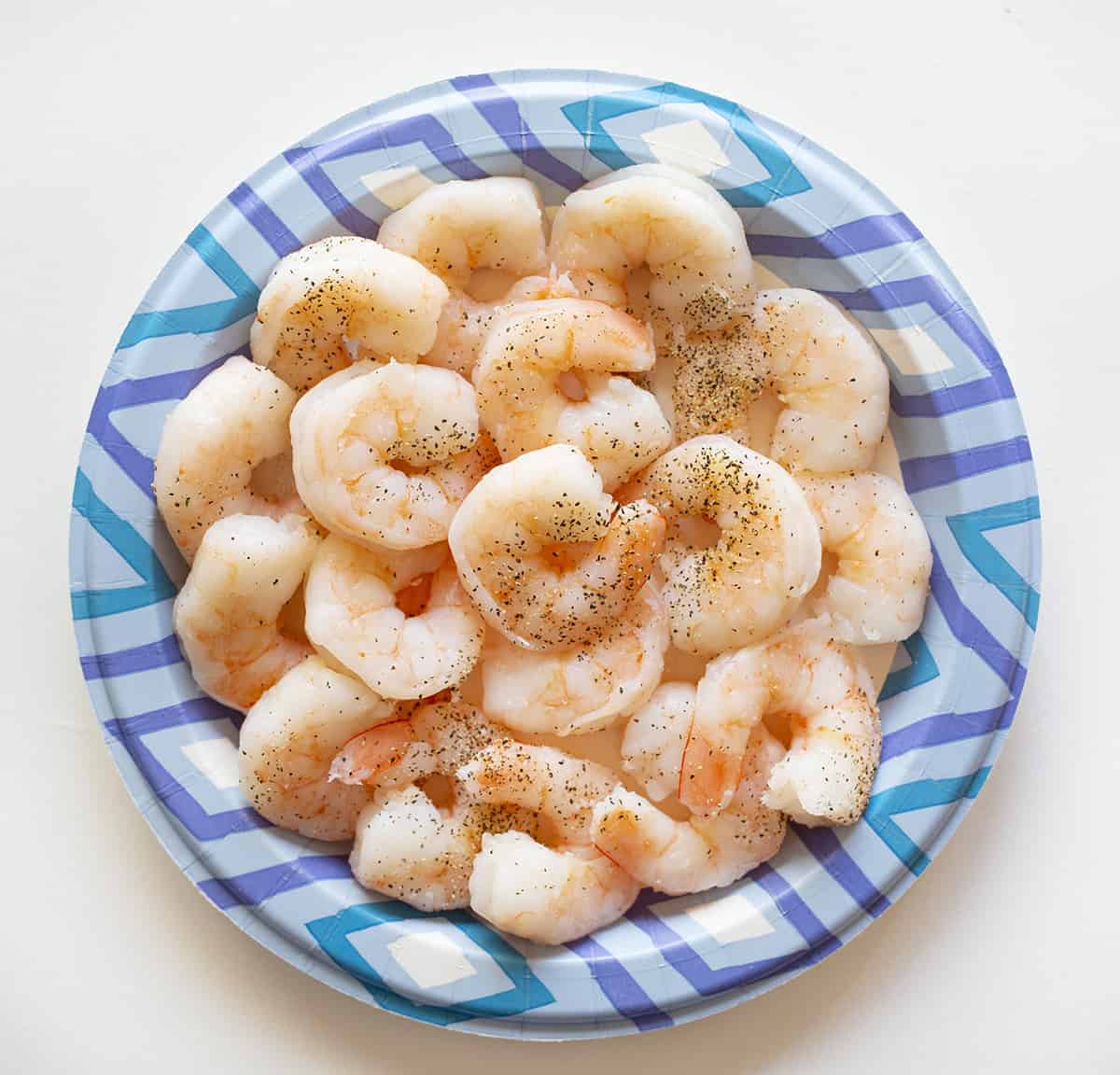 Flip over a paper plate of shrimp into the skillet, aiming to get all the shrimp in the skillet at once😀. If you use a super classy paper plate (ha) it is really easy to flip the shrimp over into the pan and have them connect with heat all at the same time.
Cook the shrimp for about a minute.
Add the garlic and cook for 1 more minute.
Flip the shrimp and cook them on the other side for about 2 minutes.
Put the shrimp in a bowl and set it aside.
In the same skillet, add the vermouth (make sure it is dry vermouth) and the lemon juice. Boil to thicken it up a bit, finally adding the parsley.
Pour the sauce over your cooked shrimp, tossing it all together and serve.

What to Serve with Shrimp Scampi
Shrimp Scampi is more of an appetizer than a main course but adding a leafy salad and some breadsticks to it could make it more of a meal. Try it with my Wedge Salad and Homemade Breadsticks. Roasted Parmesan Green Beans and Garlic Roasted Asparagus are a couple of other options that would pair well with Shrimp Scampi.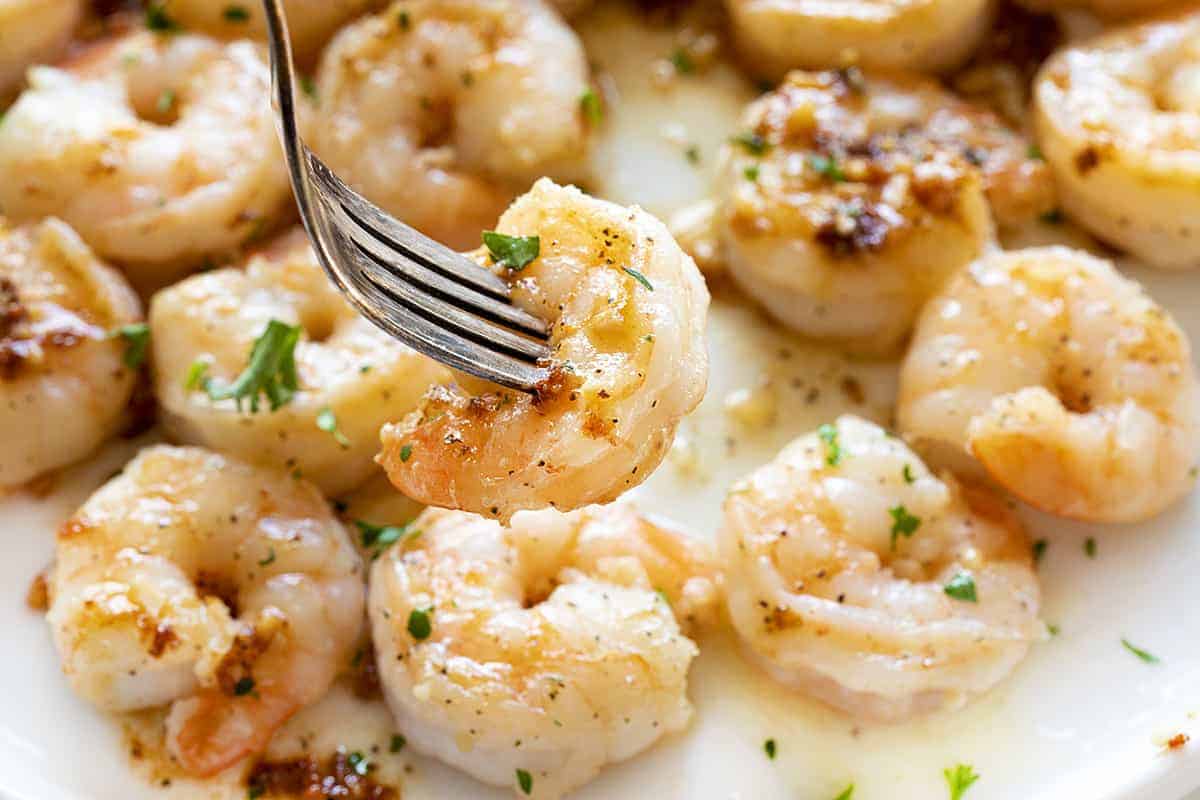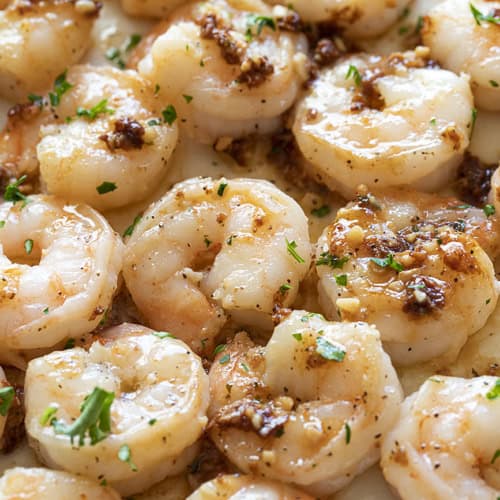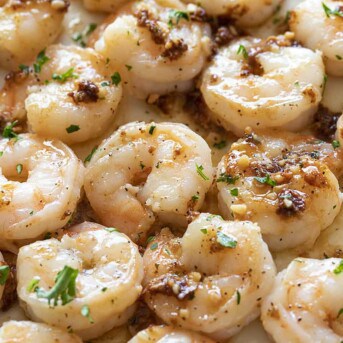 Shrimp Scampi
Tossed in a buttery garlic wine sauce, Shrimp Scampi is an easy to make appetizer that is ready to serve in about 10 minutes!
Ingredients
1

pound

jumbo shrimp,

shelled and deveined

½

teaspoon

Kosher salt

¼

teaspoon

freshly ground black pepper

2

tablespoons

unsalted butter

2

teaspoons

garlic,

minced

¼

cup

dry white vermouth

(can also use white wine)

2

tablespoons

lemon juice,

freshly squeezed

2

teaspoons

finely chopped flat-leaf parsley leaves
Instructions
Pat shrimp dry and arrange evenly on a paper plate. Season with salt and pepper.

Heat butter in a large skillet over medium heat.

Quickly invert the plate of shrimp over the skillet so the shrimp fall into the pan all at once.

Cook the shrimp, without disturbing them, for 1 minute.

Add garlic to the pan and cook for 1 additional minute. Flip the shrimp and cook for 2 additional minutes

Transfer the shrimp to a bowl and set aside.

In the same skillet, add vermouth and lemon juice. Boil until slightly thickened, scraping up any browned bits from the bottom of the pan.

Add parsley and stir to combine.

Pour the sauce over the shrimp and toss to combine.
Did you make this recipe?
You can tag me at @iamhomesteader.