Impress everyone, even yourself, by making this homemade Sourdough Pasta. Using your sourdough starter, flour, and eggs, you can have freshly made pasta to use in all your pasta recipes! Try it with the classic Spaghetti with Meatballs recipe!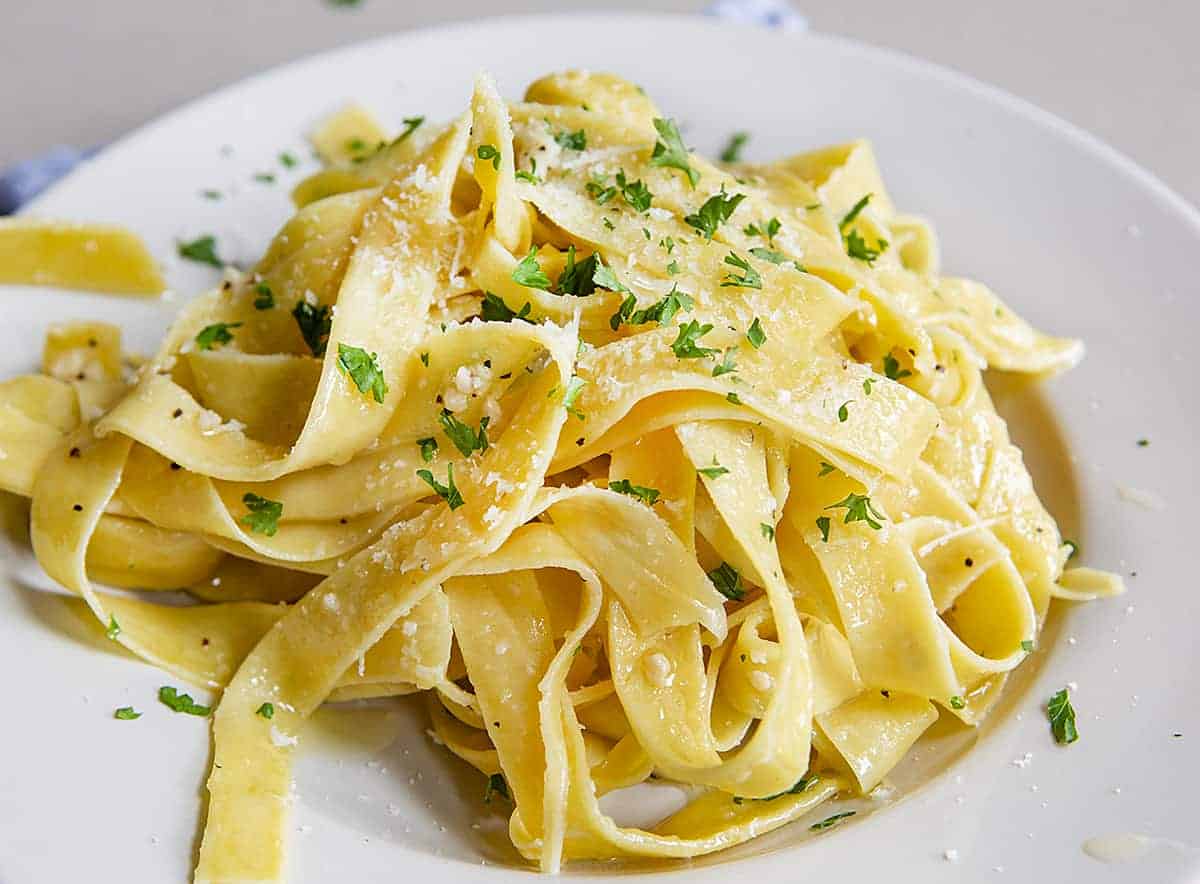 Sourdough Pasta
As soon as I perfected my sourdough starter recipe, I have been on a sourdough kick, from Sourdough Bread to Easy Sourdough Brownies! So, why stop there? I had made homemade pasta before and loved it. A perk about this recipe is that this sourdough pasta recipe is made with just three ingredients and went really smoothly! Plus, you can create any shape of noodles you want to with this recipe.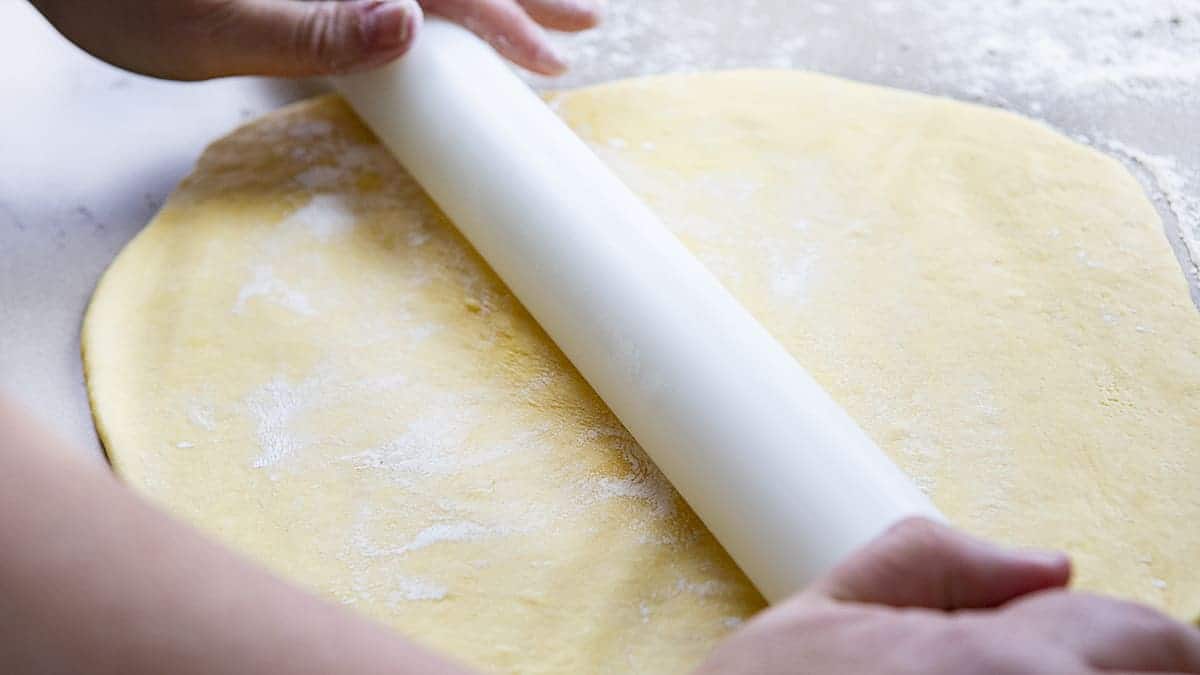 Sourdough Pasta Recipe
Who knew that with just three ingredients you could have homemade pasta? I have made pasta before in my Five Cheese Ravioli recipe, but it required double the ingredients and a special attachment! As I mentioned, once you get that sourdough starter down, recipe options are endless! And, in this pasta recipe, you can use discard or fed starter.

Sourdough Pasta Dough
The toughest thing about making sourdough pasta is the rolling of the dough. Save your upper body/arms workout day to when you are making this. You will be glad you did since it will definitely work your muscles! Besides that, this recipe is easy to get together and use in any recipe that calls for pasta. Plus, you can make the noodles as wide or as thin as you prefer.
To make the pasta, get out your stand mixer and combine the sourdough starter, flour, and eggs into the bowl of the mixer. Using the dough hook attachment, mix on low until the dough forms into a ball. Cover the dough with plastic wrap to let it rest for about 30 minutes. You can actually let this rest overnight if you are not ready to make the noodles right away.
You can make this without a stand mixer, a little elbow grease goes a long way. 🙂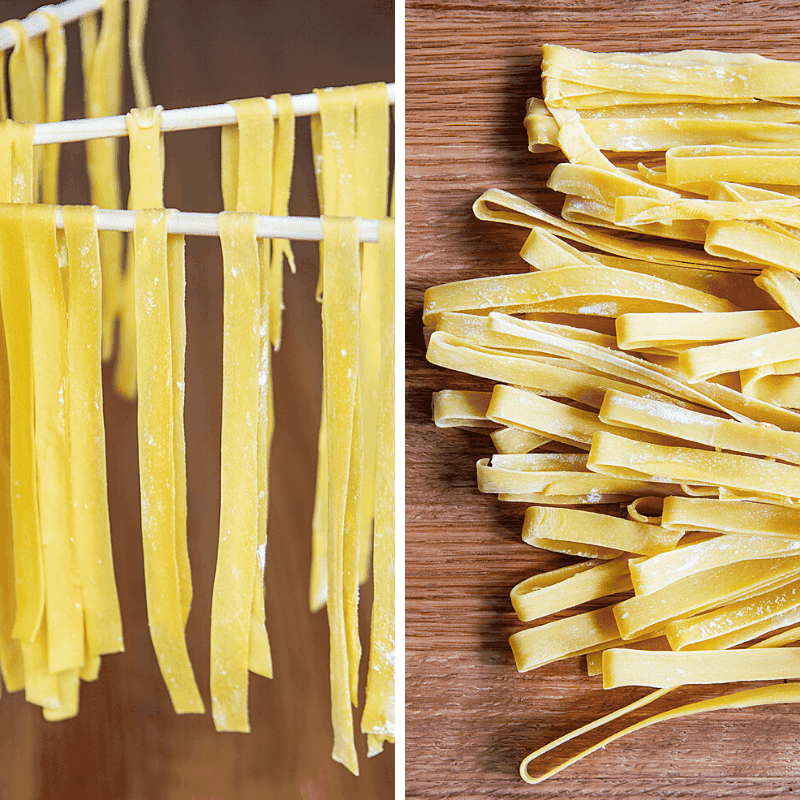 How to Freeze Noodles
To freeze fresh noodles, flour the noodles well and then lay them flat on a cookie sheet. Place the noodles into the freezer for about an hour. Remove from the freezer and place into an airtight container or bag, and be sure to label it. When you are ready to use them, remove the desired amount and add to boiling water or soup and cook for about 8-10 minutes. (Fresh noodles only need 2-3 minutes.)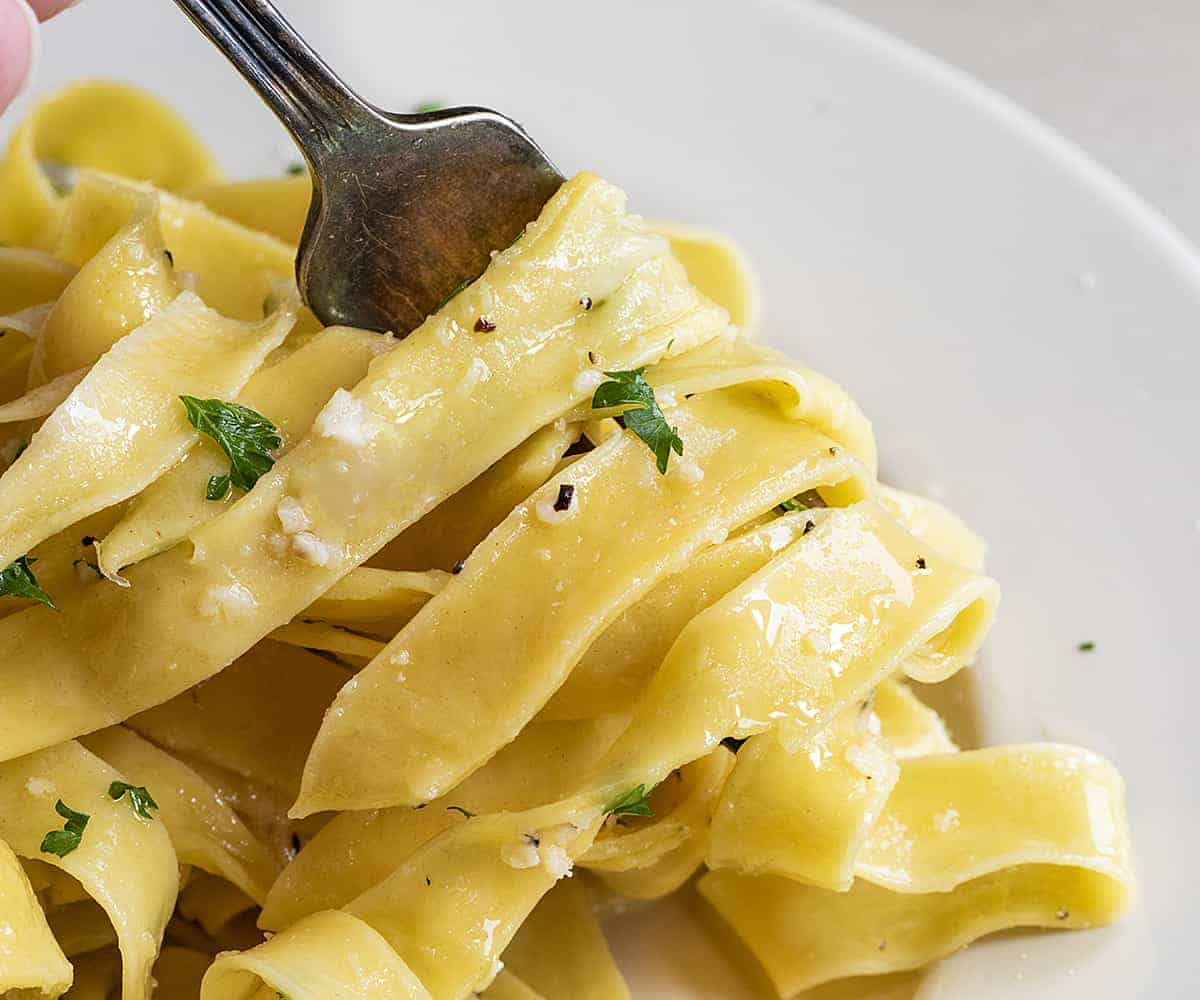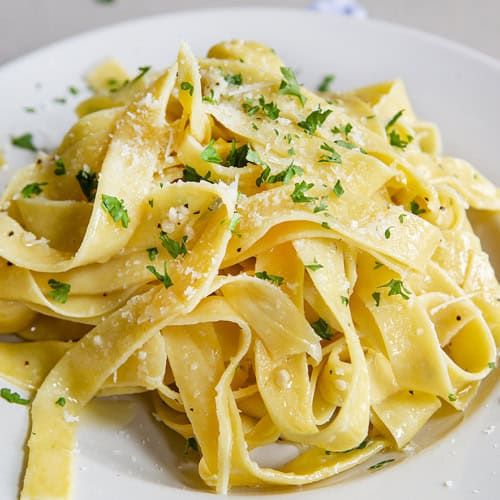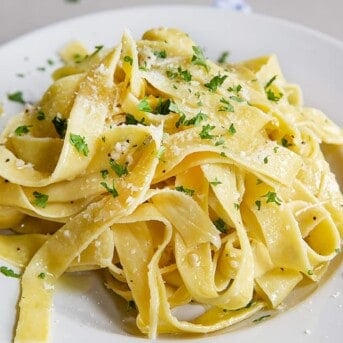 Sourdough Pasta
With a sourdough starter, flour, and eggs, you can have homemade pasta ready to use for all your favorite pasta recipes!
Ingredients
½

cup

sourdough starter,

discard or fed

1 ½

cups

(187.5 g) all-purpose flour

2

large

eggs
Instructions
Pour all the ingredients into the bowl of a stand mixer with a dough hook attachment and mix on low until it forms a ball.

Cover the dough in plastic and rest the dough for 30 minutes (up to overnight).

When ready to make the pasta, set the dough onto a floured surface and roll out with a rolling pin to get it as thin as possible (15-20 minutes).

Slice noodles to your desired thickness.

Drop noodles into boiling water for 3-5 minutes.
Did you make this recipe?
You can tag me at @iamhomesteader.