Strawberry Chicken Salad is mouthwatering summer concoction of chicken, freshly picked strawberries, creamy goat cheese, spinach, crisp red onions, and cucumbers covered in a light and refreshing balsamic vinaigrette dressing.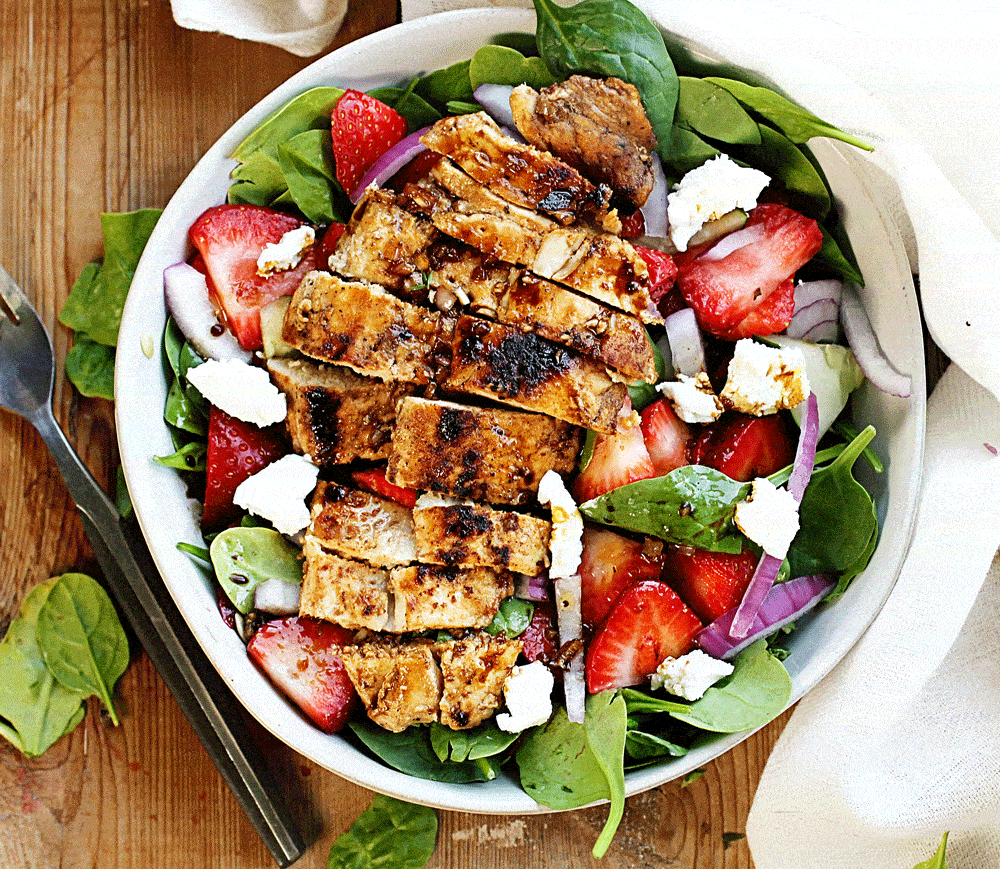 Strawberry Chicken Salad
This salad just screams summer to me.  I don't know if there is any truth to it, but I feel like the hot summer temperatures make me crave different foods.  I definitely eat a ton more fruits and vegetables in the summer months.  Part of that, I am sure, is the availability of fresh clean produce.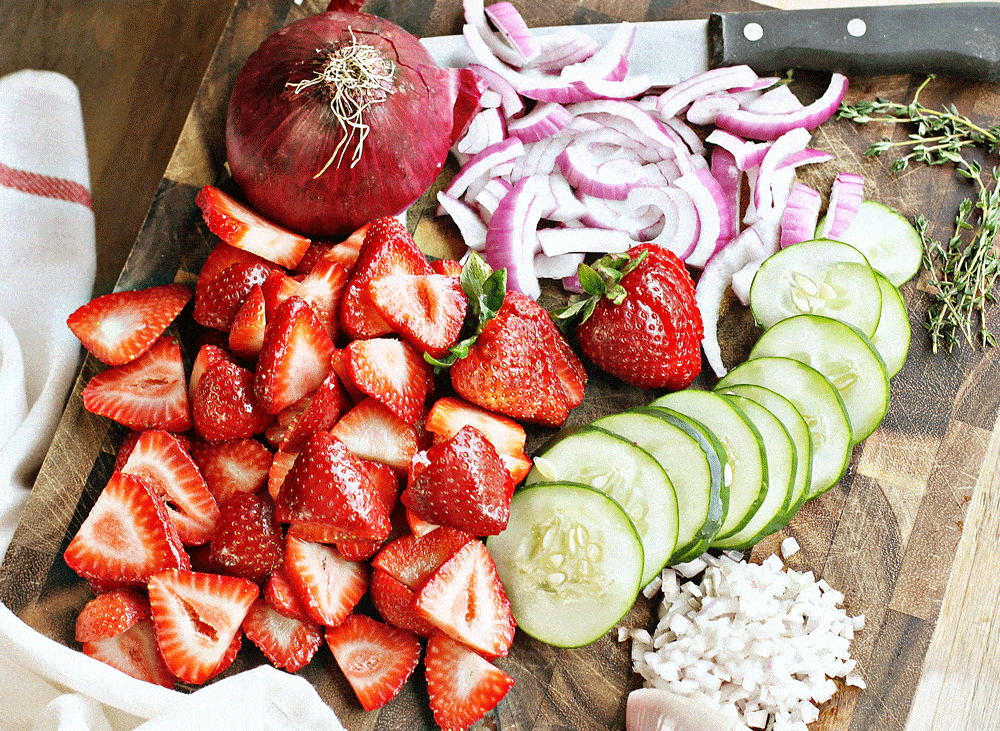 MY LATEST VIDEOS
Also, I love pairing fruits with my salads.  I know it doesn't seem like much, but when I craft together a veggie fruit mixture that pairs together so well, I sort of feel like an artist.  One that gets to eat her artwork.  Best. Job. Ever.
We have our own strawberries, so after we harvest them, we love to make up a salad like this.  It is quick and easy, and oh so delicious!  There are tons of local strawberry farms around, so just do a tiny bit of research.  Side perk:  Strawberry Farms are usually a fun family outing too!
Tips Tricks and Variations
I season my chicken by marinading it in the balsamic vinaigrette.  You could mix it up for your liking, salt, and pepper, cajun seasoning, or even a seasoning mix will work.
I love the creamy texture of goats cheese, but you could swap it out for feta or even blue cheese.  Just make sure it has a little tang to it.
This salad is great with some toasted almond slivers, or even some candied pecans if you want to get fancy:)
DID YOU MAKE THIS Strawberry Chicken Salad Recipe?
I want to hear about it!  Take a picture and tag me on Instagram or on Facebook.  I would love to see your finished product!  Make sure to tag me @iamhomesteader or hashtag #iamhomesteader, or both!