Texas Chili is a hearty, thick chili loaded with tender beef and delicious chili flavors. With 'melt-in-your-mouth' steak and a slightly smokey flavor, this is a chili you must add to your list of chili recipes! If you are looking for a classic Midwestern recipe, try my Grandma's Homemade Chili!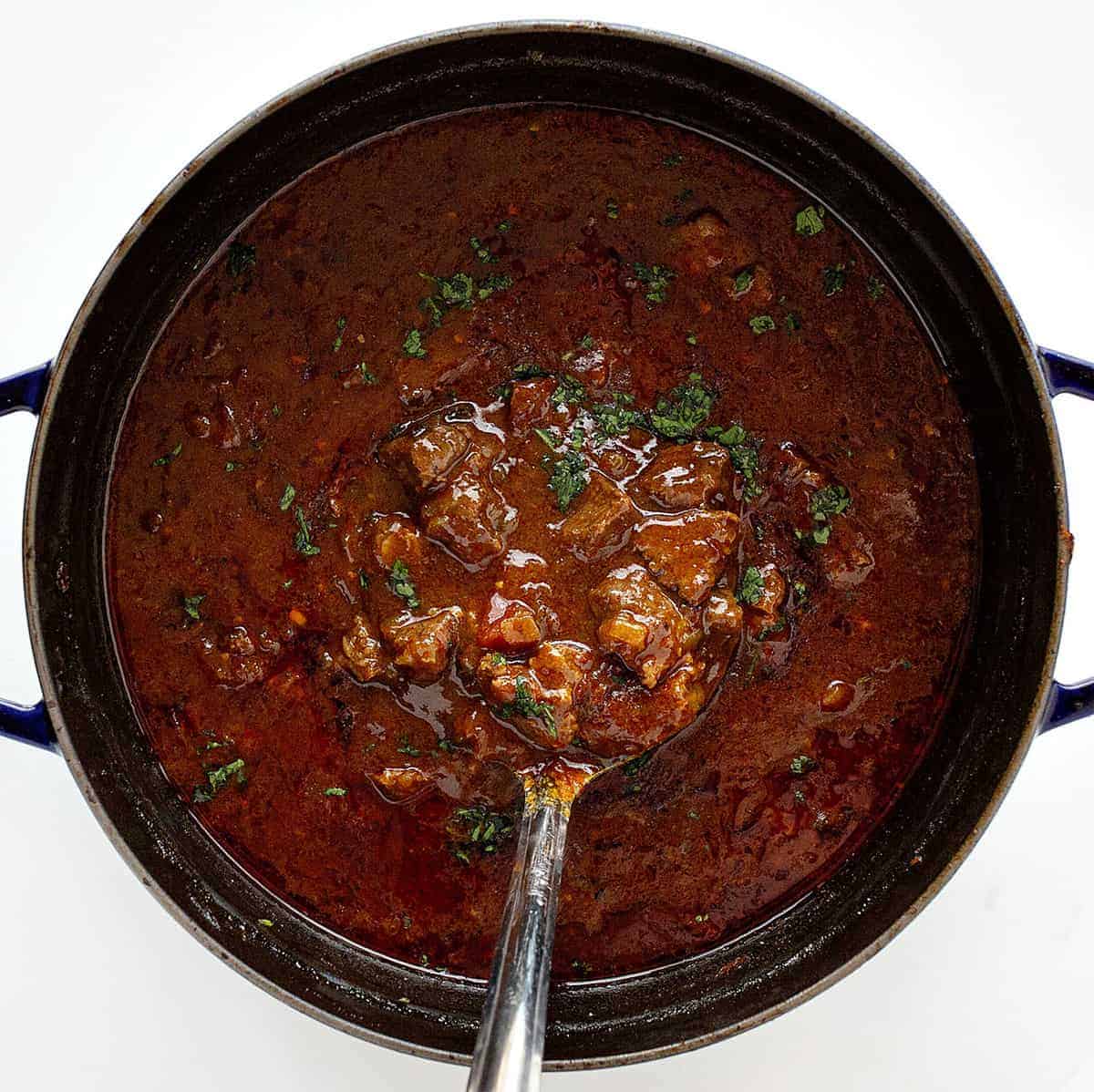 Texas Chili
We all know the phrase, 'Everything's Bigger in Texas', and this Texas Chili fits right into that slogan when it comes to its flavor! This chili is packed with chunks of meat and flavor. And, we didn't stop there. Just to make it a little 'bigger' we thickened up the chili at the end!
Since 1977, chili, otherwise known as 'bowl of red', has been the official state food of Texas. And, Texas is very clear that beans do NOT belong in their 'bowls of red'! In fact, Ken Finlay wrote a song called, 'If you Know Beans About Chili, You Know Chili Has No Beans'. So, I made sure that I kept with that standard when I made my Texas Chili. Be sure to serve up a bowl of this chili with some homemade corn bread for the perfect meal!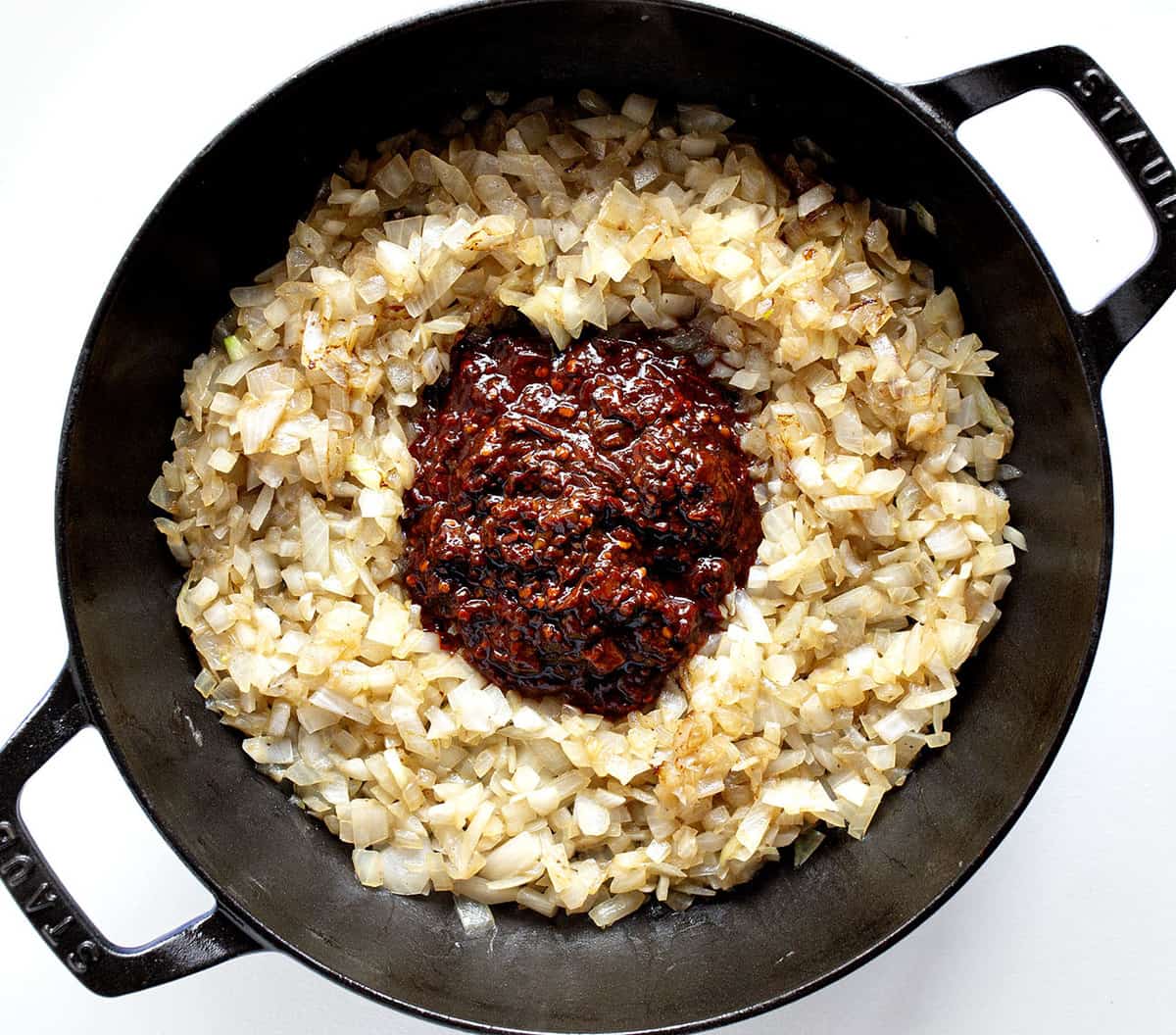 Texas Chili Ingredients
Beef: I chose to use chuck roast for this recipe. I cut them into about 1-inch cubes. They are perfectly tender for every bite of this chili.
Peppers: I used two jalapenos in this recipe, as well as 1/2 cup of chipotles in adobo. This will guarantee the perfect spicy kick in your chili. You can adjust the amounts of both of these to your desired level of spice.
Masa Harina: Also known as "masa flour" or "Mexican flour" is used in this recipe as a thickening agent.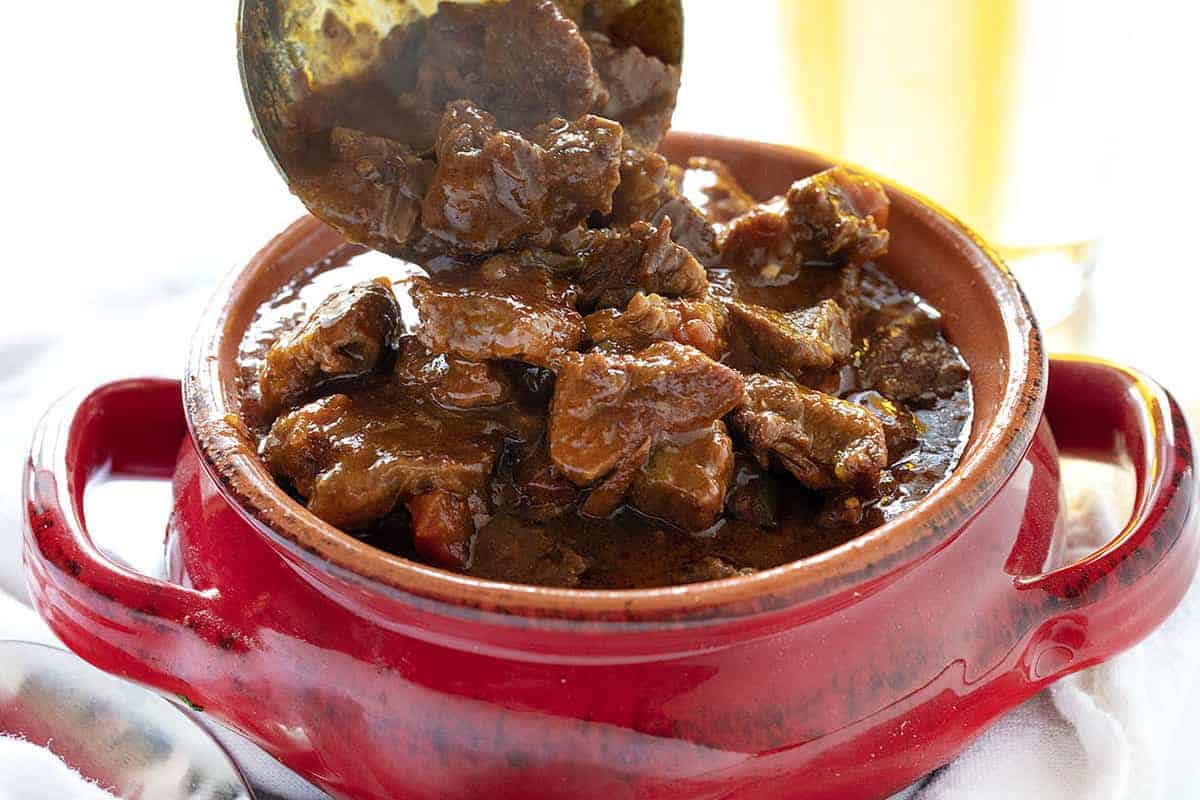 How to Store
Leftover Texas Chili can be stored in an airtight container in the refrigerator for up to four days. You could also store in the freezer for up to six months. If freezing, be sure to use a freezer-safe container that is labeled and dated.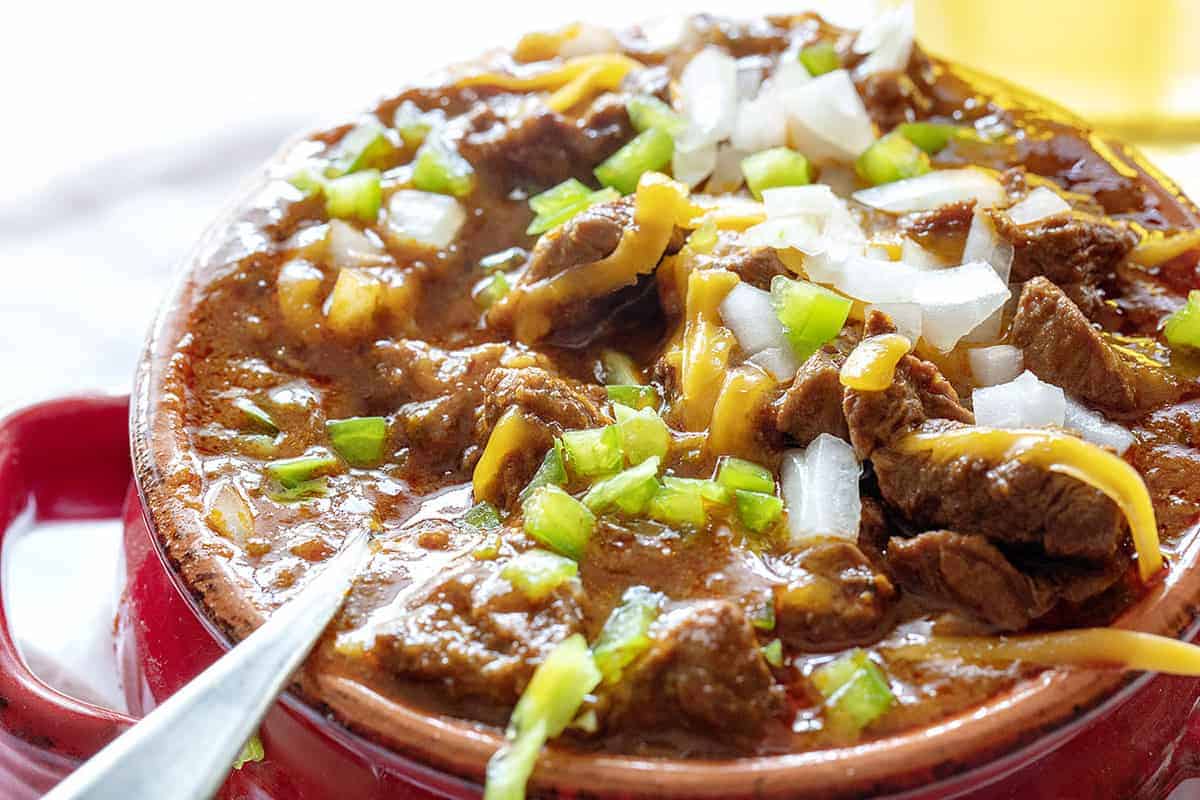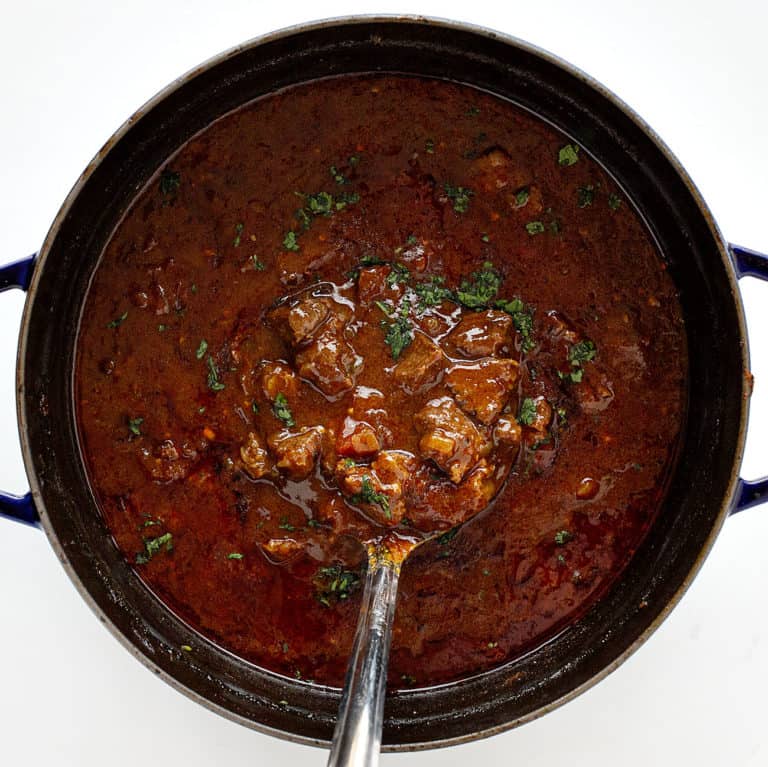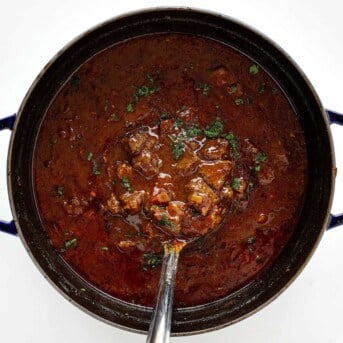 Texas Chili "Bowl of Red"
With its big smokey flavor, beef cubes and spice, Texas Chili proves it is worthy of having its Texas Chili name.
Ingredients
Chili
5

pounds

beef chuck roast,

trimmed of fat and cut into 1-inch cubes

2

teaspoons

kosher salt

2

tablespoons

extra virgin olive oil

2

large

yellow onions,

diced

½

cup

chipotles in adobo,

minced, with sauce

¼

cup

(32 g) chili powder

2

tablespoons

cumin powder

1

tablespoon

dried oregano

2

tablespoons

garlic,

minced

2

medium

jalapeno peppers,

minced

1

can

(28 ounces) diced tomatoes

4

cups

(960 g) chicken stock
Thickening Mixture
¼

cup

(28.5 g) masa harina

1

teaspoon

chili powder

½

cup

(118 g) water

2

tablespoons

lime juice,

freshly squeezed

½

teaspoon

kosher salt

¼

teaspoon

black pepper
Instructions
Chili
Preheat the oven to 325°F.

Season the beef cubes with salt.

Heat the oil in large heavy bottom dutch oven over medium heat.

Add beef in batches and cook until browned (3-4 minutes on each side). Transfer cooked beef cubes to a bowl and repeat with remaining beef. Remove all beef from the dutch oven.

To the same dutch oven, add onions and stir occasionally, using your spatula to scrape up any brown bits from the bottom of the pan. Sauté for 5-10 minutes or until the onions are soft.

Make a well in the center of the onions and add chipotle peppers. Cook 1 minute and stir to combine.

Add jalapenos, garlic, chili powder, cumin, and oregano and stir to combine. Cook for 1 more minute.

Add the tomatoes, chicken stock, and cooked beef cubes, stir to combine.

Increase heat to high and bring the mixture to a boil.

Cover the chili and transfer it to the oven.
Thickening Mixture
In a small bowl whisk together masa flour, chili powder, and water.

Remove chili from the oven and pour the mixture into the chili. Stir to combine.

Heat the chili over medium heat, stirring occasionally until the thickened.

Add lime juice, salt, and pepper.
Did you make this recipe?
You can tag me at @iamhomesteader.