Taco Chili will bring your Taco Tuesdays to a new level! This 'taco in a bowl' has a distinct beer flavor–oh, did I mention it's made with beer–and of course, taco seasoning. Skip the taco shells and just pour this into a bowl for a delicious meal! Try my Spicy Steak Chili for chili with a kick or my Grandma's Homemade Chili for a classic, Midwestern chili!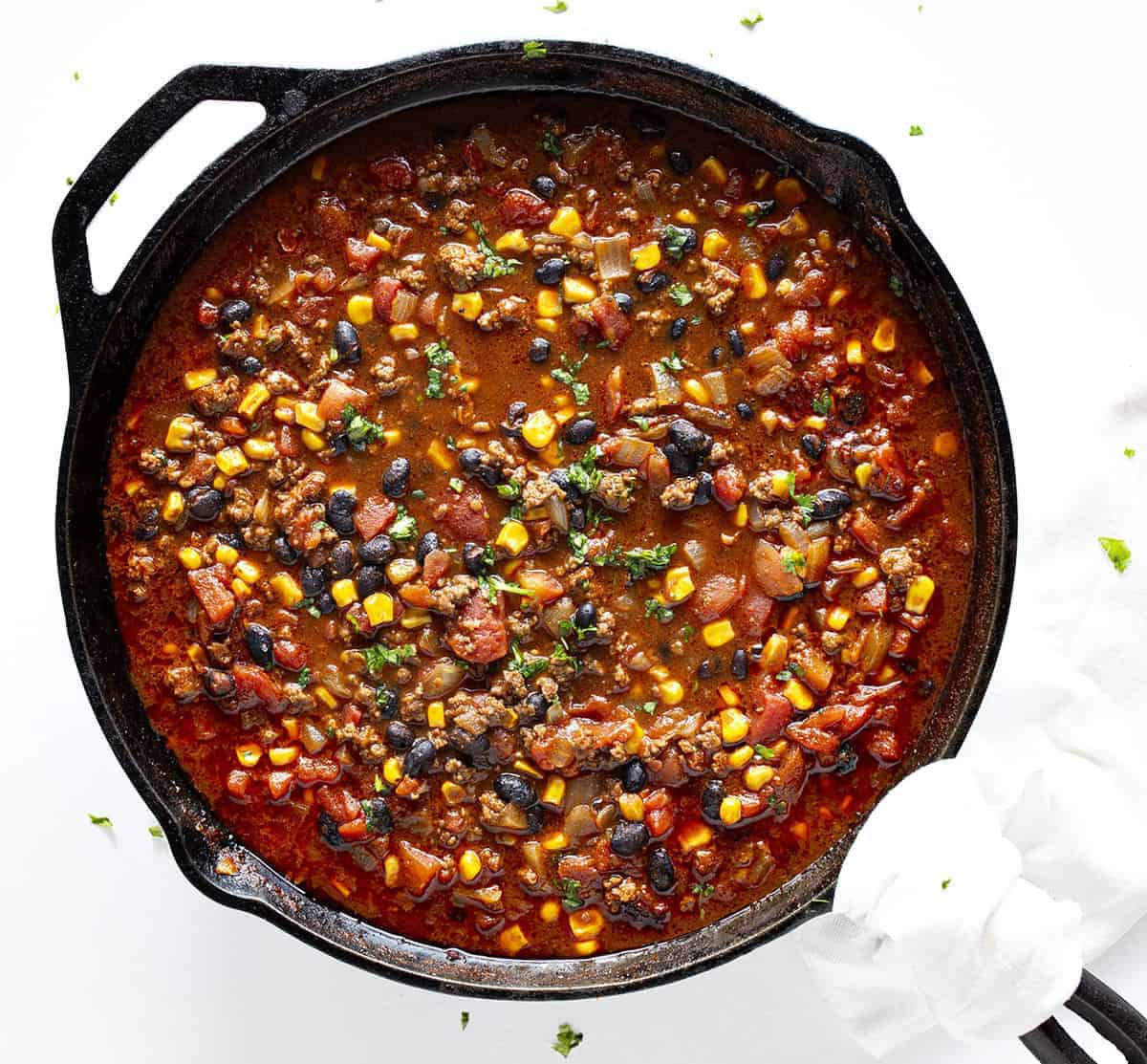 Taco Chili
Taco Tuesdays are not just for traditional tacos anymore! Once you make and try Taco Chili, you will want to eat it more often than just on Tuesdays! Plus, as an added bonus (in my opinion), this recipe adds beer to the chili, so why not pop a top for your enjoyment as the chili is cooking?!? In about 45 minutes, you will have a warm and flavorful soup on the table! The best part, besides the flavor, is that no one will know how easy it is to make!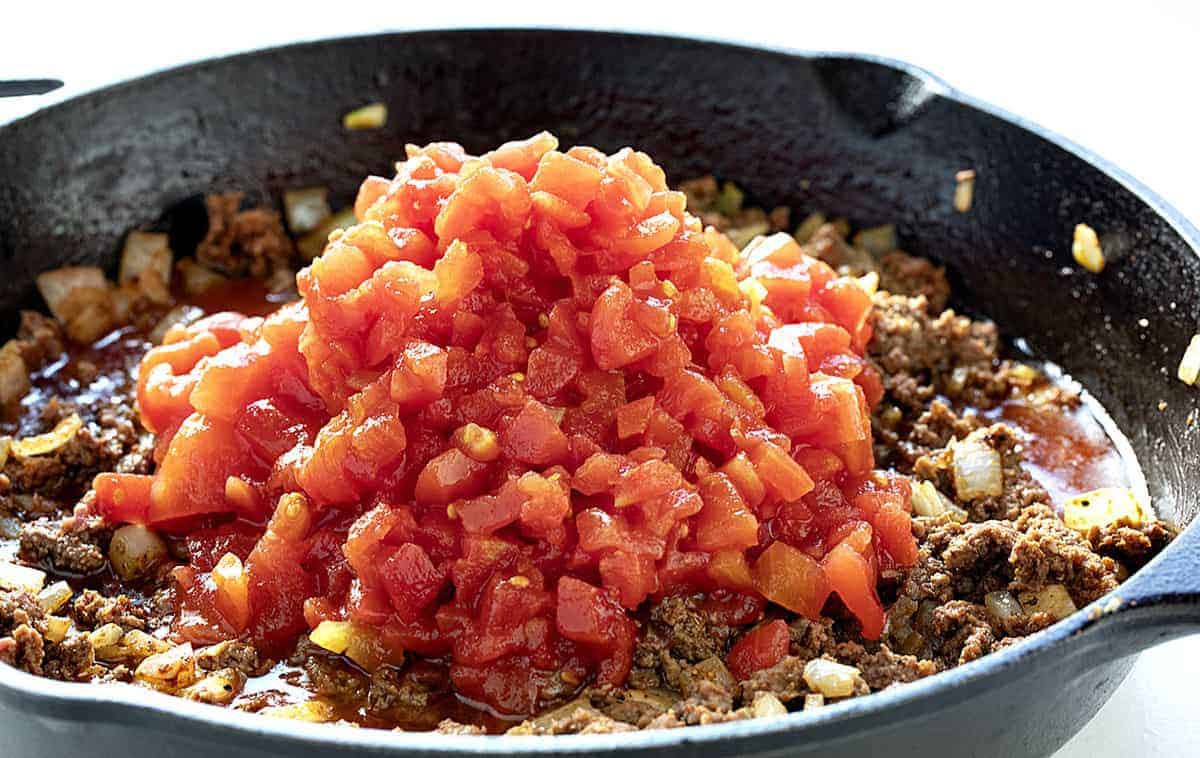 Taco Chili Recipe
With so many chili recipes out there, it's good to have a variety of options, especially with chili (and chilly) season upon us! Taco Chili is so easy to make, it will be a go-to chili recipe for family and friends alike! There are just a few ingredients you need to have on hand to make this flavorful dish!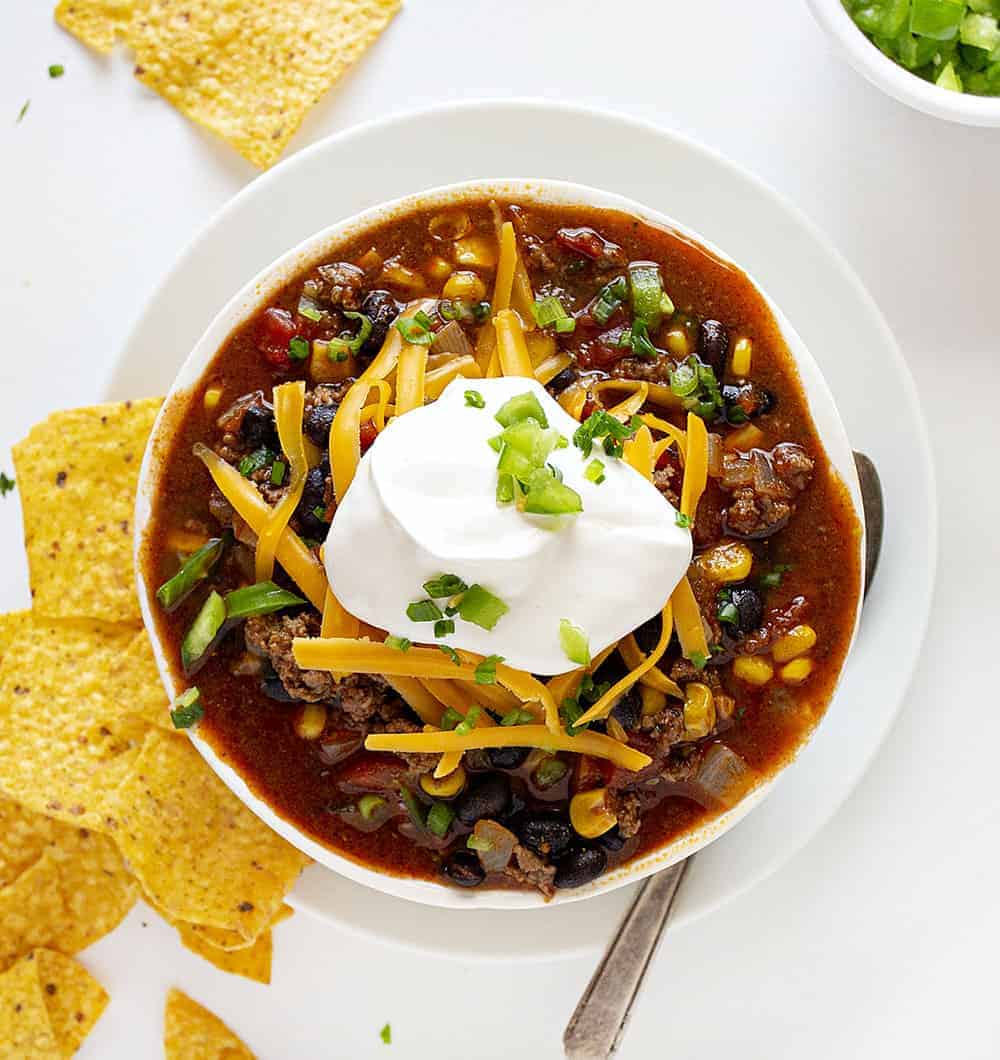 How to Make Taco Chili
Have I mentioned how easy Taco Chili is to make? I think I did, but it's worth saying it again! It's really like a taco in a bowl! First, you simply brown the beef with the onion. Next, add the taco seasoning, chili powder, and tomato paste. Then, pour in the diced tomatoes, beans, and corn. Finally, pour the beer over the mixture, stir, and cover it. Let it cook over low heat for 30-45 minutes. While you are waiting would be the perfect time to enjoy your own beer, if you choose! Serve the chili with my Country Home Style Cornbread or with some chips, and you are all set!
Why Use Beer in Chili
Mixing beer with the other chili ingredients does add some flavor that you can't get in chili without it. I used a light beer in my Taco Chili, but play around with the beers you like! For instance, an IPA will give your chili a more distinct beer flavor since IPA's have a hoppier, stronger flavor in general. A lager, on the other hand, will be much milder, but still bring out the other flavors that have been simmering. I recommend simmering the Taco Chili for 30-45 minutes. The longer you let it simmer, the more the alcohol wears off, but the less flavor you get from the beer.
Substitutions for Beer in Chili
Let's be honest, not everyone drinks beer, and many people would not want to buy a six-pack of beer for just one bottle to use for cooking. You can definitely substitute chicken or beef broth for the beer. A couple of other options would be to use coffee, (brewed of course), or as a last resort, use one cup of water with a 1/4 teaspoon of salt.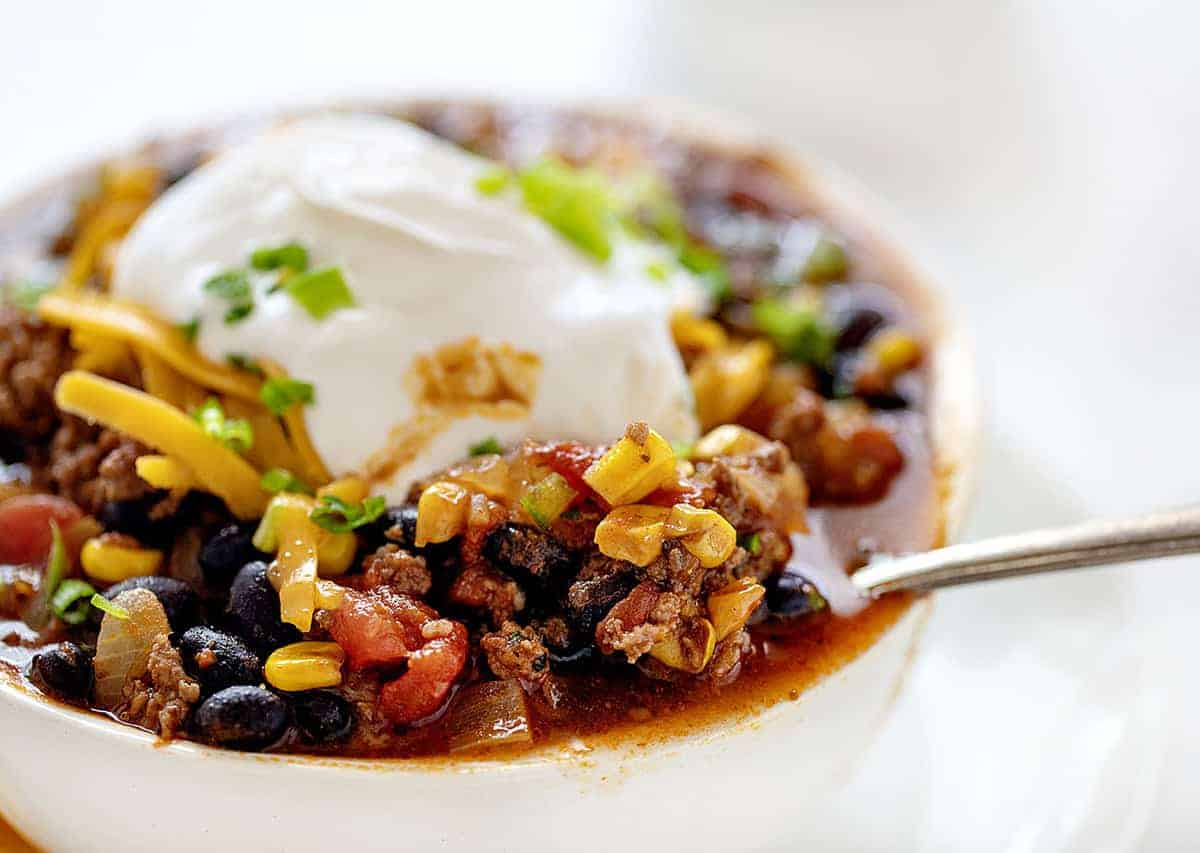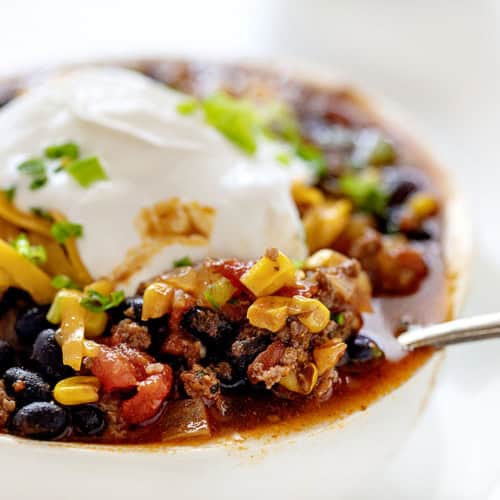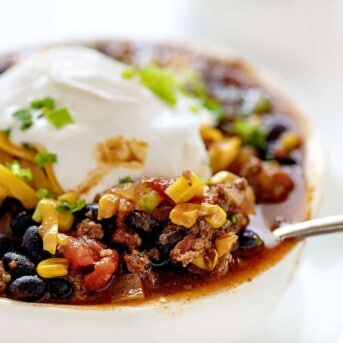 Taco Chili
Bring your Taco Tuesdays to a bowl with Taco Chili, a flavorful chili that is as easy as it is delicious!
Ingredients
1

pound

ground beef

1

yellow onion,

diced

3

tablespoons

taco seasoning

2

tablespoons

tomato paste

1

tablespoon

chili powder

2

cans (28 ounces) diced tomatoes

2

cans (15.5 ounces) black beans,

drained and rinsed

1

can corn,

drained

12

ounces

beer
Instructions
In a large skillet over medium-high heat, add ground beef and diced onion. Cook until the browned.

Add taco seasoning, chili powder, and tomato paste and stir to combine.

Add diced tomatoes, beans, and corn.

Pour beer over the top of the mixture and stir to combine.

Reduce heat to low and cover. Allow taco chili to simmer for 30-45 minutes before serving.
Did you make this recipe?
You can tag me at @iamhomesteader.