Straight from grandma's kitchen, Yoder's Amish Chocolate Pie is smooth, silky, and practically melts in your mouth. Each slice is satisfying without being overly rich. We love topping it with gobs of whipped cream and sprinkling with chocolate shavings.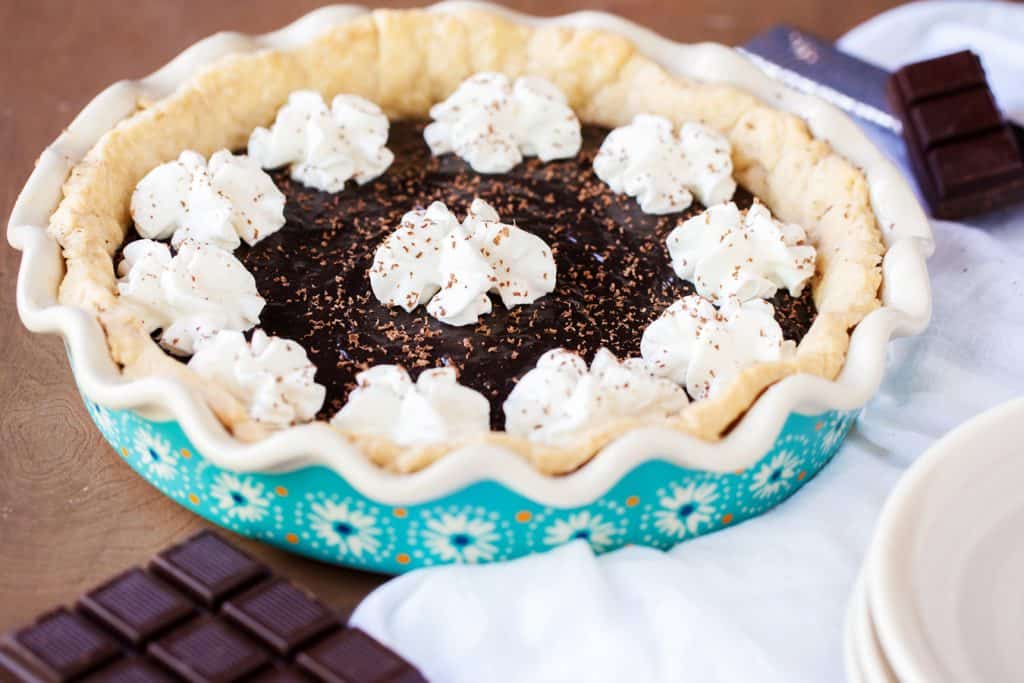 Adapted from Amish365. Photography by The PKP Way.
Amish Never Fail Pie Crust recipe.