Fun, bite-sized Cheesy Roasted Potatoes are always a hit at our table. The potatoes are scored so they can absorb any flavor or seasoning you throw at them!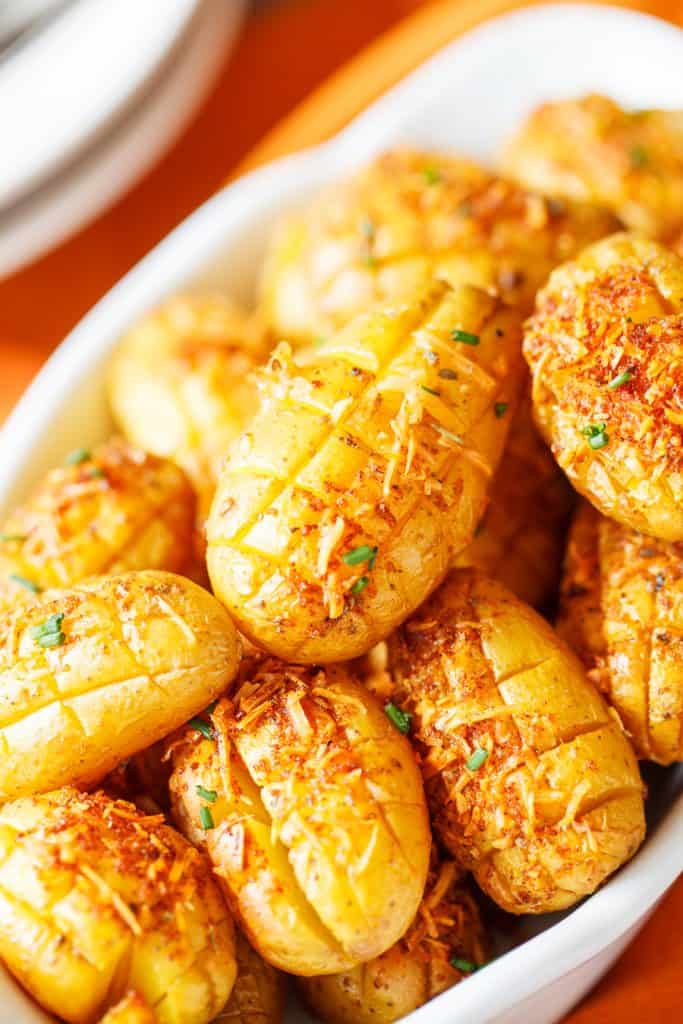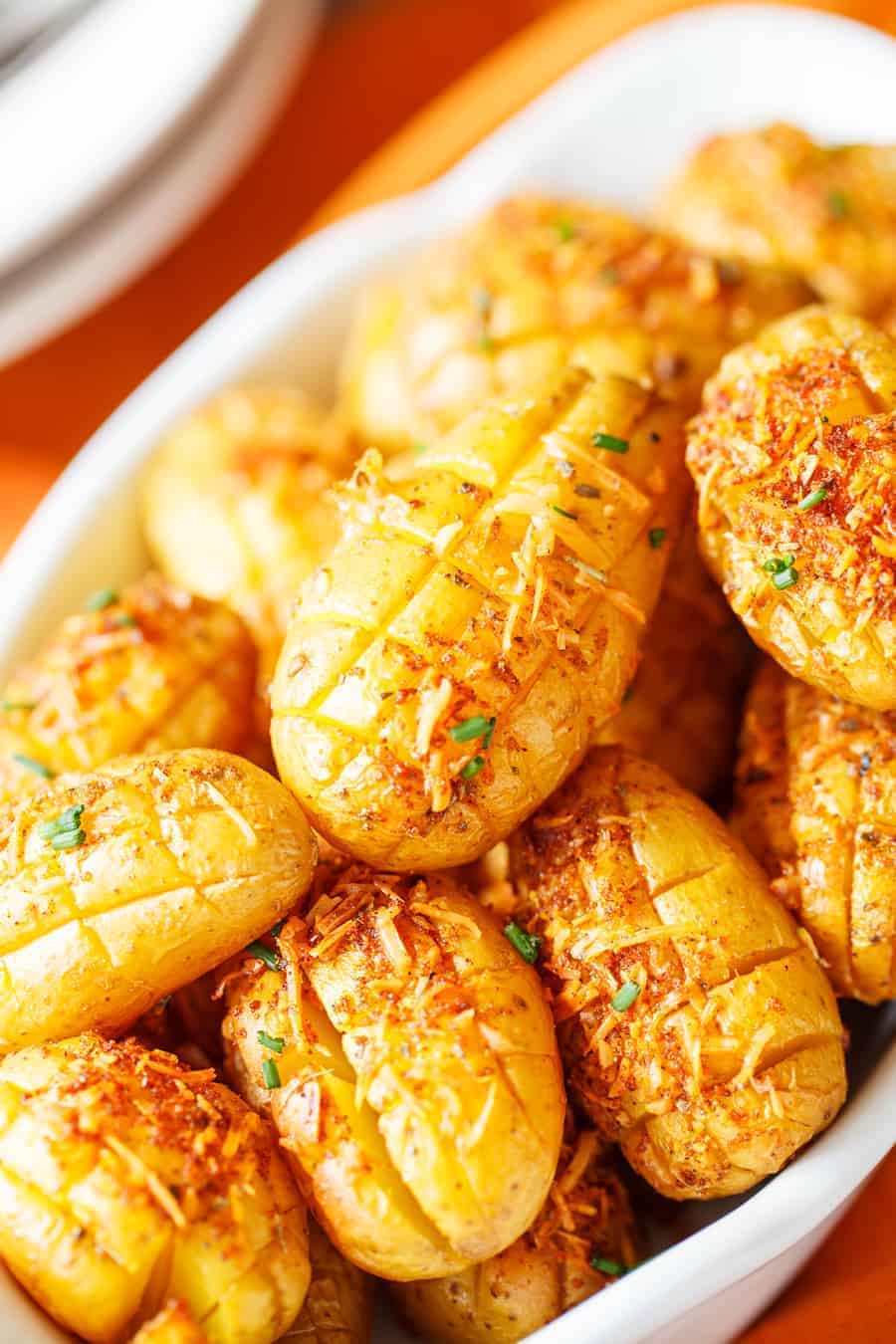 How to make Cheesy Roasted Potatoes
These are like a miniature version of Hasselbeck Potatoes and they are glorious.   A crispy seasoned outside and a soft and fluffy inside, this cheesy roasted potato recipe is amazing.  To make the potatoes, you will score them both lengthwise and widthwise.    This allows the seasonings to reach inside of the potatoes while they are cooking.  All of the flavors meld together in the middle making every bite perfection.
To make the score marks, I like to use chopsticks or grilling skewers to create a barrier at the bottom of the potato.   This way, you won't cut all the way through the potato when you score it, holding everything together nicely.  Just place one chop sick on each side, hugging the sides of the potato together.  Make your scores lengthwise, and then turn the potato and the chopsticks and make your widthwise cuts.

MY LATEST VIDEOS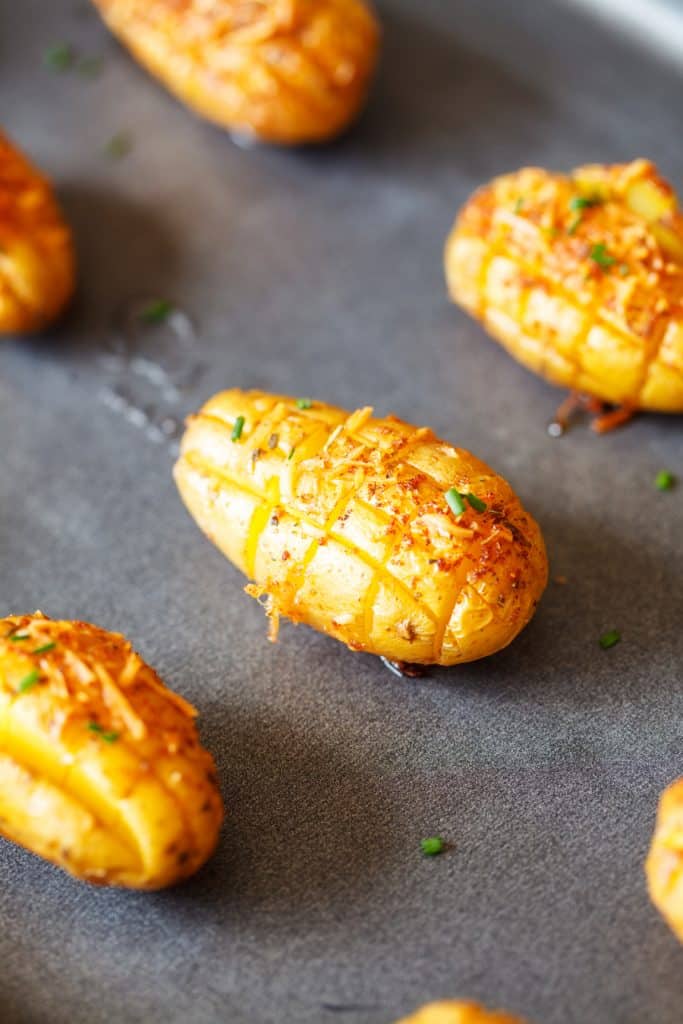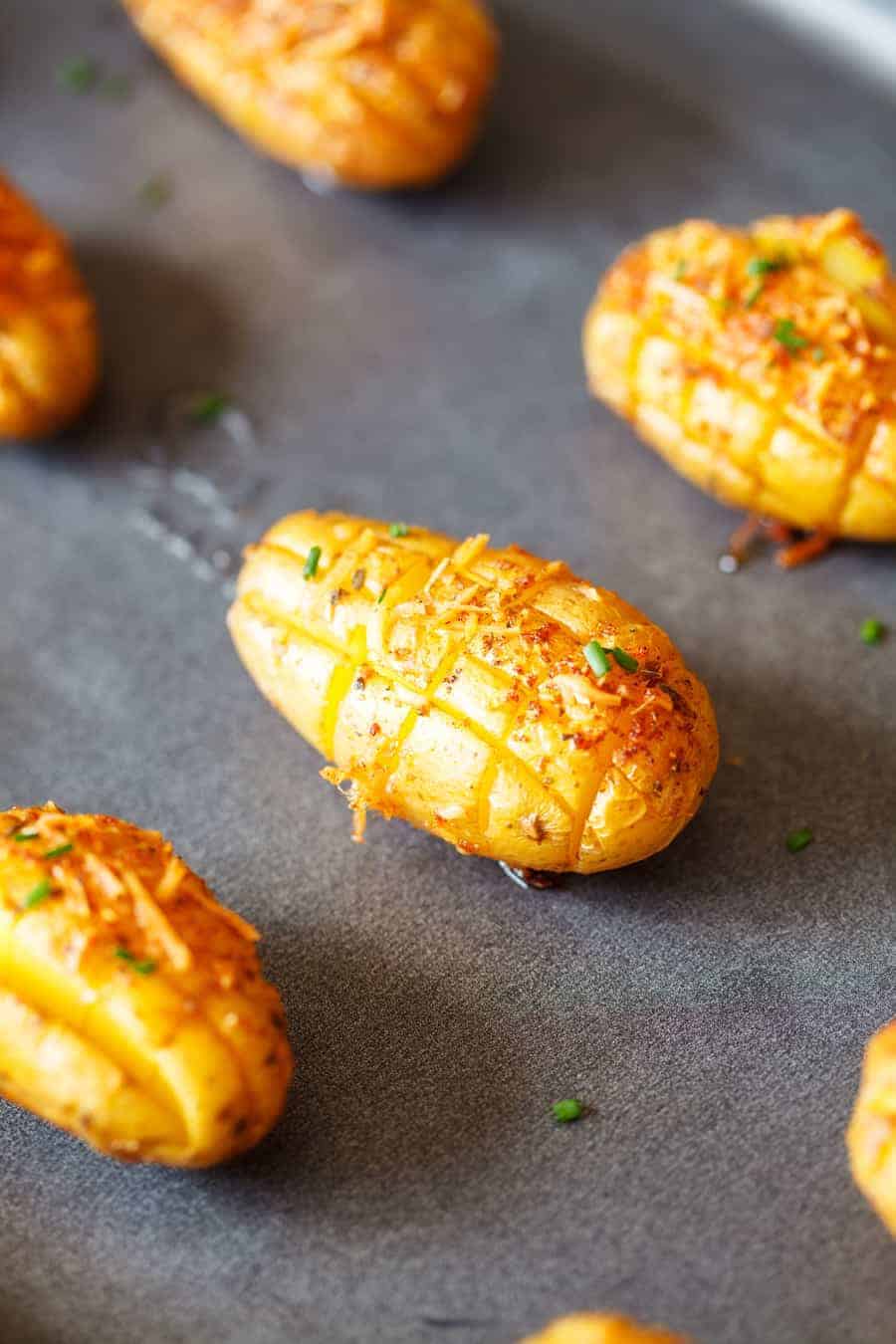 What should I serve with Cheesy Roasted Potatoes?
We are a meat and potatoes family, so really, when is a bad time to serve Cheesy Roasted Potatoes?  I'd go with never.  However, I like pairing meals and flavors as much as the next person, so I might have a few recommendations:)  Browned Butter Pork Chops or Baked Pork Chops would both make an excellent choice for the main course.
Did you make Cheesy Roasted Potatoes?
I want to hear about it!  Take a picture and tag me on Instagram or on Facebook.  I would love to see your finished product!  Make sure to tag me @iamhomesteader or hashtag #iamhomesteader, or both!
Inspired by Eat Well 101. Photography by The PKP Way.