After making your own homemade Cranberry Sauce, you will never buy cranberry sauce out of a can again! Seriously, this recipe is so easy to make, I bet you won't have any leftovers of this often-overlooked Thanksgiving side dish! If you need more side dishes for your big feast, try my Maple Bacon Carrots and my Skins on Mashed Potatoes!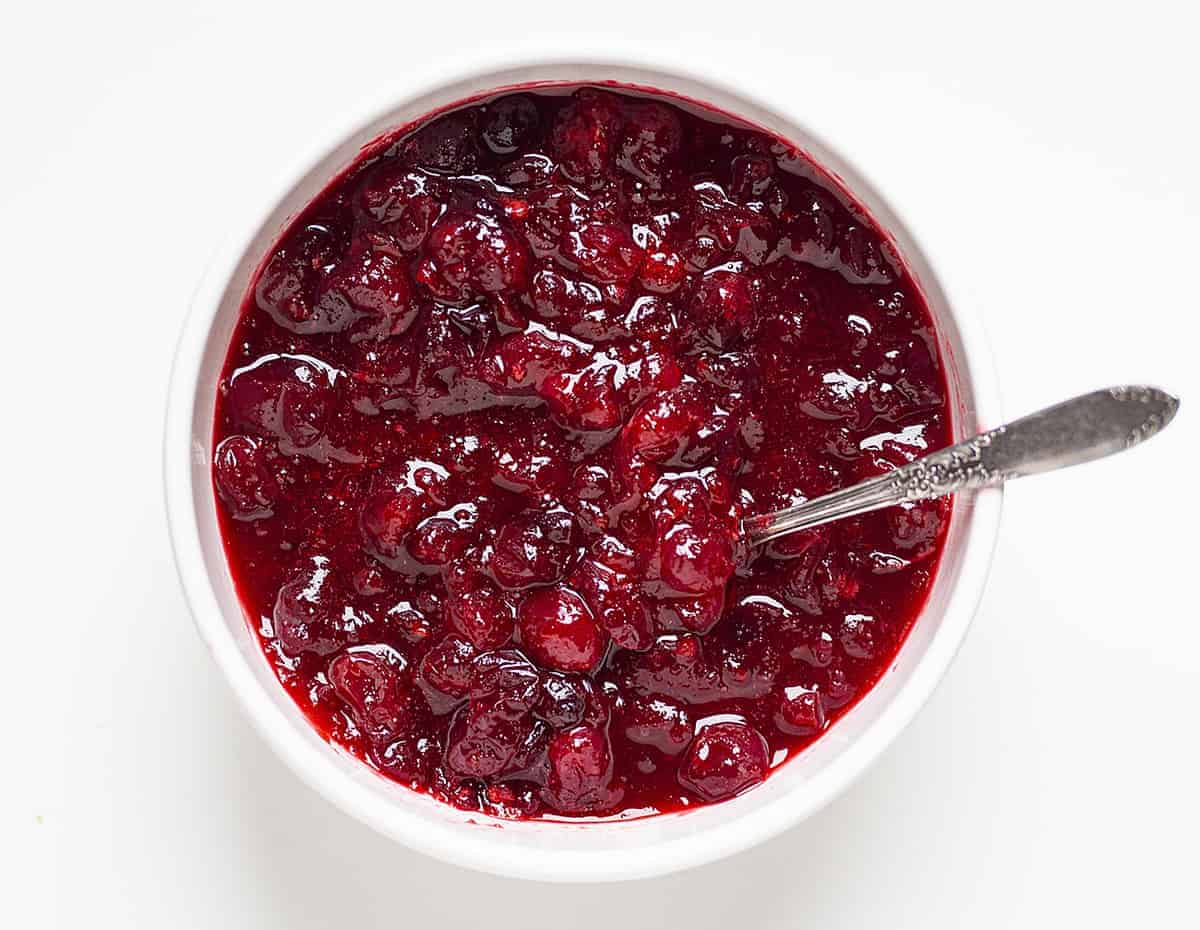 Cranberry Sauce
Who remembers that cylindrical glob of cranberries slowly oozing out of the can for Thanksgiving??? I sure do, and I also remember that not much of it was gone at the end of the dinner. In fact, I think we could have slid it right back in the can for next year if we wanted to! Needless to say, it was not a popular dish at my Thanksgiving feasts, so I had to try something a little different. I am certainly glad I did because the homemade Cranberry Sauce will not last this year because it is so great! Trust me on this one–even a friend who doesn't really like cranberries thought they were good!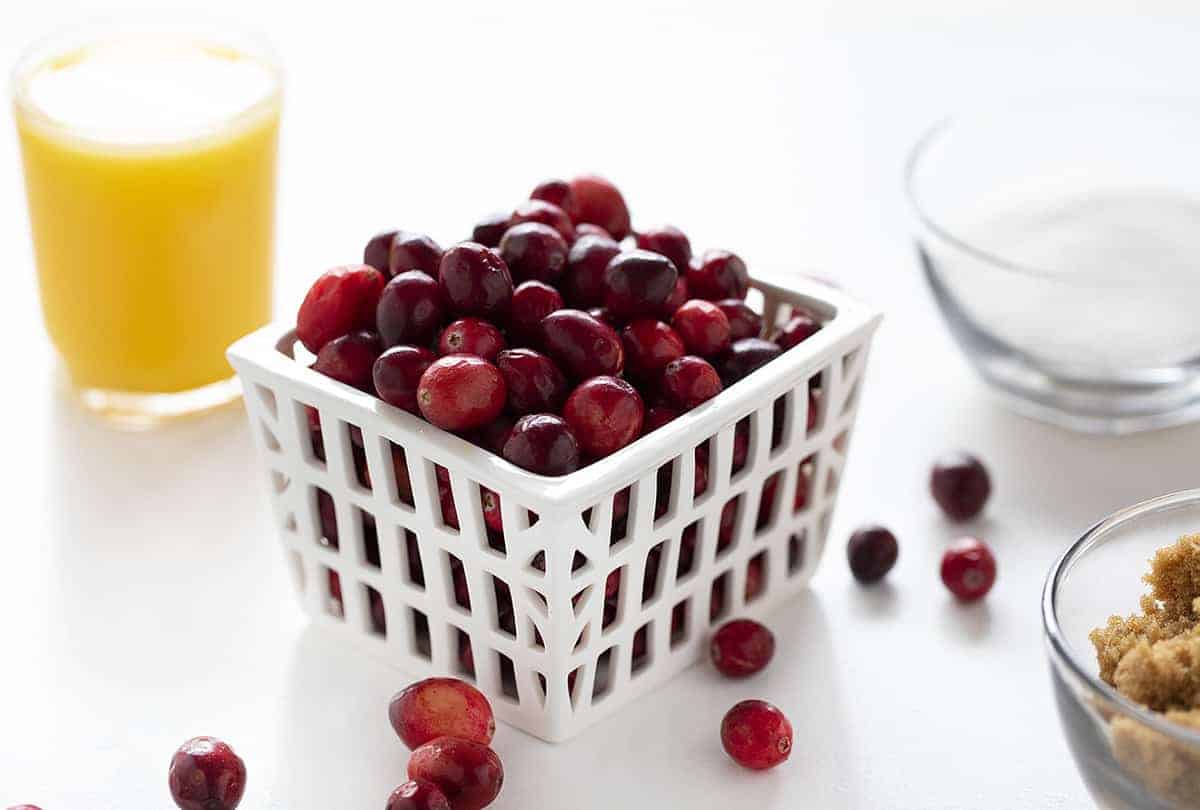 Cranberry Sauce Ingredients
With four ingredients, yes, only four, there is no excuse to not give this side dish a chance this year. You have to show a little patience as the Cranberry Sauce cools, but other than that, it is super easy to make and perfect to prepare ahead of time since they have to cool anyway!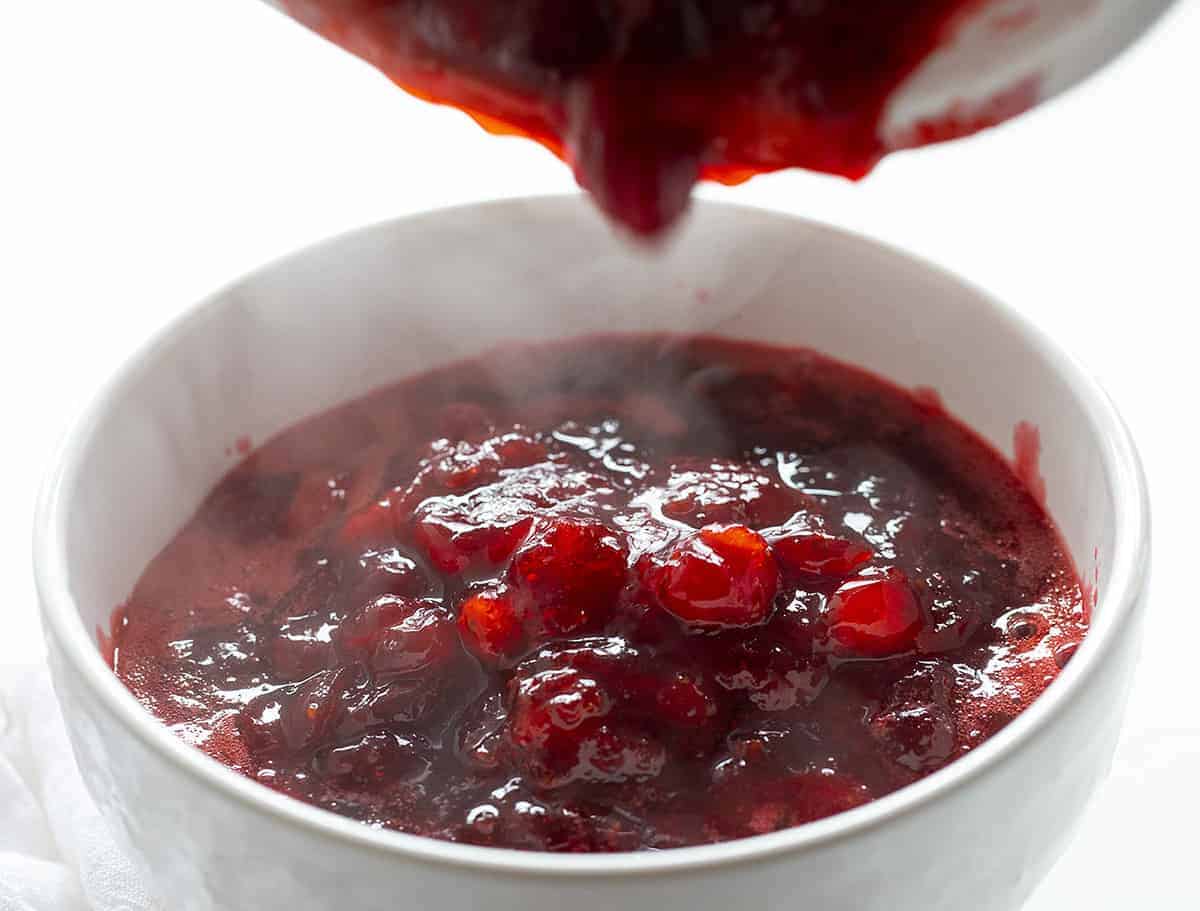 Steaming Hot Homemade Cranberry Sauce
How to Make Cranberry Sauce
I have a bit of a warning before you begin making the Cranberry Sauce. As the cranberries start to cook, they may splatter a bit…And, when they splatter, they may stain your clothes! After all, the colonists would use cranberries to dye their clothing back in the 1600s. So, unless you want some red polka dots, I recommend placing a colander over the top of the saucepan (or splatter guard) as the cranberries begin to pop.
Now that the disclaimer is out of the way, let's get to the ease of making the Cranberry Sauce. First, in a medium-sized saucepan, dissolve the sugars in the orange juice over medium heat. Stir in the cranberries and cook until they start to pop. Remember, watch out for splattering cranberries! This could take up to about 20 minutes. After they have cooked, remove the cranberries from the heat and put them into a bowl. Let the Cranberry Sauce cool for about an hour before serving. I put them in the refrigerator for a little longer and loved the cool, crisp flavor this created.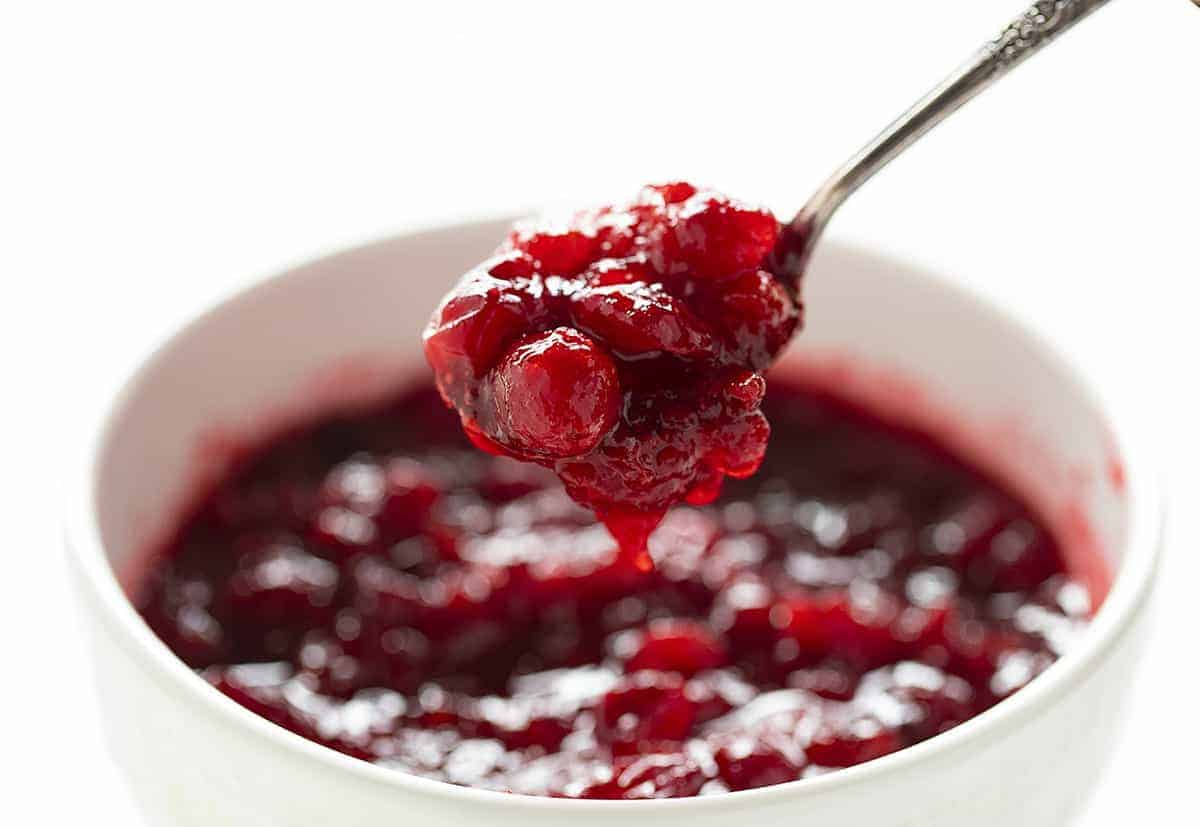 Other Ways to Enjoy Cranberry Sauce
After the Thanksgiving feast, you may have some leftovers, including Cranberry Sauce. (However, if you make this recipe, there is a pretty good chance leftovers are not going to be an issue…) But, let's say you have some Cranberry Sauce leftover. Now what? It's not just for turkeys anymore. Sealed in an airtight container, the sauce could last up to 3 weeks in the refrigerator so don't let it go to waste!
Try it on your toast in the morning. It's especially great when added to some peanut butter or cream cheese!
Blend some Cranberry Sauce into your yogurt for added flavor.
Use it with other meats, not just turkey. Add it to pork, chicken, or beef. It's also great as a glaze to your meats.
Pour some cranberry sauce into your barbecue sauce containers for a slightly different flavor.
Eat the leftover Cranberry Sauce just as it is😀.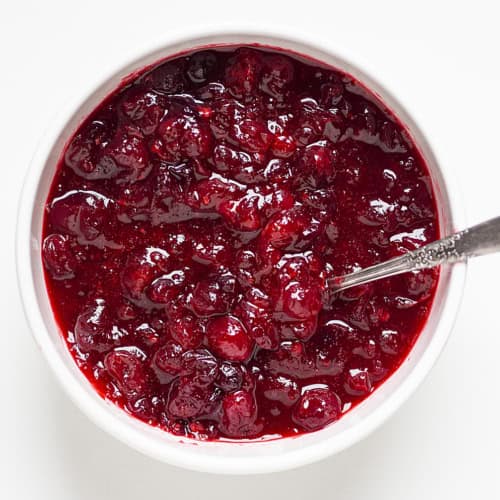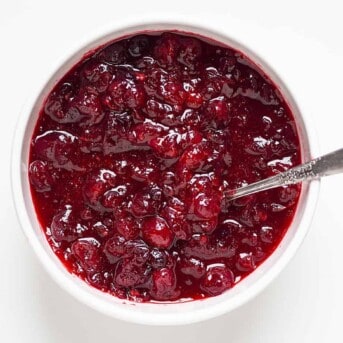 Cranberry Sauce
Forget the cranberry sauce out of a can and make your own Cranberry Sauce for Thanksgiving!
Ingredients
12

ounces

cranberries

½

cup

(100g) granulated sugar

½

cup

(100g) brown sugar

¾

cup

orange juice
Instructions
In a medium saucepan, over medium heat, dissolve the granulated sugar and brown sugar in the orange juice.

Add the cranberries to the sugar mixture and cook for up to 20 minutes, or when the cranberries start to pop.

Remove the cranberry mixture from heat and pour it into a bowl to cool and thicken (about an hour).
Did you make this recipe?
You can tag me at @iamhomesteader.