Onion Soup Mix is a fresh alternative to the store bought box brand.  It is filled with fresh herbs and spices including onion, celery, and parsley.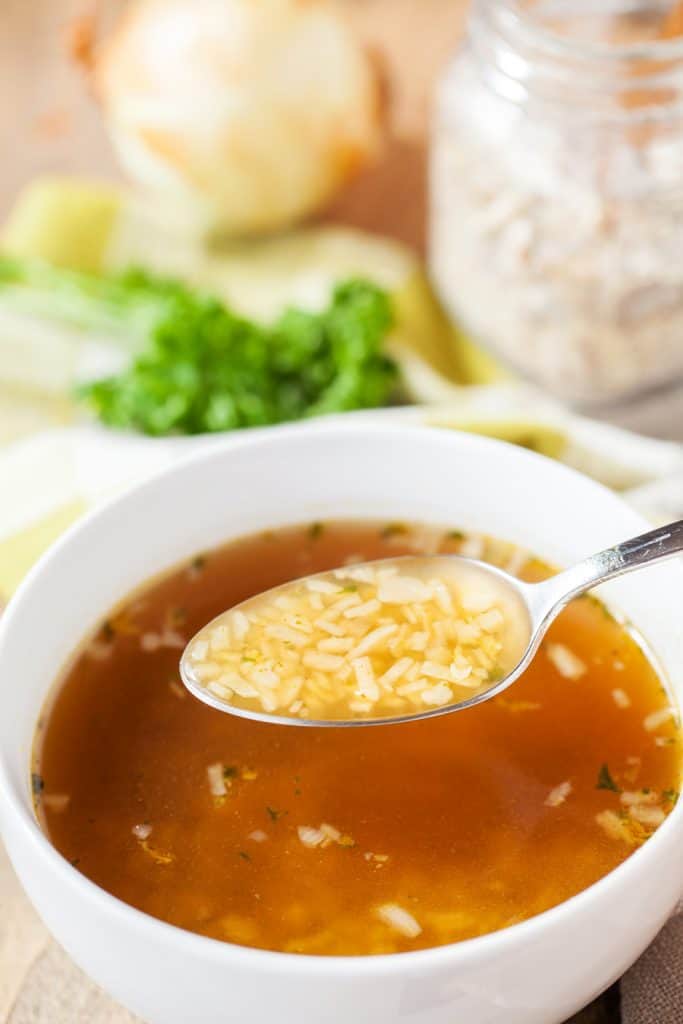 Onion Soup Mix
Why buy the packaged stuff when you can make homemade onion soup mix right in your own kitchen? With just a few simple ingredients, you can make as much onion soup mix as your heart desires and have it on hand for when your recipes call for it.  That isn't even the best part though.  The best part about this dry onion soup mix recipe is what it DOESN't have.  This recipe does not contain all of the unpronounceable words that you find on the back of the box.  We try to steer clear of that as much as we can.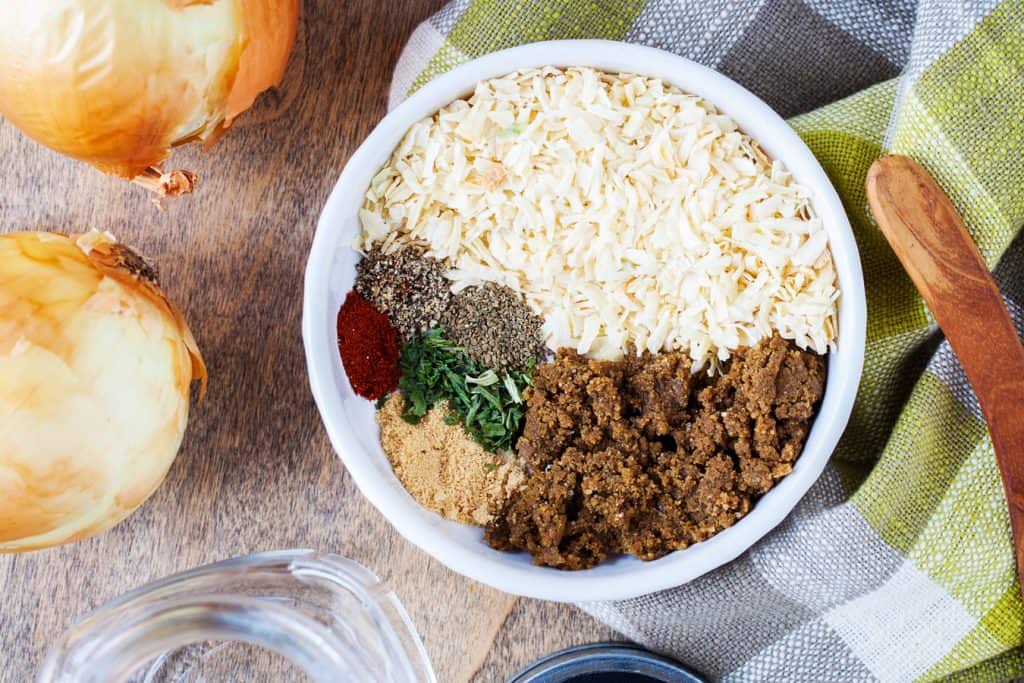 MY LATEST VIDEOS
Tips, Tricks, and Variations
To prepare and even healthier version of this mix, you will skip adding the bullion.  When you are ready to make the soup, use about 1/4 cup of the dry onion soup mix and mix with 2 cups of homemade beef stock instead of water.
To make this soup vegetarian, you can swap out the beef bullion for vegetable bullion.
Store this at a cool temperature, preferably in a glass jar for a longer shelf life.
Mix with Plain Greek Yogurt or Sour Cream for a dip, use it as a dry rub on chicken or roast, slice up some fresh onions and use it as a base for French Onion Soup.
Adapted from The Country Cook. Photography by The PKP Way.
DID YOU MAKE THIS Onion Soup Mix?
I want to hear about it!  Take a picture and tag me on Instagram or on Facebook.  I would love to see your finished product!  Make sure to tag me @iamhomesteader or hashtag #iamhomesteader, or both!