Skillet Ravioli is a hearty and impressive one-skillet dish loaded with ground beef, ravioli, homemade marinara sauce, and three kinds of cheese! It is sure to satisfy all of the members of your family and is easy enough to throw together any night of the week! I also have Roasted Garlic Ravioli which is another flavorful way to serve ravioli.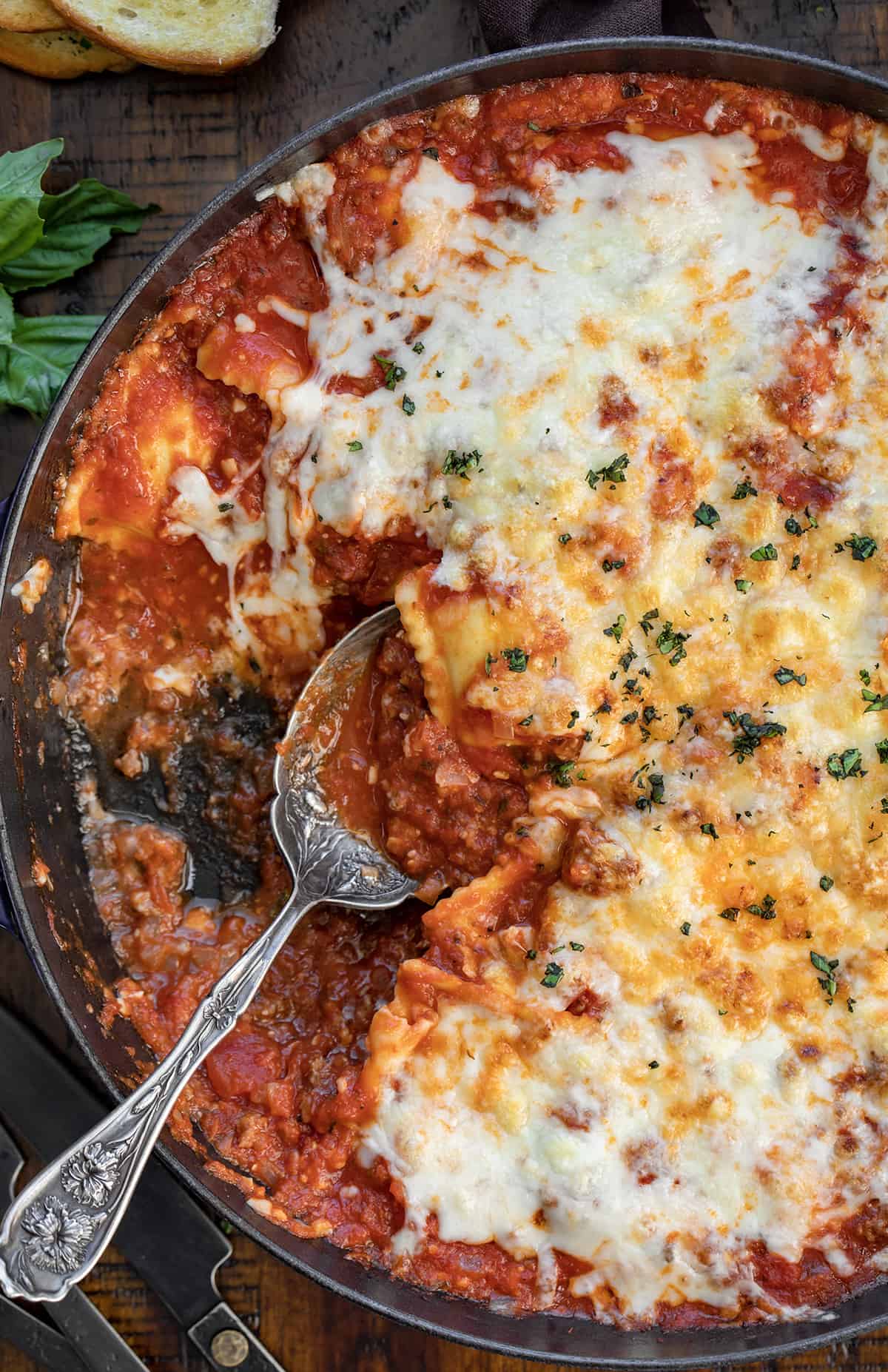 Ingredients & Substitutions
Meat: I added ground beef to this recipe. If preferred, you could substitute Italian sausage, ground turkey, or ground chicken. Or, make this a meatless dish and omit the ground beef entirely.
Ravioli: Using frozen ravioli makes this recipe that much simpler. And, you don't even need to thaw or boil the ravioli ahead of time. If using refrigerated ravioli, the cooking time may need to be less, but that will still work. Use your favorite variety of ravioli like spinach and ricotta, beef, mushroom, or roasted chicken garlic and herb, just to name a few. Or, if you are feeling really motivated, make homemade ravioli to use!
Marinara Sauce: My five-cheese marinara sauce is delicious in this skillet ravioli lasagna. I also have a tomato-based marinara sauce that would work. Or, use your favorite brand of sauce.
Cheese: I used three kinds of cheese in this recipe–romano, parmesan, and shredded mozzarella cheese.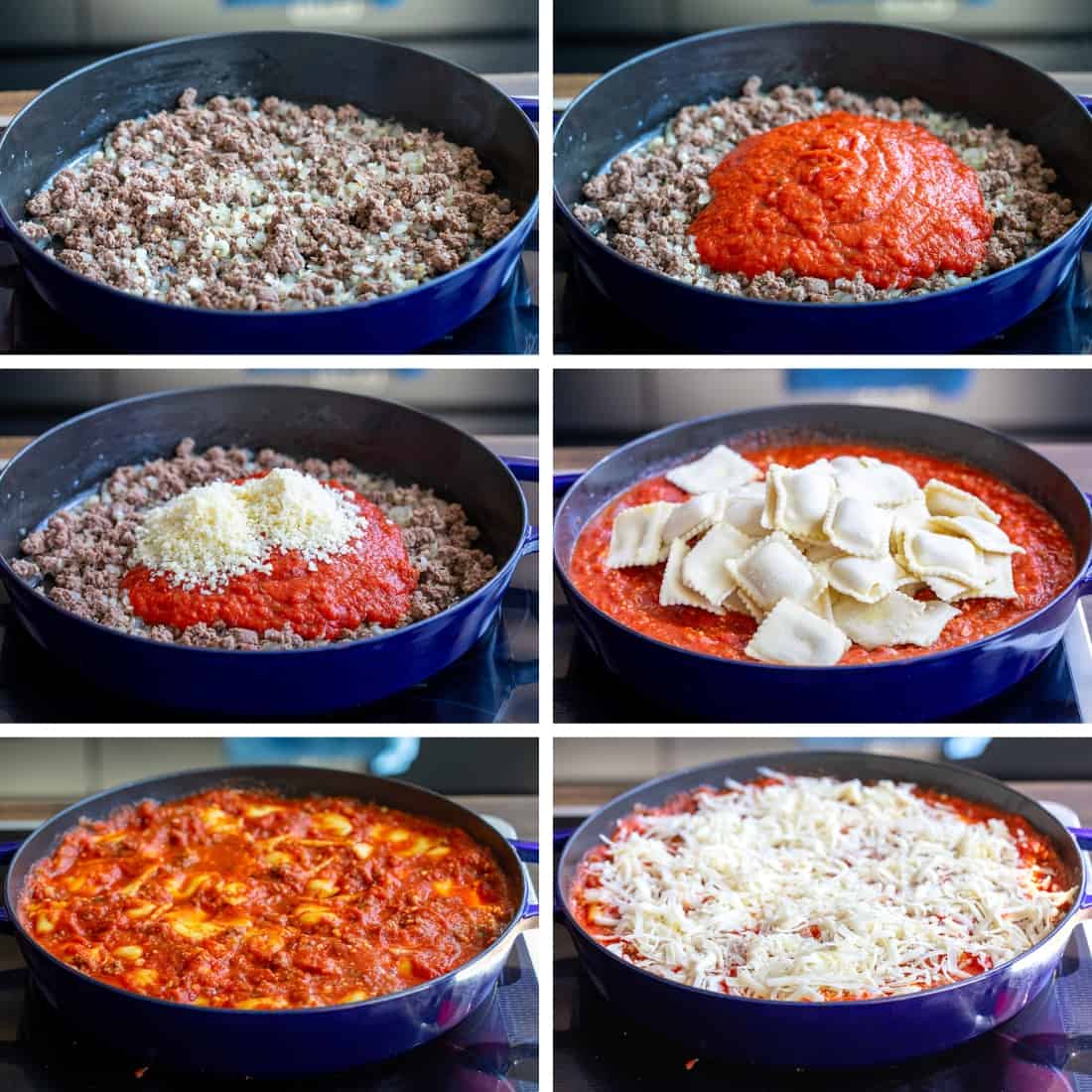 Can I Make This in a Different Pan?
With the amount of ravioli lasagna this recipe makes, it will not fit in a 9×13-inch baking dish. So, be sure to use a large enough skillet (I used a 13-inch) when making this dish. A bonus to using a large oven-safe skillet is that the ravioli can be made using just one skillet!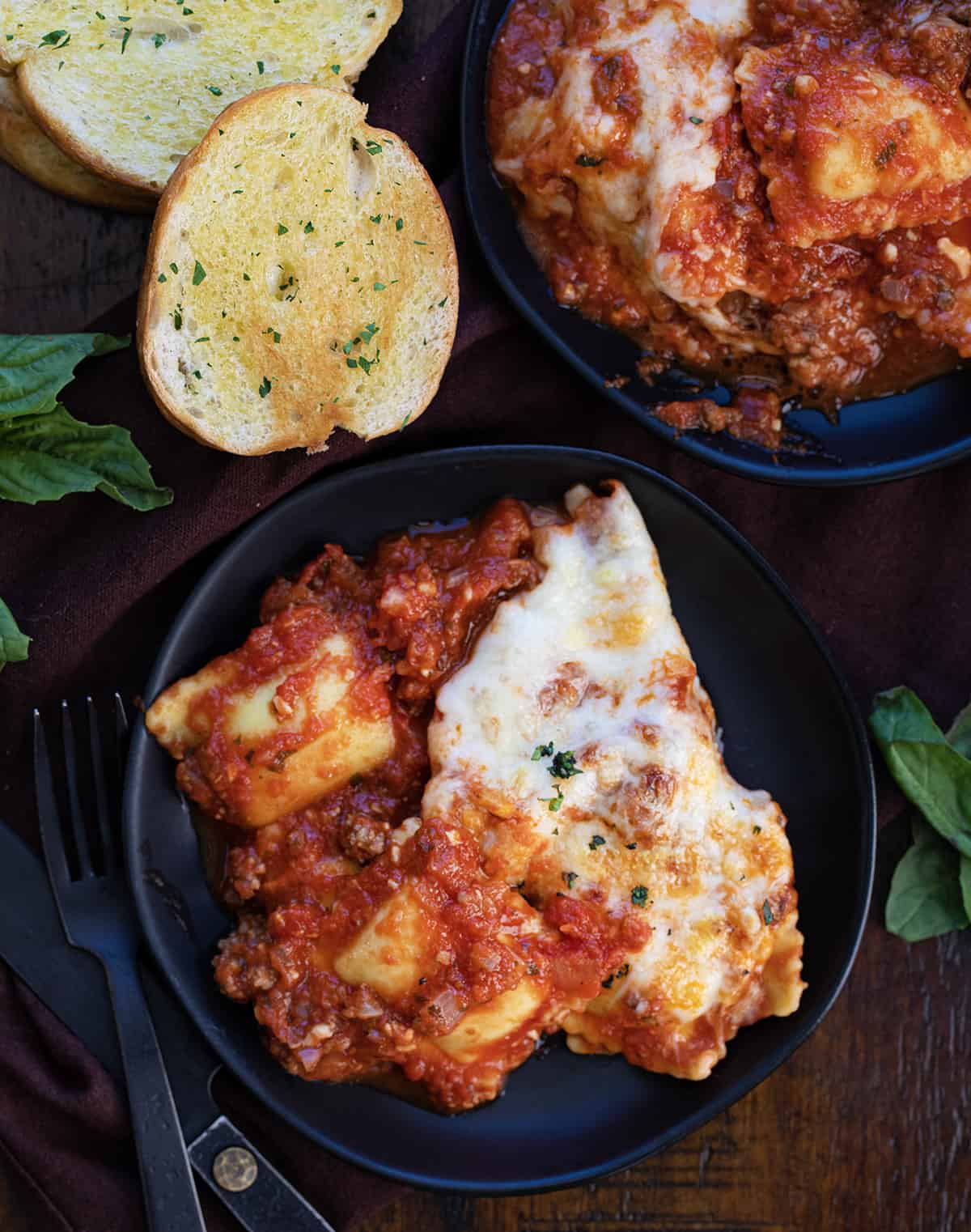 How to Store Skillet Ravioli
Once cooked, don't let any leftovers go to waste. First, let the skillet ravioli cool to room temperature. Then, store the leftovers in an airtight container in the refrigerator. They will last up to 3-4 days.
Can I Freeze Skillet Ravioli?
Yes! Since this does make such a large amount, it makes sense to freeze it to enjoy at a later date. To freeze, first, let the skillet ravioli cool completely. Next, store it in a freezer-safe container, labeled and dated, for up to 3 months. When ready to enjoy, let the ravioli lasagna thaw in the refrigerator overnight before reheating.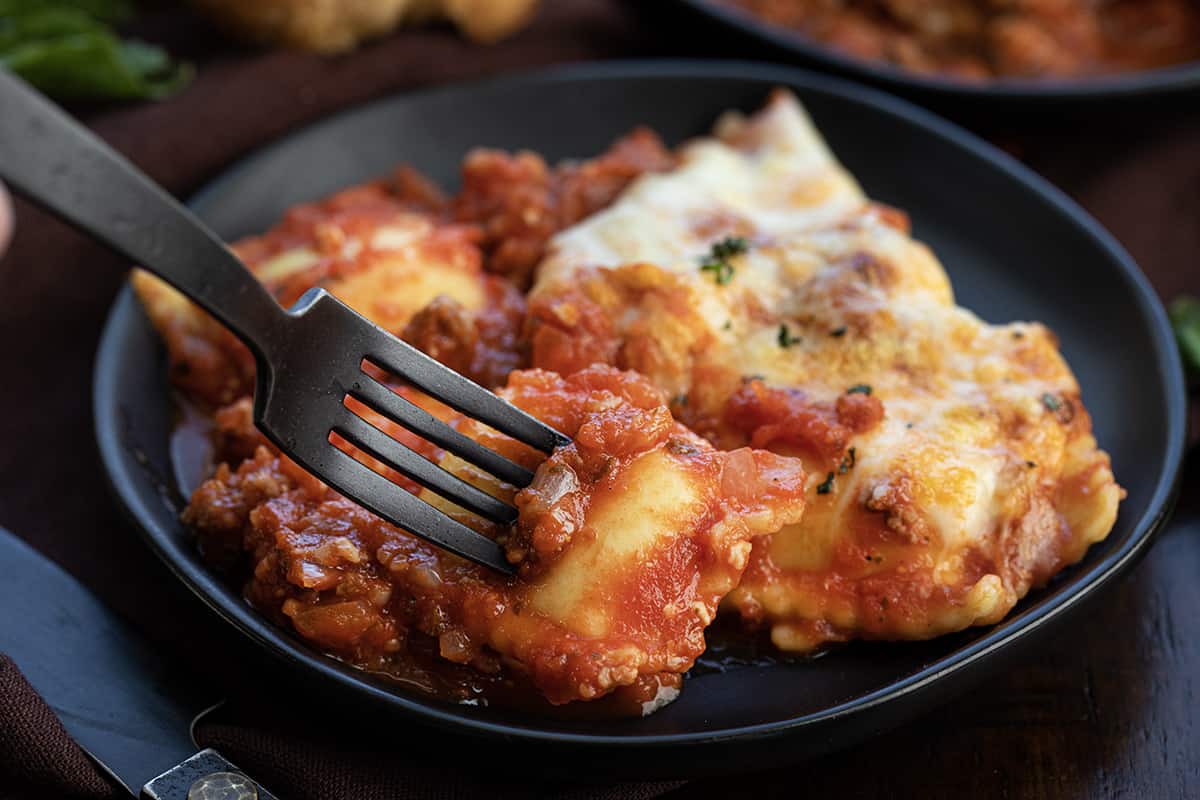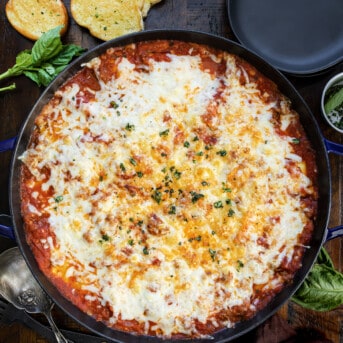 Skillet Ravioli
Skillet Ravioli is a hearty and impressive one-skillet dish loaded with ground beef, ravioli, homemade marinara sauce, and three kinds of cheese!
Ingredients
1

pound

ground beef

1

teaspoon

kosher salt

½

teaspoon

black pepper

1

small

yellow onion,

finely diced

3

teaspoons

garlic,

minced

1

bag

(25 ounces) cheese ravioli,

frozen

¼

cup

(25 g) romano cheese,

shredded

¼

cup

(25 g) parmesan cheese,

shredded

2

cups

(226 g) mozzarella,

shredded

fresh basil,

for garnish
Instructions
Preheat oven to broil.

In a large 13-inch oven-safe skillet over medium heat, combine the ground beef, salt, pepper, and onion. Cook and stir until the meat is browned and the onions are tender (about 8 minutes). Drain any excess grease if necessary.

Add the garlic and cook for an additional minute.

Reduce the heat to low. Add marinara sauce, romano, and parmesan cheese.

Add the frozen ravioli, making sure they are submerged in the sauce, and bring the mixture to a simmer. Cover with a lid or aluminum foil and allow the ravioli to simmer in the sauce, moving them occasionally to prevent sticking, until cooked through (20-25 minutes).

Uncover the skillet and top with shredded mozzarella. Broil for 2-3 minutes, or until the cheese is browned and bubbly.

Garnish with basil and serve.
Did you make this recipe?
You can tag me at @iamhomesteader.
What the Test Kitchen had to say about this recipe: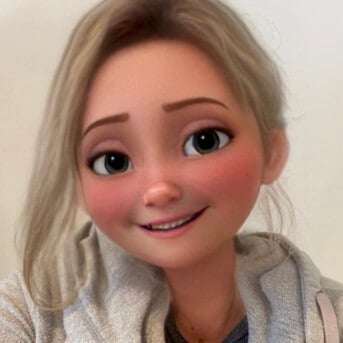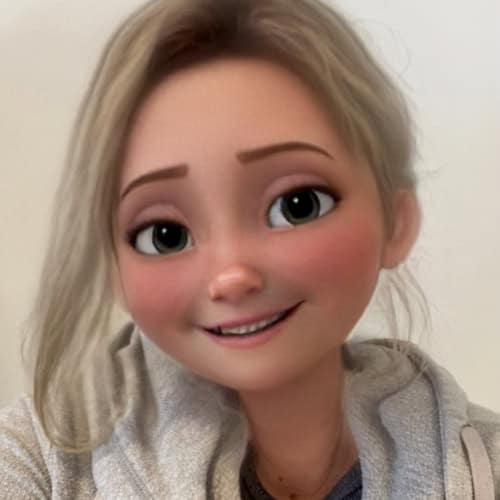 Autumn
If you like quick and easy meals, this Skillet Raviloli is the one for you. Everything is made in one pan. So, no fuss, no mess, and a delicious dinner on the table that looks like you have been slaving away all day.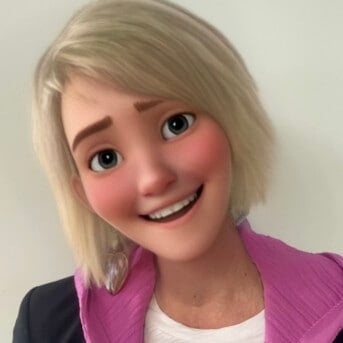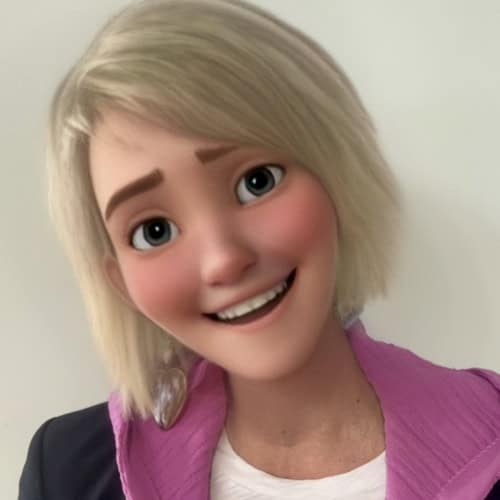 Elizabeth
All I can say about this recipe is YUM! Well, I'm wordy, so I am not stopping there. It is an impressive skillet dish that jazzes up a regular old plate of ravioli. But, although it looks impressive, it is super easy to make! It's really the perfect family-friendly meal that everyone will enjoy.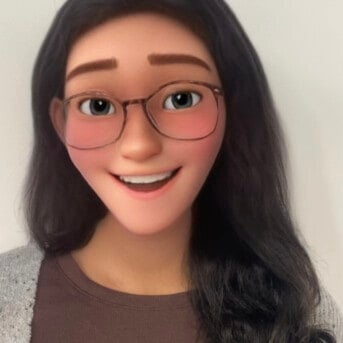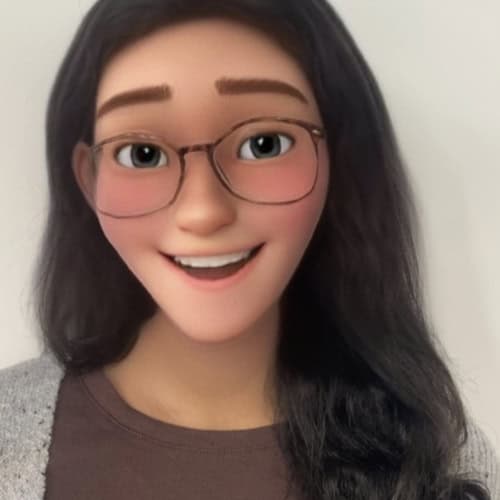 Bella
This is a good skillet dish. It is a good way to make ravioli more interesting by combining it with the lasagna meat sauce. It is nice and straightforward as is. This is an enjoyable dish to try out because it is simple to follow!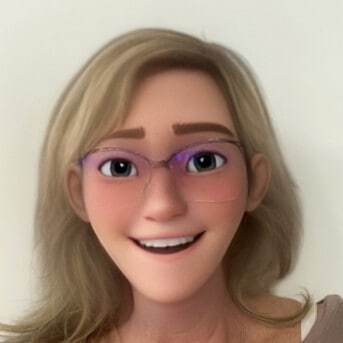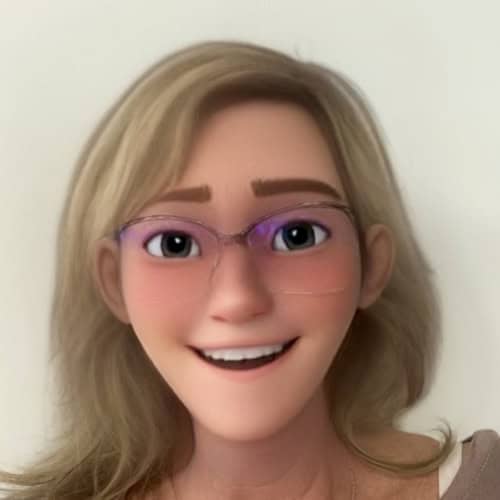 Christine
This meal is sooo easy and presents beautifully! Most of the ingredients are pantry staples, so it is an easy, tasty, affordable weeknight meal! Give this one a try!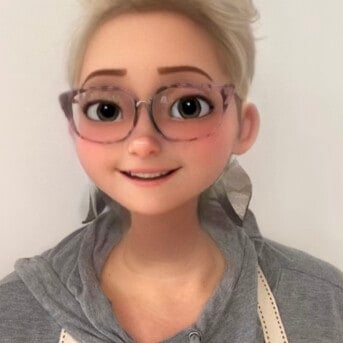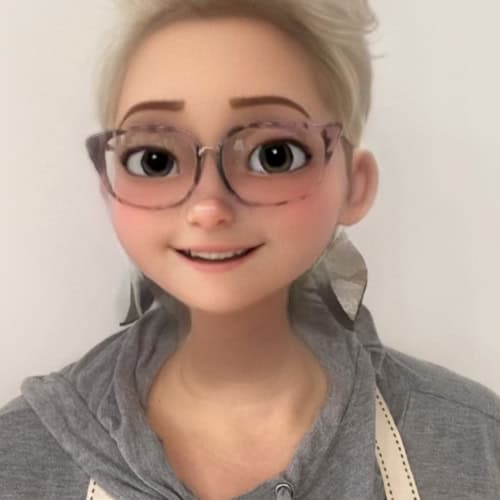 Selena
Such an easy and delicious dish! Super easy to put together and soooo full of flavor. My kids really liked this one too for an easy weeknight meal!