When you have to run out the door and only have 15 minutes to prepare dinner, Slow Cooker Chicken Taco Soup will save your dinner!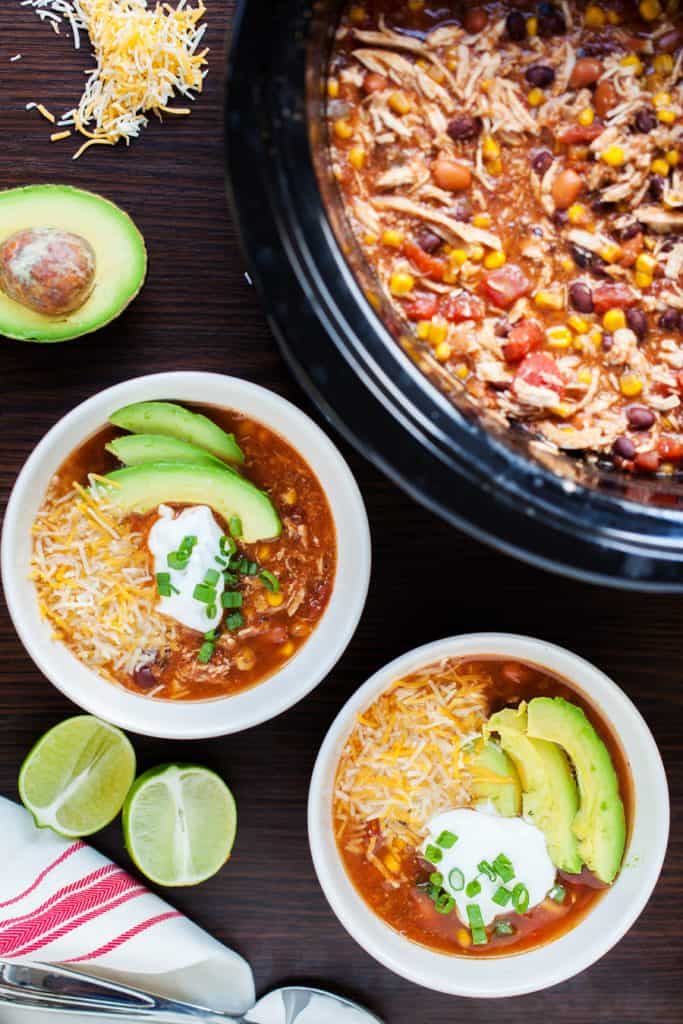 Simply pour everything into your slow cooker and have one less thing to worry about while driving your kids to their various appointments. When you get home, a hot and tasty dinner will be waiting for you! The soup is delicious as-is, but you can make it extra special by adding fun and tasty toppings.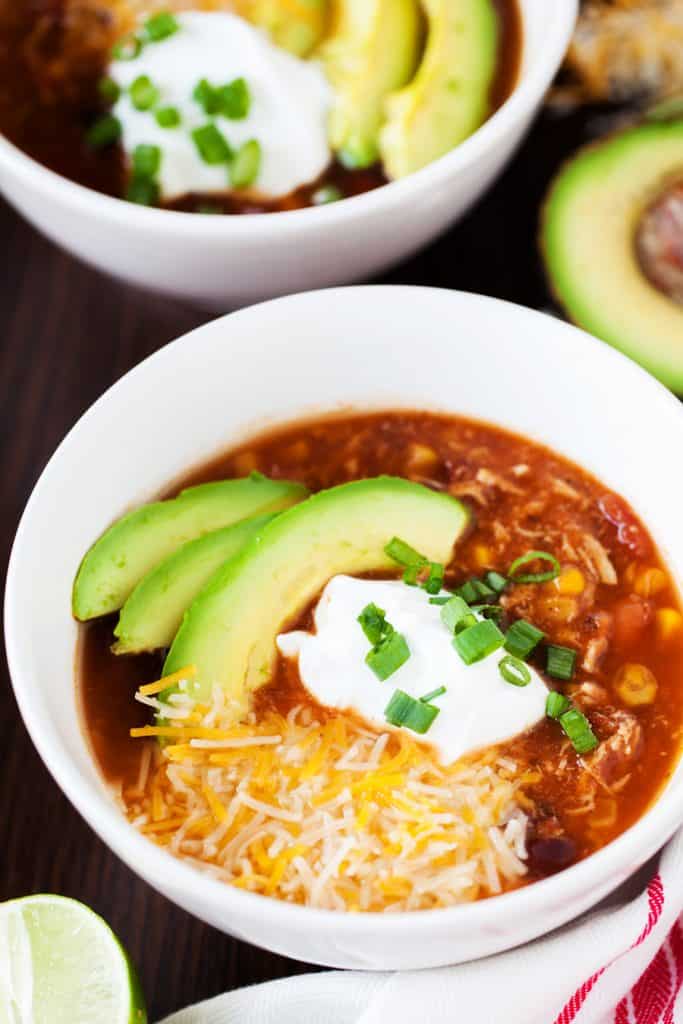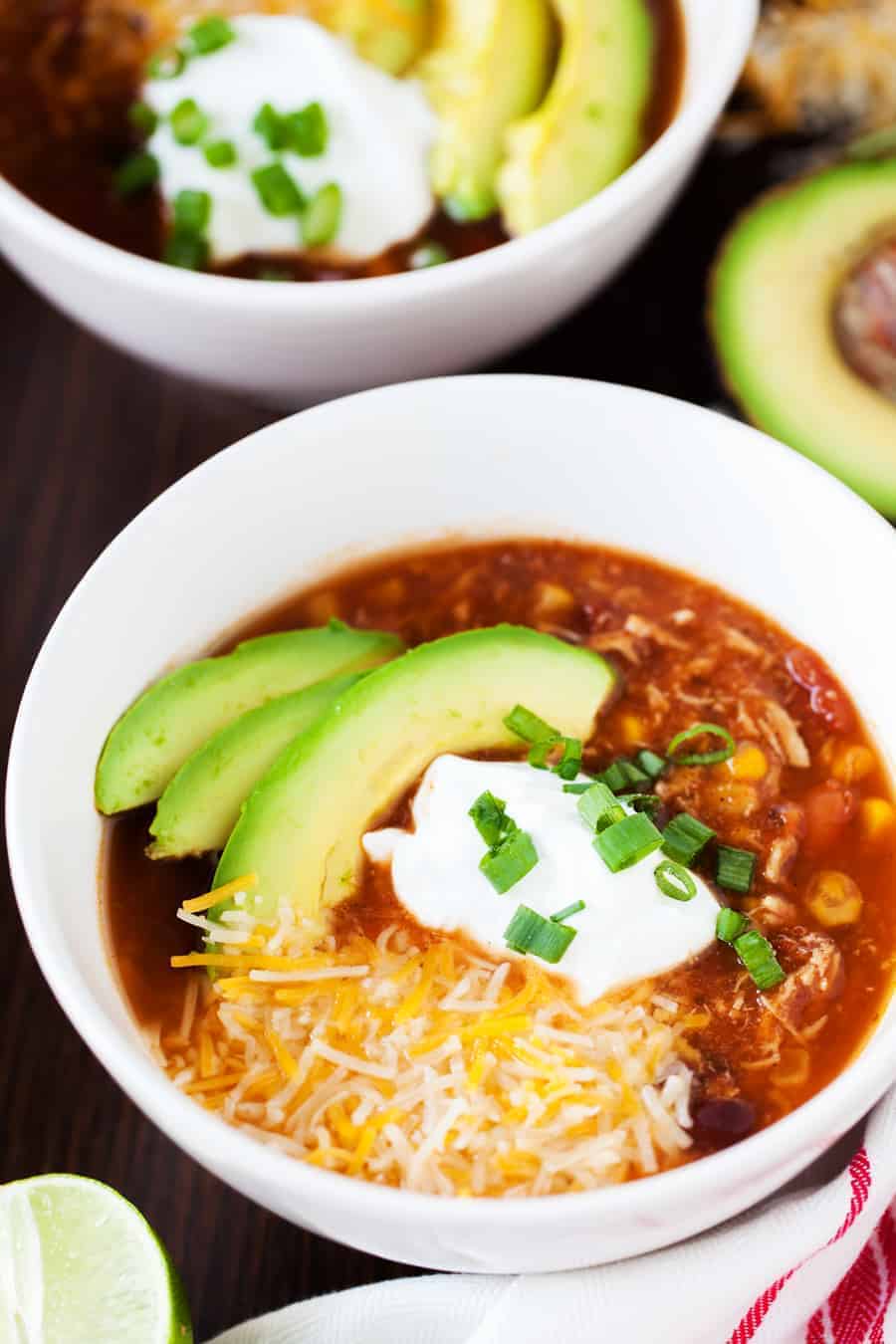 You can easily customize this recipe to fit the tastes of your family. Taste as you go to determine if the seasoning is to your liking, you can always add more! (I have used up 1/4 cup of taco seasoning before!) It's also fun to incorporate ingredients from the garden, so we will use onion, jalapeno's, and fresh herbs when they are in season.
Other Soup Recipes
Some people only eat soup when they are cold.  I love soup year round so I tend to stock pile the recipes.  Here are a few of my favorites!
Side Note:  if you are going to make any of these soups, you will also want to print this recipe for simple, no yeast breadsticks.
DID YOU MAKE Slow Cooker Chicken Taco Soup?
I want to hear about it!  Take a picture and tag me on Instagram or on Facebook.  I would love to see your finished product!  Make sure to tag me @iamhomesteader or hashtag #iamhomesteader, or both!
Photography by The PKP Way.