Scrumptious, melt-in-your-mouth Beef Short Ribs & Gravy take some time, but everything that's worthwhile takes a little time 🙂
The ribs cook slowly in the oven to yield some of the most tender meat you will ever taste. The gravy is made from the meat's drippings, producing an incredible savory, smooth, and thick sauce that you will basically be drinking.  No kidding, you will want to lick the plate.  Go for it, no judgment here!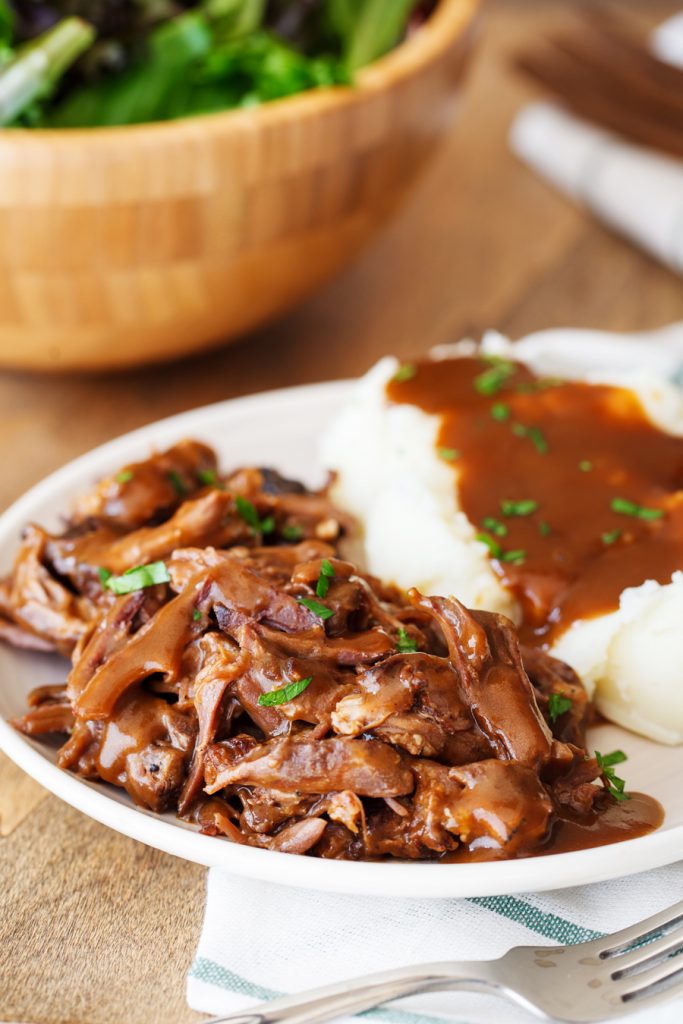 Beef Short Ribs
I was first introduced to this recipe by a "recluse" homesteading friend who did the long and slow version. She butchered her own meat, grew her own herbs, even made her own tomato paste! Her family has lived on their homestead for 30 plus years and has mostly lived off the land.  I want to be like her someday! She said that this recipe brought in neighbors from miles and miles away and the best memories were made when sharing this dish.

MY LATEST VIDEOS
We've enjoyed these beef short ribs and gravy with mashed potatoes, rice, and even sandwiched between rolls!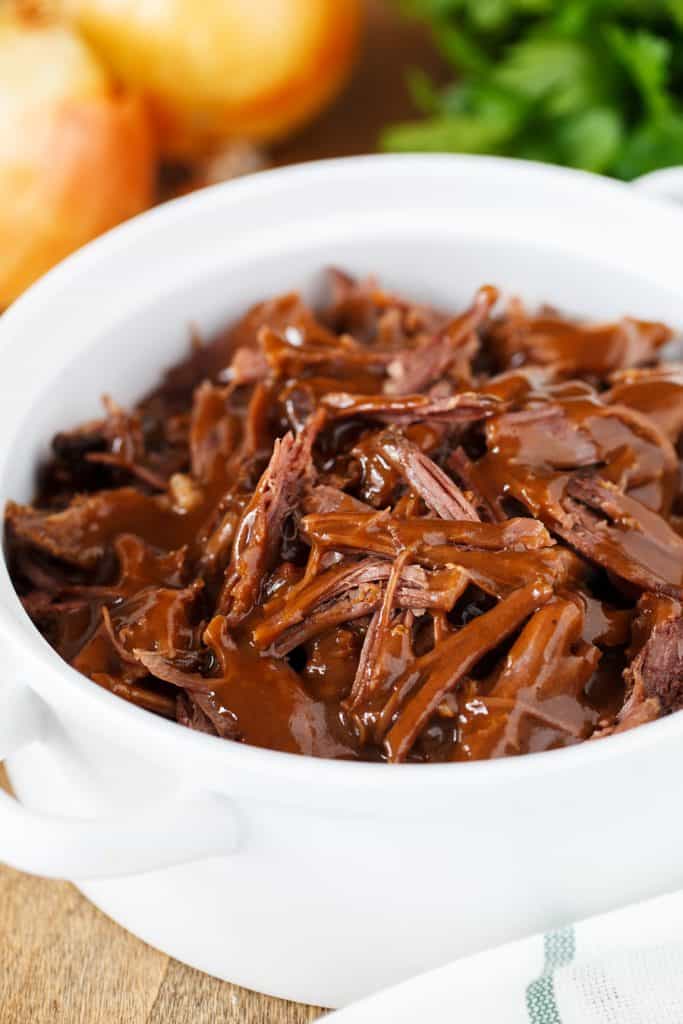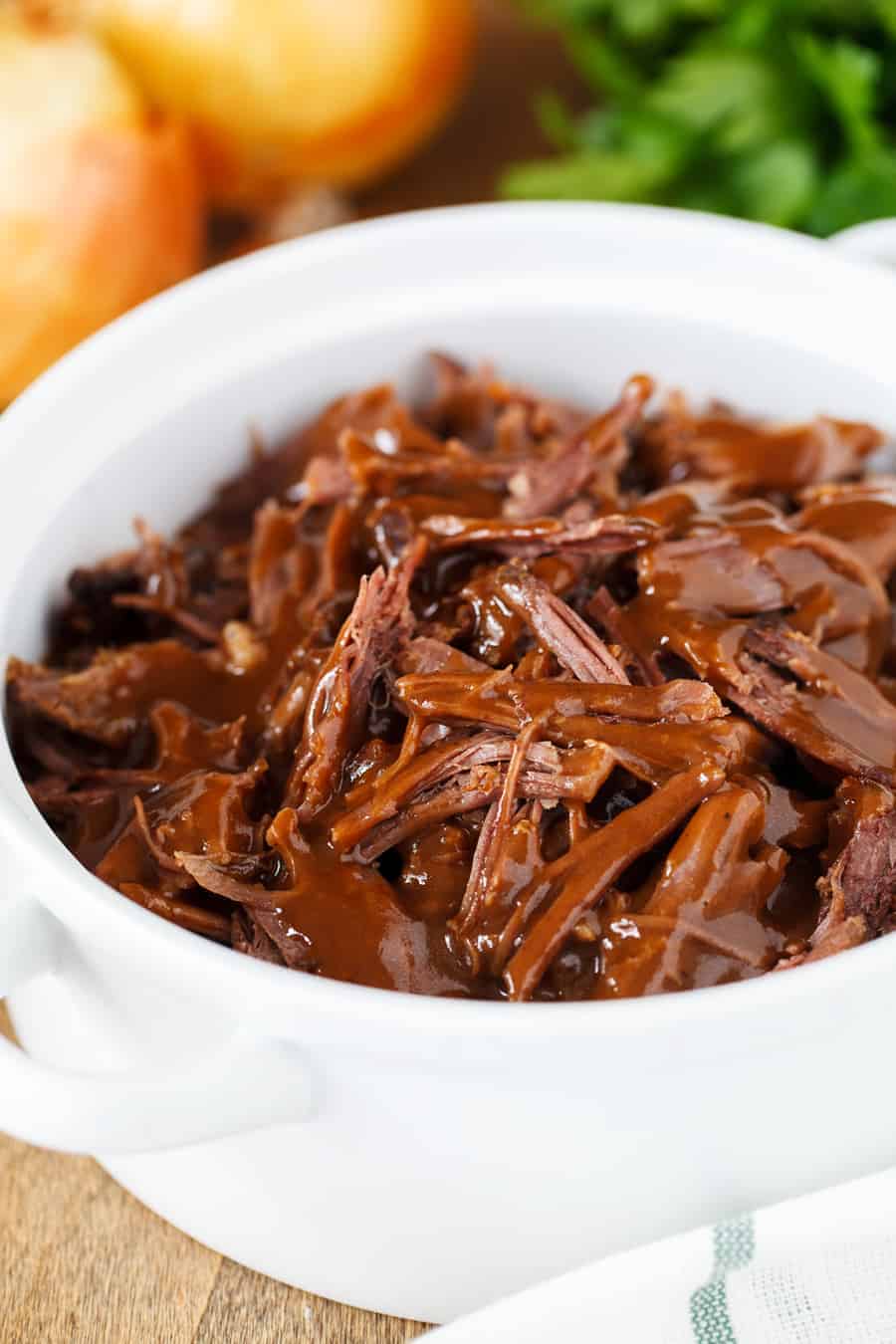 You really can't go wrong with this beef short rib recipe.  This family favorite can be used in so many different ways.  It is a true crowd pleaser, and the recipe can feed a large group.  I love to serve it for guests as well!
Adapted from A Family Feast. Photography by The PKP Way.