Great for beginners and for using up bananas that have seen better days, Chocolate Chip Banana Bread is perfect for an easy weeknight dessert, a quick breakfast, or for when it's your turn to bring snacks.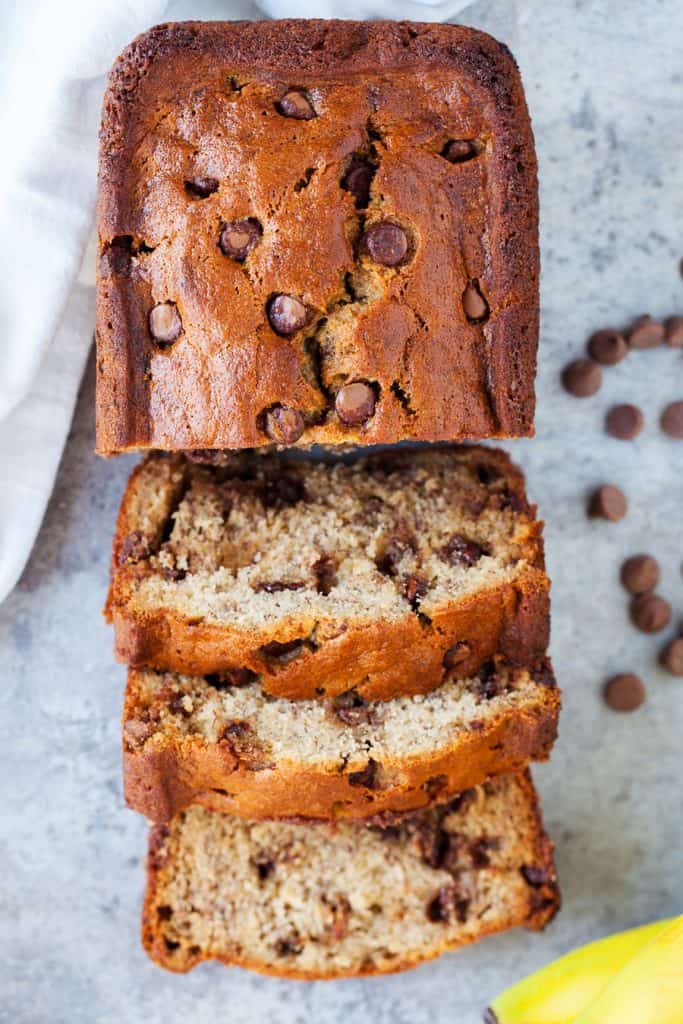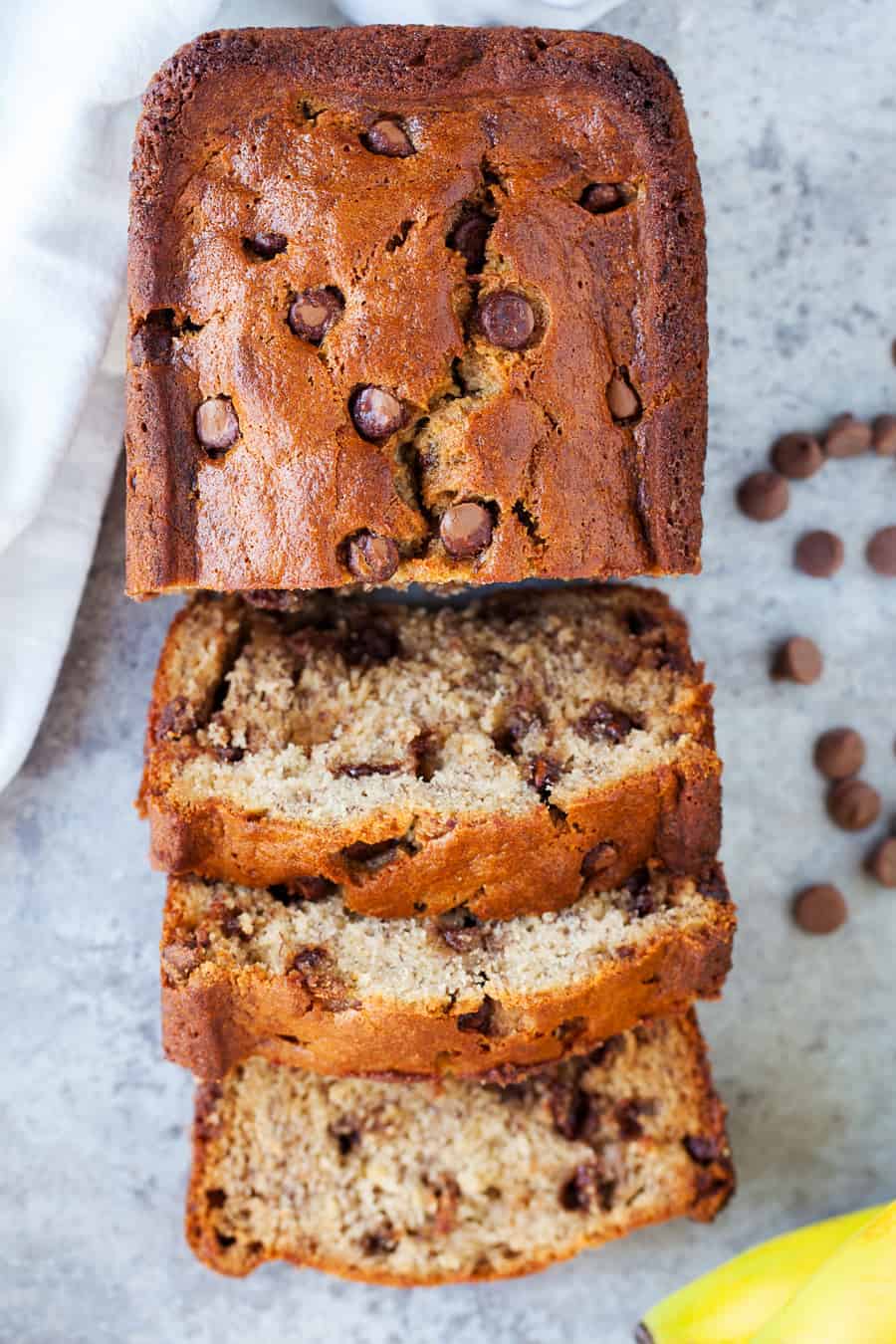 Chocolate Chip Banana Bread
Not only is this recipe the most delicious, but it is quite easy! You can prepare the entire thing in one bowl. (and who doesn't love less clean up?) The bread is saturated with banana flavor (5 whole bananas!) and the chocolate chips make it completely irresistible. Try adding chopped walnuts along with the chocolate chips. Absolutely sublime!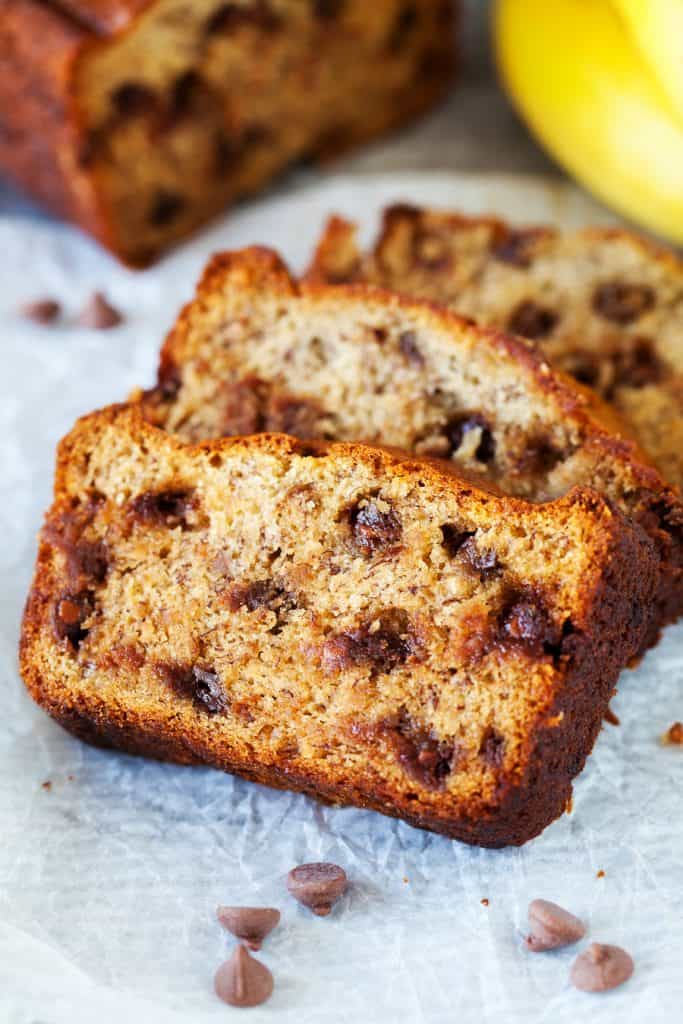 How long does chocolate chip banana bread last?
Freshly baked banana bread will keep well for about 1 week in the refrigerator. To maximize the shelf life of banana bread, cover with foil or plastic wrap and place in a plastic bag to prevent drying out. I like to cover with a piece of parchment paper and then place in a sealable plastic bag. Freshly baked banana bread will last for about 1 to 2 days at normal room temperature. (We are lucky if a loaf lasts longer than a day!)
Can you freeze chocolate chip banana bread?
Yes! Just wrap banana bread tightly with aluminum foil or plastic freezer wrap and place in heavy-duty freezer bag. If you prefer not to use foil directly on your bread, wrap tightly with parchment paper, then place that into a sealable plastic bag. Be sure to label it with the date.
Photography by The PKP Way.