Copycat Chipotle Chicken is an easy way to enjoy the authentic flavor of Chipotle® at home. This easy-to-follow recipe uses marinated chicken thighs that are pan-fried and diced into bite-sized pieces with no overnight marination or difficult-to-find ingredients needed! Skip the lines at the Chipotle restaurant and make this mouth-watering dish in the comfort of your own home. Add it to your Chipotle Chicken Tacos for your next taco night!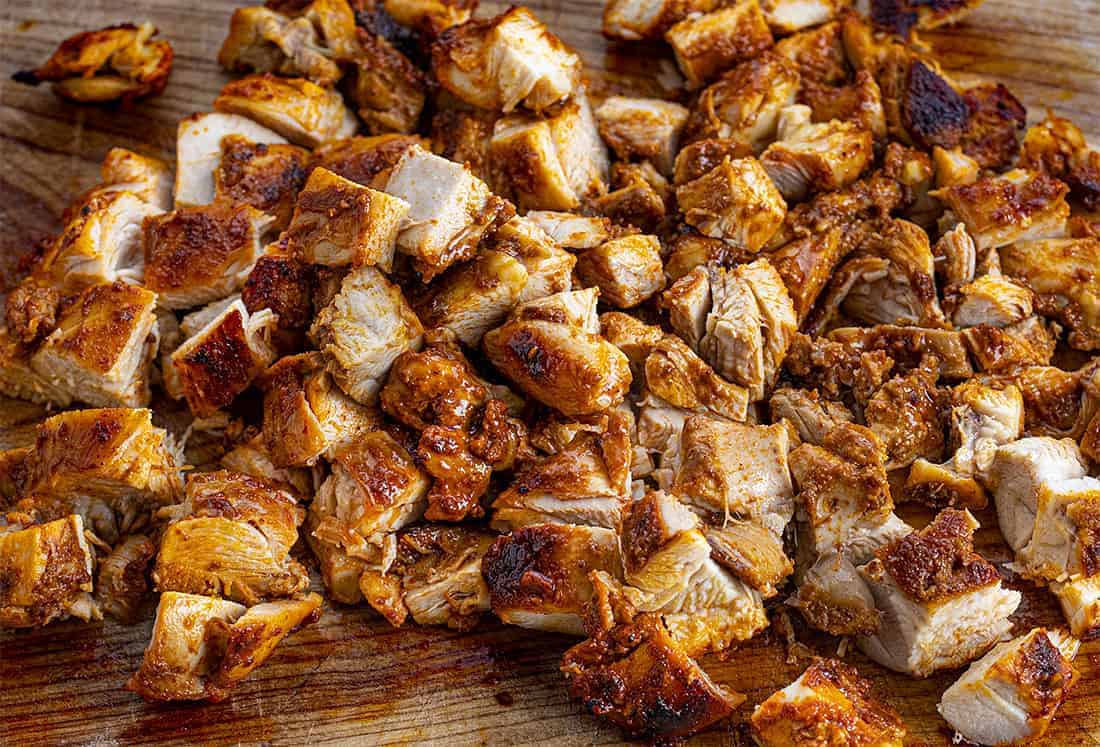 Ingredients & Substitutions
Chicken Thighs: For the Chipotle chicken recipe, boneless and skinless chicken thighs are commonly used to deliver rich, savory flavor, being considered dark meat. However, if seeking a healthier option, boneless and skinless chicken breasts can be used as an alternative.
Chipotle Peppers in Adobo Sauce: This recipe uses sauced peppers to add flavor and a hint of spice to the chicken. The peppers can be found in the Latin foods aisle at your local grocery store.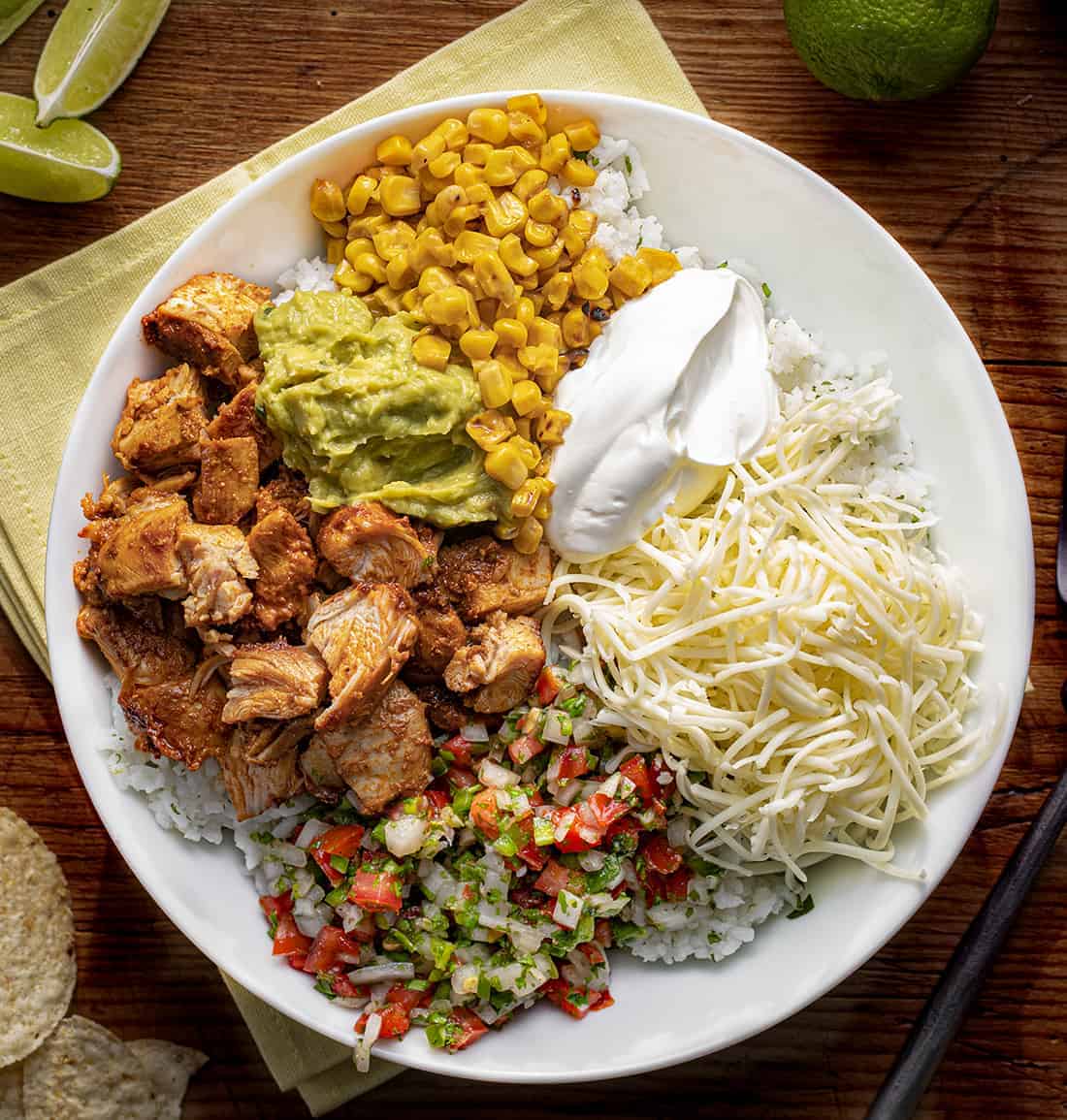 How to Serve Chipotle Chicken
After the chicken has been cooked, dice it into bite-sized pieces. Serve it warm in a tortilla with all your favorite toppings. Or, make it into a chipotle chicken burrito 'bowl' by topping cilantro rice with the chicken, followed by all your favorite fixings from Fajita Veggies to your favorite kinds of cheese to refried beans, guacamole, and chipotle honey vinaigrette. If preferred, I also have Copycat Chipotle Steak which is delicious and would make a flavorful bowl, too!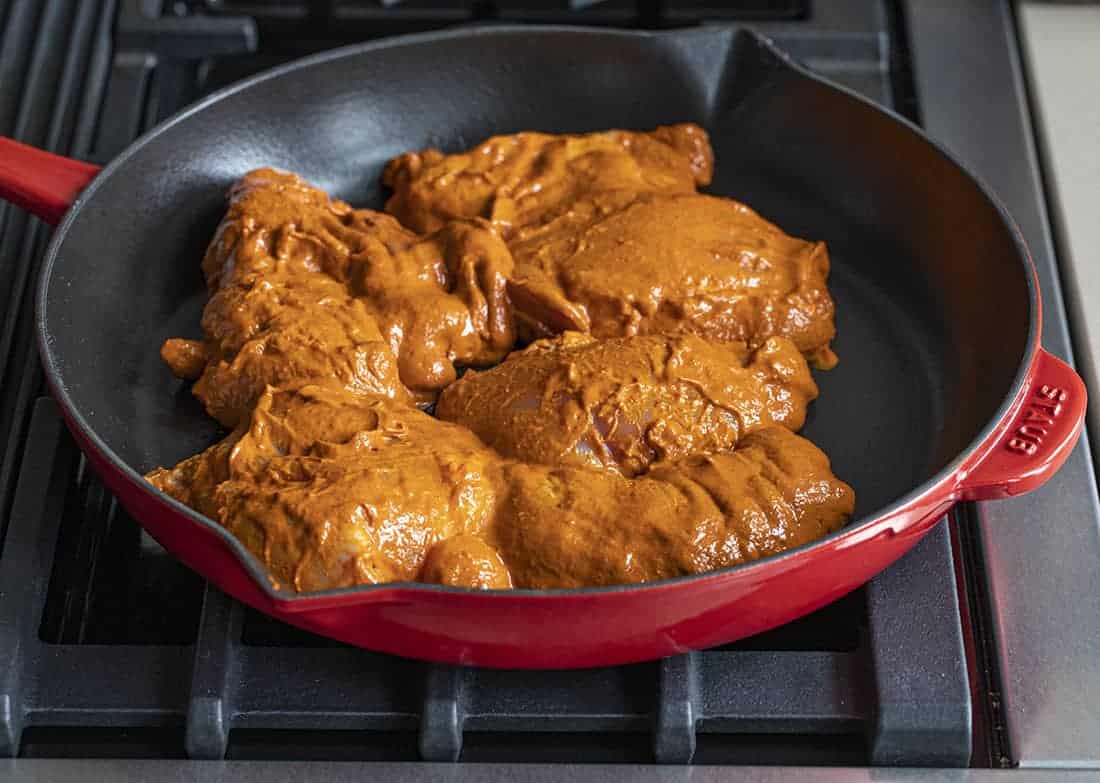 Can I Make Chipotle Chicken Spicier?
Yes! If you like a little more heat in your chipotle chicken, add the marinade ingredients to the bowl of a blender. Puree until smooth and then pour over chicken thighs. Chopping up the chipotle peppers* will add extra heat, making the marinade even spicier.
Do you want even more heat? You daredevil! 😉 The longer the marinade sits on the chicken, the spicier it will be. You can marinate this dish for up to 24 hours, but be warned, it will be hot!
*Another heat disclaimer: We tested this recipe in many different ways and with many different products. We found that certain brands of chipotle peppers in adobo sauce packed a little more heat than others. The Embasa brand was one of our favorites, but be warned, it was on the spicy side! (Affiliate link to adobo sauce)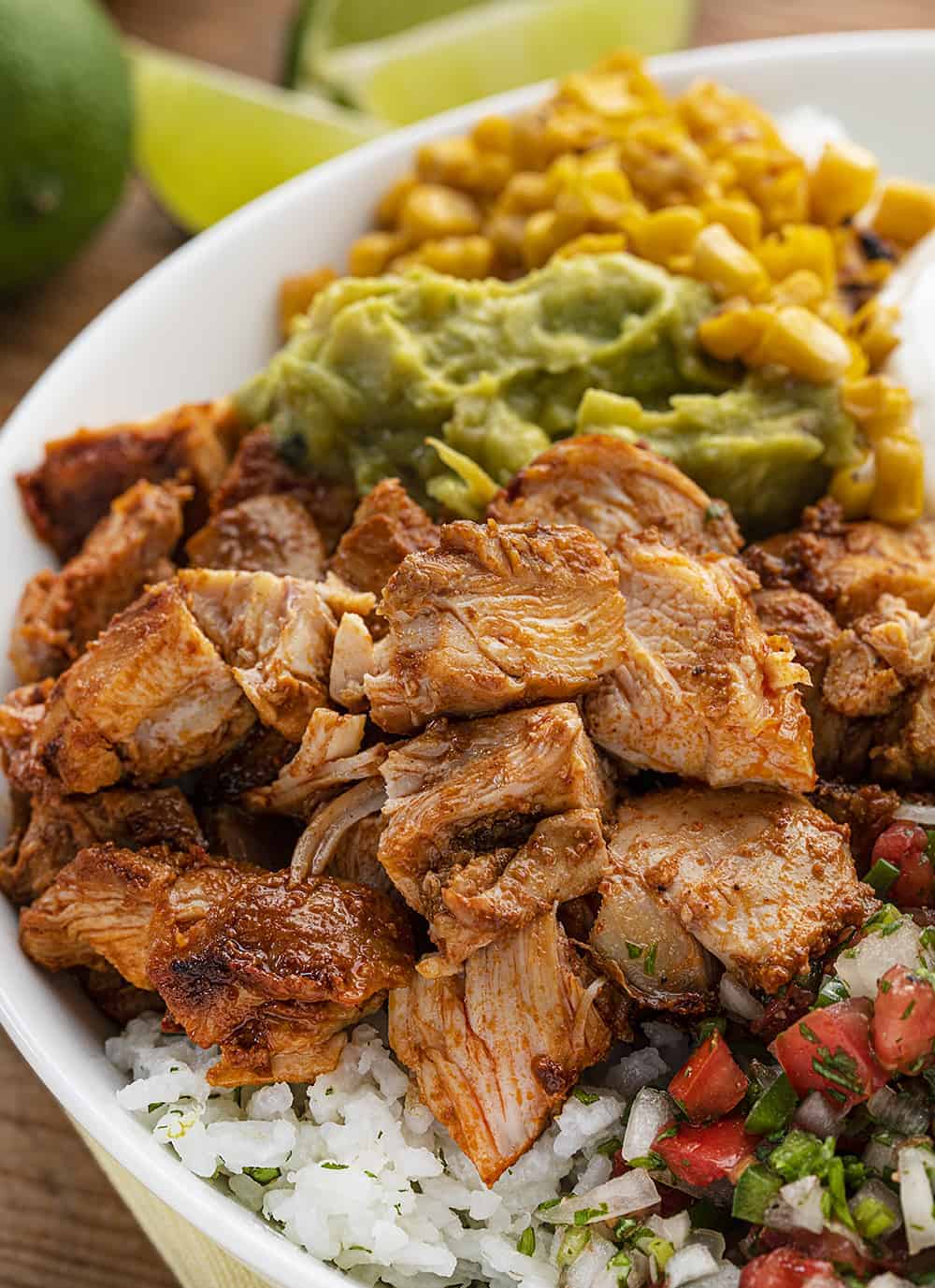 Can I Cut Up the Chicken Before Cooking It?
For the best results in this Chipotle chicken recipe, it's recommended to marinate and cook the whole boneless, skinless chicken thighs. Cutting the chicken before cooking may save time, but it won't result in as juicy and flavorful meat. Our testing showed that cooking the whole thighs before cutting resulted in the juiciest and most flavorful Chipotle chicken.
Storing the Cooked Chicken
If you are into meal planning, this will probably be a go-to recipe for you. The cooked chicken will last 3-4 days in the refrigerator, in a sealed container. So, you can enjoy the bite-sized chicken for a few lunches and in a few different ways. Just heat up the chicken in the microwave when ready to eat.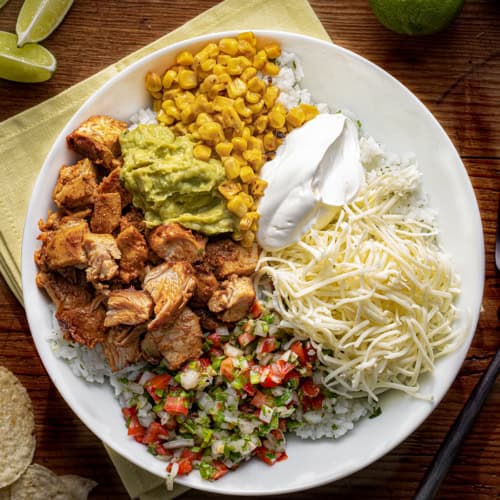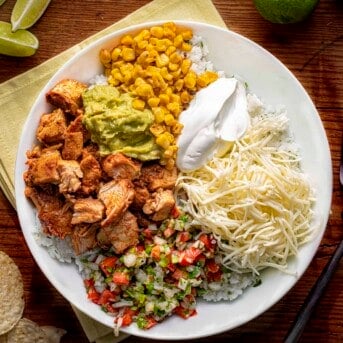 Chipotle Chicken
Chipotle Chicken is marinated chicken thighs that are pan-fried and diced into bite-sized pieces to serve with a tortilla and all your favorite fixings.
Ingredients
1 ½

pounds

boneless, skinless chicken thighs

2

teaspoons

ground coriander

2

teaspoons

cumin

1

can

(7 ounces) chipotle peppers in adobo sauce

4

teaspoons

garlic,

minced

2

teaspoons

kosher salt

4

tablespoons

olive oil
Instructions
To a medium bowl, add the coriander, cumin, chipotle peppers in adobo, garlic, kosher salt, and olive oil.

Add the chicken thighs to a zippered plastic bag and pour the chipotle mixture over the top.

Shake the bag to coat all of the chicken. Remove any excess air and zip shut.

Place in the refrigerator to marinate for 1 hour.

When ready, add the chicken thighs to a large skillet over medium-high heat. Cook the thighs on each side for 3-5 minutes, or until slightly charred. Switch heat to medium-low and continue cooking (about 10-15 minutes) until the internal temperature is 165°F.

Dice the cooked chicken into bite-sized pieces.

Serve with tortillas, rice, fresh pico, sour cream, cheese, and all of your other favorite fixings (i.e., lettuce, guacamole, caramelized onions).
Did you make this recipe?
You can tag me at @iamhomesteader.