Creamy Kielbasa Skillet is a blend of hearty kielbasa, velvety cheddar cheese sauce, penne pasta, and fresh broccoli florets. It's an indulgent and comforting meal perfect for any night of the week! Be sure to check out all of my other delicious Kielbasa Recipes, too!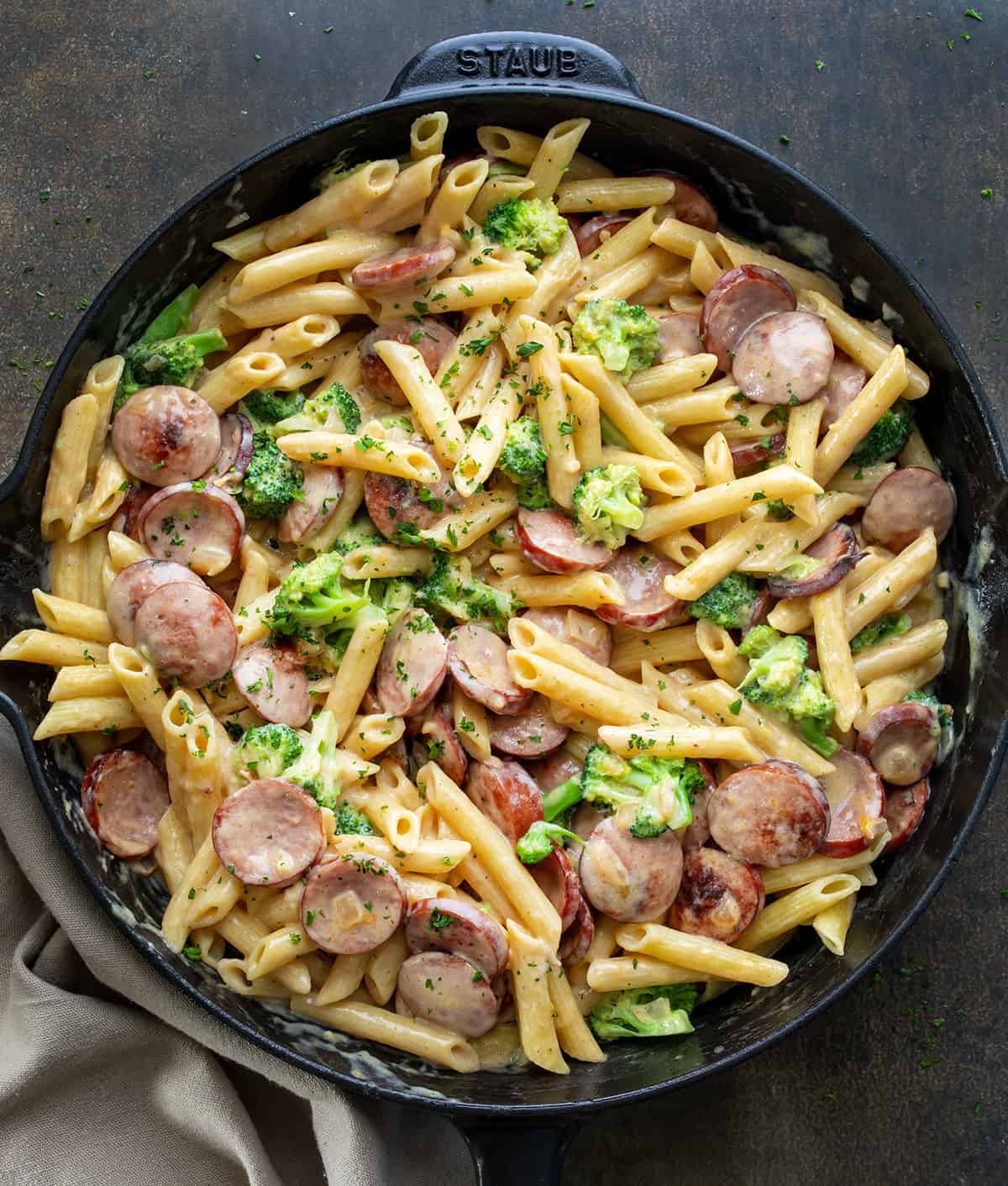 Ingredients & Substitutions
Pasta: I used penne pasta for this dish. Its ridged texture helps sauces adhere to it, making it a great choice for hearty and creamy sauces. Of course, you could use pasta you have on hand or make homemade pasta!
Broccoli: Look for fresh broccoli florets to quarter and add to the pasta in the final 3-4 minutes of boiling time. If using frozen broccoli, add that in the final minute of boiling the pasta.
Kielbasa: Kielbasa is a flavorful, lightly smoked Polish sausage that is usually sold pre-cooked. You could substitute andouille smoked sausage, turkey smoked sausage, or chorizo. You could even try this dish with bratwurst for a flavorful alternative.
Cheese Sauce: The cheese sauce is made from a combination of whole milk and cornstarch to achieve the perfect consistency. The mild cheddar cheese, when melted into the sauce, imparts a creamy and slightly tangy profile that beautifully complements the other ingredients. You could also try this with your favorite kind of cheese or a blend of cheeses.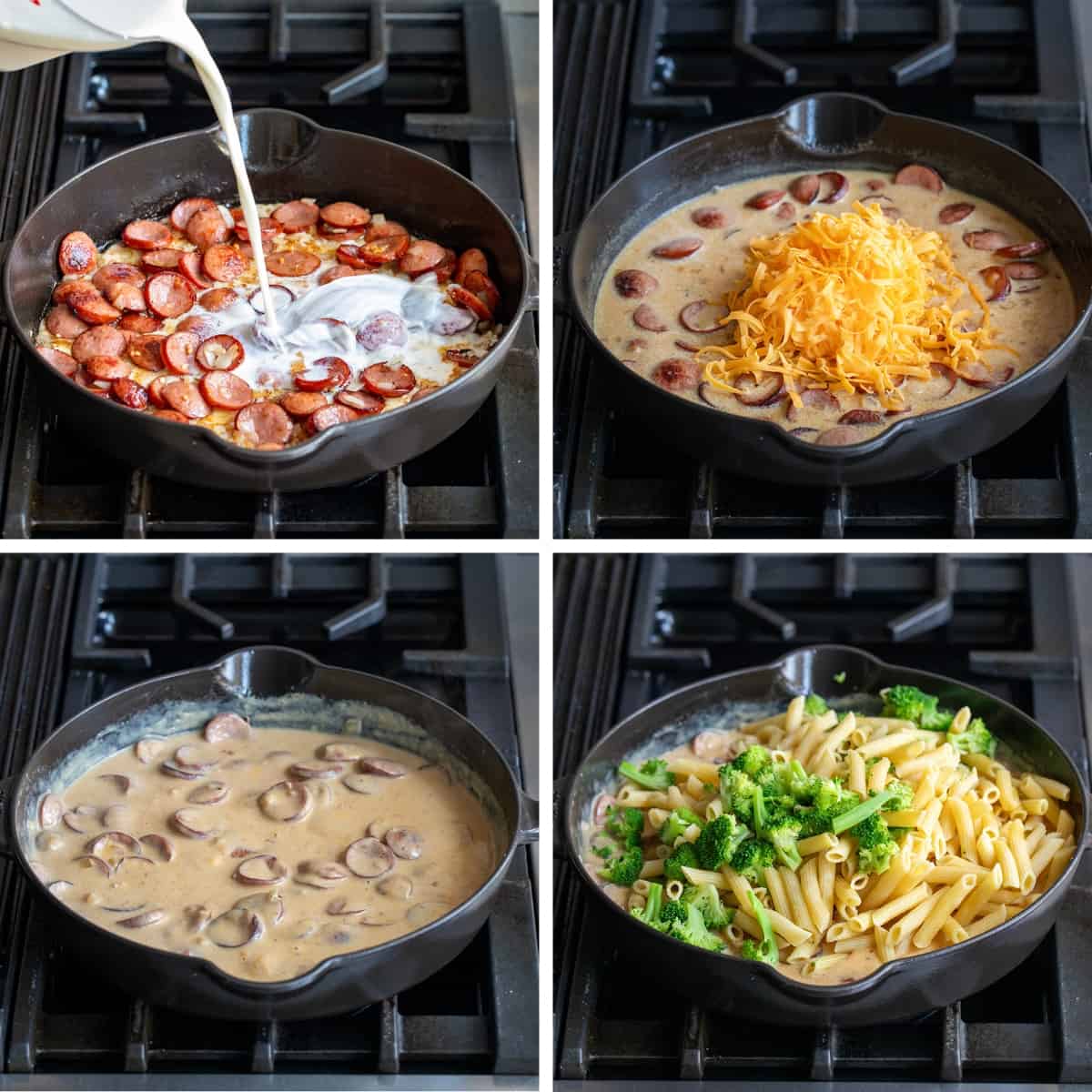 Can I Make This With A Different Vegetable?
Absolutely! In fact, we also tested this recipe with asparagus, which many people thought was delicious! Some additional alternative vegetables are spinach, peas, green beans, carrots, zucchini, or bell peppers. When substituting vegetables, consider the cooking time and texture of the vegetable. Some vegetables may cook more quickly than others, so adjust the timing accordingly to ensure they are cooked to your desired level of tenderness. You can also mix and match different vegetables to create a colorful and varied dish.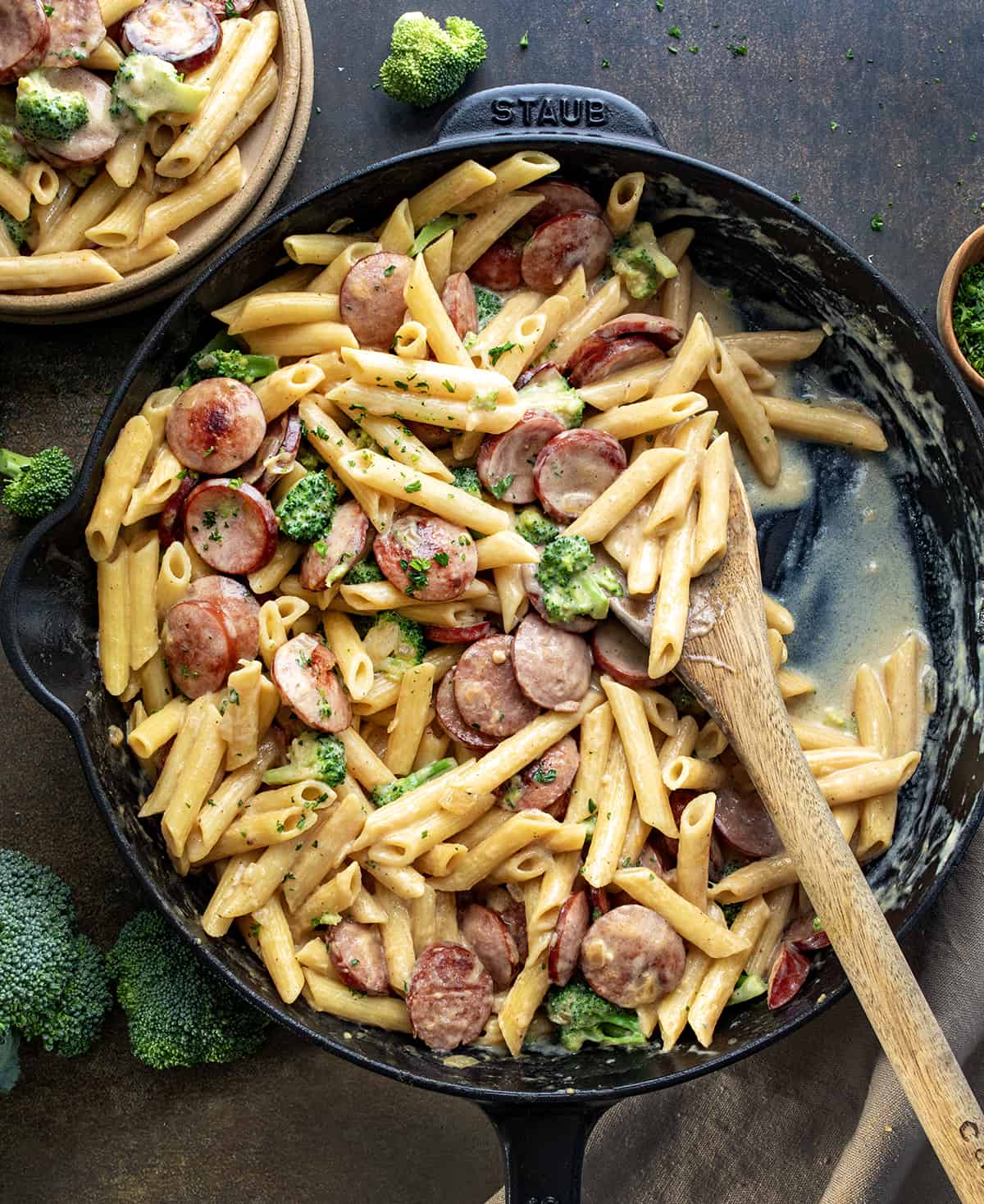 What To Serve With a Kielbasa Skillet
The creamy kielbasa skillet is a hearty and flavorful dish that pairs well with a variety of side dishes to create a well-rounded and satisfying meal. Here are some options to consider serving alongside the creamy kielbasa skillet: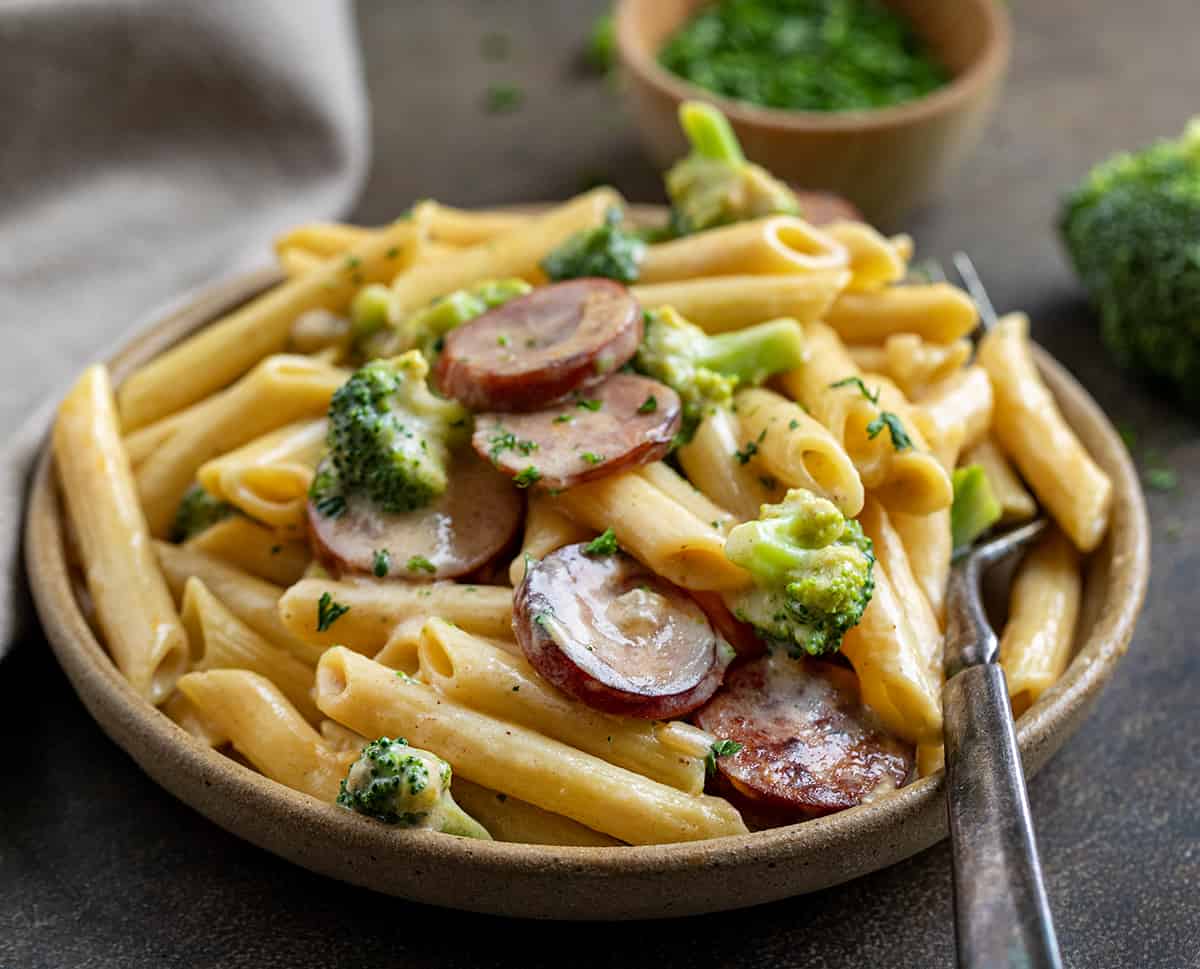 How To Store Creamy Kielbasa Broccoli Skillet
Once cooled to room temperature, store the leftover creamy kielbasa skillet in an airtight container in the refrigerator. It will last up to 3-4 days. Reheat in the microwave or on the stovetop. You may want to add a splash of milk or a little extra cheese while reheating to restore creaminess.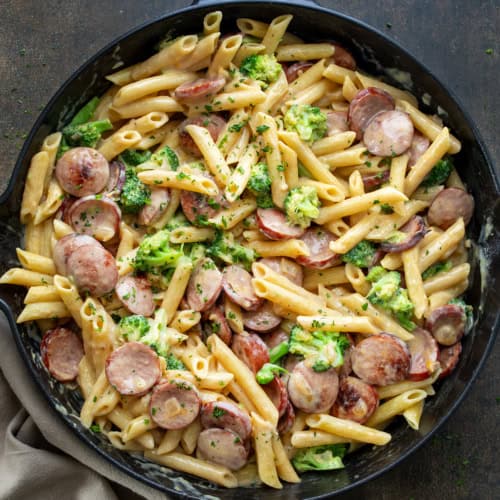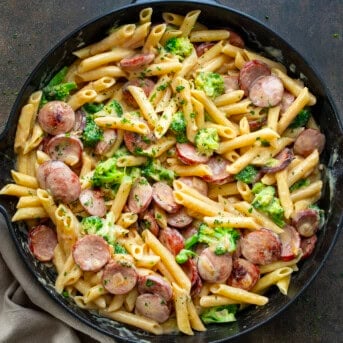 Creamy Kielbasa Broccoli Skillet
Creamy Kielbasa Skillet is a blend of hearty kielbasa, velvety cheddar cheese sauce, penne pasta, and fresh broccoli florets. It's an indulgent and comforting meal perfect for any night of the week!
Ingredients
8

ounces

penne pasta

2

cups

(182 g) fresh broccoli florets,

quartered

2

tablespoons

unsalted butter

1

ring

(13.9 ounces) kielbasa,

cut into ¼-inch slices

1

small

yellow onion,

finely diced (about ½ cup)

1

teaspoon

garlic,

minced

1 ½

cups

(367.5 g) whole milk

1

tablespoon

cornstarch

1 ½

cups

(169.5 g) mild cheddar cheese,

shredded

salt and pepper,

to taste

parsley,

for garnish
Instructions
Bring a large pot of salted water to a boil. Add the pasta and cook until al dente according to package directions (about 8-10 minutes).

In the final 3-4 minutes of boiling the pasta, add the broccoli.

When done, reserve 1 cup of pasta water and drain the rest. Set the noodle and broccoli aside.

In a large skillet over medium heat, melt the butter. Add the kielbasa and onions. Cook, stirring occasionally, until the sausage is browned and the onion is softened (about 5 minutes).

Stir in the garlic and cook for an additional minute.

In a medium bowl, combine the milk and cornstarch, whisking until the cornstarch is dissolved. Add the milk mixture into the skillet, stirring constantly to prevent lumps.

Bring the mixture to a boil, and continue cooking until thickened (about 2-3 minutes).

Reduce heat to low. Stir in the cheese, mixing until fully melted and the sauce is smooth and creamy.

Add the cooked pasta and broccoli to the skillet. Toss everything together until the pasta is evenly coated with the sauce. If the sauce becomes too thick, add a little bit of the reserved pasta water until you reach your desired consistency.

Season to taste with salt and pepper. Garnish with parsley.
Did you make this recipe?
You can tag me at @iamhomesteader.
What the Test Kitchen had to say about this recipe: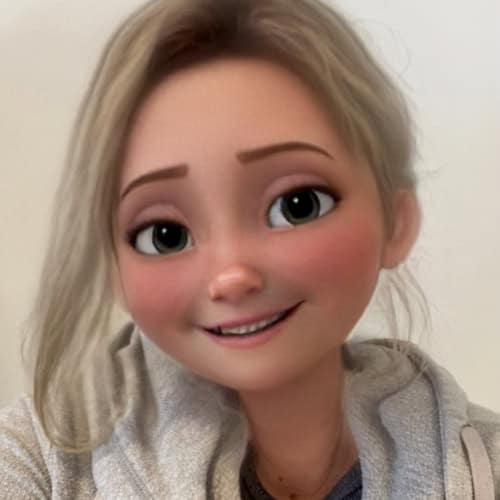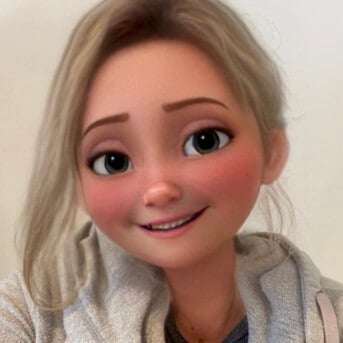 Autumn
If you are looking for an easy weeknight meal this one has you covered. This recipe gives off major mac and cheese vibes, but obviously upgraded with kielbasa and broccoli. So satisfying!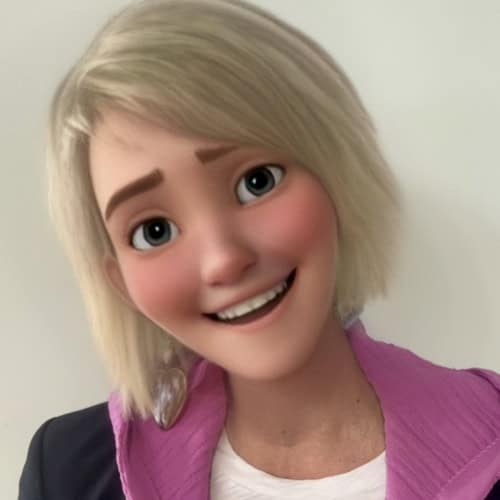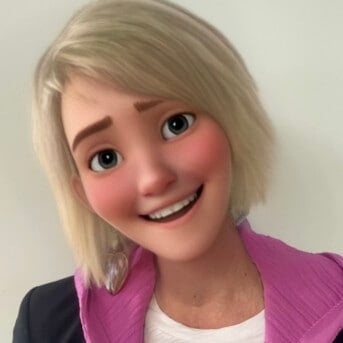 Elizabeth
Yum! I loved this recipe. It's easy to throw together and so flavorful! The sauce isn't too heavy for my taste, and I love that the broccoli is in there to get a serving of vegetables!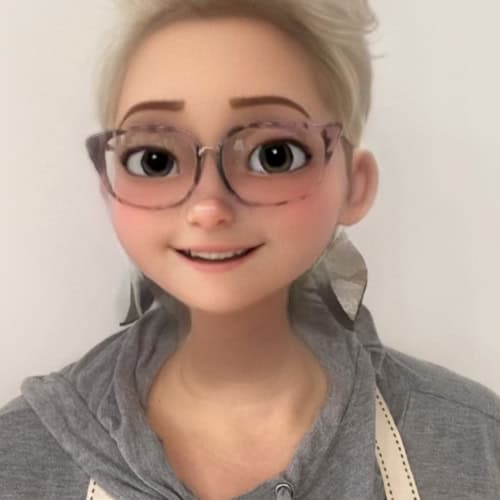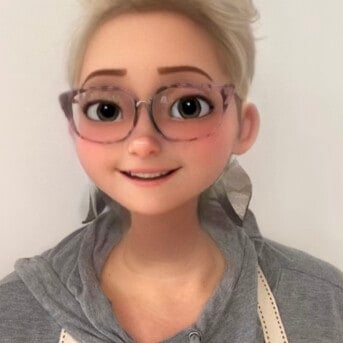 Selena
So delicious and quick and easy to throw together for dinner. Super flavorful!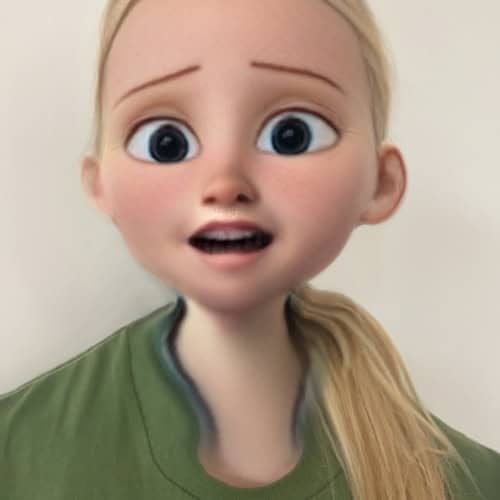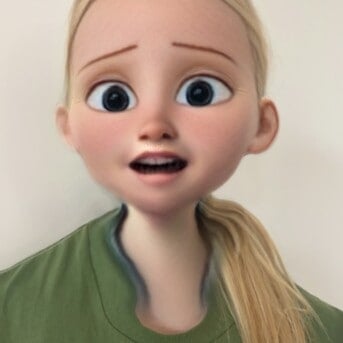 Annabelle
This dish is so simple but so filling! It tastes great and would make a great dinner!